Factory Reset Protection (FRP) is a security feature that Google introduced to Android devices to protect the data on the device in case it is stolen or lost.
When it is enabled, FRP essentially connects the Android device to a Google account, and every time you reset or erase the device, you will be required to enter the password for that Google account to unlock the device.
In certain situations, you may find that you are unable to provide this password. Perhaps you have forgotten the password associated with that Google account or you have purchased a second-hand device that is still connected to the previous owner's account.
In this case, you will need to bypass FRP on the device or you will be unable to use the device in any way.
One of the tools that you can use for this purpose is Remote 1 GSM Edge APK. Here, we will explain how it works and whether it is a reliable solution.
What is Remote 1 GSM Edge APK?
Remote1 APK is an application developed by the GSM Edge Team for the purpose of unlocking Google Account Lock (FRP) from any Android device.
Since it is an application that you install on your device, you can use it to easily unlock the device without needing to connect the device to your computer.
One of the main benefits of choosing Remote1 APK is that it can be used to unlock any Samsung device, running all versions of Android Lollipop 5.0 to Android 11.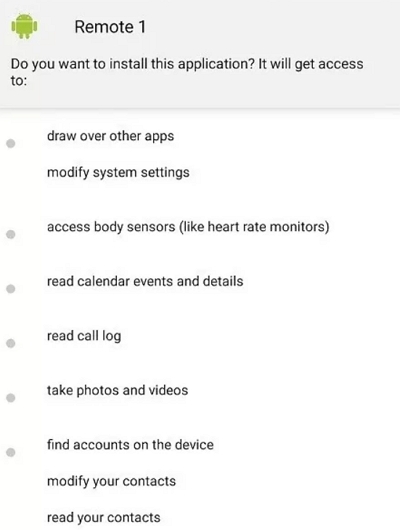 Download Remote 1 GSM Edge APK
While it can be hard to find the most up-to-date version of the program, the link below will give you a version of the app that is working and that you can install on your device to begin unlocking it.
The following is some of the information about the version you're about to download:
Name: Remote 1 FRP.apk
File size: 1.5 MB
Versions of Android it supports: Android 5, 6, 7, 8, 9, 10, 11
Download Link: click here to download
How to Use Remote1 APK
Now that you have downloaded the app, the following steps show you how to use it to bypass FRP on your device:
Step 1: Tap on the app's icon to open it and then ensure that your device is connected to a stable Wi-Fi network.
Step 2: Press the Home Button on your device at least 3 times.
Step 3: You will see a number of options on the screen. Draw an L on the screen and then tap "Next."
Step 4: You should see a set of additional options on the next screen. Select "Talkback" from the menu.
Step 5: Press the Home Button three times again and then choose "Voice Access."
Step 6: You should see a YouTube video on the next screen. Play the video.
Step 7: Tap "Get Started with Voice Access" on that video to go to YouTube.
Step 8: Click on the user icon on YouTube and select the "Terms and Conditions."
Step 9: Tap "Cancel" and select the bookmark.
Step 10: Go to download history and then click on the file option. This will take you to the SD card.
Step 11: Install the "Quick Short Cut Maker" application on your device. Once it is installed, open the app.
Step 12: Go to the Device Settings and tap on "Apps."
Step 13: Click on the three dots and then select the "System Apps" option.
Step 14: Find the Google Account Manager and disable it.
Step 15: Go back to the main settings and tap "Lock Screen and Security > Other Security Options.
Step 16: Tap "Device Administrator." Find "Find My Device" and disable it.
Step 17: Open "System Apps" and disable it.
Step 18: Go back to the Quick Short Cut Maker and open "My File."
Step 19: Tap on the main Remote GSM Edge APK file.
Step 20: Then go back to Settings > Cloud and Account > Account > Add Account and choose Google
Step 21: Provide the details to create a new account.
Step 22: Once you have successfully created a new Google Account, go back to the System Application Settings and enable all the services you had previously disabled.
Step 23: Close all the menu options and go back to the "Start" menu. Tap "Next" and then tap "Skip." Wait for the process to be completed and then restart the device.
Difficult to Use? Try Unlockit Android as Alternative
The process we have described above is lengthy and complicated enough that it can be very easy to make a mistake.
If you don't have time to make sure that all steps are correct, you can choose to use Unlockit Android instead.
This is a simple to use desktop solution that allows you to bypass FRP lock in just one click.
Once the FRP lock is bypassed using Unlockit Android, you can set up a new Google account and a password on your device.
What's more, it is compatible with Samsung devices running Android OS 6-12. The following is how it works:
Step 1: Download Unlockit Android on your computer. Once installation is complete, open the program and click "Start" from the main window.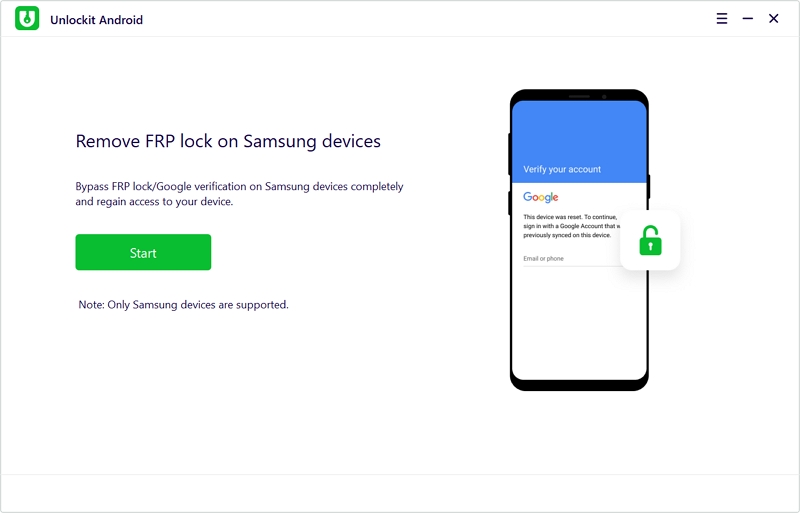 Step 2: Then use a USB cable to connect your locked Android device to the computer.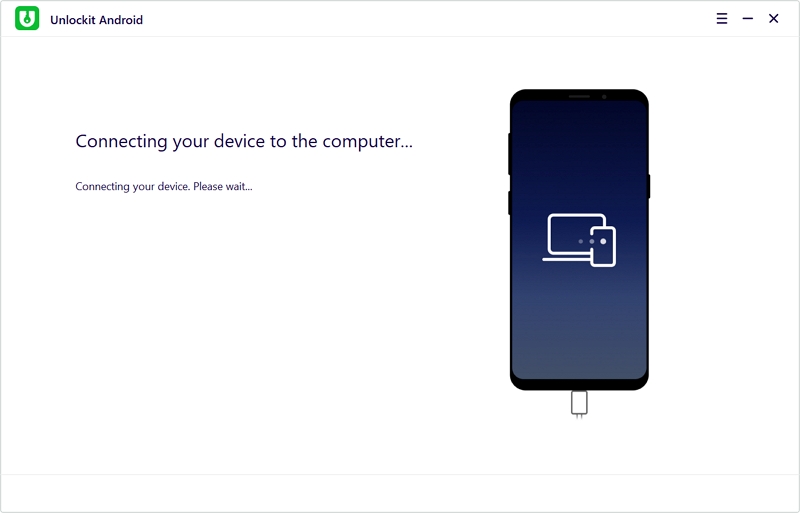 Step 3: Then choose the One-click bypass mode in the next window. Then click "Next" to continue.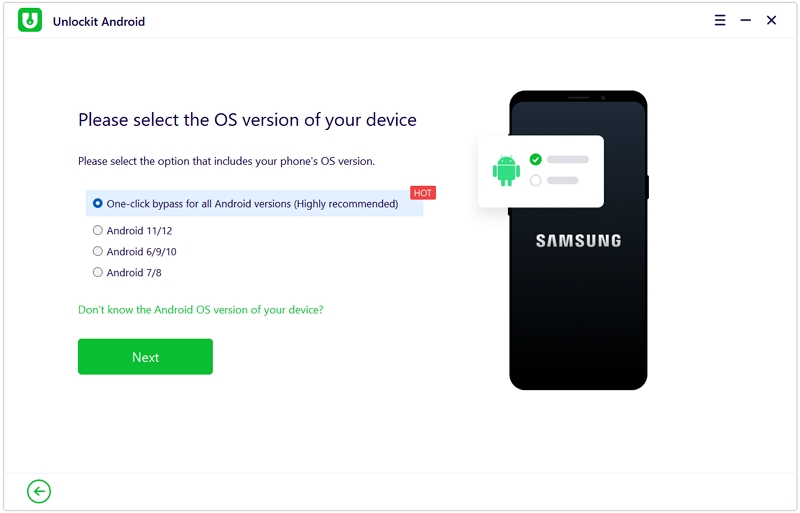 Step 4: Now, Unlockit Android will start to unlock your device.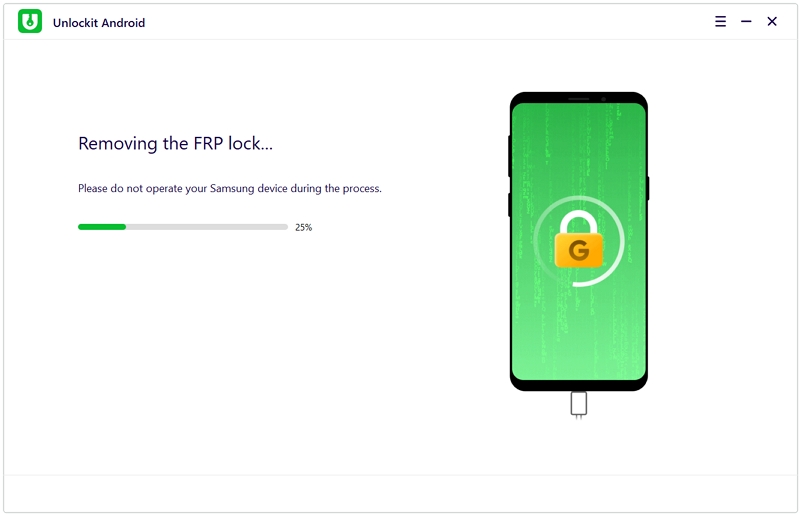 Step 5: Then follow the instructions on the screen to set up your device and Unlockit Android will immediately begin unlocking the device.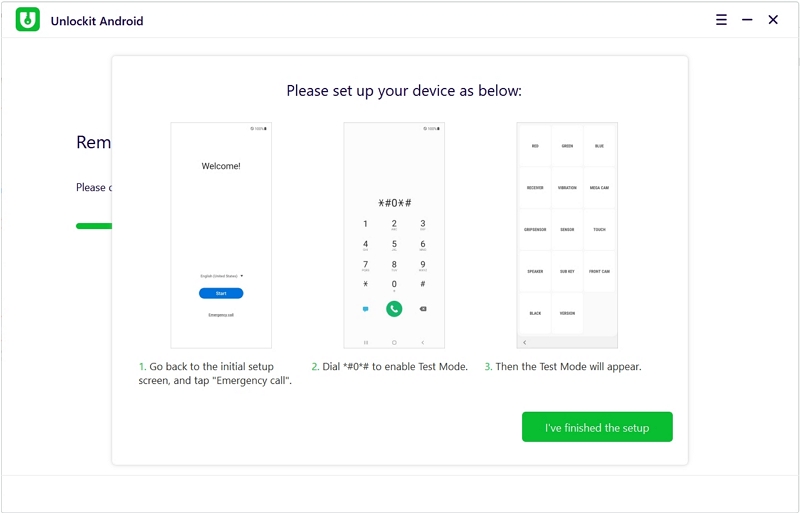 Keep the device connected until the process is complete.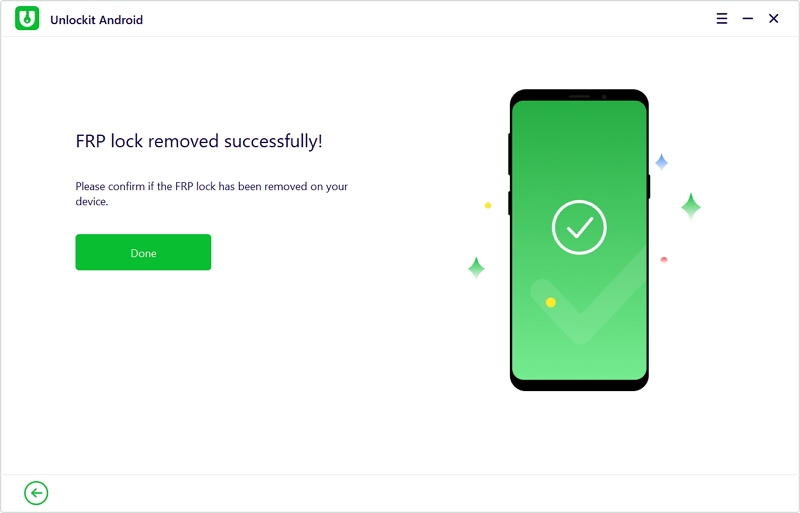 To Conclude
Tools like Remote1 APK are meant to help you bypass Google's FRP and gain access to your device. But as we have seen in this article, they can often be very difficult to use and sometimes may not even work for some devices.
If you would like a solution that is guaranteed to unlock your device and is simple enough to use that the whole process takes minutes and not hours, we recommend choosing Unlockit Android instead.
Not only is it widely available, but you can also even contact the support team to help with any issues that you may encounter while trying to use the program.