Android smartphones with Lollipop 5.1 and higher have a security feature called data protection, often known as Factory Reset Protection (FRP).
As soon as you create a Google Account on your device, FRP is automatically activated. When you do a factory reset on an FRP-enabled device, it can only be used until you login with a Google account that was previously set up.
If you forgot your credentials to that Google account, you need to bypass the FRP lock. There are different ways to do this, and this guide is made specifically for Samsung M20.
Before we proceed to the methods on how to bypass FRP on your Samsung M20, let's first talk about how FRP works.
How Does Android FRP Work?
With the FRP enabled, you need to enter your username and password to access your Google account following the reset. You can sign in with any of your Google Accounts if you've set up more than one on your device.
Once you've successfully logged in with your Google account after a factory reset, all settings are reset to their default, and all data will be deleted including downloaded apps and files.
If an unauthorized user attempted to unlock FRP without logging in to the correct Google account, they will not be able to access the device.
So, if you own a Samsung M20 and it got FRP-locked, read below on the different ways how to bypass FRP.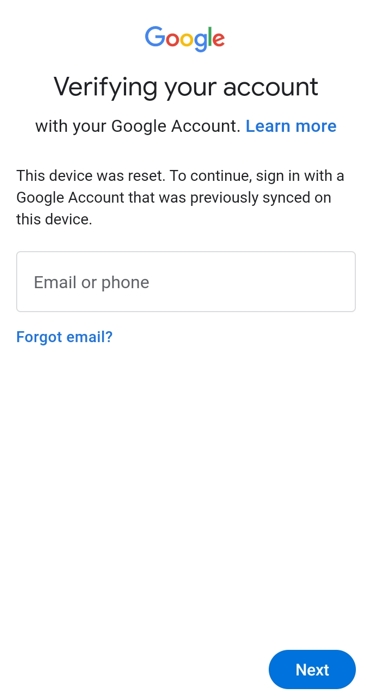 Bypassing Samsung M20 FRP In 1 Click Using Unlockit Android
If you have a PC and don't have the time for the lengthy method of bypassing FRP, then you're in luck. We introduce you to one of the recommended FRP bypass tools in the market.
Welcome to Unlockit Android. A powerful Android lock screen removal tool that also makes it possible to bypass Samsung smartphone FRP locks.
Even beginners won't have trouble using this software because it is secure and simple to use. Your Android device will also be unlocked by Unlockit Android in just a few clicks.
To unlock your Samsung M20 using Unlockit Android, follow the steps below:
To begin, download Unlockit Android and install it on your computer.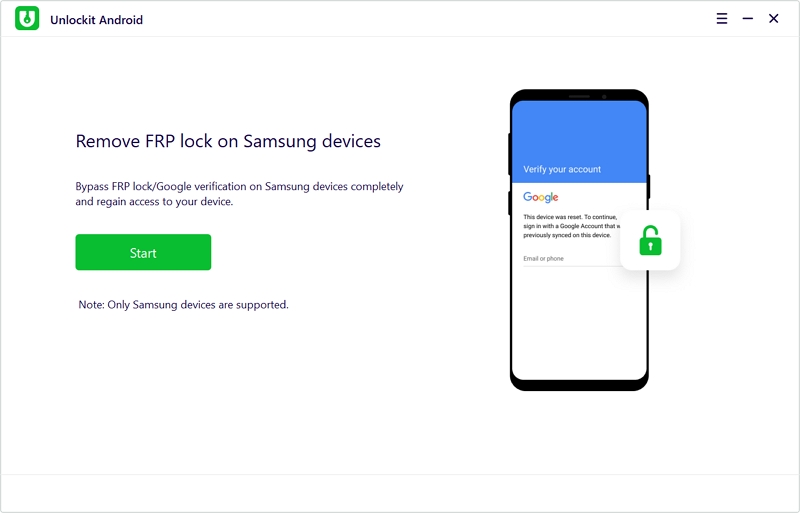 Open the program after installation, then click Start.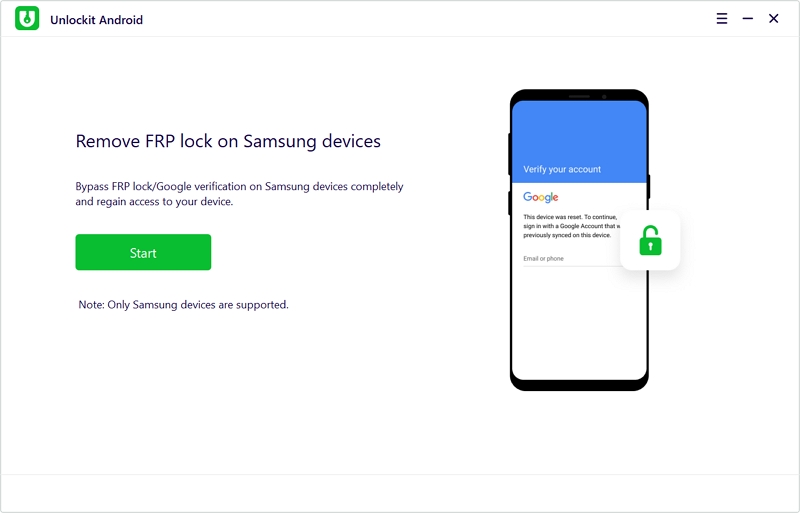 Then, use a USB cord to connect your smartphone to your computer, select the current Android OS version of your device or the first option from the list.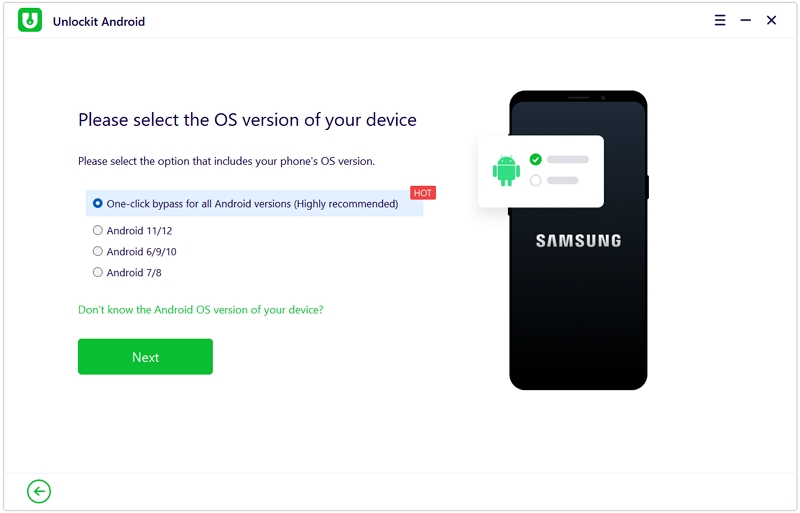 After a while, Unlockit Android will ask you to enter test mode and enable USB Debugging. Wait for a few minutes for the process to finish.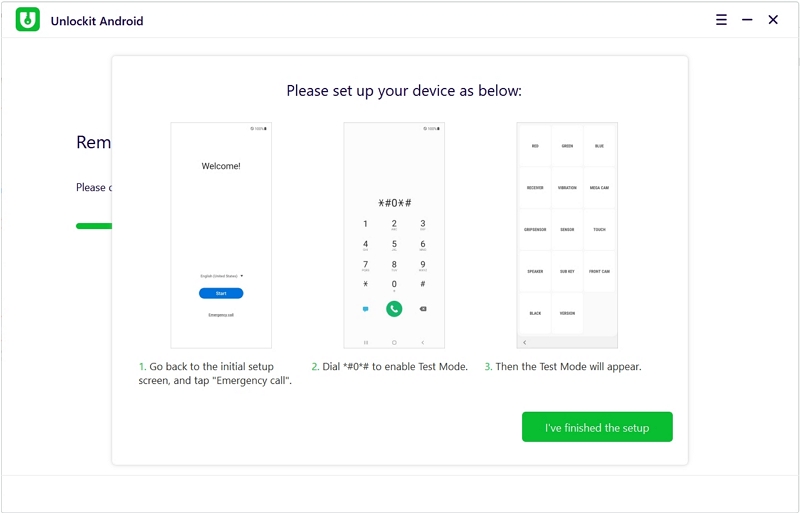 There you have it, with just a few simple steps, the FRP lock on your Samsung M20 has now been successfully bypassed. After a few of your personal device configurations, you may start using your phone without any restriction.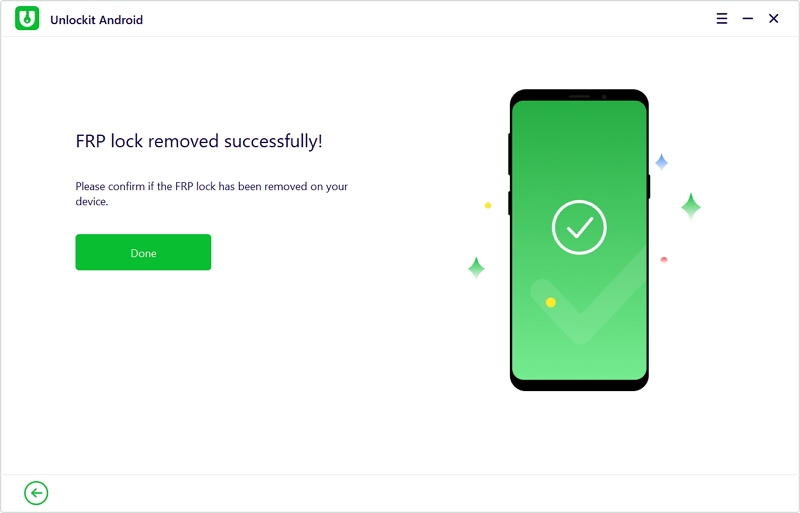 Bypassing Samsung M20 FRP Without a PC
If you don't have a PC but you still want to bypass your phone, there is also a method for you. We will use an app called Samsung Smart Switch.
Before you begin, make sure that the device's battery has at least a charge of 50%-60%. Then, follow and execute carefully the steps below.
First, turn on your Samsung M20.
Connect your phone to a reliable WiFi network.
Navigate to the Google Account Verification page.
Tap on the gear (Settings) icon on your keyboard.
Select Keyboard layout and feedback.
Select Key-tap feedback.
Select Sound and Vibration.
Select Ringtone > Sim 1 > "+" sign > Search.
Tap the mic icon.
Open the sim tray and insert a PIN-enabled sim card.
Remove the PIN-enabled sim card.
Swipe the screen while simultaneously clicking the lock icon.
The Notification Bar will appear.
Swipe down the "Not Signed In" notification.
Tap the gear (settings) icon on the upper-right corner of the screen.
Select Media in the Notification Bar. Clicking this will slow down your phone for a short time.
After the slow-down phase, tap on the SmartThings icon.
Update your Galaxy store.
After the update, your phone will redirect you to the Google Account Verification page.
Repeat the steps above until the Notification Bar appears.
Select Media again in the Notification Bar.
Select the Galaxy Store icon. Now you can access SmartThings.
Search and install Samsung Smart Switch and open it after the installation.
To proceed further, you will need another smartphone (preferably another Samsung phone) to switch your account. On the second phone go to Settings > Accounts & Backups > Smart Switch (if the second phone is Samsung). If the second phone is not a Samsung, you can download and install Samsung Smart Switch on the Google play store.
Launch Samsung Smart Switch on both devices, then select Allow.
Click Send on the second phone.
Use an OTG to connect a USB Cable to both devices.
On the first phone (the FRP-locked phone), select Allow > What to bring > Settings and Home Screen > Transfer.
On the second phone, select Copy. This will transfer your account to the first phone.
On the first phone, a pop-up will appear that will ask for your Google account password. Input your password and click Sign In.
Now, wait for the copying process to be completed.
Once done, use your first phone then click Go to the Home screen.
Restart your newly bypassed phone.
There you have it, after reboot and a few of your setups, your Samsung M20 FRP lock is now removed.
Unlockit Android vs Samsung Smart Switch Method
As you may have noticed, using Unlockit Android to bypass FRP is much simpler and faster compared to the complex and long method of using Samsung Smart Switch.
Although using the Samsung Smart Switch Method does not require a PC and software, its method is lengthy and you will need to have on hand a PIN-enabled sim card, an OTG, and an extra Android smartphone for the method to work successfully.
However, Unlockit Android is not free. The free version may be used by users to determine whether the software is compatible with their devices.
To access Unlockit Android's features such as FRP bypass, you need to upgrade to the premium version and subscribe to their plans. Unlockit Android for Android offers monthly, yearly, and lifetime plans for $29.95, $39.95, and $49.95, respectively.
Unlockit Android is one of the best Android unlocking tools available in the market. It can help you with a number of Android lock issues, including FRP.
In just a few minutes, you can safely, quickly, and effectively unlock your Android device. Additionally, the user interface is simple and supports a variety of Android devices.
Because of these reasons, Unlockit Android is still our recommendation for removing FRP locks.
Conclusion
You can remove the FRP lock in a number of ways but Unlockit Android is our top recommendation. Using Unlockit Android is a reasonable solution if you need to remove the FRP lock because it is safe and easy to use.
We hope that the information provided has helped in your success in unlocking your smartphone when FRP has locked it. If you have any comments, feel free to leave them here.