Factory Reset Protection or FRP is a feature on Android devices that locks the device whenever you choose to do a reset.
It is kept locked until the user inputs his/her Google account credentials which were initially used to set up the device in the first place.
This is a good security feature that ensures the safety and security of the data stored on the device.
However, this becomes an issue when people forget the password to their Google account. This will result in the user getting locked out of their own device.
Luckily, there are tools and software that help you work around this issue and allow you to regain access to your device.
In this article, we will be talking about the SPD FRP Bypass Tool and how you can download it as well as the alternative tools available.
Let's get started.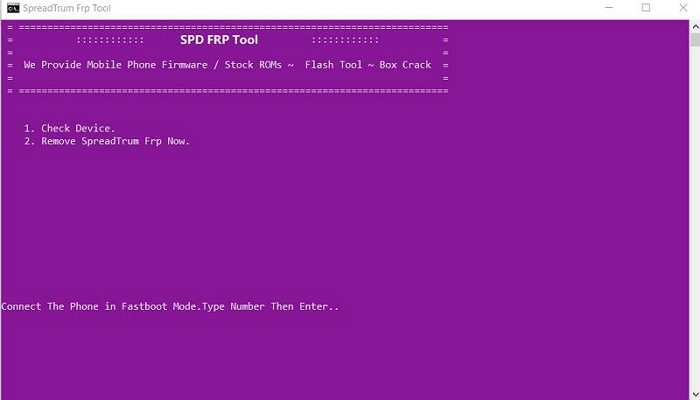 What is SPD FRP Tool
The SPD (Spreadtrum) FRP Bypass Tool is a tool that is specifically designed to help users bypass and remove FRP locks on Android devices. Here are some of the notable features available in the tool:
FRP Removal in One Click
Fastboot Mode FRP
Device Model Check in Fastboot Mode
SPD FRP Unlock
Recovery Mode
It provides many more features that you can explore when you download the tool and try it for yourself.
How to Use SPD FRP Tool
The SPD FRP Bypass Tool can be downloaded from this website. Use the following password to extract the file:
BYPASSFRPFILES.COM or GADGETS DOCTOR
After extracting, run Setup.exe to start the installation process.
It will ask you for another password, in which you should type: GD
Next, connect your Android device to your computer using a working USB cable.
Now, enter Bootloader Mode on your Android device.
Go back to your computer and install SPD USB Driver.
Head back to the SPD Fastboot FRP Bypass Tool and press "2" to select Remove Spreadturm FRP.
Finally, after a few seconds, choose Restart to Normal to reboot your device.
After doing these steps, your device should now be accessible again and you can use it however you want.
SPD FRP Tool Review
SPD FRP Tool is compatible with devices that run on Android Lollipop 5.0, Marshmallow 6.0, Pie 9.0, Nougat 7.0, Oreo 8.0, 10 Q, Android 11, and Android 12. The tool itself can be downloaded on Windows 7 to 11 in both 32-bit and 64-bit.
As you can see, the tool requires a relatively short process but has some technical methods to follow, such as entering Bootloader Mode, which can be a hassle to do for some.
What's more, there is no official website, guide or support from thie tool to help you get the best of it and solve your issues when you need.
For those who prefer a much easier and simpler tool, there are other alternatives you can explore.
Bypass FRP Locks via Unlockit Android as an Alternative
If you want an easier option, which is best for people who are new to tech-related stuff, you might want to try Unlockit Android instead.
This is a desktop Android unlocking tool that will easily bypass FRP on your Samsung device in one click.
Unlike other solutions, it is simple to use, uncomplicated, and guarantees that your device will be unlocked.
Even if you don't have the required Google Account login details, you can easily bypass the lock, access your device and add a new Google account with the help of Unlockit Android.
What's more, it supports all Android OS 6, 7, 8, 9, 10, 11 and 12 for Samsung FRP bypass.
Here are the general steps to follow:
First, download Unlockit Android through the following button and install it.
After that, connect your device to your PC and launch Unlockit Android.
Choose your device's Android version. Click on Next.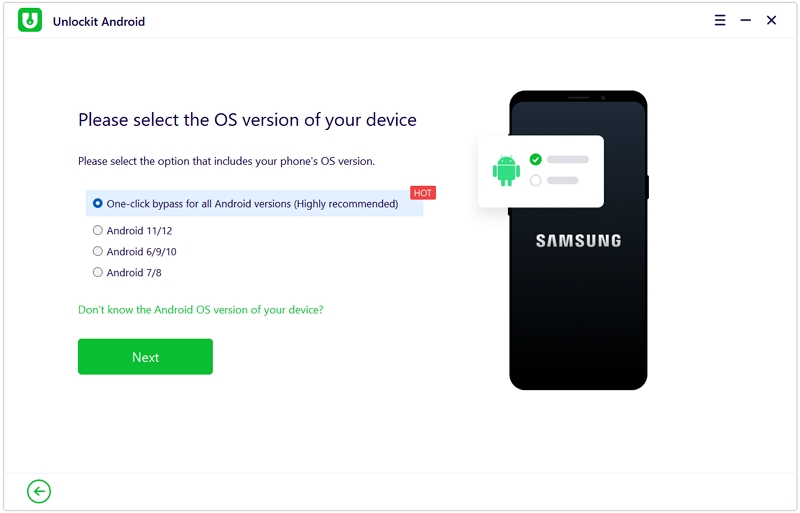 Note that there are different steps depending on which Android your device is currently running.
One-Click Bypass for All Android Versions
To proceed, select the option "All Android versions" and click the "Next" button.
The bypassing process will then begin.
Return to the first page of your device and select "Emergency call." Just follow the on-screen instructions to set your device.
When you finish the steps, your device will restart automatically. The FRP lock on your device should be successfully bypassed, and you should be able to access it.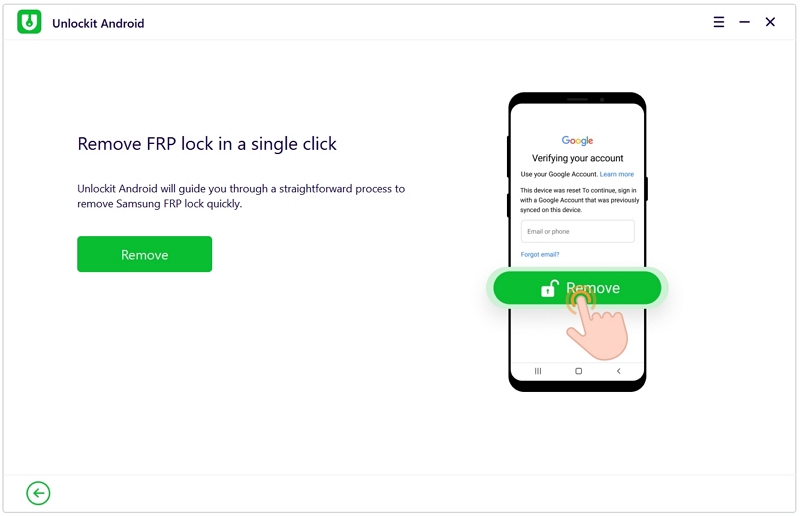 For Android 11 & 12:
As soon as you receive the notification, tap on View.
Tap on Next and follow the on-screen instructions. Tap on Confirm to proceed.
After that, tap on View. Install the Alliance Shield app and launch it.
Go back to your PC and register an account for Alliance Shield then log in to the account on your device. Follow the on-screen steps as provided.
Now, tap on Allow for USB debugging to bypass the FRP lock.
Once it is completed, your device will restart and the process will be complete.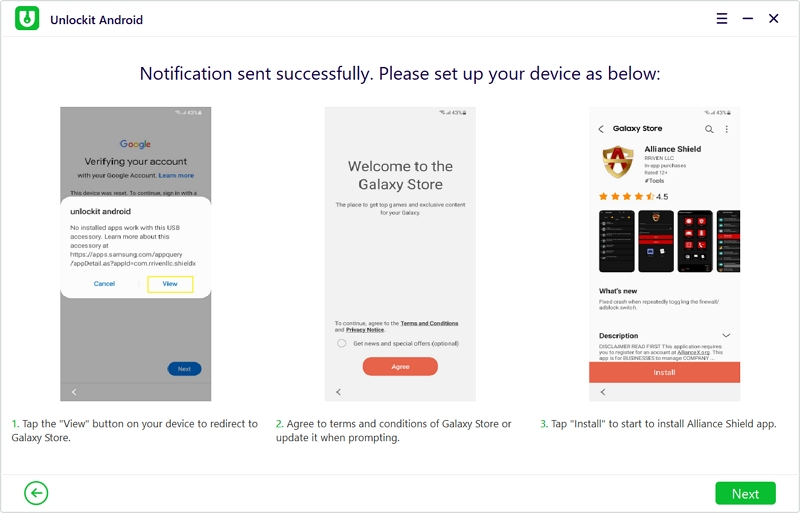 For Android 6, 9, and 10:
As soon as you receive the notification, tap on View.
Tap on Next and follow the on-screen instructions. Tap on Confirm to proceed.
After that, tap on View. Tap on Open and type the URL shown in the screen on the search bar:
Here, you should set up a new PIN for your device. Follow the on-screen instruction after setting it up.
You will be redirected to another page, enter the PIN code you have set.
Now, you will be redirected to a Google Sign-In page. You can log in to any Google Account, or simply press Skip.
Finally, restart your device to finish the process.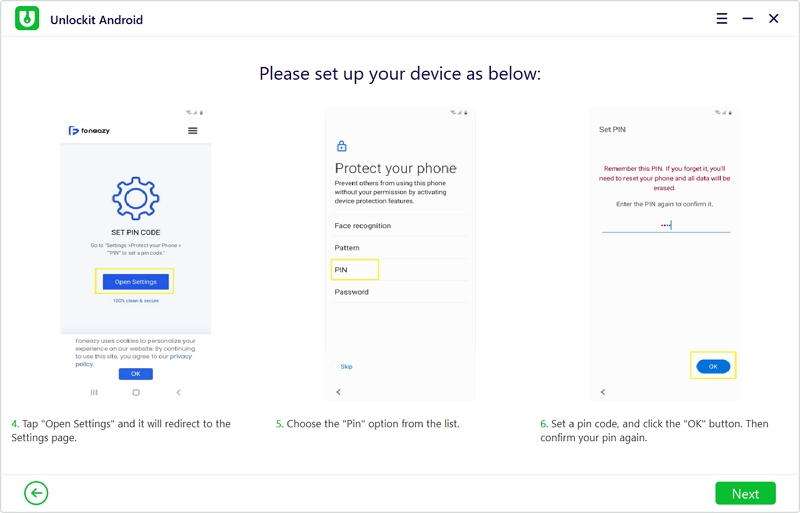 The steps are simple and straightforward as advertised. However, Unlockit Android is a paid software that costs a monthly rate of $29.95 or a yearly rate of $39.95.
Wrapping Up
If you are more experienced in the tech world, you might find the SPD FRP Tool a bit more convenient and quicker. However, there are those who aren't well-versed with technical methods and prefer straight-to-the-point steps to follow. With this, along with the high rate of success according to users, Unlockit Android is the better option.