Hello, Apple aficionados. Tired of being locked out of your iCloud just because you bought a pre-owned phone? Well, the activation lock on an iPhone can really be a tough cookie to crack if you don't know how to tackle the issue.
So, instead of giving up your valuable information online or paying for some website that won't even work, try the support.apple.com/kb/ts4515 hack instead. Having some doubts? Don't worry, I've also been through this, and trust me; this hack can be a life-changer!
What Is support.apple.com/kb/ts4515 Hack
support.apple.com/en/ts4515 is a page your iPhone takes you to when you cannot activate your phone. The page mentions what a user can do to deactivate the activation lock and why they see a lock prompt in the first place.
Although helpful, it's only for those who have access to the Apple ID and password of the previous owner. If you don't have access to these things, you may look for some hack methods to bypass this screen and get past the activation lock.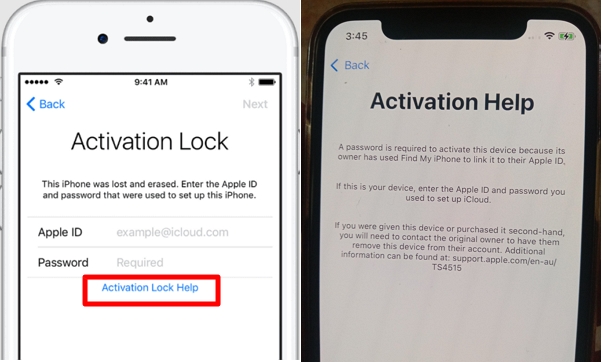 What is Activation Lock
If you're like me and have been loyal to using iPhones for a few years, you'd probably remember the first time the activation lock was introduced. It was incorporated in devices running iOS 7 and up.
The lock used the Find My iPhone feature to make sure people apart from the owner aren't trying to access the phone. It was built as a safety measure against the sale of stolen iPhones since the lock remains enabled even after the phone is wiped out or factory reset.
But, they didn't take into account how this would impact the sale of pre-owned iPhones. I remember buying my first iPhone from my neighbor, who was moving to another country. It's safe to say the weeks I spent trying to bypass the activation lock must have been the most frustrating few of my life.
That's why I'm trying to save you the trouble. Although the lock requires you to either use your AppleID credentials or show solid proof of ownership and wait for support, there are faster ways to get the job done.
Hack 1: Bypass Activation Lock With Credentials
The first and most preferred way is to bypass the activation lock with the correct Apple ID and passcode. For this to work, you need to know the passcode to the Apple ID associated with the device.
If you bought your phone from a previous owner, try asking them for the credentials. Also, know that if they had a 2-factor authentication enabled, you'd need the code that's sent to them as well.
Here's what to do once you have the credentials that you need:
Simply switch your phone on and continue with the setup process.
When you get the activation lock, simply enter your Apple ID and password and continue. If you get the option to unlock with a passcode, use that instead.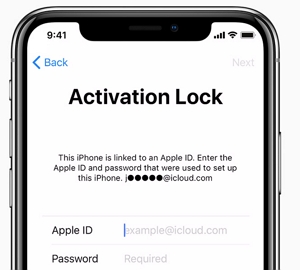 It's as simple as that. Now you can set up your own Apple ID and make the most of your iPhone. But, if you're anything like me, that may not have worked, so let's move on.
Hack 2: Using Find My
Suppose you're having trouble accessing the credentials to the Apple ID needed to bypass the activation lock. In that case, you can remotely do so with Find My as long as the previous owner is willing to cooperate. Seriously, what would you do without me? This method is fairly simple as long as you follow these steps to the tee:
Make the owner of the phone log into icloud.com with their credentials.
Now you need to select Find iPhone from all the options given.
Once done, click on 'all devices' that appear on the top middle of the screen and pick the one you are trying to unlock.
Click on Erase iPhone or iPad based on your device, and you will have to confirm the action by pressing Erase again.
If you're asked whether you'd want to add a number or message to whoever finds your phone, just move forward by clicking Next.
Now just pick Remove from Account, and you're good to go.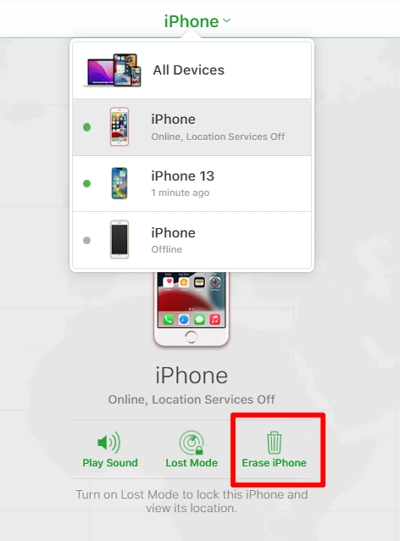 See? It's just that simple. You don't have to be a tech wizard, though my skills do help to get the job done. The iPhone will reset, and when you open it, it bypasses the lock. This can also be done through the Find My app if the previous owner has another Apple device with the same Apple ID or passcode.
Hack 3 : Remove Activation Lock without Previous Owner Via Unlockit
Let's be honest; if you're here, it's probably because the first two ways just didn't work out for you. There's no shame in that! Even I had an iPhone that just wouldn't activate, no matter what I did. That's where Unlockit iCloud Remover comes into the picture. It is the perfect choice for bypassing iPhone activation lock without previous owner.
The best part? It's an authentic app that has helped thousands. Unlike other tools, Unlockit iCloud remover is entirely safe to run and doesn't subject the user to any intrusive popups. It also helps you effectively remove the iCloud Activation lock in just 30 minutes.
Once it's been removed, you can get most of the iPhone features you need apart from a few, like mobile data, calls, etc. If you can't wait to use it to get this lock off your phone, here's what you need to do:
Step 1. Download and install Unlockit and run the program.
Step 2. Hook your phone to the computer via the USB port and make sure it's connected. Then click Start on the main screen.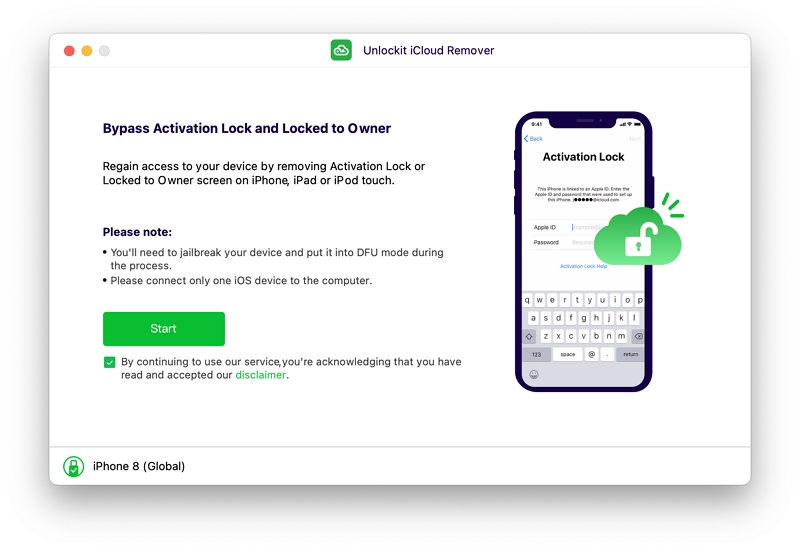 Step 3. After that, follow the on-screen guide to jailbreak your device.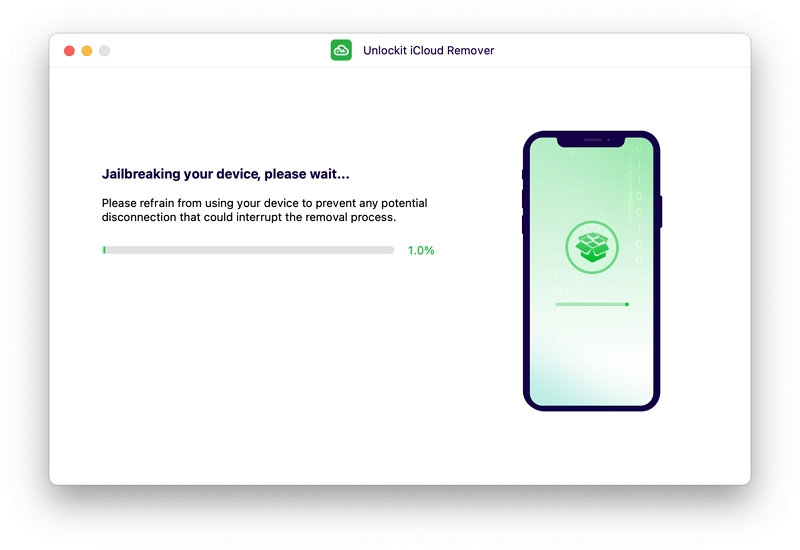 Step 4. Once the device is jailbroken, Unlockit will start to remove the iCloud lock on your device, when you click "Start to remove" button.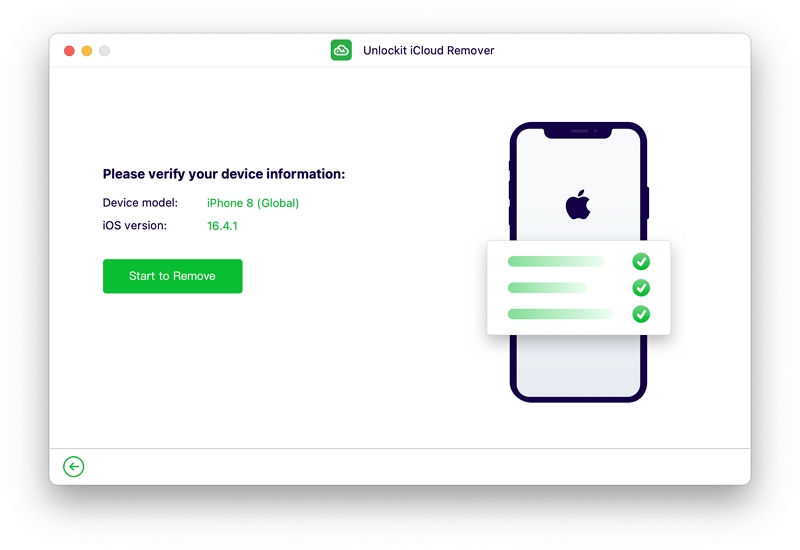 Step 5. Now that the activation lock has been removed, you can easily enjoy your phone.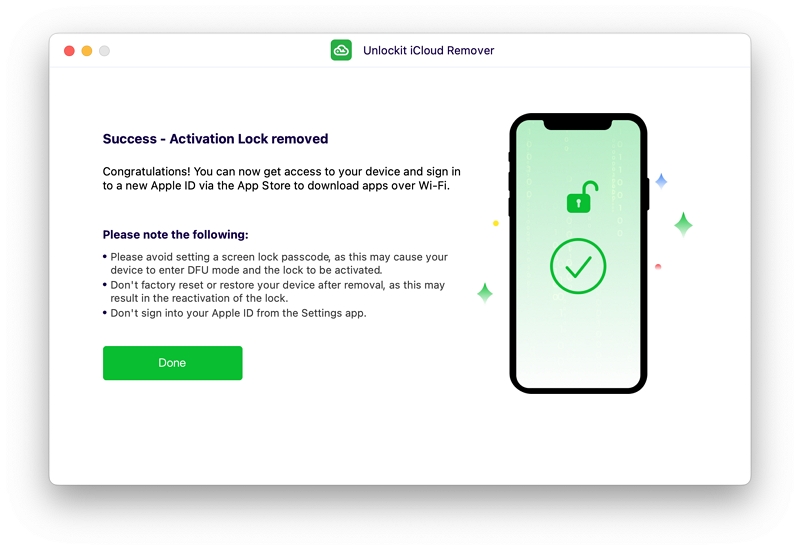 Now wasn't that the most hassle-free method on the list? Why go through so much trouble when you can let this handy app do all the work for you? You don't even have to worry about your data being leaked since the app is completely secure.
Parting Words
Well, there you have it - the activation lock on an iPhone can be a pain for many, but it doesn't have to be a big one if you know the right ways of support.apple.com/kb/ts4515! Instead of wrecking your brain with manual ways to bypass the activation lock, take my word and give Unlockit iCloud removal a try. It's safe, secure, and efficient, making accessing your iPhone easier while you take a seat and relax!