We've all been there: we've forgotten our passcodes, and after several attempts of guessing which one it is, we're already locked out of our devices.
While this is a good security feature of our devices, it can be pretty challenging if you forget your passcodes.
For those unaware, iTunes is an excellent tool to reset or even provide backup to all iOS users.
But what if iTunes isn't available? Then you need to use other options available.
If you want to know the options to unlock your disabled iPad without using iTunes, this article is for you.
Why is My iPad Disabled?
Any device with a security feature locks itself out after many failed attempts at entering passcode.
In Apple products, the maximum number of failed attempts allowed is 10. You will be locked out of your device if you exceed these attempts.
There are many reasons why your iPad might be disabled. Perhaps you forgot your passcode and entered the wrong one multiple times.
Another factor might be your children trying to access your device but they entered the wrong passcode too many times.
While this feature is to ensure the device will be secured whatever happens, it is still annoying if we are in this situation.
Whatever the reasons, getting your device out of disabled status is an annoying experience that demands a quick solution.
Why Unlock Disabled iPad Without iTunes?
Most Mac versions already have iTunes pre-installed, but some might prefer something other than this program for different reasons.
One of the reasons why people might not use iTunes for backup is they forgot to back their files up in the first place.
Syncing your mobile device to your iTunes doesn't take much of your time. However, it still takes a bit of effort and know-how to do.
Some people might not know how to do it, so using iTunes for data recovery or resetting doesn't become an option for them.
Another reason why iTunes isn't that much of an option for this task is that most users uninstall this program.
iTunes is notorious for taking up a lot of storage, leading some users to delete the program from their Mac devices.
Finally, iTunes is also known for having bugs. These bugs cause the program to crash and not work correctly, forcing users to abandon the program altogether.
All these factors combined affect the credibility of iTunes and cause the program to be uninstalled.
Using Unlockit iPhone
If iTunes isn't a viable option for unlocking your disabled iPad, An iPad unlocking tool can be your next choice.
Unlockit iPhone is such an effective program which is specifically made to unlock your locked or disabled iPhone and iPad in a matter of minutes.
It supports to remove all types of screen locks, such as 4-digit passcode, 6-digit passcode, Face ID, and Touch ID.
It is easy to use and compatible with all iPhone or iPad models running from iOS 9 to iOS 16.
What's more, it is safe to use, which allows you to unlock your iPad at your own hand.
Here's how to unlock a disabled iPad without iTunes with the help of the Unlockit iPhone:
Step 1. Download Unlockit iPhone onto your computer.
Step 3. Click on the Unlock Screen Passcode option.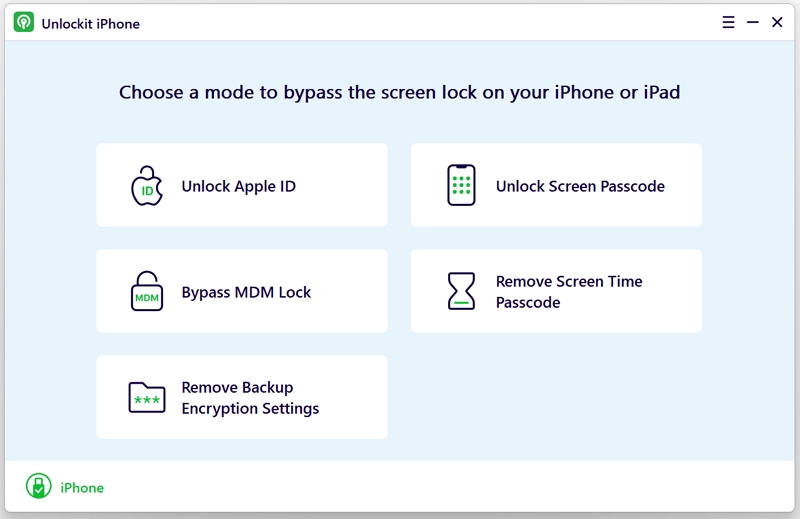 Step 2. Connect your iPad to your computer via the lightning cable and click Start.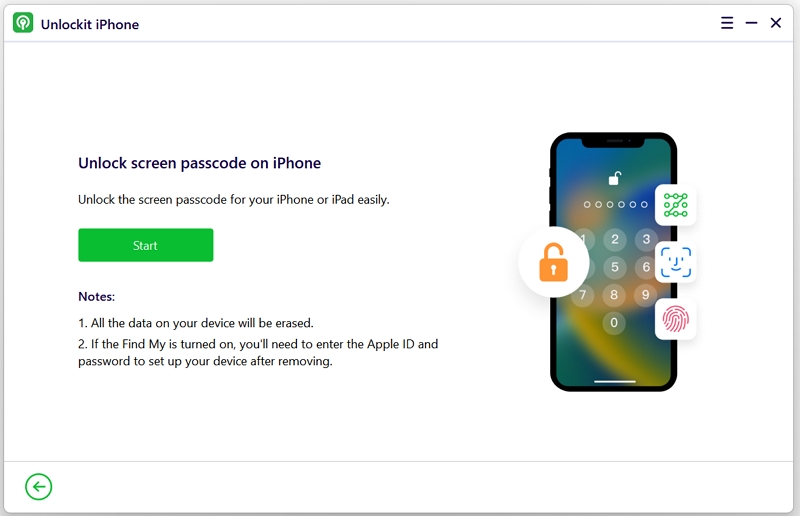 Step 4. Click on Remove when prompted to remove the iPad passcode.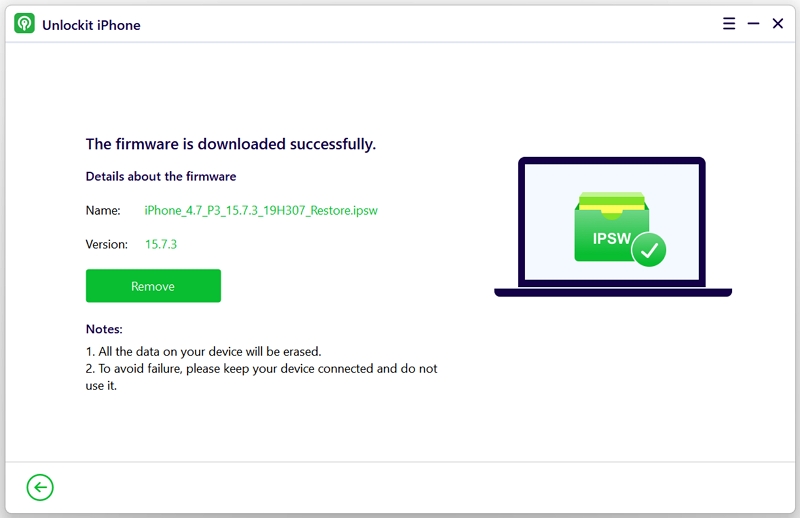 Wait for the process to finish, and you're all set.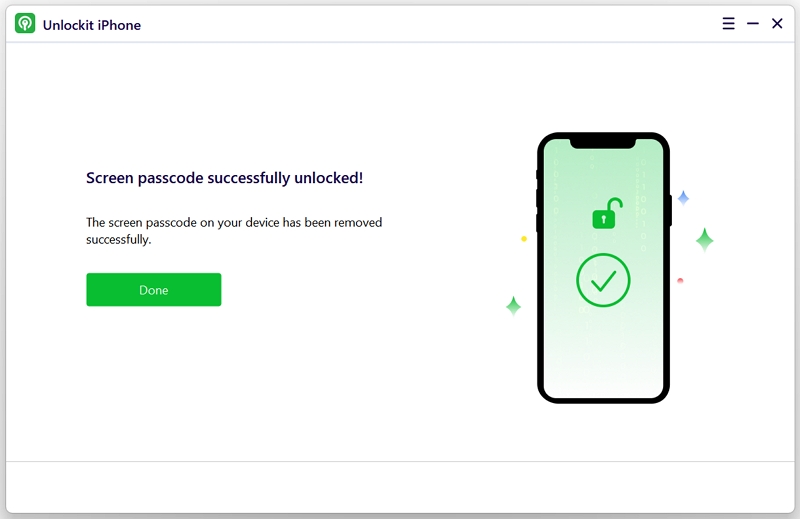 Via Find My iPad
Find My iPad is another effective app that bypasses the disabled screen on your iPad.
However, the Find My feature should be enabled on your iPad before it is disabled and you will need to use another iOS or iPadOS device to launch Find My iPad App.
What's more, the Apple ID account and password is required during the process.
Here's how you can unlock disabled iPad using the Find My app:
Step 1. Download the Find My app to another iPhone or iPad device.
Step 2. Use your Apple ID login credentials when prompted to sign in.
Step 3. Tap the Devices tab found on the bottom part of the screen. This will display your location and the active devices.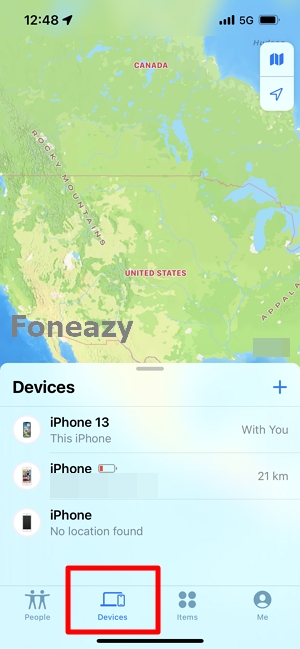 Step 4. Choose the Erase This Device option.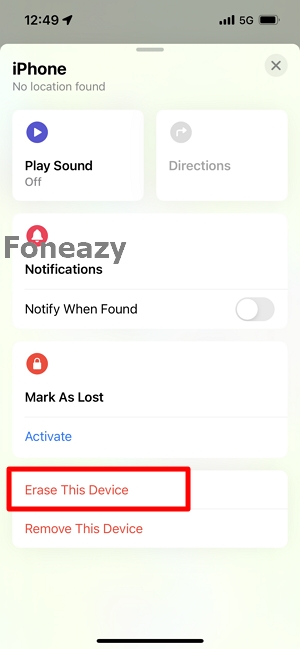 Step 5. Next, you will be prompted to input a phone number that will appear on the newly reset iPad and a message to go along with it.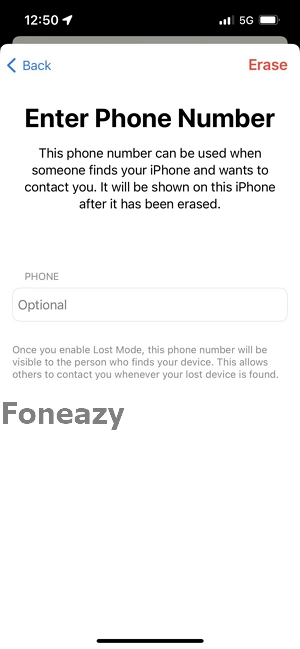 Step 6. Enter the Apple ID password again to confirm your action.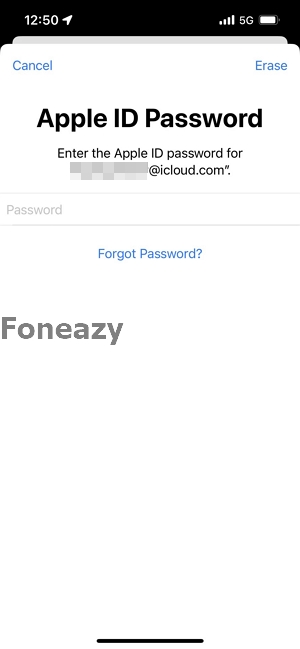 Step 7. Wait for the process to finish, and you're all done.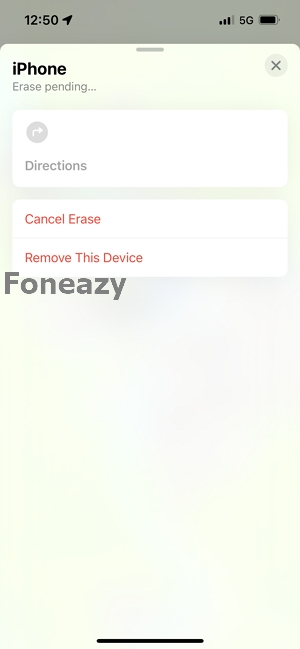 Note:
There is an option to leave a message on the iPad if you're using it to wipe the data off a lost iPad. You can skip this step if you're using this program to reset a iPad that belongs to you or a friend.
Via iCloud.com
Using iCloud.com in conjunction with Find My, you can also reset your iPad to its original factory settings.
To get access to the Find My on icloud.com, you will need to launch a browser on a mobile device or computer to visit icloud.com.
And make sure that the Find My is enabled before your device is disabled.
Like all of the methods featured here, using icloud.com will also erase all data on your iPad.
Here's how you can use iCloud.com to unlock your disabled iPad:
Step 1. Go to iCloud.com and enter your login credentials.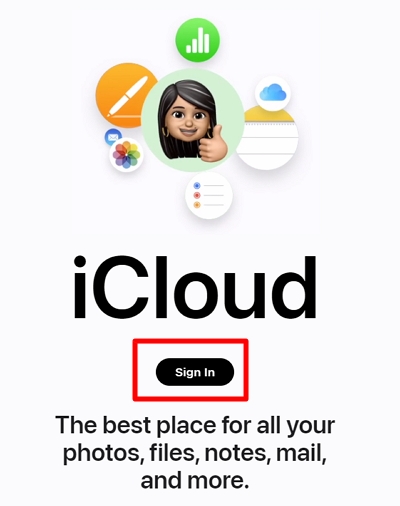 Step 2. Go to your Find My app and open it.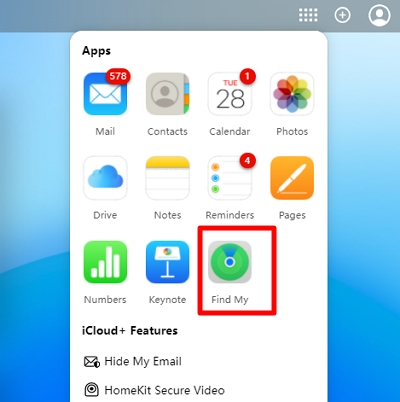 Step 3. Click All Devices and find your disabled iPad on the drop-down menu.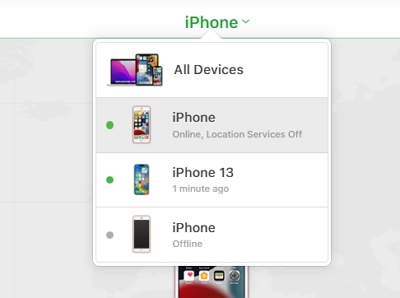 Step 4. Click on Erase iPad and click Erase again to confirm the process.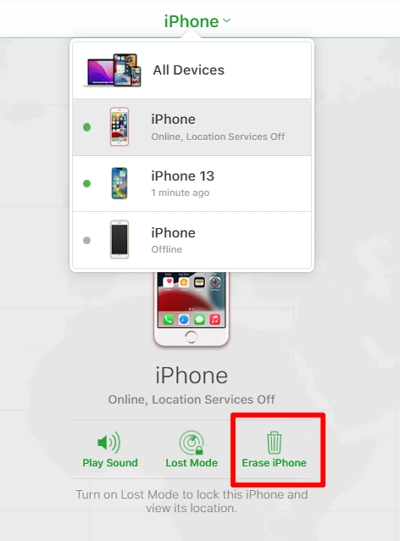 Step 5. You will be prompted to input your login credentials once again. Type them again.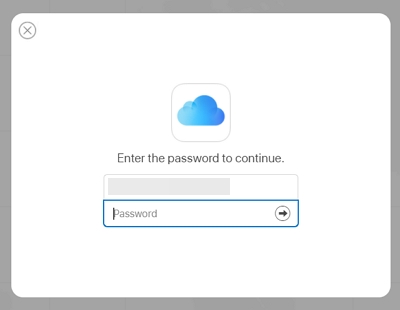 Step 6. The app will send a verification to your backup device. Use the code to confirm the two-factor authentication of the app.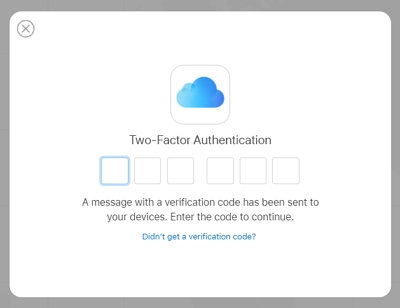 Step 7. An optional pop-up window will ask if you want to input a phone number and leave a message if the phone is lost.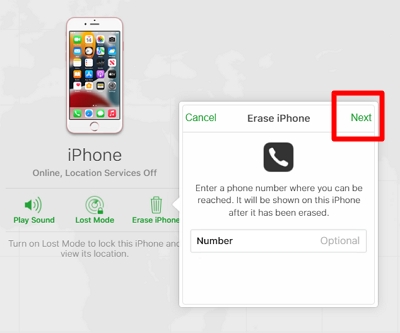 Step 8. Wait for the process to finish.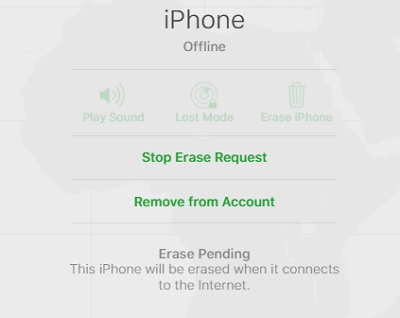 Using Erase iPad Option
Almost all of the methods discussed so far involve having another mobile device or computer to help you unlock your disabled iPad.
However, if you don't have any other device and your iPad has an iPadOS version 1.5.2 or above, you can still reset your disabled iPad to its original factory settings.
Here's how to unlock your disabled iPad without a computer:
Note that this method also erases the data within the phone, so be prepared to let go of these files if you haven't backed them up.
Step 1. Make sure your iPad shows unavailable or security lockout screen.
Step 2. Press the disabled device's screen until the option to Erase iPad appears.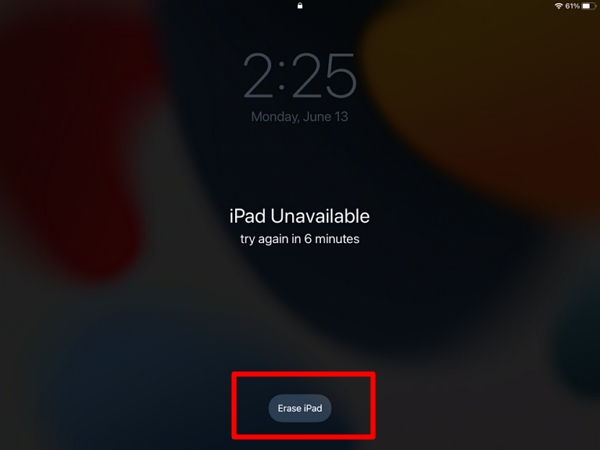 Step 3. Click on Erase iPad.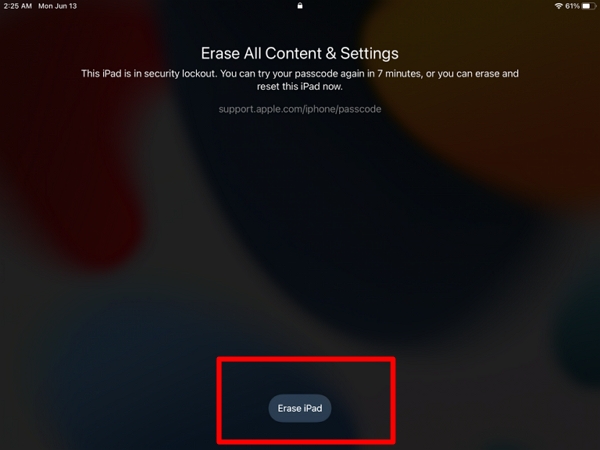 Step 4. Enter your Apple ID password and wait for the process to finish.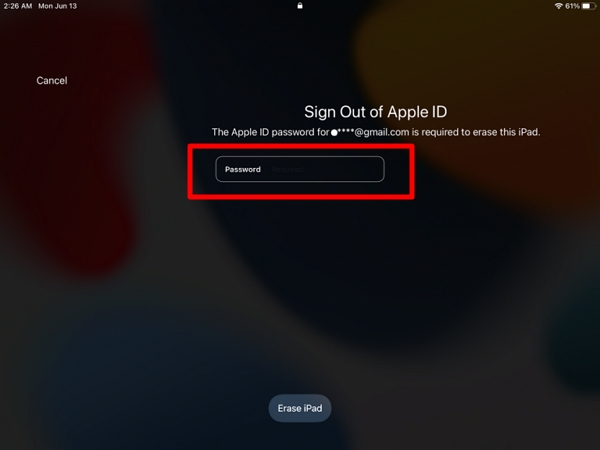 Conclusion
These are 4 of the best methods to unlock your disabled iPad without using iTunes. Forgetting your passcodes is a painful experience, especially if you can't sync your files to another program. With these methods, you will be able to start fresh.
However, if you want to unlock your disabled device quickly and effectively, the Unlockit iPhone is your best solution. This program allow you to bypass the disabled iPad in 20 minutes.
With so many third-party programs these days that promise one thing and fail to deliver, you can trust that the Unlockit iPhone will exceed your expectations. With this program, getting locked out is only a minor inconvenience.