Security is important. It helps us keep our data and information secure from any possible intrusions.
However, as devices get more secure and technology advances, it becomes much more of a hassle when you forget your password or even lose your backup phone.
In these instances, you would like to reset your Apple ID password. Problem solved, right?
But if you can't reset your Apple ID password, that's a whole different problem, which we will help you with through this article.
What is Keeping You From Accessing Your Apple ID?
With the integration of two-factor authentication and two-step verification in Apple ID accounts, your account is now more secure than ever.
Before we talk about resetting your Apple ID password, let's discuss these nifty features first, as these are integral in keeping the resetting process watertight.
A two-factor authentication is a form of MFA, which is short for multi-factor authentication.
This means for you to access something, you must first present two or more pieces of evidence to the authentication software.
With this, regardless if one knows the password, it is not enough to access or modify an account or sometimes a device.
What counts as a "factor" for authentication in 2FA should be either:
Something you know (i.e. passcodes and the like);
Something you have (i.e. an authenticator app); or
Something unique to you (i.e. face ID).
On the other hand, two-step verification is similar to two-factor authentication. The difference is it only involves two different pieces of the "something you know" factor.
For example, you may be asked to enter a pin code and your Apple ID's password. These are factors that you know and should be able to enter easily.
How to Fix "Can't Reset Apple ID Password" Issue?
Fix 1. Follow Apple's Guide to Reset your Apple ID Password
With the various factors involved in logging in with your Apple ID and making changes, it also becomes easier to lose access to your account.
This may be a result of forgetting one of those factors and maybe even forgetting the password itself.
Resetting your Apple ID password is the go-to fallback option whenever someone forgets their Apple ID password.
Fortunately, Apple has made a guide for users in resetting their Apple ID password, and it involves various methods to do it.
If you find yourself unable to reset the Apple ID password, make sure you have read through the official guide from Apple first.

Fix 2. Try Apple Account Recovery
The problem with resetting your Apple ID password is that if you don't have the means to complete the multi-factor authentication processes that come with it, you won't be able to reset it.
So if you forgot your password and lost access to your authentication app, backup email, or phone, then you are unable to reset your Apple ID.
Don't worry, if this happens, you can still rely on the Apple account recovery.
This is a process where you can try to retrieve your account when you don't have enough information to reset your password.
Consider this is the last resort, and you might not access your account for a while. Apple sets a delay to protect various accounts and information from false claims.
All you have to do is to head to iforgot.apple.com and submit an account recovery request. Note that in submitting a request, it is best to use a backup device.
According to Apple's support guide, submitting a request using a certain device and then using it afterward will most likely cancel the account recovery.
Here are a few things you should know while the account recovery process is ongoing:
Turn off and avoid using the other devices using the Apple ID in question to avoid delays. You may turn it back on once your account is recovered.
You might be given options to speed up your account recovery process, so it's best to check the website and your email from time to time.
If you remember your account details and log in on any device, your account recovery process will cancel automatically.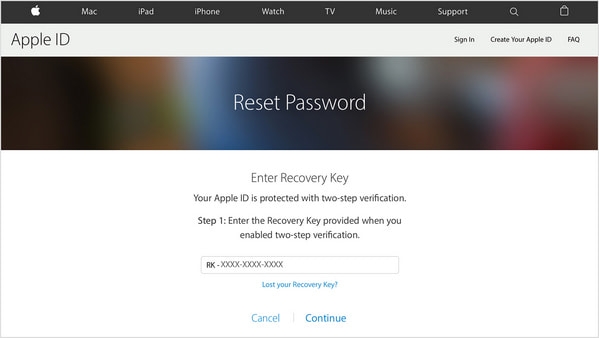 Fix 3. Erase Forgotten Apple ID Password with Unlockit iPhone
There are certain instances where resetting and account recovery doesn't solve your problem.
For example, you might acquire a hand-me-down phone from someone, and they forgot to sign out their Apple ID from the device.
Unfortunately, you cannot contact the one who gave you the phone for some reason. Some devices also have their Apple IDs locked for security reasons.
This is where Unlockit iPhone comes in. Unlockit iPhone allows you to completely remove the Apple ID from your device without inputting Apple ID password with just a few clicks.
Just follow these steps:
Step 1. First, download the app on your computer.
Step 2. Now, install the application and launch it. From the main menu click on Unlock Apple ID.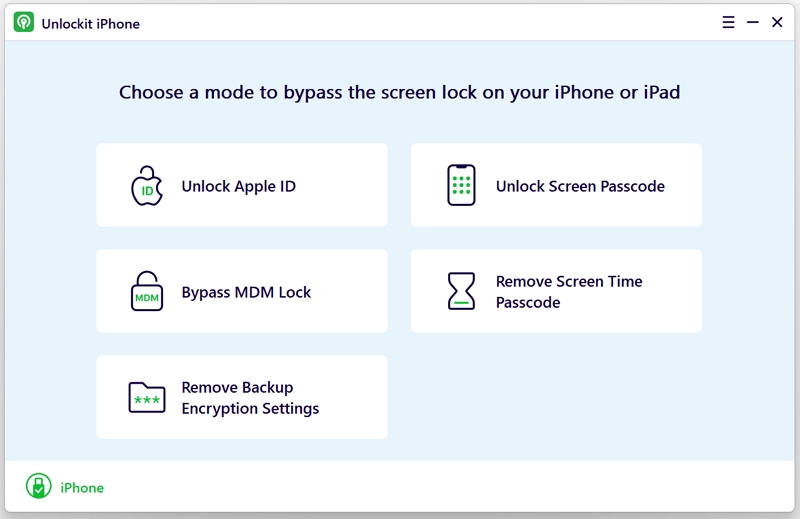 Step 3. Connect your device to your computer.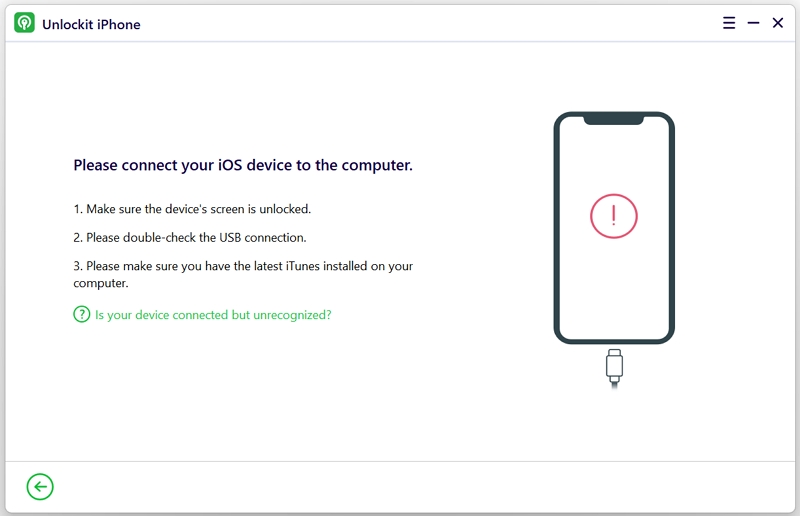 Step 4. After connecting, click on Start to begin removing your Apple ID.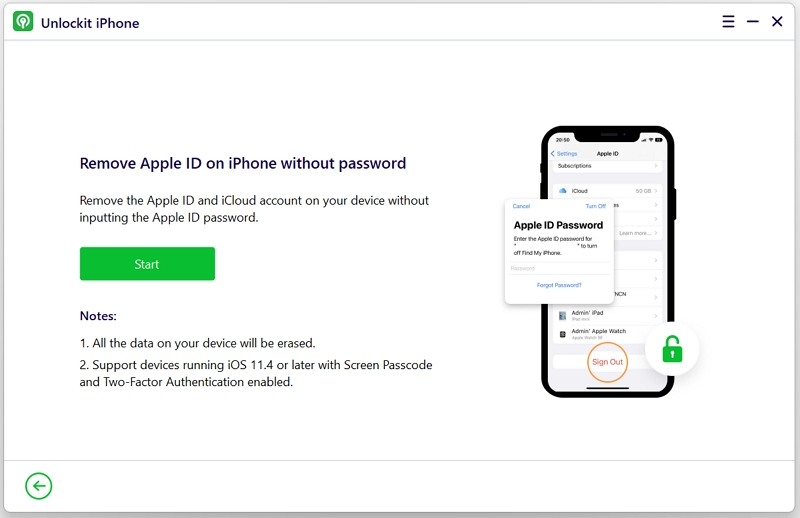 Step 5. Once the process is done, the Apple ID should be erased from your device, allowing you to start from scratch.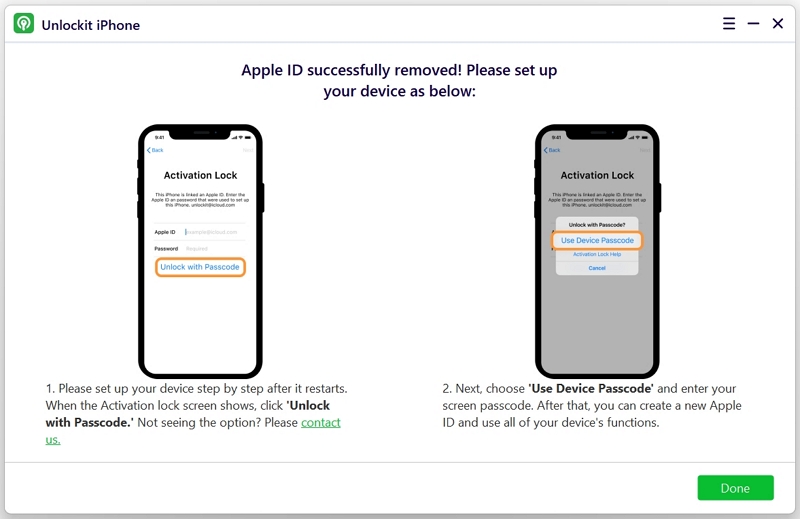 This can also be used if you can't wait for the account recovery process or have an old iPhone with a forgotten Apple ID password.
What to Do to Avoid Forgetting Apple ID Password
As they always say, prevention is better than a cure. To avoid these complications from happening in the future, it is best to keep a few failsafes at your disposal.
Of course, the best way to prevent it is to write your passwords and PINs somewhere safe and secure. However, there are other ways as well.
In Apple devices, you are provided with the following recovery features:
Recovery Keys
Recovery keys were reintroduced in iOS 14. These are keys you can use to reset your Apple ID password and unlock an Apple account that was locked due to suspicious activity. This is a quicker way of recovering your account.
Recovery Contacts
These contacts will help you recover your account by sending them a validation code and giving it to you.
However, this is only available for iOS 15 or later, and you must have a trusted family member or friend for them to handle the safety of your account.
Wrapping Up
Being unable to reset your Apple ID password is truly a pain, and it doesn't make your life any easier.
If you are unable to prevent it, it is best to try to have your account recovered or go for handy and reliable softwares such as Unlockit iPhone to remove the Apple ID completely and start from scratch.