When you don't remember the Apple ID password of your iPad, it will be difficult for you to reset the iPad.
However, this article will be all you need if you have caught yourself in a similar situation.
We will introduce 4 easy ways to factory reset iPad without Apple ID password. Interested? Read on.
Using Unlockit iPhone
With only a few clicks, you can reset your iPad even if you forgot the Apple ID password by using Unlockit iPhone, a comprehensive iOS unlocking toolkit.
Even if you don't know the password, you can still use this program to remove iPad screen passcode, MDM lock, Apple ID, iTunes backup password, etc.
Additionally, you don't need to worry about any difficult operations because all you have to do is connect your iPad to your computer and follow these simple instructions:
Steps
Step 1. First, download Unlockit iPhone and launch it on your computer.
Step 2. Then, connect your iPad to your computer via a USB cable and click on the option that says Unlock Apple ID on the home screen.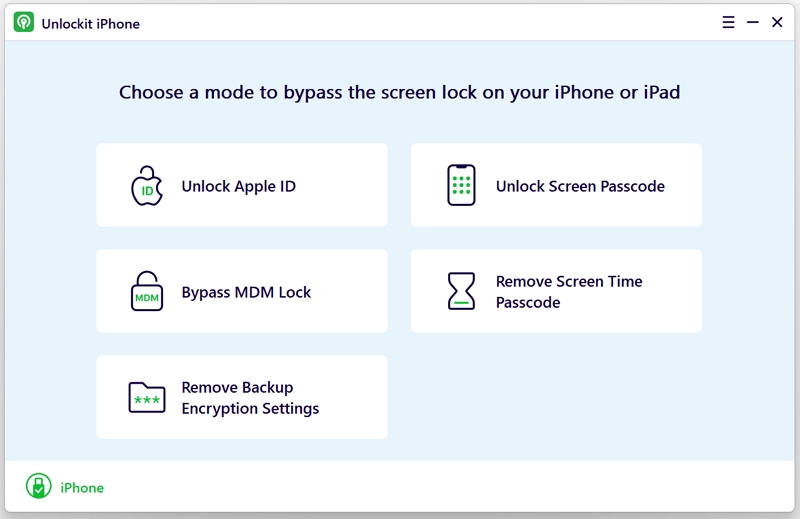 Step 3. Select the Start button on the following screen to begin the process of factory resetting an iPad and removing Apple ID.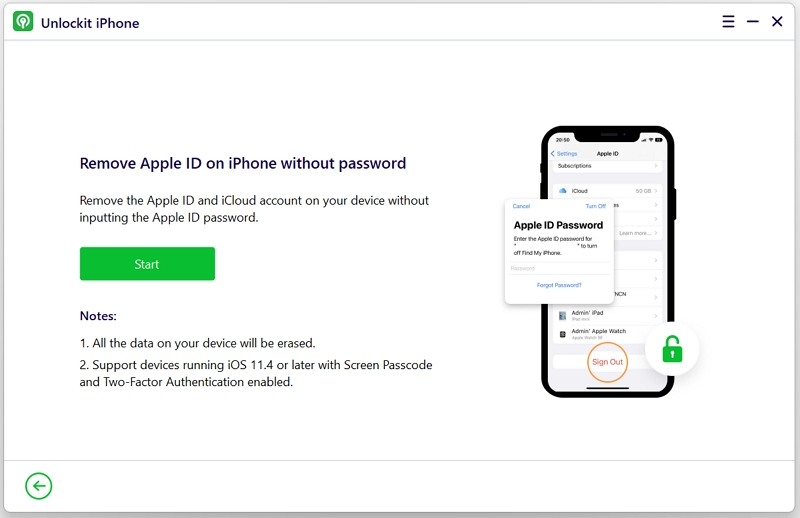 Step 4. Confirm your device status and then follow the instructions on-screen to proceed to the next step.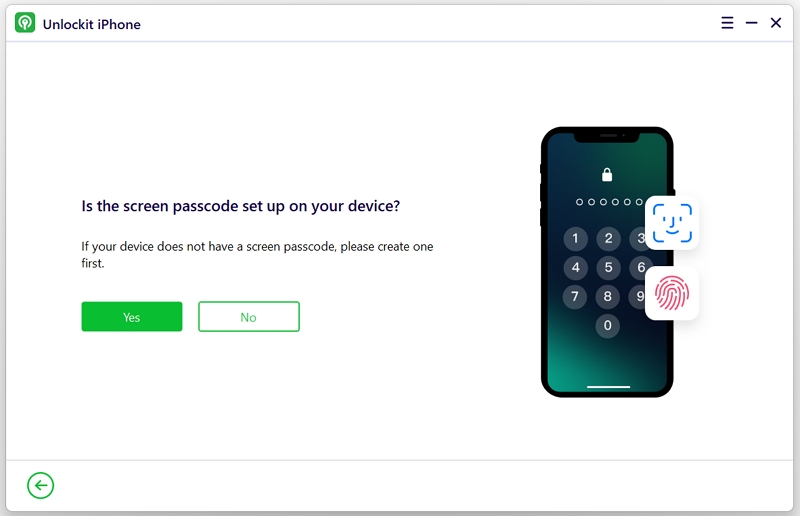 Step 5. Follow the on-screen steps to download the corresponding iOS firmware.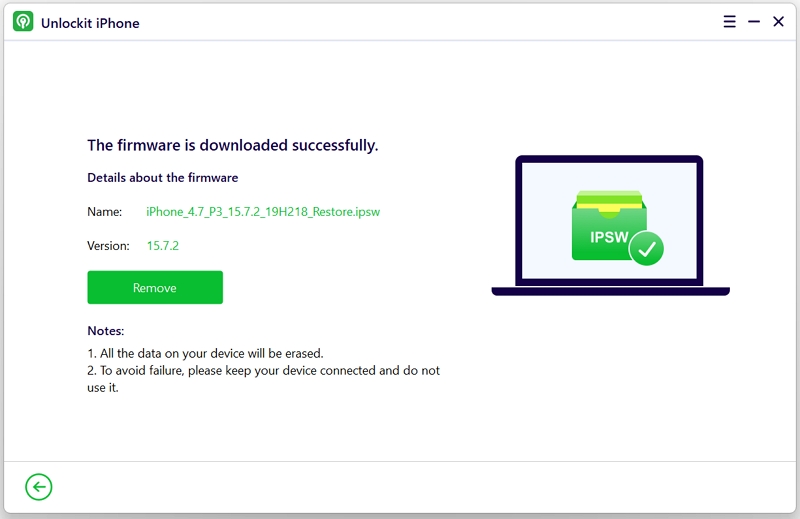 Step 6. Afterward, click on the Remove button to initiate the Unlocking process.
Once the Apple ID has been deleted from your iPad, Unlockit iPhone will begin to factory reset the device. Ideally, this won't take too long.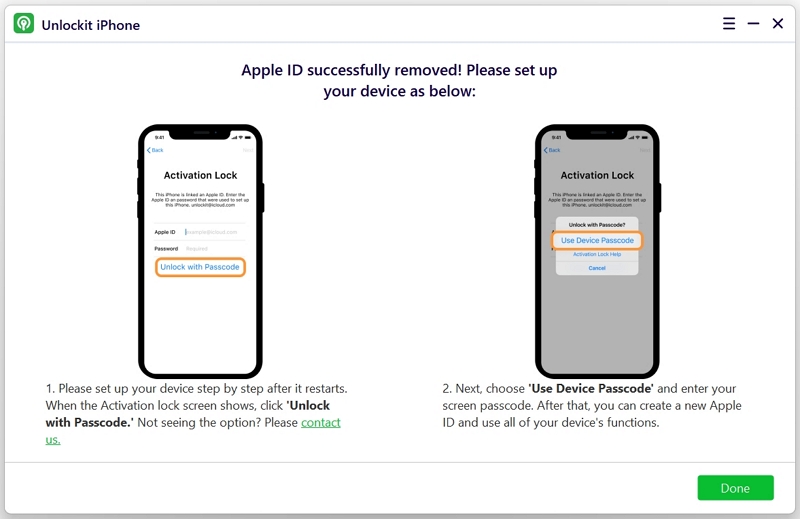 After that, configure your device to finish the unlocking procedure. After the Apple ID has been deleted, your iPad has been reset, and you can now use a different Apple ID account.
Using iTunes
Note: This method is only applicable when Find My iPad is turned off on your device. If not, your iPad will be stuck in Activation Lock after restore using iTunes.
If you have forgotten your Apple ID password but have disabled the Find My iPad function, you can factory reset your iPad using iTunes.
An iOS operating system version can be cleanly installed using a feature included into iTunes.
Reinstalling the operating system wipes your device's memory clean of all data and settings. Your iPad is then unlocked and restored to its original factory settings.
To use this approach, you must first reboot your iPad into recovery mode, which allows you to access it even while your iPad is not booting up.
This mode is independent of your device's running system and enables you to quickly recover your iPad by connecting it to your computer.
Requirements
However you should be aware of the following prior to processing:
All of the information you've ever stored on your iPad will be deleted using this method. If you have already backed up your iPad, you can restore those critical data after factory reset.
You must have access to a computer with the most recent version of iTunes installed.
If the aforementioned criterias are met, you can follow the thorough instructions below to reset your iPad without a password.
How to Use iTunes to Factory Reset iPad:
Step 1. Open the iTunes app on your Windows computer. If you use a Mac, launch the Finder app and open iTunes.
Step 2. Next, connect your iPad to the computer using a USB cable.
Step 3. Then reboot your iPad into recovery mode. The following tells how to do this on different iPad models:
iPad with Face ID: Press the Volume Up button and let it go. Do this once more before switching to the Volume Up button and hold it down until the recovery mode appears.
iPad with Home Button: Press and hold both Home and Top (or Side) buttons on your iPad and wait for the recovery mode to appear.
Step 4. Your computer will then prompt you if you want to update or restore your iPad. Select Restore to reset your iPad to the factory settings.
The next step is to activate your iPad now that you have successfully reset it without a password. If your iPad is connected to an Apple ID, you must set up your iPad by entering your Apple ID and password.
However, if you can't remember your Apple ID details, you'll get stopped in the Activation Lock page and have to go through the iCloud Activation Lock to move on.
Recover Forgotten Apple ID Password and Reset iPad
If it's your own iPad, you can still try to retrieve and reset a lost Apple ID password.
You can utilize iPad Settings, the Apple Support app, Find My iPad, or the Apple Account page.
Once you've recovered your Apple account password, proceed as follows below to reset your iPad with the new Apple ID:
Go to Settings > General > Reset.
Tap on Erase All Content and Settings.
Enter the new Apple password and click Erase iPad.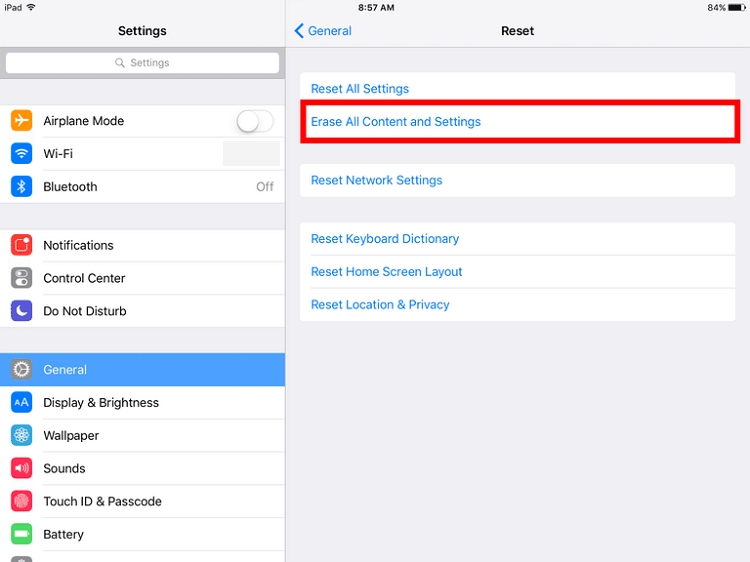 Reset Someone Else's iPad without Apple ID Password
If it's a second-hand iPad that you bought from someone else, then the simplest approach to resolve this is to contact the previous owner of the device.
You can ask them to remove the device from their Apple ID, which they may do by accessing iCloud.com.
Steps
If the previous owner chooses the iCloud reset, then do the following:
Step 1. First, sign in to iCloud.com.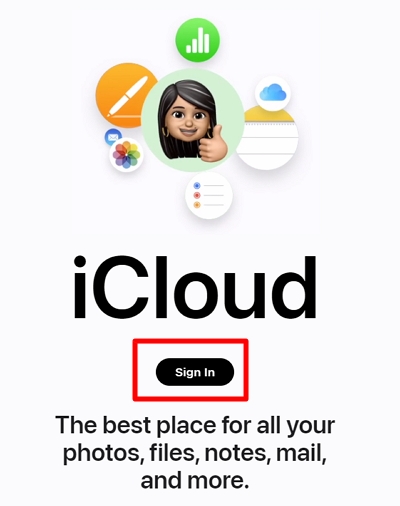 Step 2. Then select Find My.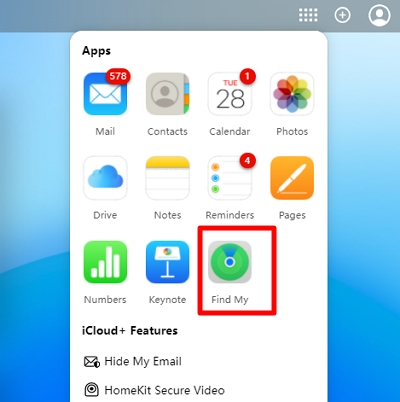 Step 3. At the top of the page, click All Devices to open the list of devices linked to their account.
This will give you a list of devices linked to their iCloud account, online or not. If this is a family account, the list also shows the items for each family member.
Step 4. Next, scroll down until you find the device you want to remove and click on it.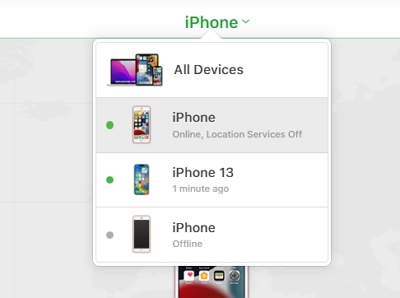 Step 5. The page will show a few options for the device. Click Erase iPad.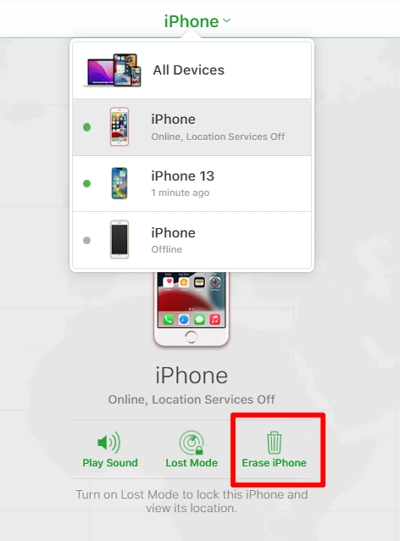 Step 6. Once the iPad is erased. Select Remove from Account to disassociate it from the iCloud account.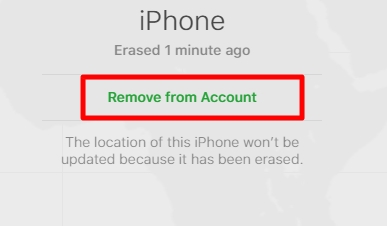 After the former owner has removed the device, you should now be able to get into the device and configure it as a new device.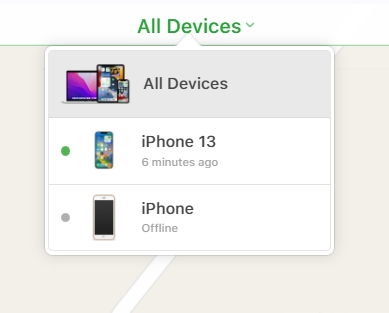 If you are unable to contact the previous owner, you can also contact Apple support and create an Activation Lock support request
Wrap Up
You can't use the standard "Erase All Content and Settings" approach to restore your iOS device without your Apple ID and password.
So you have two options: either find the password you forgot, or utilize the easier method by utilizing the program Unlockit iPhone.
It's fast, easy, and does the heavy lifting for you to permanently remove Apple ID on your iPad.
If you have any other questions or queries about a google locked phone, feel free to share your thoughts below.