Forgetting your Apple ID password happens once in a while. This is because it usually stays logged in from the start, so chances are you wouldn't have the muscle memory to type it in.
However, some Apple users forget both their Apple ID passwords and email addresses. If you are in the same situation, keep reading to find out how to solve it.
Step 1. Find Your Email
Usually, you can only reset the Apple ID password using your Apple ID email. But if you forgot the email linked to your Apple ID, you should first get back your email by reading this tutorial.
If you have your email retrieved, we will dive into the various methods of retrieving your Apple ID password.
Step 2. Reset the Apple ID Password
Reset Apple ID Password on Devices with Two-Factor Authentication Enabled
Two-factor authentication, or 2FA for short, is a handy tool to help you secure your Apple ID on all your trusted devices. How it works is that alongside the usual password requirement, you are also asked to provide a code from an authentication source such as a phone or an application. This is usually done whenever you are logging in from a new device.
If you have two-factor authentication enabled on your devices, you can reset your Apple ID password through the following methods:
1. Through your Apple Device
You can simply reset your password through any Apple device with your Apple ID logged in. However, it is important to note that this only works for iOS 10 or later. Here are the steps to do it:
First, using your device, head to Settings.
Go to your Apple ID Settings tab and then navigate to Password & Security.
Select Change Password, then type in your lock screen passcode.
Finally, change your password and verify.
After that, you will be able to log in using your new Apple ID password on any Apple device.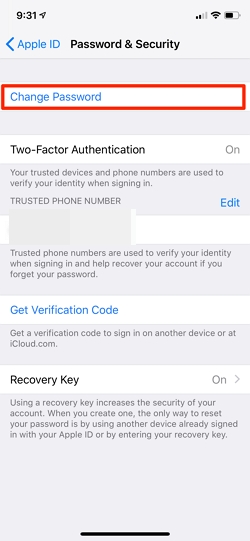 2. Through the iForgot Website
Apple's iForgot website is a convenient support site for resetting your Apple ID. However, it does take time and doesn't work out if you don't remember your recovery email, phone number, and the like.
Here are the steps:
First, head to the iForgot website and enter your Apple ID.
Now, type in the phone number that you use with your Apple ID and click on Continue.
Here, a notification will be sent to your Apple devices. If you received the notification, tap Allow.
Enter your lockscreen passcode and click Continue.
Finally, enter a new password and verify.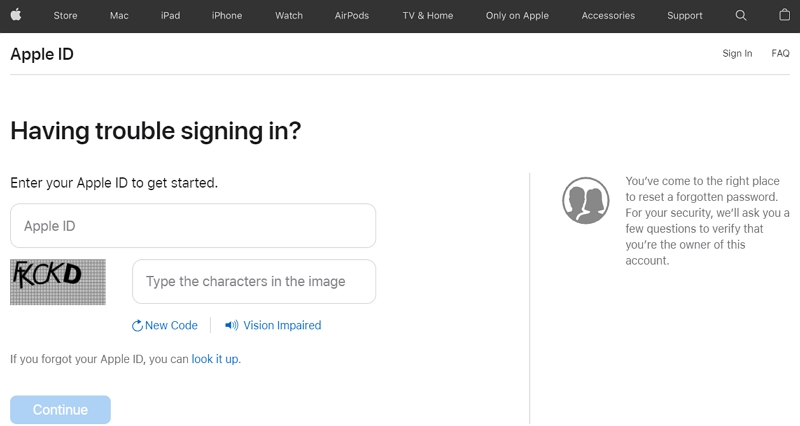 3. Through Apple Support App
This method involves using a friend's or family member's device. If they have the Apple Support app, you can ask them to help you reset your Apple ID.
Here is how to do it:
First, go to the app and navigate to Topic.
Go to Passwords & Security and select Reset Apple ID password.
Now, tap Get Started, then select a different Apple ID.
Finally, enter your Apple ID and follow the steps shown on your screen.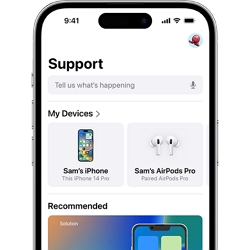 Reset Apple ID Password on Device with Two-Step Verification Enabled
Two-step verification is the feature that older Apple devices used, back when 2FA wasn't a thing on iOS. It is a simpler process that involves a text message which we won't dive into much about that. This is common in devices with iOS 9 and older.
To reset your Apple ID which has two-step verification, you have to do is use the iForgot website, which was shown earlier. However, there are a few discrepancies with the steps. It is important to note that you would need a recovery key (which should have been set when you set up the Apple ID in the first place.) to reset your password.
Here is how you do it:
First, head to Apple's iForgot website and enter your Apple ID.
After that, select the option that you prefer to reset your password.
Type in the recovery key and click on Continue.
Select a trusted device that will receive the confirmation code.
Once you receive it, enter the confirmation code on the website.
Finally, enter and verify your new password.
Reset Apple ID Password for Password-Only Apple ID Account
Password-only Apple ID accounts are easier to reset since there is no 2FA or 2SV preventing you from changing your password easily. You simply head to the iForgot website and follow the simple steps they will provide you. It will only require you to answer the security questions you have set up in the first place.
Remove Apple ID without Password with Unlockit iPhone
If you can't get access to your email no matter how hard you try, forgot the recovery key, or can't answer the security questions, you might have to use Unlockit iPhone.
This iOS unlocking tool can completely remove the Apple ID logged in your device without password and lets you start from scratch, making it a fool-proof method of resetting your Apple ID.
It is quick and simple. Just follow these steps:
First, download the app, install, and launch it.
Now, connect your device to your computer.
After connecting, head to the main menu and click on Unlock Apple ID.
Finally, click on Start to begin the removal process.
Once the process is done, you can now create a new Apple ID.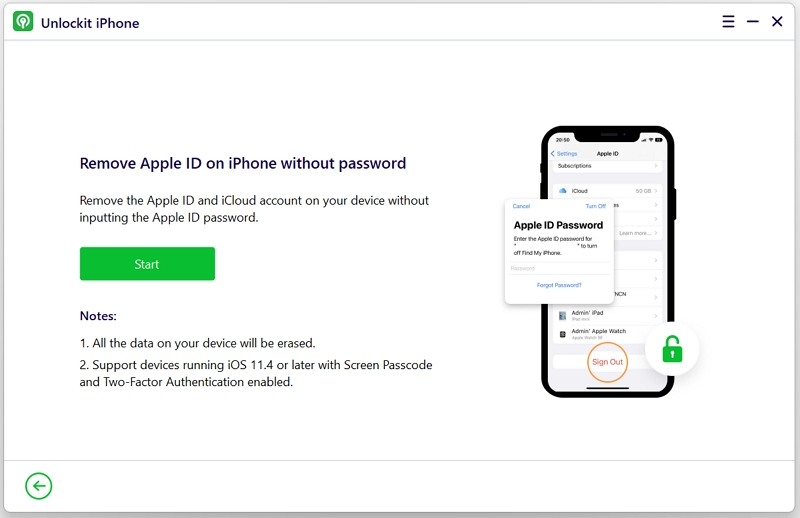 Wrapping Up
In the end, it is better to keep track of your email addresses and passwords to avoid these problems from happening in the future. However, if such problems happen again, you can always refer to this guide or simply use Unlockit iPhone to keep things simple and quick.