Are you looking for a way to remove FRP lock on your Android device? There are a lot of different solutions in the market depending on the device model and the version of Android running on it.
But if you have been trying various solutions for a while now, you will have noticed that some of them can be quite complicated.
One of the many tools you may have come across is the Samsung Qualcomm FRP Tool. As the name suggests, it can be used to remove FRP lock from Samsung devices.
Here, we will show you how it works and a simple to use and highly effective alternative solution that guarantees you will successfully unlock your device.
What is Samsung Qualcomm FRP Tool
Samsung Qualcomm FRP is a free FRP lock removal tool that will bypass FRP lock on almost all Samsung devices, running Android version 5.1 and above.
With this tool, you don't need to install any additional programs on your computer to bypass FRP: just install it on your computer, connect the Android device to the computer and Samsung Qualcomm FRP will bypass FRP easily.
We will take a closer look at the function of Samsung Qualcomm FRP later, but before we do, let's look at where you can download the program.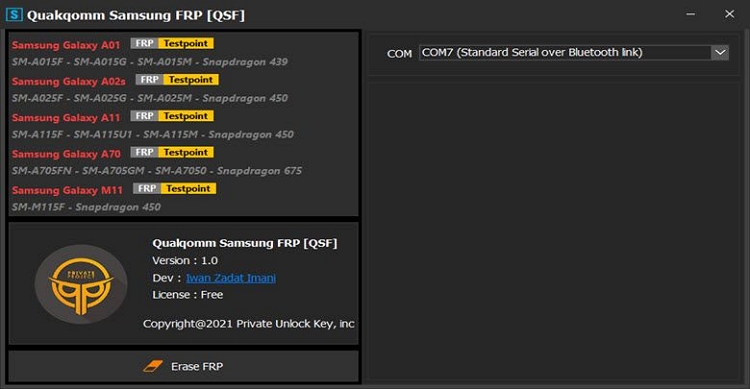 How to Download Samsung Qualcomm FRP Tool
We are sorry to say that we failed to find a safe link to download the latest version of this program onto your computer.
Samsung Qualcomm FRP is compatible with all versions of the Windows OS including Windows XP (32bit), Windows 7 (32bit & 64bit), Windows 8 (32bit & 64bit), Windows 8.1 (32bit & 64bit), and Windows 10 (32bit & 64bit).
The program is lightweight and safe for your computer. Once it is installed, you will be ready to bypass FRP on your device.
How to Use Samsung Qualcomm FRP Tool
Follow these steps to use Samsung Qualcomm FRP to bypass FRP on your Samsung device:
Step 1: Once the Samsung Qualcomm FRP zip file has been installed on your computer, extract it. Find the exe file, right-click on it, and select "Run as Administrator."
Step 2: Turn off the device and remove the back cover on the device.
Step 3: Put the device in EDL mode and use the specific pins on the device to test the EDL. The pins are different on different Samsung devices.
Step 4: Once this is done, connect the device to the computer, and in the Samsung Qualcomm FRP Tool, select the device model.
Step 5: Click "Erase FRP" and wait for the process to be completed before disconnecting the device.
However, Samsung Qualcomm FRP Tool is complatible with limited Samsung devices including Samsung A01, A02s, A11, A70, M11 smartphones.
If your device is not in the compatibility list or you failed to download the tool, go to the next part to find the alternative solution to bypass FRP on your device.
Easier to Use Alternative: Unlockit Android
Unlockit Android is one of the best ways to bypass FRP Lock on your Samsung device. It is fully compatible with Samsung devices running Android 6-12 and will allow you to bypass FRP in a few steps.
The following are the main reasons users choose Unlockit Android over Samsung Qualcomm FRP:
This is a professional FRP removal tool that allows you to easily unlock your device in one click.
Once FRP Lock has been removed from the device, you will be able to log in to your Google account and use the device without any limits.
It is not difficult to use at all even if you are a beginner.
It is compatible with a wide array of Android devices running various versions of Android from Android 6 to the latest Android 12.
To use Unlockit Android, just follow these simple steps:
Step 1: Download and install the program onto your computer. Open it after installation and then click "Start"to begin.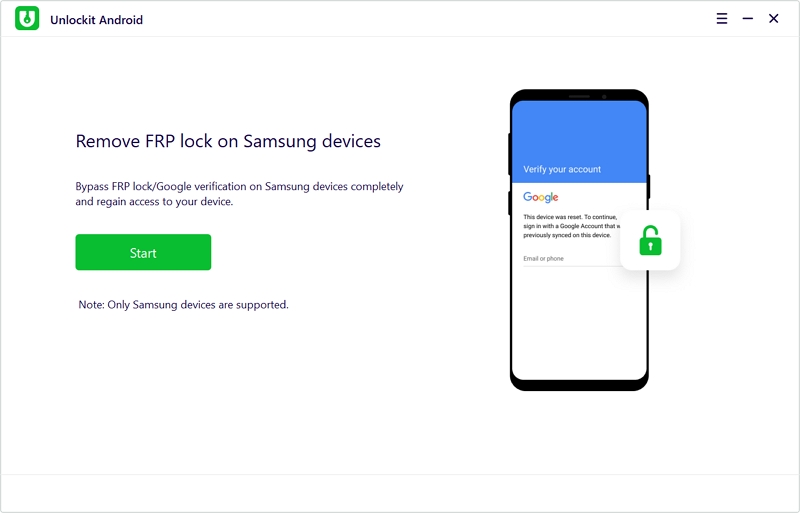 Step 2: Then connect the device to the computer. Ensure that the device is connected to a Wi-Fi network.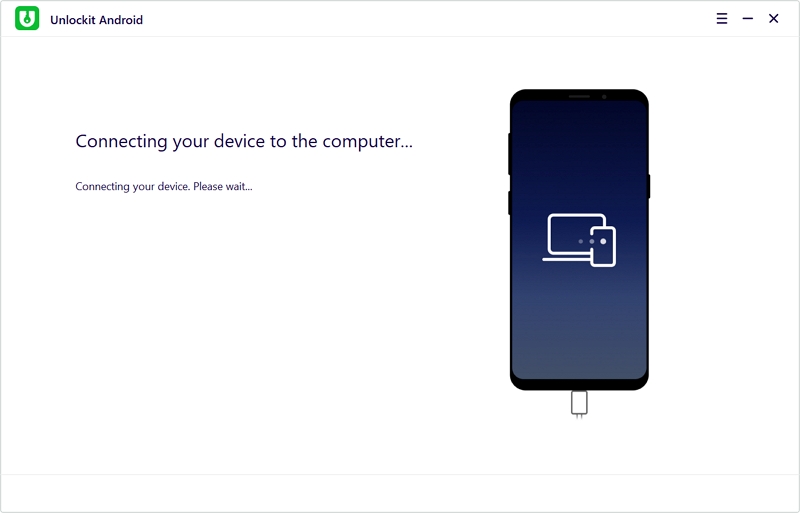 Step 3: Now from the next screen, select the All Android Versions to remove the FRP in just one click.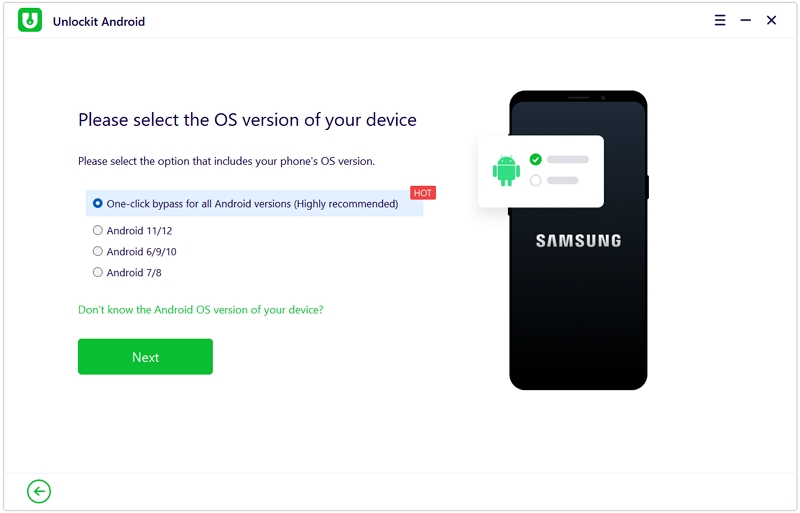 Step 4: After that, follow the instructions to begin the removal process.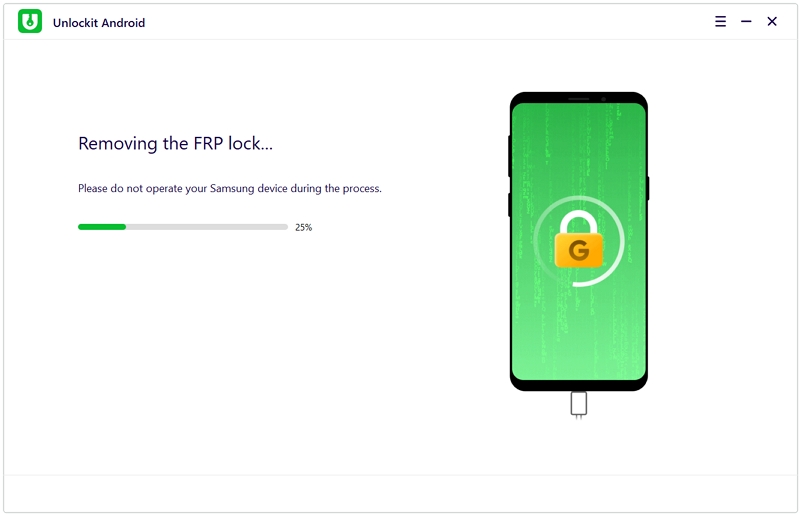 Step 5: Your device will restart when the process is complete. After your device boots up, the FRP lock will be removed completely!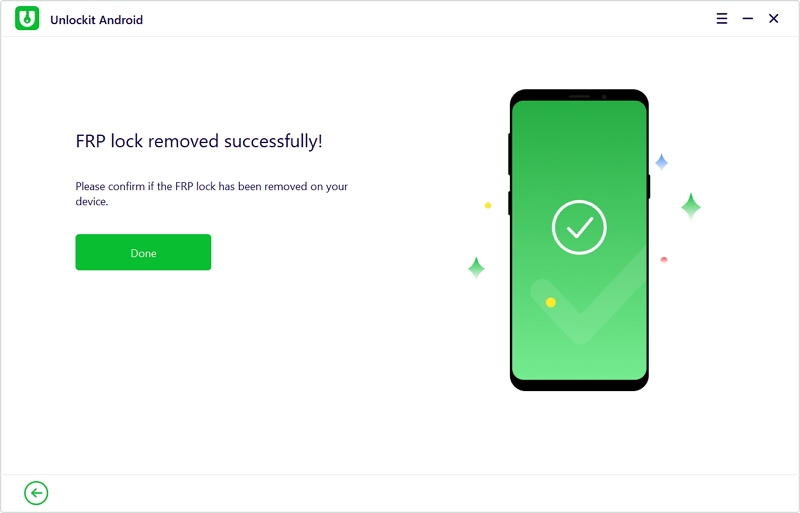 To Conclude
Bypassing the Android FRP lock is not easy and you, therefore, need a solution that doesn't complicate the process any further. Of all tools in the market including Samsung Qualcomm FRP, Unlockit Android remains the most effective solution and one that is also easy to use.