Pokemon GO introduced some new Alolan Pokemon. Among them is Comfey. It is a small, light-green pokemon surrounded by flowers. In battle, it stands out because of its defensive abilities.
Unfortunately, Comfey has been hard to find and catch, as reported by some players. You can opt not to exert much effort for this little one.
But this will mean that you won't have the complete your PokeDex for the Alolan Region. So, where can you find Comfey, and how do you catch it?
What is Comfey?
Comfey is a Fairy-type Pokemon introduced in the seventh generation of the Pokemon video game series. It is part of Pokemon GO's Alola Event. As a defensive type, it can absorb hits while still being effective in battle.
Because of its cultural influence, Comfey looks like a Hawaiian flower necklace or lei. It is also a region-locked Pokemon, as you can only catch this Pokemon exclusively in the streets of Hawaii.
Where to Find Comfey in Pokemon GO
In the world of Pokémon, some creatures are only available in specific regions around the globe. One such Pokémon is Comfey, which is unique to the state of Hawaii. While this choice aligns with Comfey's inspiration, the Hawaiian Flower Necklace, it can be quite inconvenient for dedicated players.
Hawaii has a population of around 1.4 million, while the average daily number of Pokémon GO players over the last month hovers around 8.65 million.
Given this, the group of players who can easily access Comfey in Hawaii represents only a tiny fraction of the game's player base. Requiring players to travel to Hawaii to catch this one Pokémon may seem overly restrictive.
For those curious about Comfey's combat abilities, it's a Fairy-type Pokémon with a focus on defense. Comfey's highest stat is its defense at 215, followed by its attack at 165, while its lowest stat is stamina at 139. This makes Comfey a valuable choice for absorbing hits on behalf of its teammates.
The limited availability of Comfey in Pokémon has disappointed many players, but it doesn't necessarily mean that Niantic won't release it in other regions in the future. Niantic could potentially introduce Comfey in different countries during a special summer-themed event or make it a temporary Raid Boss.
While it's disheartening that Comfey is currently tightly restricted in Pokémon GO, players should remain hopeful. The exclusive spawn location for Comfey might only be a temporary arrangement. Additionally, it could encourage players to take a trip to Hawaii to relax, broaden their horizons, and experience the local culture.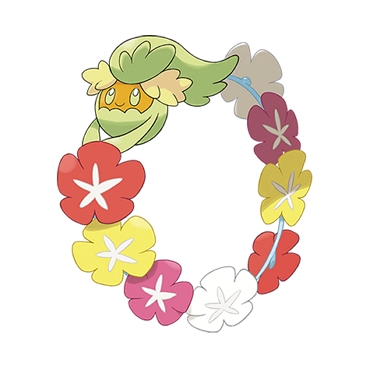 Tips for Catching Comfey in Pokemon GO
Apart from being in the region and catching a Comfey for yourself, here are some tips to help:
Trading: If you have friends or acquaintances in Hawaii who play Pokémon GO, you can also trade with them. Comfey can be traded, so if you're lucky enough to have a friend from Hawaii, you can make the trade.
Wait for Events or Changes: Niantic, the company behind Pokémon GO, occasionally introduces special events or changes to Pokémon availability. While this is not guaranteed, it's possible that they might make Comfey available in other regions or through special events in the future. Keep an eye on official announcements and news for updates.
Participate in Events: Keep an eye on Pokémon GO events, especially those themed around specific regions or Pokémon. Niantic sometimes releases region-specific Pokémon in limited-time events, so you might have a chance to encounter Comfey during such an event, even if you're not in Hawaii.
Trade Globally: If you have friends from around the world, trading can sometimes yield regional Pokémon. While this method is less reliable for Comfey, it's worth trying if you have a diverse friend list.
How to Reach Comfey Remotely
Because Comfey is a region-locked Pokemon in Hawaii, you'd normally have to physically travel there. With the hassles of air travel, you might have difficulty flying over there.
But unless you're willing to get there by any means necessary, you can just use a GPS spoofer like MockGo to find her without leaving your house. It is compatible with iPads and iPhones on iOS 9 and higher. You can download this app on Windows and macOS computers.
This location spoofing app has a simple UI that allows users to access any location. Its built-in Auto Cooldown Timer feature also ensures that players comply with the cooldown time corresponding to the spoofing distance that they have covered.
This feature prevents a player from changing the location continuously, triggering Pokemon GO to ban them. Follow these steps to find Comfey using the coordinates above:
Step 1. Download and install MockGo on your computer.
Step 2. Connect your iOS device to the computer. Click Start on the Home Screen of MockGo.
Step 3. Make sure you choose the Teleport mode by clicking the first icon in the upper right corner of the map.
Step 4. Enter the location on the search bar using the coordinates listed above. Then, click Go.
Step 5. Once MockGo finds the spot, click Move Here to access it.
Can Comfey Be Shiny?
In Pokémon GO, as of now, Comfey cannot be found in its shiny form, and whether this is positive or negative depends on your perspective. For those who don't reside in Hawaii, the absence of a shiny Comfey might come as a relief to shiny hunters.
However, for those in Hawaii, there's still hope for a shiny Comfey in the future. We've observed existing Pokémon receiving their shiny variants through Special Research or Spotlight Hours, so stay tuned for updates on this front.
It's not always just about shiny Pokémon; there are also unique and exciting additions. One such Pokémon that made its debut in the Season of Alola is Tapu Koko, and even it doesn't have a shiny version available yet.
Furthermore, the exclusivity of Comfey only appearing in Hawaii is a rarity in and of itself, adding an interesting aspect to its presence in the game.
Final Thoughts
Comfey is one of the many Alolan Pokemon you don't want to miss. It's also a part of the PokeDex in the Alolan region, and since it's region-locked, you can only find it on the island of Hawaii.
Although there's a hope that Pokemon GO would eventually release Comfey in many regions, we have yet to see any indication of that. Instead of physically going to Hawaii, you can spoof your location using MockGo.
With a GPS spoofer, you can definitely find Comfey and other region-locked Pokemon. Are you ready to go to Hawaii?