Google is known to make no compromises on Android security. On Android 8, Google added multiple security features like the Google account lock.
This account lock requires you to type in your login credentials before accessing the device. If you forget your login credentials, the only way to gain access to your device is by doing an Android 8 FRP Bypass.
What Is FRP Lock
Before we start, let's first discuss what an FRP lock is. FRP (Factory Reset Protection) is a protective layer of security that Android activates after a factory reset.
This feature protects users from a security breach if the device is stolen. The Android 8 FRP lock requires you to put in the Google account email and password.
Failure to enter the correct login details will deny access to the device. Moreover, the device will get blocked after a couple of attempts.
While this is an added security feature, it could potentially backfire if you cannot recall your Google account login details.
You could get barred from your own device, but don't worry. We have got you covered. We have compiled the most efficient methods to complete the Android 8 FRP bypass.
New Method for Android 8 FRP Bypass (In 1 Click)
It was difficult to find a safe and reliable tool to remove the FRP lock on Android 8 device. Thanks to Unlockit Android Screen Unlocker, the FRP lock can now be removed in 15 minutes.
This tool will guide you through a straightforward process to remove Samsung FRP lock quickly. With just a few clicks, Unlockit Android will let you regain access to your device and add a new Google account.
Furthermore, it is an all-in-one tool, which is compatible with Android OS from 6 to Android 12.
Note: Unlockit Android currently supports removing FRP lock from Samsung devices only.
To do an FRP bypass using this software, follow the steps or watch the video below.
Step 1. First, download and install Unlockit Android Screen Unlocker on your computer.
Step 2. Launch the software. On the homepage, click Start.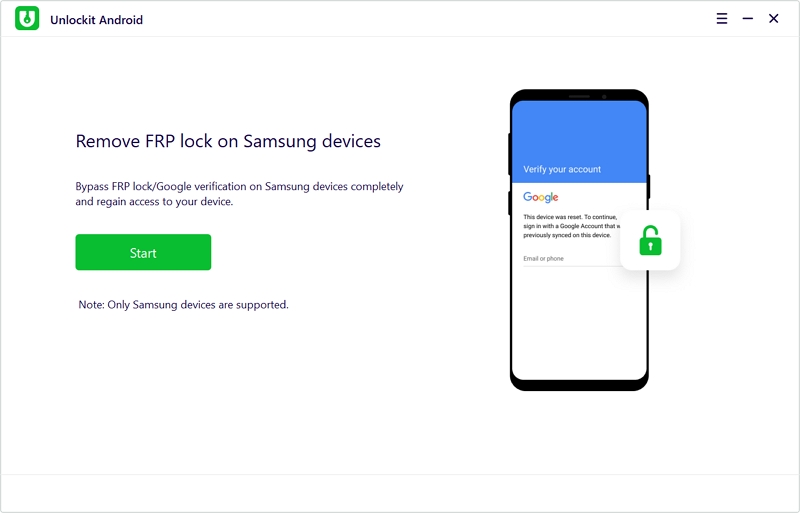 Step 3. Connect your device to the computer via a USB cable.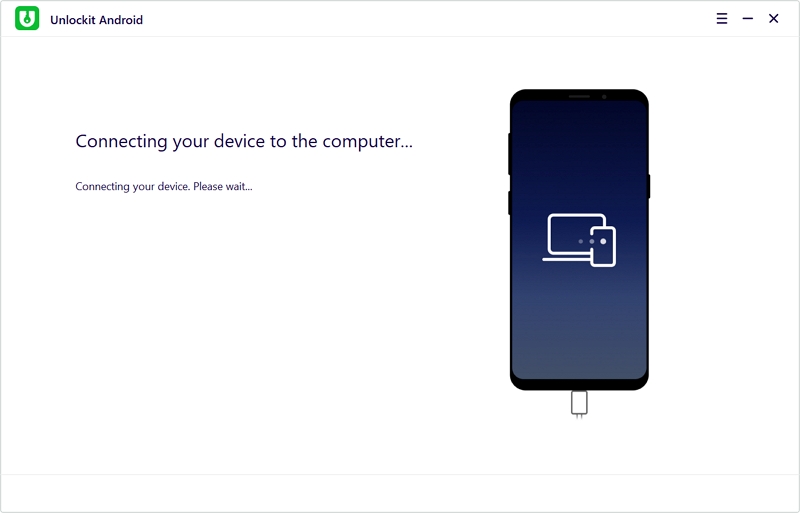 Step 4. Now select the "All Android Versions" to bypass the FRP lock on Samsung device in just one click.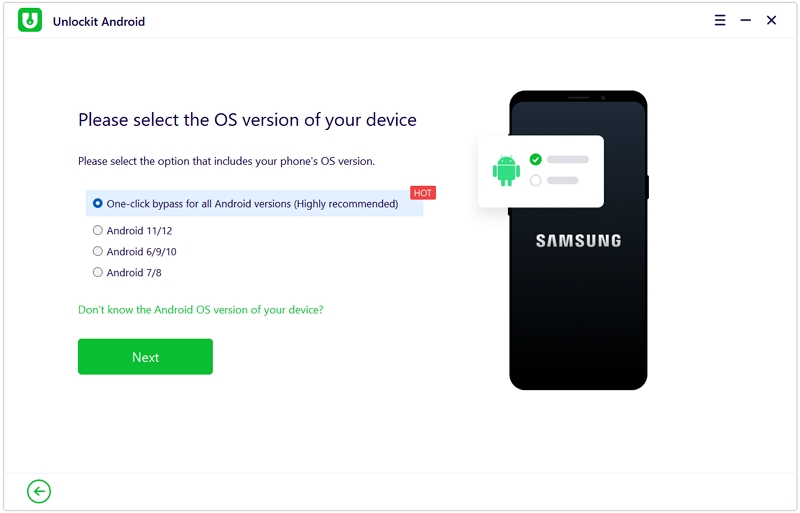 Step 5. Follow the step-by-step guide to set up your Samsung device and start the bypass. The software will walk you through the entire bypass process.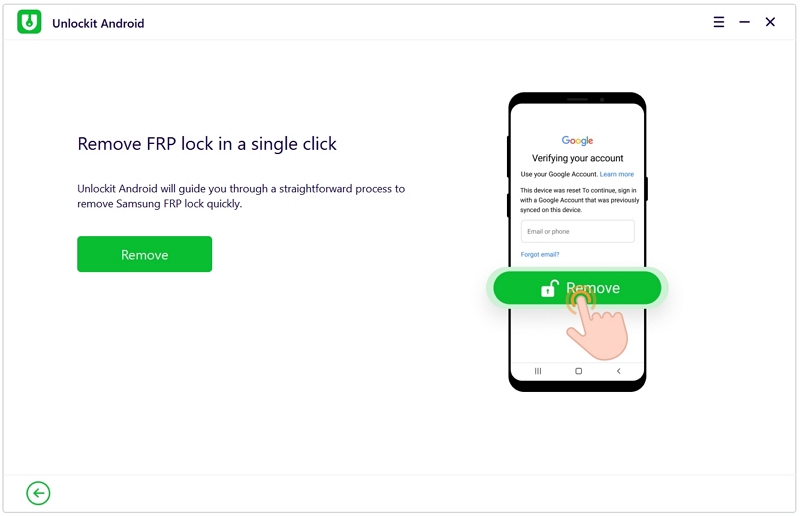 Step 6. After the Android FRP bypass is complete, your device will reboot. You will need to check if you can access your device now.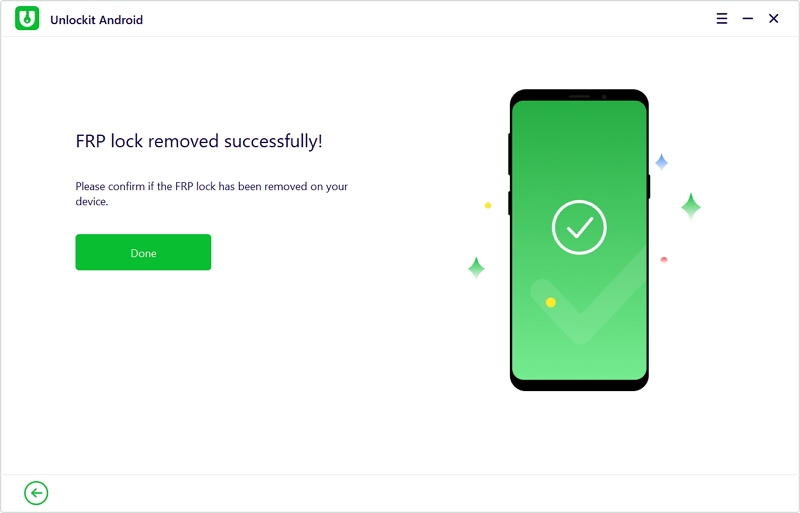 Android 8 FRP Bypass with Complex Steps
Using the manual method to finish the Android 8 FRP bypass is also relatively straightforward. This method allows you to deep dive into the technical details of your device.
As Android Oreo is well-optimized, carefully follow the steps below to ensure a seamless process.
Turn on your device and connect it to the WiFi from the setup wizard.
Tap the Vision Settings option on the welcome page. Then tap on Yes.
On the Vision Settings menu, click TalkBack and then tap Turn On. Only Double tapping will work after TalkBack is on.
Next, double tap on the Global Context menu. Then select TalkBack Settings > Launch TalkBack Tutorial.
Go back to TalkBack Settings and switch it off.
On the TalkBack Settings screen, scroll and tap Help and Feedback.
On the following screen, tap the search bar, type Voice, then hit the search icon. After that, tap on the first result.
Select Help Youtube. Double-tap on the player and tap on the video title to open it in the YouTube App.
After that, close the video and select Profile Menu. From there, tap on Terms and Privacy Policy. This will launch Google Chrome.
Type gizdev.com/frp8 in the search bar. Then, select and download the FRP Bypass and Google Manager APK.
After the download is complete, install FRP v8.0.0.apk. Before the installation proceeds, click Enable Unknown Source.
Now, select Google Account Manager APK install and tap anywhere on the screen to install the app.
After the Google Account Manager installation is complete, go back and select Bypass FRP > Browser Sign In. Here, tap on the three-dot menu icon at the top of your screen.
Next, click Browser Sign In and log in with any other Google account of yours.
Once you sign in with another Google account, restart your device.
After your device boots up, head over to Settings > Accounts. Remove the Google account that you signed in with.
Lastly, go to Settings > Backup and Reset > Factory Data Reset and do a factory reset of your Android device.
Once your device has completed the factory reset, you can add any Google account to it.
Conclusion
While the FRP lock is a helpful feature to prevent your data from being stolen, getting locked out of your device due to the FRP lock can be bothersome. Thankfully, you can bypass the FRP lock using several methods.
While you can do the FRP bypass manually, there are third-party apps like Unlockit Android Screen Unlocker that you can use to streamline the entire process. We hope the tricks we laid out in this article helped you resolve this situation.