Account verification is something any self-respecting user on the internet should make use of in this age of digital literacy.
It is a method introduced and employed by Google to ensure the safety of its users' data. It can help lessen the risk of your account getting hacked, used for spam, etc.
Verifying your account proves that you are a human patron deserving of service and protection.
What's Google Account Verification?
Our mobile phones have become such an indispensable asset in our daily lives that the loss of such gadgets poses a temporary limp in our ability to function.
In the event of losing it or having it stolen, Google introduced a security feature designed to make the phone inaccessible to those without proper credentials.
This feature is called the Google Account Verification or Factory Reset Protection (FRP).
With this, when your mobile device is reset, it will be rendered useless unless you sign in with the Google account previously used to sync it.
Although incredibly useful, it does come with its own set of problems, mainly for users who no longer have access to the previous account for various reasons.
If you're looking for a way to bypass this security feature, read on.
Bypass Google Verification on Samsung using Unlockit Android
Foneazy's Unlockit Android is a professional Android screen lock removal tool that will not require any technical expertise to use and can help you bypass Google Verification in just a few minutes.
Apart from being simple, safe, and easy to use, it also supports unlocking all types of Samsung devices running Android OS from 6-12.
If you are interested, you can get a monthly license for $29.95 and a lifetime license for $49.95 that you can use across 5 devices and 1 PC.
If you have a FRP screen screen to unlock, Unlockit Android is your best bet. Here's how to use it:
Step 1. Download and install Unlockit Android on your computer.
Step 2. Next, open it and click Start on the Unlockit Android interface.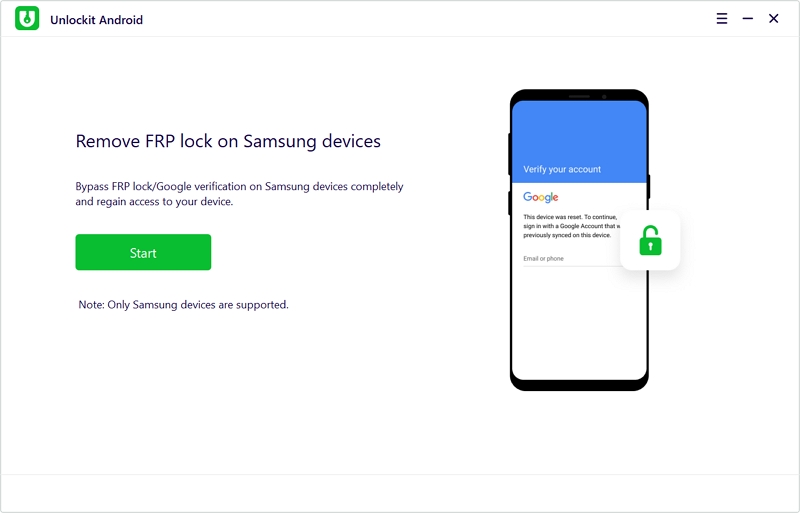 Step 3. Connect your Samsung device to the PC with a USB cable.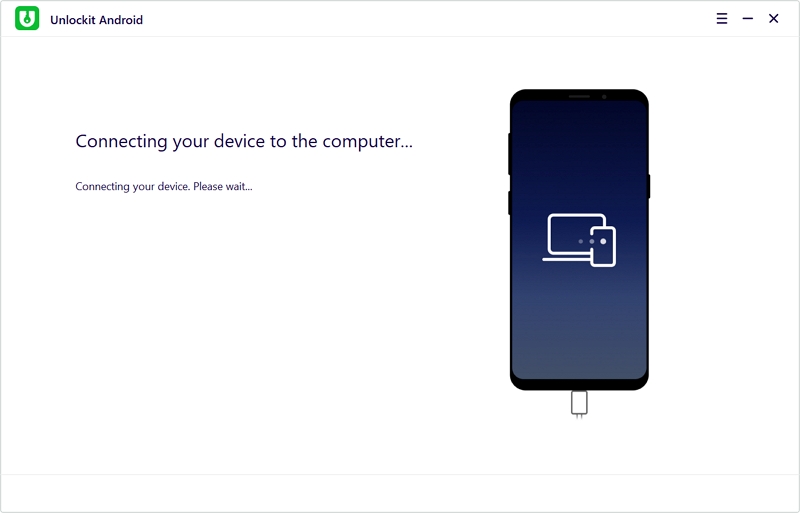 Step 4. Next, select your appropriate device OS version and click Next.
Make sure your phone is connected to the Wi-Fi and is asking for an Account Verification on screen, then confirm it on the Unlockit interface from your PC.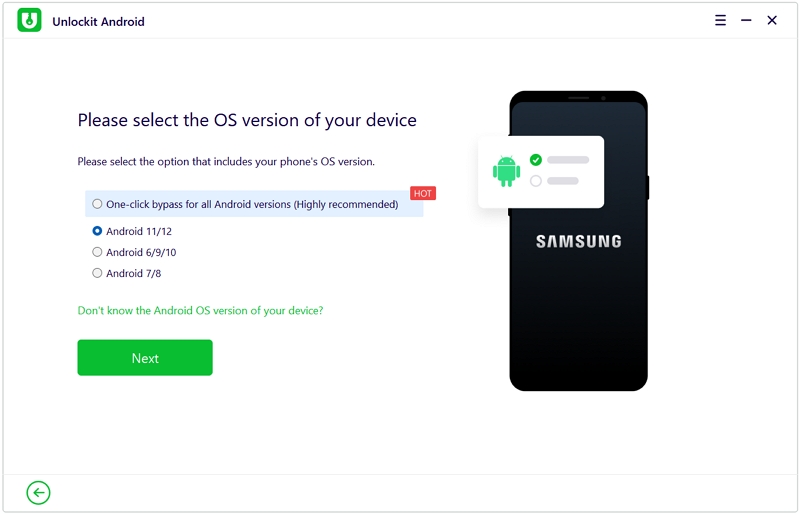 Step 5. After this, Unlockit for Android will send a notification to your device. Tap View from your device.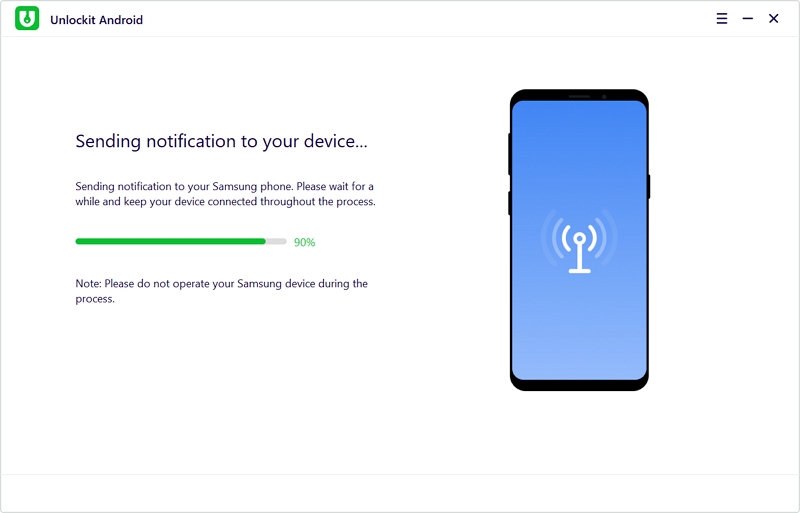 From there, follow the on-screen instructions to proceed. Once you've done all these, you should be able to set up your Samsung phone normally.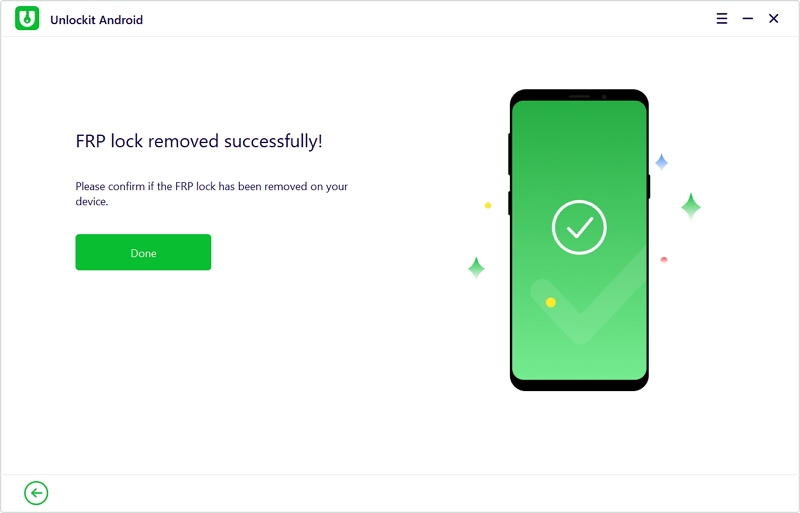 Bypass Google Verification on Samsung using Google Keyboard
A different option for bypassing this verification without the software's help is to do it manually after a factory reset. Then proceed by:
Connecting the device to a Wi-Fi Network.
After which, you will be asked to provide your Google Account details.
On your keyboard, tap and hold @ to access the Settings menu. From there, choose Google Keyboard Settings.
Then tap on the 3 dots on the top right corner of your screen and select the Help & Feedback item and select any item in the list that will follow.
On the Help section, tap on Using Google Keyboard.
Then long press to select any text on the page and click on Websearch.
In the search bar, type in Settings. Scroll down the menu again and select About Phone.
Enter the menu and look for Build Number. Tap on it 7 times to enable Developer Options.
In the previous menu, open the Developer Options and enable OEM Unlocking.
Tap "back" twice, then restart your device and reconnect to the Wi-Fi.
This time you will be asked to provide a new Google Account.
After adding your new account, you will now have full access to your device.
Remember that this Google Account Verification bypass method works best for Samsung devices, so it may not work for other device brands.
Bypass Google Verification on Samsung without OTG
This next option allows you to bypass the FRP Lock on your device without an OTG cable. It is quite complicated but only requires external software, FRP Tool, and a PC.
Before proceeding, download and install FRP Tool and Realterm software on your computer. Then connect your Samsung device to your computer via Hotspot.
Once you've connected your Samsung device, run the Realterm Software, then click Next.
Open My Computer.
Look for Manage and select Device Manager.
Now click on Modems and look for Samsung Mobile USB Modem.
To check your device's port number, double click on it to access Properties.
Remember the Port number carefully. You will require it to be fed in Realterm before clicking Change.
On the display settings, make sure to select the Half Duplex option.
Finally, type at+creg?\r\n and select Send Numbers.
If that does not work, try typing in atd1234;\r\n and click on Send ASCII.
Repeat this step until the time dialer pad opens up on your Samsung device.
It is an effective method but is also tedious and time-consuming. The other options are preferable but if you don't have a working USB cable, this method will work just fine.
Wrap Up
There are many ways to remove the Google Account Verification on your Samsung Device. The easiest and fastest way is by using Unlockit for Android.
Though it comes with a price, it may be all you need to get rid of that pesky account verification screen.