How often have we all attempted to employ non-unlocking tools? Too many times. But here is where we come in with a solution, particularly if your problem involves removing screen lock and FRP lock from an Android smartphone.
There are numerous tools on the market that can assist you, but lately, users that need to remove the screen lock and Factory Reset Protection lock have been using iMyFone LockWiper (Android).
This review will show you all the details about iMyFone LockWiper (Android). Interested? Keep reading.
What is iMyFone LockWiper (Android)?
The iMyFone team developed iMyFone LockWiper (Android), a potent tool for removing Factory Reset Protection.
Created initially as an Android lock screen removal tool, LockWiper (Android) enables users to unlock any type of screen lock from their smartphone without entering a password.
The Remove Google Lock (FRP) mode, which has recently been implemented, is effective at removing the FRP lock from a Samsung handset.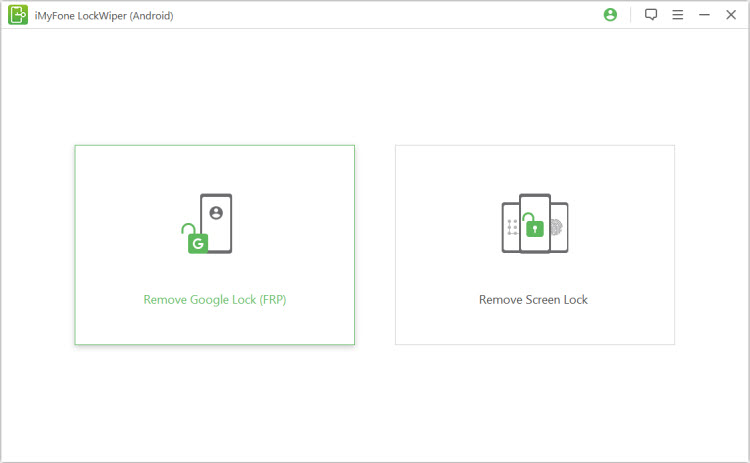 Features of iMyFone LockWiper (Android)
Remove Android Lock Screen
iMyFone LockWiper (Android) supports to remove different lock screen types from an Android phone or tablet, including passwords, finger patterns, fingerprints, pin code, and face locks.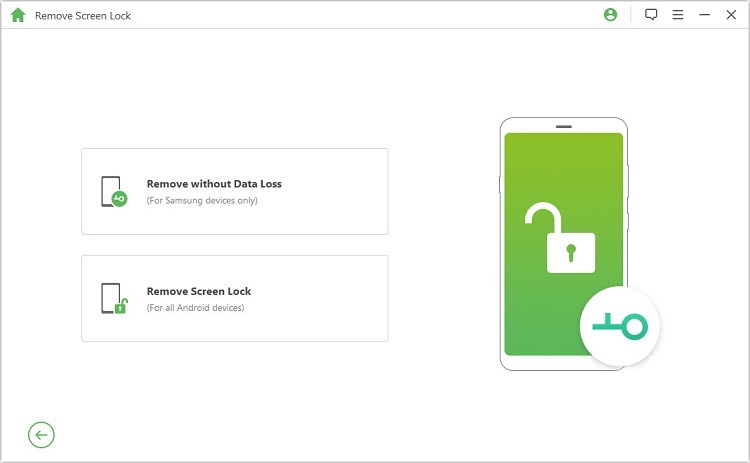 Remove FRP lock
When your Samsung Android smartphone gets stuck on the Google account verification screen and you are unable to proceed, iMyFone LockWiper (Android) also enables you to unlock the FRP lock screen.
All data on your Samsung device will be deleted after the Google account verification process is successful.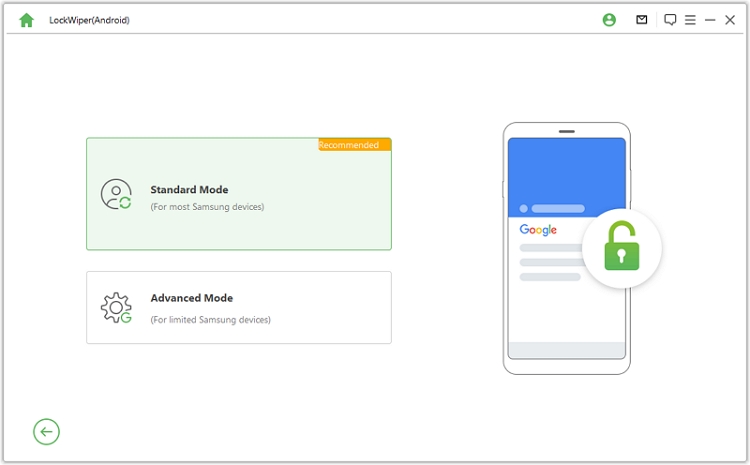 Pros and Cons
Any good decision starts by weighing a product for its advantages and disadvantages. These are the pros and cons of LockWiper (Android):
Pros
Effective, safe, and powerful FRP removal tool
FRP lock removal is possible without entering a password or Google login information
User-friendly software interface. It takes just a few simple steps to remove FRP lock with this tool
Removes all screen locks, including pattern, PIN, password, and face lock
More than 6000 different devices are compatible with LockWiper (Android)
Cons
Currently accessible for Windows only
The software's complete version must be purchased in order to access all of its features
How to Bypass Samsung FRP Using Lockwiper Android
To bypass a Samsung FRP lock screen using Lockwiper Android, you will need to prepare the following to proceed:
A Windows computer
A Samsung device
An Alliance Shield X account
A stable network
Once you've secured all the items on that list, you will be ready to begin.
Start by downloading and installing iMyFone LockWiper on your PC.
Then, open the software and click on the Remove Google Lock (FRP) – Standard Mode option from the screen.
After that, connect the locked device to the PC via a USB cable
Choose your device's brand and the system version on the next screen. Click on the Start button after.
Follow the instructions on the software interface. It takes 25 minutes at most to process, and some actions require several attempts before you can proceed.
When everything is completed, click the Done button to complete the bypassing process.
Lastly, restart your device and complete the set-up wizard.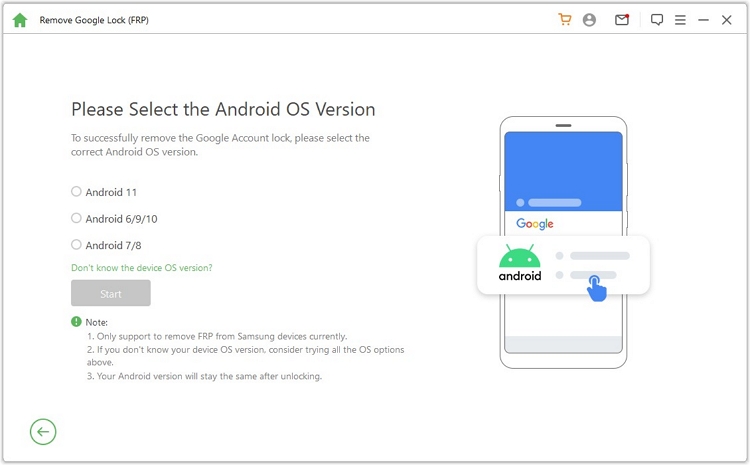 Price of iMyFone LockWiper for Android
However, iMyFone LockWiper is a paid service. With restricted functionality, you can download the trial for free. But, users must purchase the software to use all its functions.
1-Month Plan: This plan, which supports 1 device, is best for a single user. For $29.95, you can use this license for one month.
1-Year Plan: It supports 1 device and thhe cost of this 1-Year license is $33.96.
Lifetime Plan: $59.95 gets you a lifetime license for usage on 5 devices with the Lifetime Plan.
When compared to similar software, the price of the iMyFone LockWiper is high. The license for the software will be sent to you shortly after you make a purchase; activating it only takes a short while.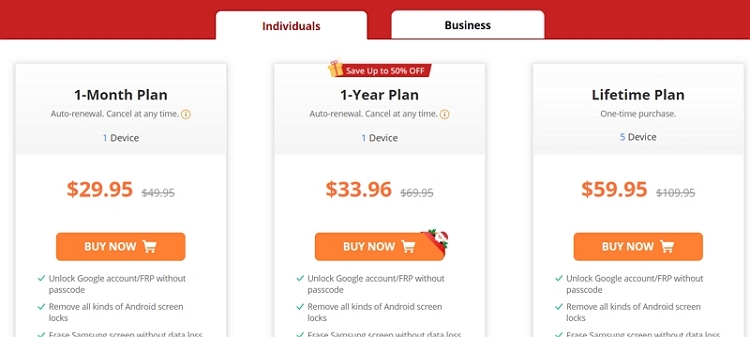 A Cheaper FRP Unlocking Alternative: Unlockit Android
A typical user might find iMyFone LockWiper Android a tad pricey. You might ponder whether a better option with a cheaper charge exists.
This section will introduce you to the most recommended LockWiper Android replacement tool - Unlockit Android.
To prove that Unlockit for Android is the better option for you, here are the features of the app:
Bypass the FRP lock without password using the latest technology.
It supports a wide range of Android versions. Unlockit can support all Android OS: 6, 7, 8, 9, 10, 11, and 12 for Google FRP lock bypassing.
It provides excellent customer service. Foneazy provides 24/7 customer service to all users for troubleshooting issues.
Users also receive regular software updates for free.
Unlockit for Android offers many pricing options suitable for personal use: $29.95 for 1-month, $39.95 for 3-month, $59.95 for lifetime, which supports 5 devices per license and saves you a lot of money.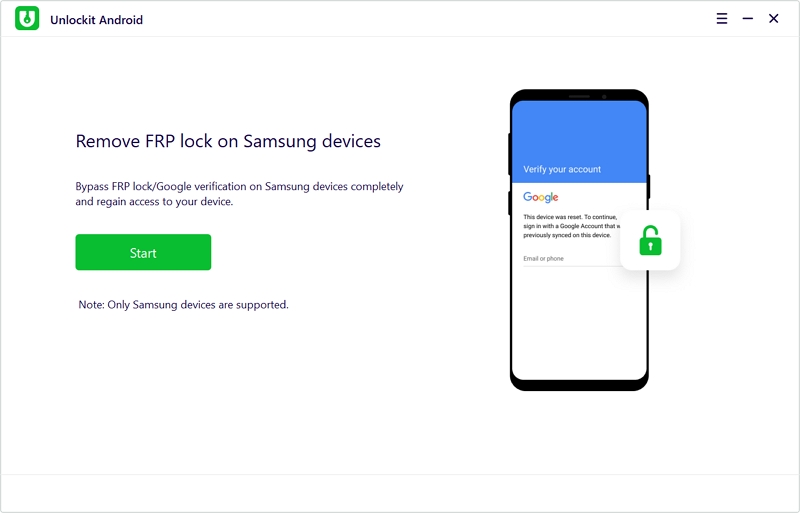 Wrap Up
We have covered a better solution for bypassing FRP lock in Android devices and it's called Unlockit Android.
It is cost-efficient and has more functionality than the prior FRP bypass programs you may have been introduced to.
However, It is up to you to decide which software to use. We hope this article will enable you to resolve your FRP issues quickly.
Please feel free to comment below with any other questions or concerns regarding an FRP-locked phone.