Many Pokémon GO gamers have complained about problems with the fake GPS not working. The game is inaccessible to those who are having issues because it requires GPS data to operate.
Without GPS, it is unable to spin PokéStops, capture Pokémon, or take part in Battle Raids. Although, there are many ways to fix this issue, so it shouldn't be as concerning.
This error can be caused by a number of issues that interfere with the GPS signal. Anything from a broken item to your surroundings could be the cause of this.
GPS satellites occasionally are unable to determine your location, especially when you are in covered areas.
One of the best ways to remedy this is to locate an open area and wave the device around there for a while to help the GPS be recognized once more.
This article will guide you through 7 potential fixes for the "fake GPS not working on Pokémon GO" issue.
Restart Pokémon GO on Your Phone
One of the simplest ways to fix most mobile device issues is by restarting your application.
Restarting generally fixes bugs, which can help in resetting your GPS. See if the problem can be fixed after restarting your app.
Restart Your Phone
Apart from restarting the app itself, restarting your device has proven effective in fixing a number of technical problems.
As we previously said, GPS or location problems frequently prevent Pokémon GO from locating a place.
On your smartphone, briefly press the power or lock key. When you choose Restart from the menu that appears, the device will restart.
After restarting, turn GPS back on.
Try playing Pokémon GO again to check if the "failed to detect location" error still appears.
Turn on Location Services
Pokémon GO is a game that uses location-based services and requires you to travel to different places, but for it to work properly, Location Services should be turned on.
Cases when this setting isn't turned on sometimes happens when our smartphones are on energy-saving mode, when we disable location services, or when it turns off automatically.
There are a number of causes for this, but the main concern is figuring out whether or not your location services are turned on. To check this out, here is what you should do:
Steps for iPhone:
Go to Settings, then Privacy.
Under Privacy, you can find Location Services.
Tap the On/Off switch next to it.
Open Pokémon GO to check if there are still errors.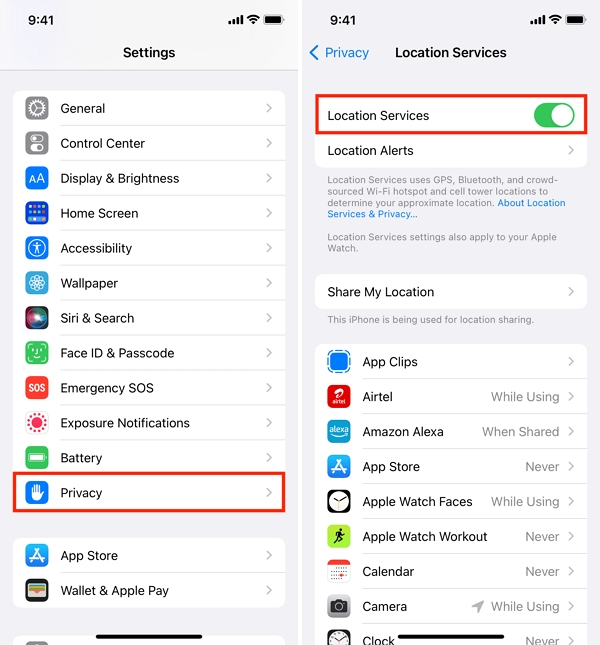 Steps for Android:
Go to Settings and select Location.
Choose High Accuracy from the Mode menu to set GPS to its highest location accuracy mode.
Now, open Pokémon GO again to see if the problem with the location detection has been fixed or not.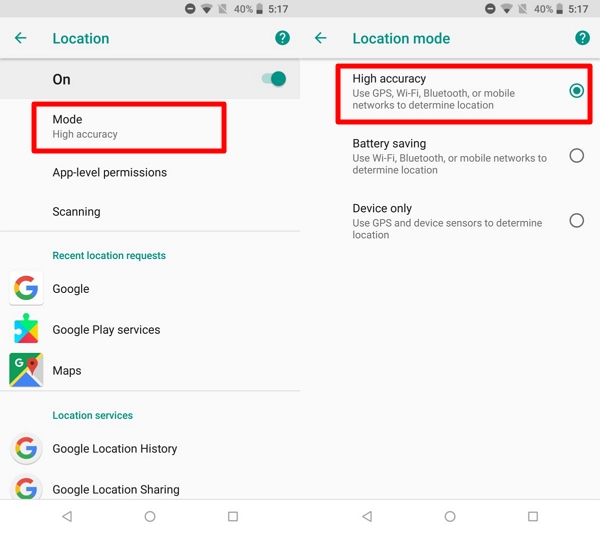 Allow the Pokémon GO App to Access the Location
This is how to check if Pokémon GO's location permissions are set to "always allow access to your location" even when the app is closed:
Steps for iPhone:
In the iOS Setting, scroll down and look for Pokémon GO.
After that, make sure to turn the location permissions to Always.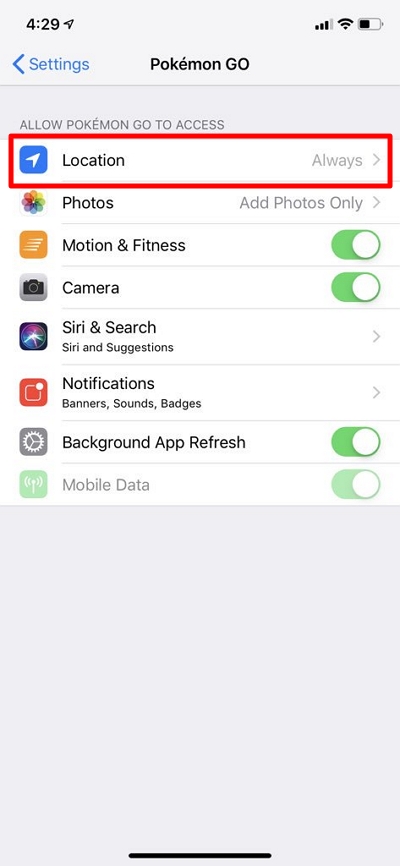 Steps for Android:
Access the Pokémon GO App permissions through Settings.
Go to Apps & Notifications and look for Pokémon GO.
After that, find Permissions and turn on Location.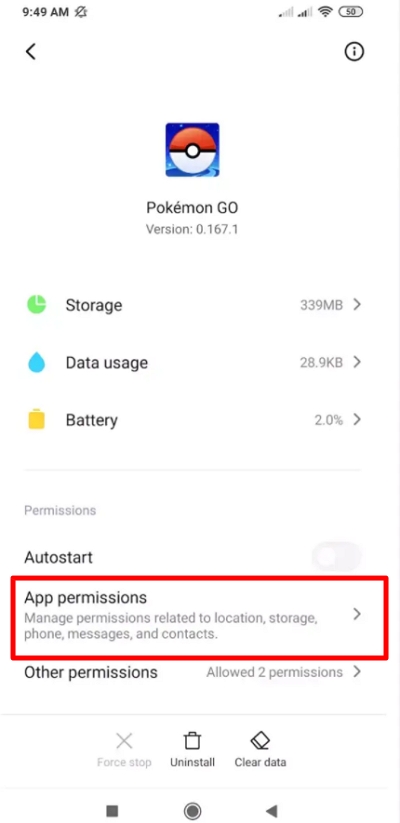 It's important to keep in mind that some phones may require a slightly different process when granting location access in the settings menu.
Reset Location Settings on Device
Another method to try is to reset your device location. To do that, follow the steps below.
For iPhone:
Go to iPhone's Settings and tap the General menu.
At the bottom of the menu, select Reset.
Then choose Reset Location & Privacy.
The device will ask for your passcode, and once validated, a confirmation message will appear. Tap to agree.
Lastly, click Reset Settings.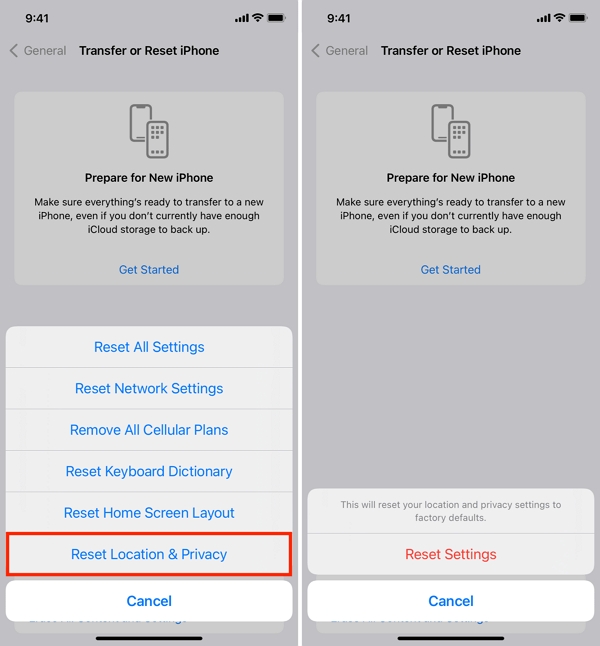 The apps you want to allow to collect your location data will need to have location services enabled again once you reset these settings.
You can Turn Off Location Services on an iPhone for specific apps if you don't want to reset all of your location and privacy settings.
For Android:
Go to Settings and then select Reset Options.
Then scroll down and tap the Reset Settings option.
The error should disappear after.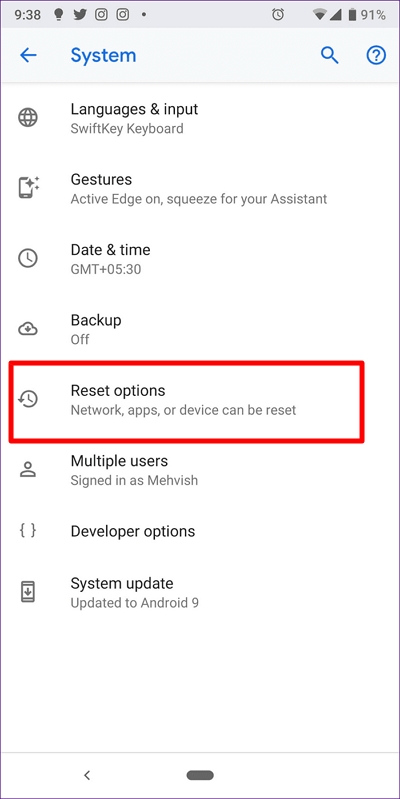 Update Pokémon GO to Latest Version
The most recent app version is the one that performs Pokémon GO at its peak. Upgrade the app if you're having problems with an earlier version and check to see if that fixes the issue.
Here's how to do it:
Open App Store or Google Play Store.
Look for the Pokémon GO app and click on the Update.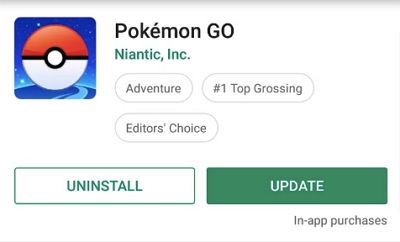 Try Other Location Spoofing Apps to Fake GPS
If the GPS spoofing app you are using is still not working, you can consider an alternative such the 2 tools we list below:
MockGo iOS GPS Spoofer (iOS 17 Compatible)
With the help of the location-spoofing program MockGo, you can fake your GPS for Pokémon GO on iPhone with just 1 click.
It allows you to teleport the GPS, fake GPS movement, apply a joystick, and control multiple devices at the same time, etc.
Furthermore, it works with all iPhone models and iOS versions, including the latest iPhone 15 and iOS 17.
Follow these steps to use MockGo to fake GPS for Pokémon GO:
Download and launch MockGo on your computer/Mac.
Connect your device via USB and click on the Start button.
Find a location of your choosing on the map. Once you've selected a place, a pop-up with information about that area will appear. Click on Move Here.
Your GPS location will be quickly updated after you click Move Here and you'll see that your GPS location on Pokémon GO has been updated to this new location!
Fake GPS Location (Most Recommended for Android)
Despite not having appupdates in a while, the program still efficiently changes your Pokémon GO location.
With a 4.6/5 rating on the Google Play Store, this is possibly the best Pokemon GPS spoofing app currently available for Android, and it is completely free.
Here's how to use it:
Install and launch the Fake GPS Location app.
Then scroll down to the choose a starting option section. Select Set Location from the menu.
Then press Click here to open the map to access the map.
Tap to get started. You'll then see a dialog box that says Draw Permission Required, urging you to change the system's settings. Click to access the Settings menu.
Toggle on Allow sketching over other programs, then go back.
Next, set up a fake location. It will ask you for a Build Number. To find it go to Settings and click About.
After that, go back to Settings and look for Developer Options, then Mock Location App.
Select the Fake GPS Location and click Start.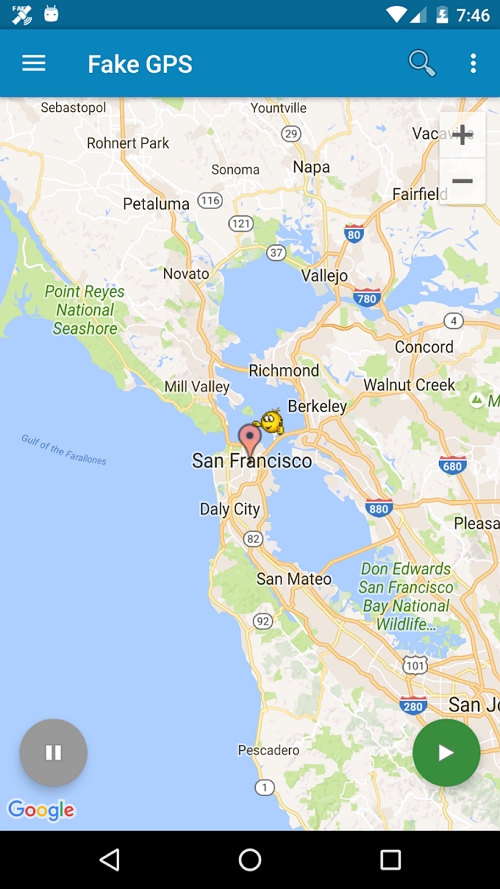 You can check to see if your position has been updated by using Google Maps or a similar app. It may take a few seconds for your new location to appear on other people's devices.
To Conclude
The fake GPS not working on Pokémon GO error can be an annoying occurrence. Without GPS, you essentially play the game as a spectator.
You are unable to perform the most basic activity which is catching a Pokémon, as well as events like Gym Battles and Spin PokéStops. This is why we offer you 7 methods to try and troubleshoot.
We hope that this article has been helpful and has assisted you in addressing the Pokémon GO location problem. Feel free to leave us some comments, inquiries, or clarifications down below.