Pokémon GO took the world by storm when it was released in 2016. It was an instantaneous international hit and millions of players have been hooked ever since. However, because of its game mechanics, some players fill limited in their gameplay.
That's why one popular trick many players have used to circumvent the game mechanics is the GPS spoofing, which allows them to move their avatars to different locations without physically traveling there.
However, as the game has evolved and updates have been implemented, the question arises: can you still use Pokémon GO GPS Spoofing for iOS 17?
In this article, we'll talk about how to spoof location in Pokémon GO for iOS 17. Let's dive in.
Is It Possible to Spoof Pokémon GO's Location on iOS 17?
With most of the game's mechanics still relying on distance and active movement, players are still looking for more ways to advance in the game while staying in their homes. One of those ways is to change their virtual location through an external software.
Meanwhile, Apple's iOS 17 update was released to the general public on September 19, 2023. Some iPhone users who have updated to iOS 17 may be wondering if it is still possible to spoof location in Pokemon Go on iOS 17.
The short answer to this question is YES! Even for the latest iOS 17, you can still be able to change the GPS coordinates of iPhone devices and trick the Pokémon GO.
In this way, you can catch Pokemon without ever leaving your house.
How to Spoof Pokémon GO for Devices Running iOS 17
When it comes to location spoofing in the Pokémon GO app, MockGo iOS GPS changer is one of the best tools to use. It is also one of first tools that is compatible with the latest iOS 17 and iPhone 15 devices.
It is easy-to-use and helps you change the GPS location of iPhone devices while sitting comfortably in your home. Here are some of its top features: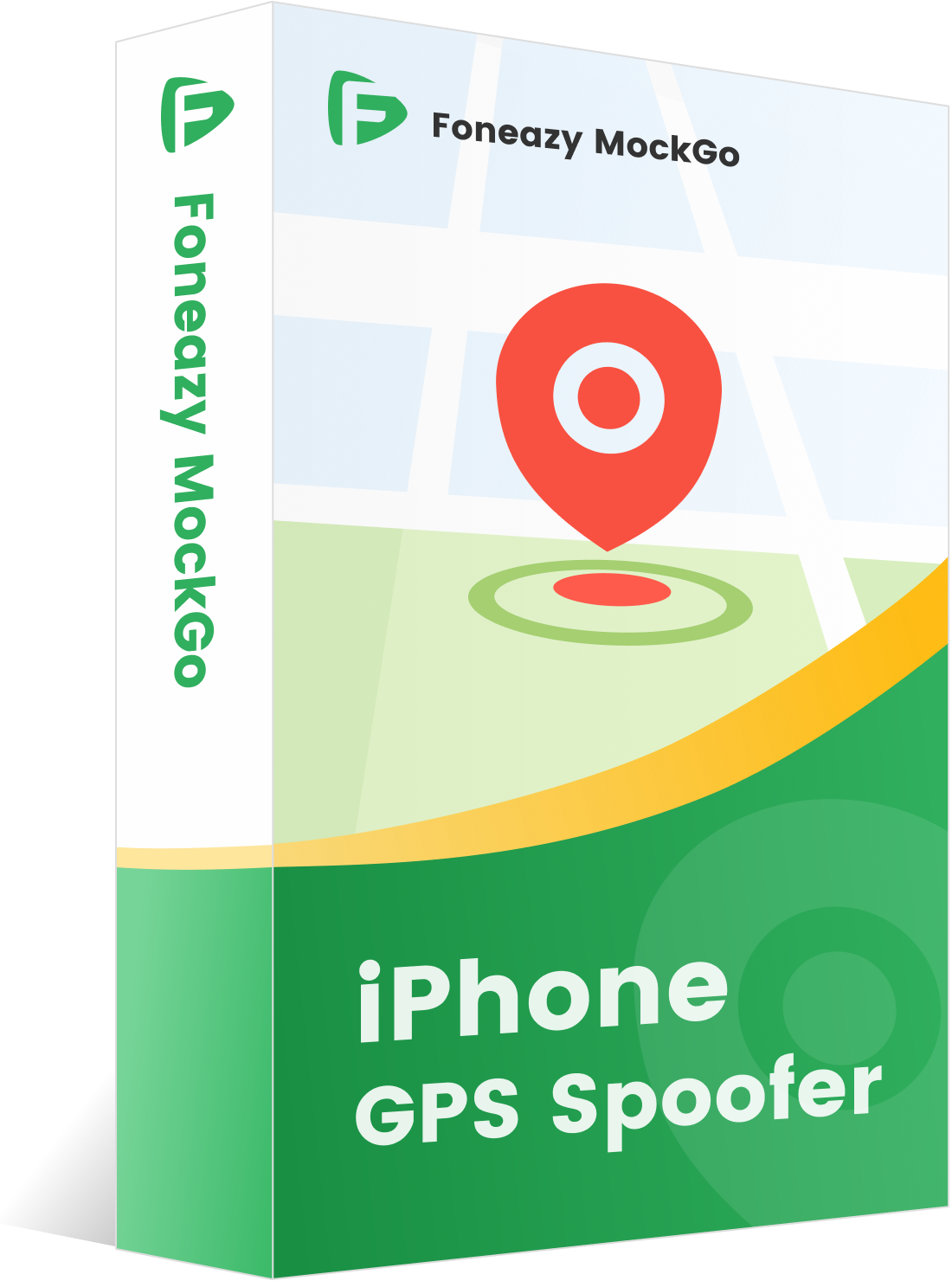 Change your GPS location of your iPhone in one click
Simulate natural movement and customize routes
Change locations on 5 devices at the same time
Works well with location-based apps such as Pokémon GO and Life360
It does not steal your phone's data and maintains privacy
Favorite list, historical records, joystick, Wi-Fi connection, and more features
Teleport the GPS for iOS 17
Here's how to use it to teleport the GPS:
Step 1. Download MockGo onto your computer
Step 1. First, download and install the software to your computer.
Step 2. Connect your device
After installing, connect your iPhone to your computer.
Step 3. Enter your Mac password
Enter your Mac password in the pop-up window to proceed and enable Developer Mode on your device.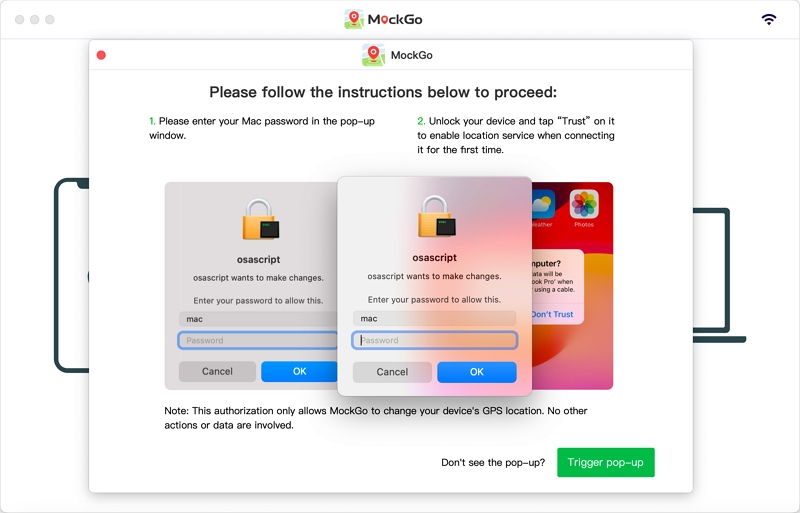 Step 4. Change the location
Then you'll be taken to a map screen. Click on Teleport mode on the upper-right corner of the screen.
Now, enter the address of the place where you want to go on the search bar and click Go.
Finally, click on Move Here to teleport you there in-game.
An important reminder is that you should teleport the GPS with Pokémon GO closed. You should also avoid teleporting too much or quickly. Suspicious activities like that will likely get you banned from the game.
Fake movement for iOS 17
If you want to learn how to fake movement using MockGo for devices running iOS 17, follow this guide:
Step 1. Choose the 'One-stop mode' in the app.
Step 2. Set the starting and destination points of your route on the map. Then click 'Move Here.'
Step 3. Now, set the number of trips and speed you wish to move with. You can also enable the realistic mode from the control panel speed. Click the 'Start' button to start moving immediately.
That's all there is to it. Since the tool's interface is so easy to use, you won't have any issues getting around to using it.
Conclusion
Recently, Niantic has been adjusting the game to make things a bit more balanced for both indoor and outdoor players. Regardless, outdoor players still have a slight advantage since they are rewarded for their efforts.
If you really want to move long distances in the game while you stay at home with your iOS 17 devices, you can do so by using external software such as MockGo to change your location in the game.
If you have any questions or comments about the article, please feel free to comment down below.