There must be a handful of dozens of location spoof apps and tools available to any user who looks for them. But how do you know which one is good and which one isn't? Perhaps you've heard of Mobitrix MagicGo, but is it really as amazing as everyone claims to be? In this guide, we will:
Learn about Mobitrix MagicGo
Review its feature and see if it's worth it
Find possible location spoofing app alternative
So, without further ado, let's start reviewing!
What is Mobitrix MagicGo?
Mobitrix MagicGo is a location spoofing app that helps you pause, spoof, and alter your location as needed. Unlike VPNs, this tool does not accidentally leak your geolocation to any app or server whilst you are location spoofing. It is completely reliable and authentic and can be used for multiple reasons. Some reasons you'd want to use it include:
To access geo-restricted content on websites like Netflix
To travel to different locations in AR GPS-based games like Pokemon GO
To pause your location on live location sharing on iPhone
To pretend to make daily routes as per usual when you're actually not
All of this, and it doesn't even require you to jailbreak your device. What more could you need?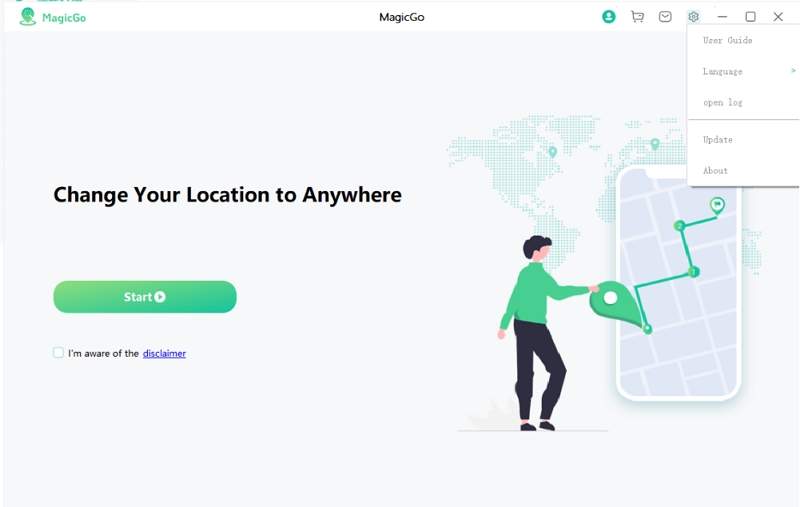 Features of Mobitrix MagicGo
When an app provides so much utility, you know that its features would be impressive as well. Here are some of the things Mobitrix MagicGo is used for:
You can change locations as many times as you want
It does not cause any privacy concerns
Hides your real location from apps and people
Easy and very straightforward to use
Works with the latest iOS devices
Customizable movements with variable speeds
Saves your location history and lets you pin locations
Easily navigates the map by zooming in and out
With so many features, you can use this tool for a lot of things. Whether you are moving to a new city and want a head start on the online dating scene, or you just want to collect Pokemon from all the regions, MagicGo is the solution for you.
How to Use Mobitrix MagicGo
As convenient as the tool sounds, its installation and setup are just as easy. Here's what you need to use the Mobitrix MagicGo tool:
Download and install the Monitric MagicGo program onto your computer.
Launch your program and connect the iPhone to your computer via a lightning cable. Make sure the connection is secure because you'd have to restart it if it's lost.
Now click on the Start option on the interface on your computer.
A map will pop up on the screen, and you need to pick the new location that you wish to change your GPS settings to.
Once you have picked the location, click on the 'Move' button.
Open your iPhone and use any GPS-enabled app to see what location is it working on. If everything is according to your new location, then the procedure was a success. If not, you might have to try again.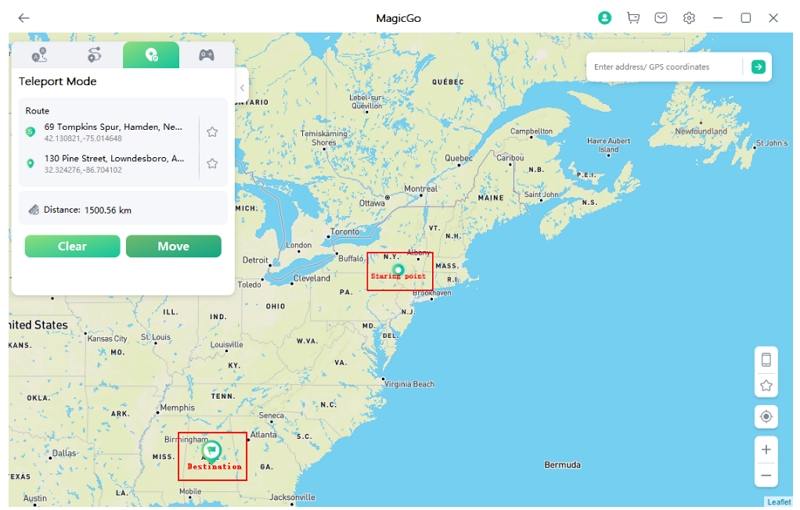 Is MagicGo Worth Buying?
Mobitrix MagicGo offers a range of impressive features for location spoofing. It enables effortless location spoofing for usage in location-based games and applications.
Although these features are effective, it's important to be cautious since there's a risk of detection and subsequent account suspension when using Mobitrix MagicGo.
While Mobitrix MagicGo incorporates advanced measures like variable speed and cooldown timers to reduce this risk, it can't guarantee complete protection from being detected.
Excessive location spoofing via Mobitrix MagicGo, particularly in apps like Pokemon GO, makes it easier for you to get noticed for breaking the rules, potentially leading to an account ban.
Additionally, Mobitrix MagicGo is available for purchase monthly, quarterly, or yearly without an option for a lifetime subscription. Therefore, you should explore more reliable and suitable alternatives.
Pros
Here are some of the upsides of using this tool:
Doesn't require any technical experience
Intuitive UI design makes it easy to use
Has no restrictions on which locations a user can choose
Compatible with many apps, websites, and services
Perfect for GPS-enabled AR and regular games
Lets you make custom speed settings for movements
Cons
Although it has its merits, the issues with the app aren't something that you can look past. Here's a list of the cons:
There is no lifetime pricing plan
It doesn't work with Android devices
It is more expensive to download for Mac than for Windows
Has changes of being detected
Tends to glitch every now and then
Best Alternative to MagicGo: MockGo
Since Mobitrix MagicGo has certain issues, it's essential to find an alternative that makes up for it. That's where MockGo comes in. This location spoofing app is completely safe and guarantees that it won't be detected by any GPS-enabled apps.
Not only is it great for location spoofing, but it also works well with movement tools that require a joystick for control. Here's what sets it apart from the rest:
Includes movement modes like two-spot, multiple-spot, and teleport.
Spoof on any GPS-based app or program for as many times as you want.
Customize movement speeds to make fake walking or travel more authentic.
Use GPX files for better custom movement.
Doesn't let any other app get access to your actual GPS-based location.
Compatible with all common iPhone devices running from iOS 9 to iOS 17.
If you're ready to try it out, here's what you need to do:
Step 1. Download MockGo onto your computer and connect your device to the computer using a cable and then click on Start.
Step 2. You will see a map where you can put the location you wish to spoof or teleport to.
If you want to show your location traveling around a specific path or route, click the two-spot or multi-spot option and set your travel speed.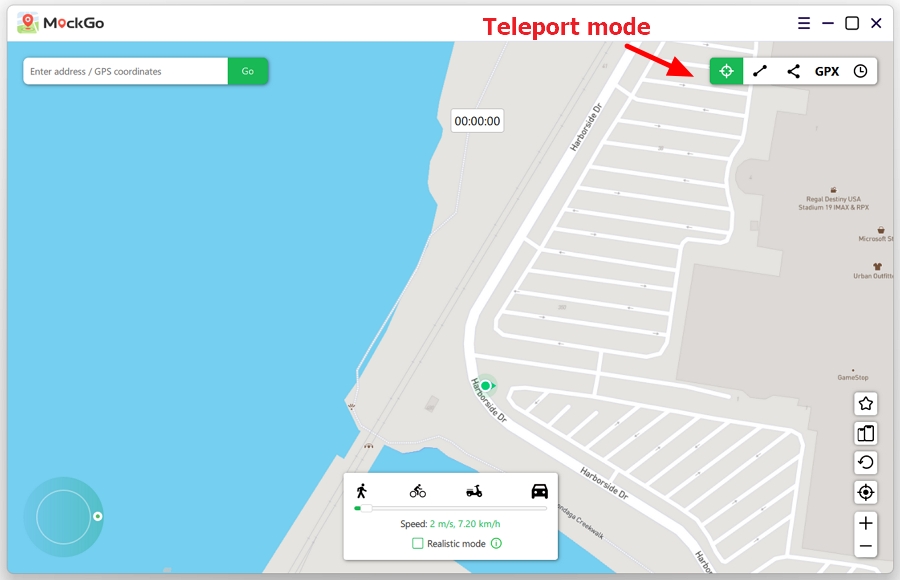 Step 3. Search for an address or coordinates you want to fake. Then MockGo will show the location on the map.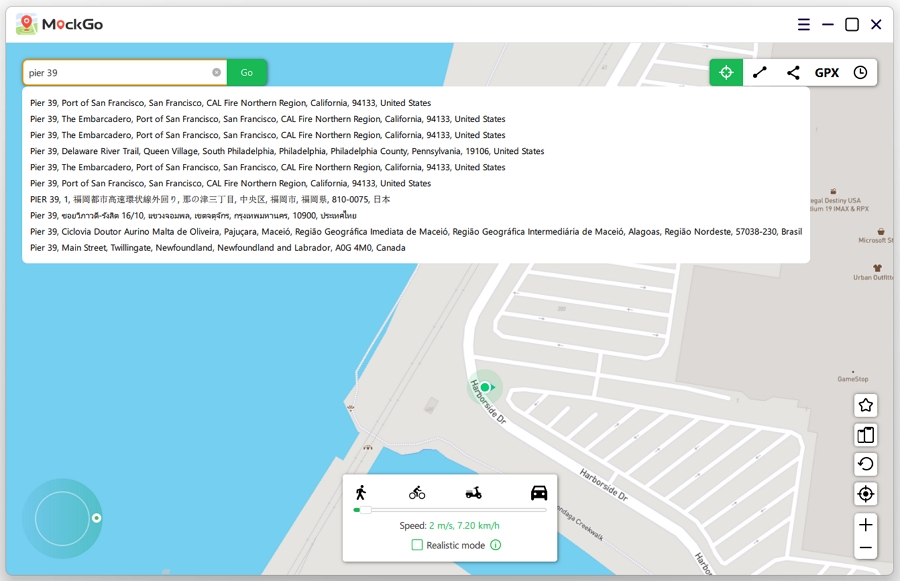 Step 4. Click the Move Here button to change the GPS of your iPhone to the place.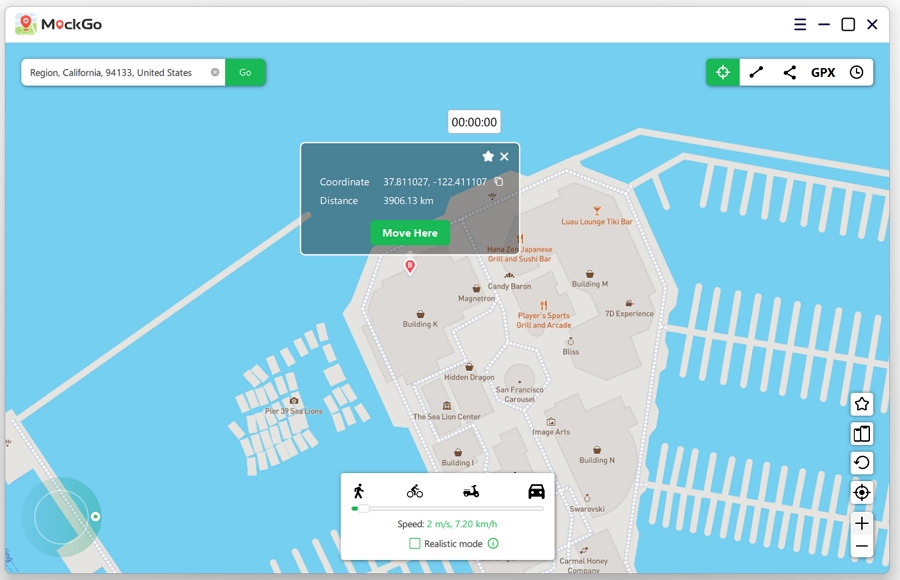 Now open the Map app on your device to check your new location! It's as simple as that. Just a few clicks, and your location is spoofed and secure from everyone's prying eyes.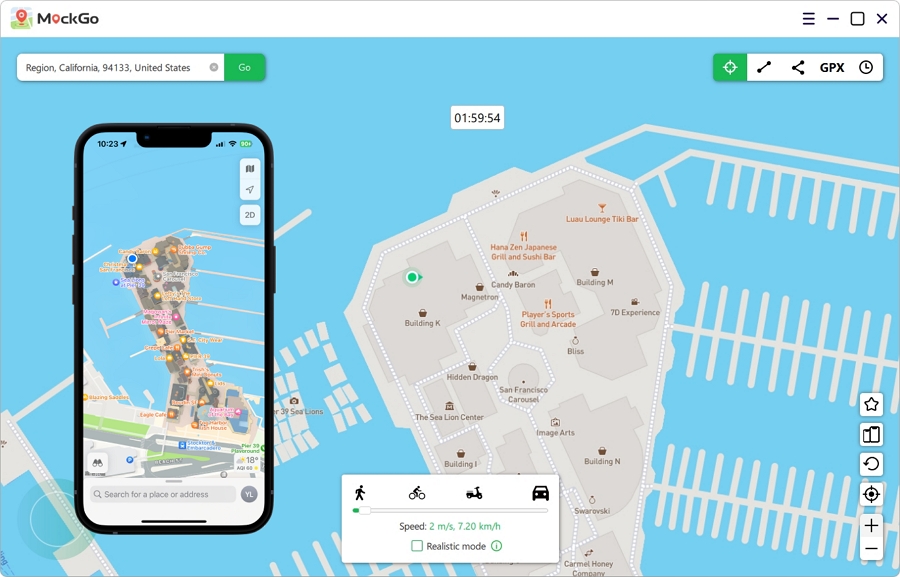 To Conclude
That's all there was to our Mobitrix MagicGo review. Although the tool didn't live up to its hype, we discovered a new one that definitely will. When spoofing your location, especially on an iPhone, it's best to use a professional tool that doesn't risk malfunctioning or giving away what you're doing.
This can have some severe consequences; you can even get banned from your favorite AR GPS-enabled games. So, have faith in the MockGo and spoof your location to wherever your heart desires.