While Activation Lock is meant to protect the data on your iPad from unauthorized access, it can also keep you locked out of your own device.
This can happen if you forget the Apple ID and password associated with the iPad or if you purchased a second-hand iPad that is still connected to the previous owner's iCloud account.
In this article, we will explore some of the ways you can bypass the Activation Lock screen on your iPad or iPhone without using computer. Let's look at these solutions in greater detail.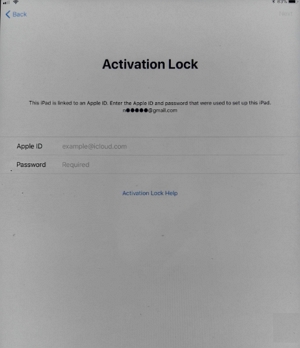 How to Bypass Activation Lock on iPad without Computer
1. Ask the Previous Owner to Disable Activation Lock Remotely
If you purchased a second-hand iPad and you can still communicate with the previous owner, they may be able to help you unlock it.
All they'd have to do is remove the iPad from their iCloud account, something they can do it remotely without using computer:
Step 1: Go to https://www.icloud.com/ and log in with their Apple ID and password.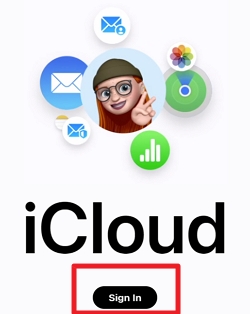 Step 2: Choose Find My from the menu.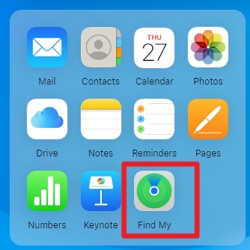 Step 3: Then click "All Devices" and select the iPad.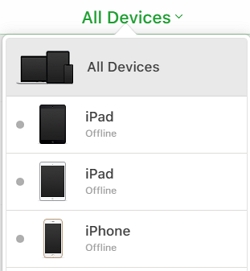 Step 4: Click "Erase iPad" to erase all settings and data on the iPad.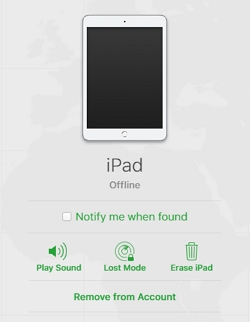 Step 5: Once this is done, rememeber to click "Remove from Account" to completely unlink the iPad from the previous owner's account.

You can easily permanently unlock and remove the iCloud activation lock if you simply ask the old owner. Here are the pros and cons of this:
Pros
You get to use its iPad fullest in their capacity.
It doesn't cost any money.
It is the most time-saving method.
Cons
Owners might not cooperate sometimes and can be rude.
They have moved cities or states and are hard to get in touch with.
When you ask for help with an activation lock, you won't be judged unless you don't have its purchase documents.
2. Ask Apple to Remove Activation Lock for Your iPad
If you can't reach out to the previous owner, you can try to contact Apple for assistance. Apple can remove Activation Lock from the iPad, as long as you can provide proof of purchase. You can seek Apple's help in one of three ways:
Visit this page on any of your mobile devices to learn how Apple recommend you to remove Activation lock.
Make an appointment at your local Apple Store and be sure to bring your proof of purchase.
Call Apple Support and explain the situation. They may remove the Activation Lock remotely, but they may request additional information before they can do that.
Apple confirms that removing Activation Lock falls under "the sphere of free services" and you, therefore, won't need Apple Care.
They however warned that there is a good chance your device will be erased during this process. Not all devices were erased, but you will have to sign a waiver before they can unlock the device, just in case.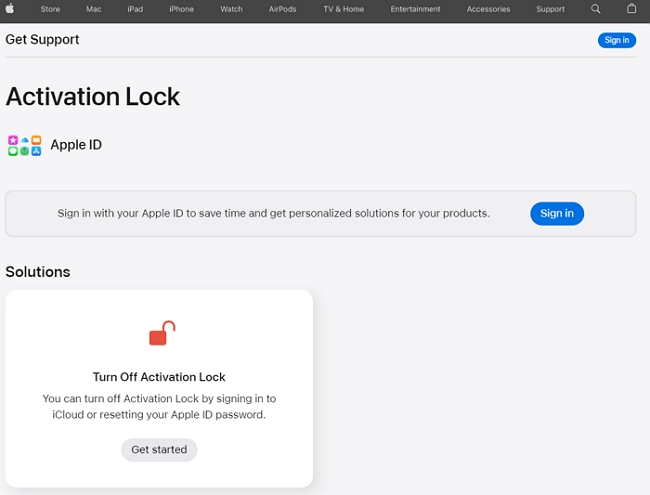 Pros:
Cons:
This method is not suitable for users who purchased a used iPad because Apple customer service does not cover iPads bought from second-hand vendors.
You need to wait a few working days for apple to unlock your device
3. Via iCloud DNS Bypass
If all of the above are not options for you, you can try the DNS bypass method . This solution doesn't always work and you may find that you have to try it several times, but it is worth a try. Use these steps to attempt the DNS Bypass method:
Step 1: Set up your device as new, but when you get to the Wi-Fi settings page, tap on the "I" icon next to the Wi-Fi network that you are connected to.
Step 2: Select "Configure DNS" and then tap on "Manual" at the top of the screen and enter one of the following servers based on your location:
North America – 104.154.51.7
Australia and Oceania – 35.189.47.23
Europe – 104.155.28.90
Asia – 104.155.220.58
South America – 35.199.88.219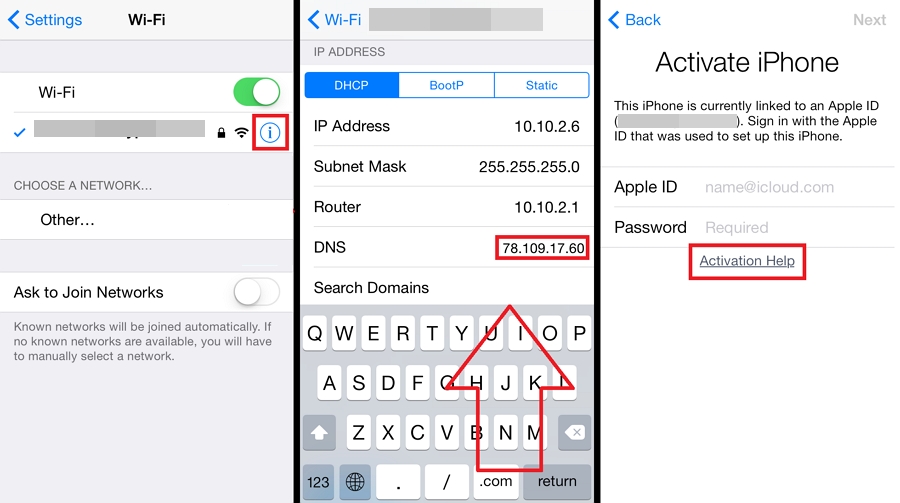 Pros:
It is completely free to use.
It is quick and easy since you don't need a third-party tool or a computer.
Cons:
However, there are a few things to note about using this method, including:
It will unlock the device, but some features such as calls will be limited.
You need Wi-Fi connectivity.
It is a temporary solution since the Activation Lock Screen may easily reappear.
It works only on devices running iOS 8 to iOS 10.
4. Online Service for iCloud Activation Lock Removal
When you don't want to use computer to bypass the activation lock on your iPad, you also have the option to turn to paid online iCloud bypass services on websites.
Simply google 'how to remove activation lock without password,' and you'll likely see a dozen pop up. These websites will ask for details about your phone, like its IMEI number, model and iOS version, etc.
However, in case people ask for your Apple ID credentials, do not go through with the service because it's most likely a scam. They will also make you pay upfront and beforehand. Now you just have to wait until you hear back from them.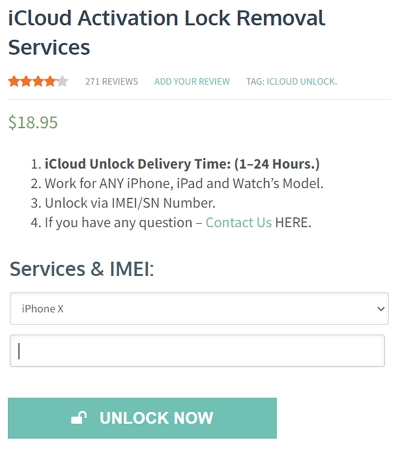 Pros:
It doesn't require to use the computer.
It doesn't require you to operate your iPad yourself.
Cons:
These service providers do not offer a free trial period.
There is no way to tell if the website is legit or not. Even if it has reviews, they could be faked or paid for.
It can take anywhere from days to weeks for them to respond. Most of the time, they say that a problem with your phone made it impossible to unlock your device and refuse to refund.
Bypass Activation Lock with Computer in 30 Minutes
If you can't prove that you are the owner of the iPad to ask apple for help, or can't contact the pevious owner to ask him or her to remotely remove from device from icloud.com, or you couldn't use icloud DNS bypass, because the system running on your device is above iOS 10, then we recommend that you use a desktop removal tool such as Unlockit iCloud remover to remove Activation Lock on your computer efficiently.
It is your best option if you want to get past the Activation Lock screen without the Apple ID and password. Unlockit is specifically designed for this purpose and is compatible with iPhone 5s through iPhone X, lots of iPad models, the iPod touch 6, and the iPod touch 7 running iOS 12-16.
Unlockit iCloud Remover could help you remove iCloud lock for the following iPad models:
iPad Air: iPad Air (2013), iPad Air 2 (2014);
iPad mini: iPad mini 2 (2013), iPad mini 3 (2014), iPad mini 4 (2015);
iPad: 5th Generation iPad (2017), 6th Generation iPad (2018), 7th Generation iPad (2019);
iPad Pro: 12.9-inch 1st Generation iPad Pro (2015), 12.9-inch 2nd Generation iPad Pro (2017), 9.7-inch iPad Pro (2016), 10.5-inch iPad Pro (2017)
Here's how you can use Unlockit to remove Activation Lock on your iPad in just 30 minutes:
Step 1: Download, install and open Unlockit on your computer and connect the iPad to the computer using a lightning cable and then click "Start".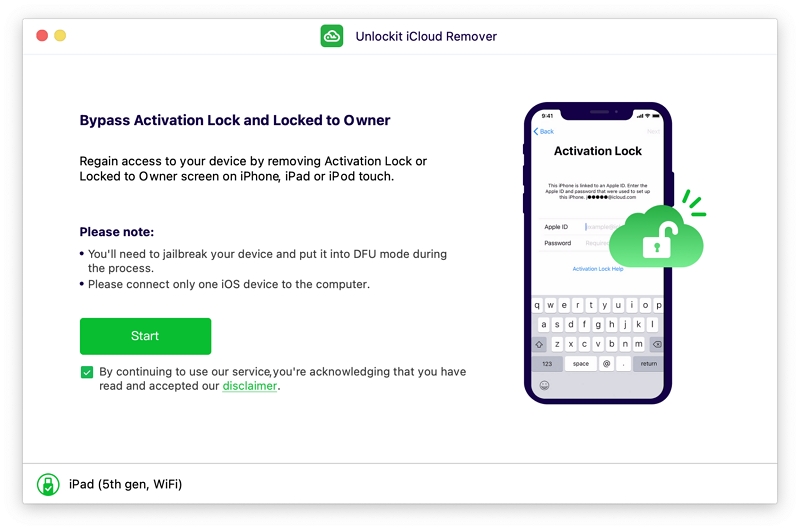 Step 2: You will need to put your iPad in DFU mode and jailbreak it before removing the iCloud lock.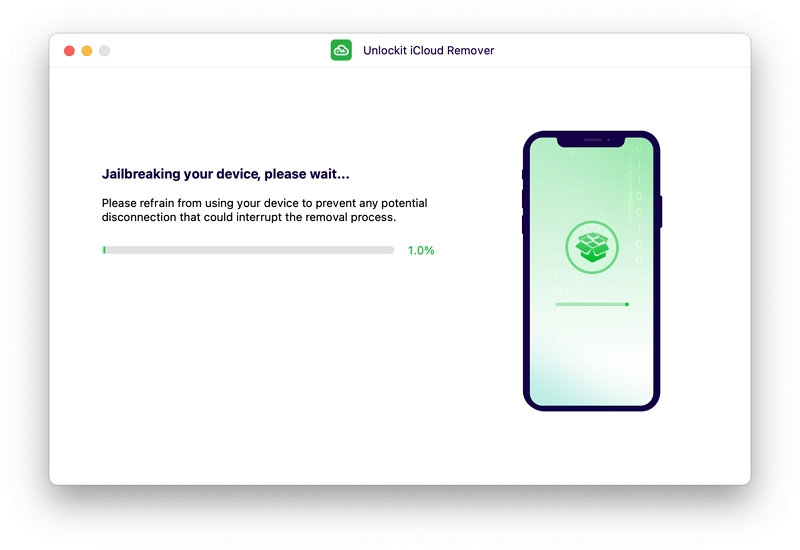 Step 3: After successfully jailbreaking the device, click on "Start to Remove" to begin unlocking the device.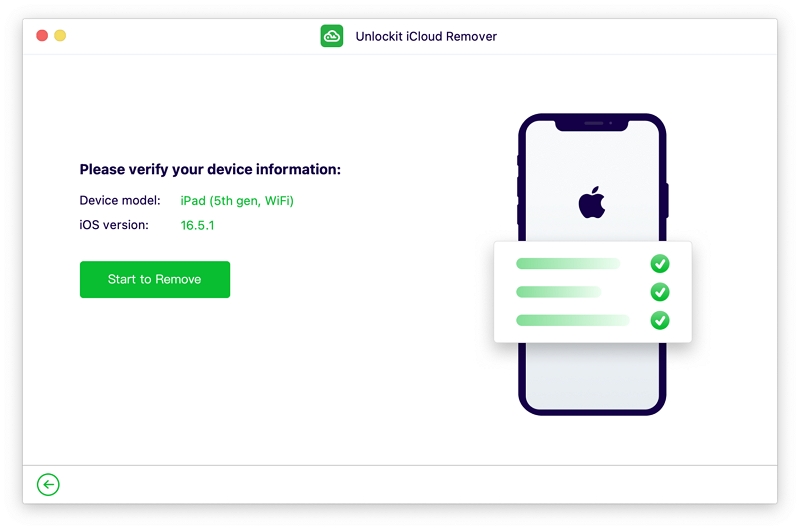 Step 4: The program will notify you when the process is complete.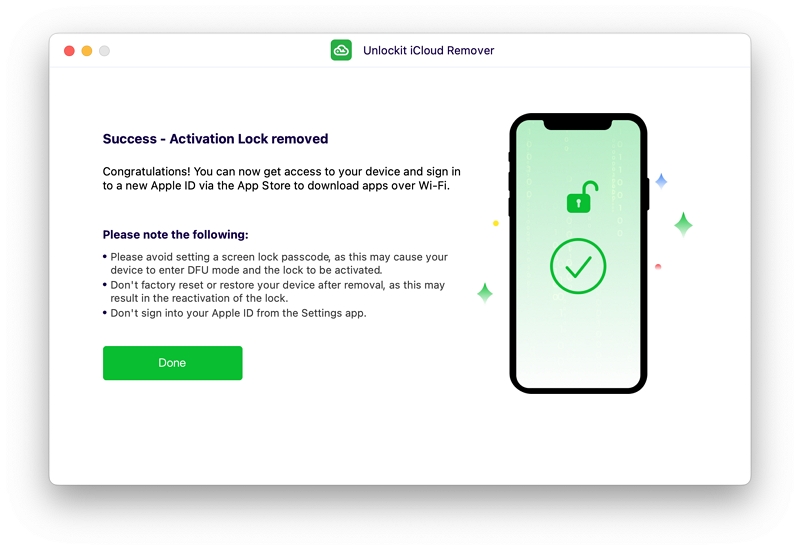 Unlockit has numerous features aimed at making the process as easy and as effective as possible. These features include the following:
It is very easy to use with a simple user interface that allows you to unlock the device in minutes.
It supports all common iPad models and versions of the iPadOS.
Once the iPad is unlocked, you will be able to access all features in the device except calls, cellular functions, and iCloud.
The old iCloud account will no longer be used to track, access, or erase the iPad remotely.
FAQs
How to bypass iPad locked to owner?
If you've bought an iPad that is locked to the owner, you need to get in touch with the previous owner and ask them to either remove the device from their iCloud or ask for the passcode so you can easily do it yourself. If they don't cooperate you can always use a professional bypass tool such as Unlockit iCloud and that's all you need.
Can you bypass the activation lock without the previous owner?
Yes, there are many ways to bypass the activation lock without the previous owner. Simply install a good location bypass tool, and you are good to go.
Is there any free iCloud Activation Lock bypass tool?
Almost all of the tools that claim to be free and bypass your activation lock are spam. They said they'd remove it for you etc., and they ran away with your device. Plus, the free ones have spyware or viruses on them, which can compromise your computer.
Wrap Up
If you find that you are stuck in the Activation lock screen on your iPad because you don't know the Apple ID, the solutions above should be able to help you bypass the iPad Activation lock without computer.
However, Unlockit presents the best solution, this is because it is easy to use, unlocks the device in minutes and doesn't require that you communicate with anyone else to unlock the device.