Are you unable to access a specific website on your iPhone? Maybe it is appropriate enough for a secure browsing experience, or it is just inaccessible to the SafeSearch feature on your iPhone.
Whatever the case may be! If you still wish to access such websites or want an unrestricted browsing experience, follow our guide.
We will also explore what SafeSearch is, how to turn it off on iPhone and other search engines.
Let's begin!
What is SafeSearch?
Some websites are automatically deemed unsuitable or inappropriate by specific parental or family control features on the internet or your devices.
For example, if you are unable to visit a particular website or play some video content online, then maybe the SafeSearch feature is enabled on your iPhone.
This feature ensures that your browsing experience remains as safe and fun as possible
How to Turn Off SafeSearch on iPhone?
Still, if you want a more unrestricted web experience, you simply head over to the Screen Time Settings menu on your iPhone to disable SafeSearch on the iPhone.
Want to know how?
Follow the steps below:
Step 1. On your iPhone, access the device Settings, and select the Screen Time feature.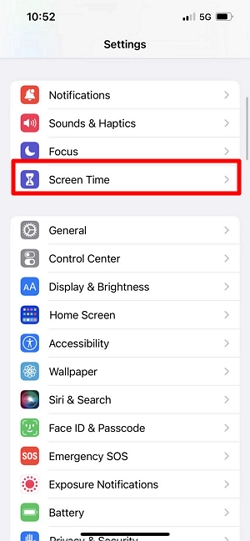 Step 2. Next, tap Content & Privacy Restrictions.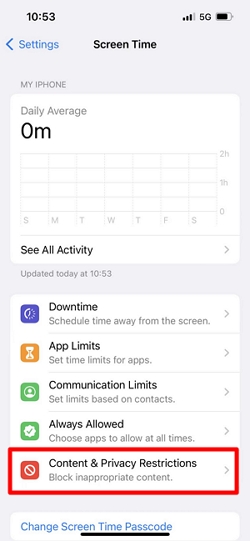 Step 3. Now, scroll down, and tap Content Restrictions.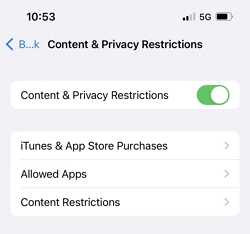 Step 4. You will be required to enter the screen time passcode to proceed. Forgot the passcode? Read this guide to learn how to bypass screen time passcode.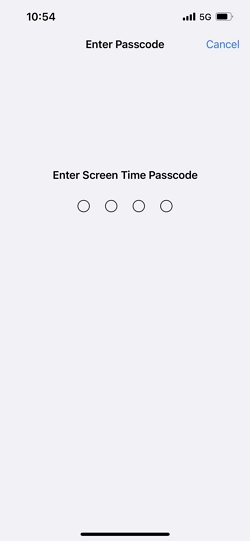 Step 5. Then select Web Content.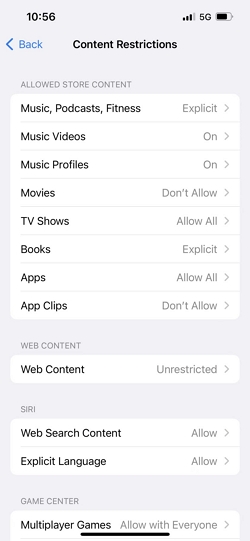 Step 6. To disable the iPhone SafeSearch, tap the Unrestricted Access option.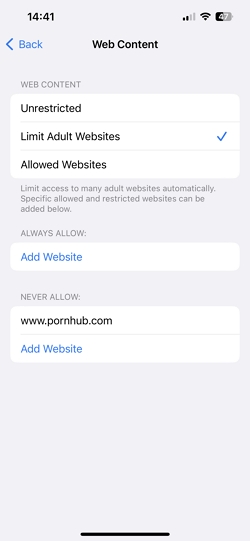 That's it!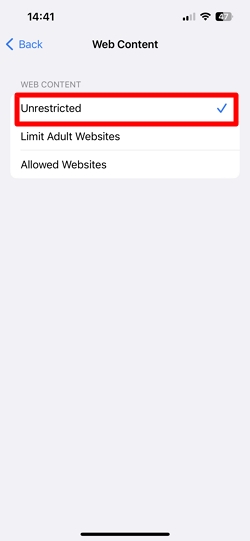 Now, open the Safari browser on the iOS device, enter the URL of the previously sanctioned website, and you'll notice you can access it!
However, what if you are trying to perform an adult-oriented web search on your preferred search engine but are unable to get the desired results on the SERP(Search Engine Result Page).
Perhaps, it is due to the SafeSearch function enabled there that is disallowing you proper access to the correct results.
Follow the next sections to understand how to turn off SafeSearch on the most popular online search engines from your iPhone.
Turn Off SafeSearch on Google Search Engine for iPhone
Google is the top search engine in the world, with billions of users visiting the website each month to get answers to their queries. As of now, Google has about 91% of the market share.
It is quite staggering!
Google's SafeSearch function blocks explicit, inappropriate, or adult-oriented content from its search results, ensuring a healthy browsing activity.
However, if you feel content with visiting such sites or performing specific searches that are considered harmful by the Google SafeSearch feature, then you can turn it off!
Here is how:
Visit the Google search engine.
Tap your menu button or your profile picture, and select the Settings button.
The Settings menu will pop up next. Click on Search Settings.
Next, go to the SafeSearch section, and uncheck the Hide explicit results.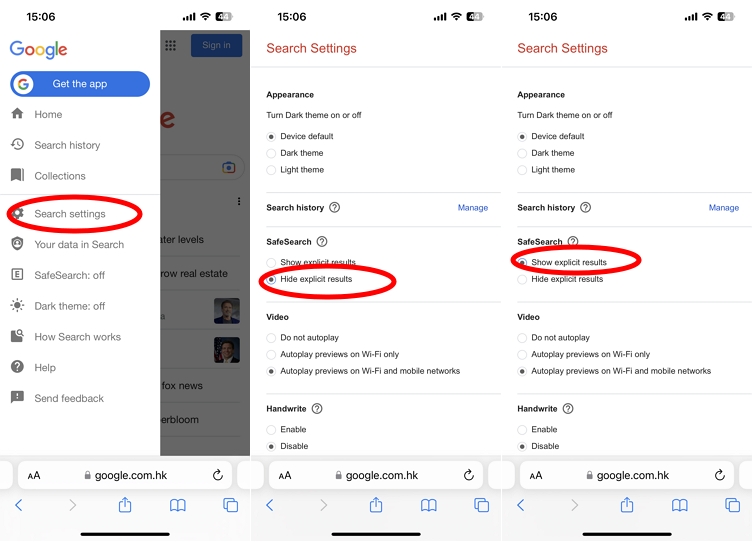 Turn Off SafeSearch on Microsoft Bing Search for iPhone
If you browse the internet using Microsoft Bing and you are still unable to access a specific URL, it may be due to the search engine's SafeSearch feature.
Follow the step-by-step guide on how to disable SafeSearch on Bing:
Step 1. Open the Bing search engine on any browser on your iPhone or any other device.
Step 2. Tap the Settings menu in the top-right corner.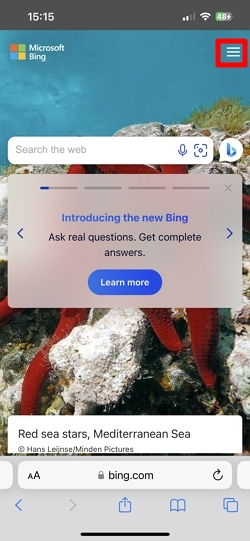 Step 3. Select SafeSearch.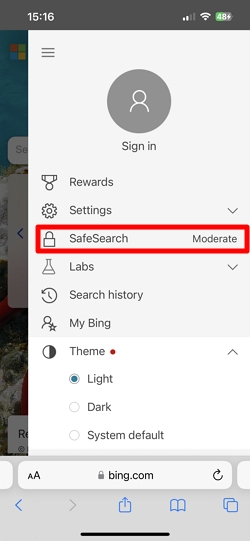 Step 4. And you will find three options: Strict, Moderate, and Off. The Strict feature offers complete restrictions on explicit content. Moderate limits adult-oriented media content, and with the Off option, you can get unrestricted access to all search results.
Step 5. So, just select Off, and tap Save.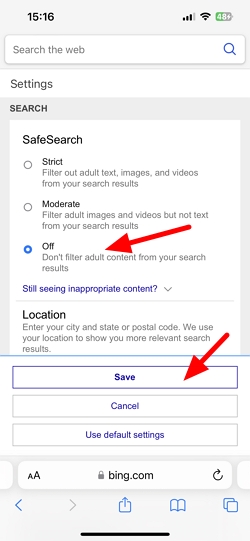 Step 6. Finally, tap Agree to confirm the action. Now, you can search explicitly on Microsoft Bing.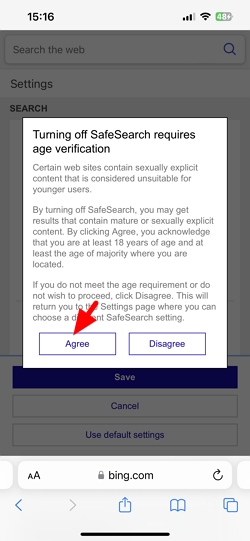 Turn Off SafeSearch on Yahoo Search Engine for iPhone
Yahoo search engine might not be popular anymore. However, many users still visit it daily to get answers to their queries.
You can disable SafeSearch on Yahoo as well for an unlimited browsing experience. Follow the steps here:
Step 1. Open the Yahoo search engine on your iPhone browser. On the bottom left, tap Settings.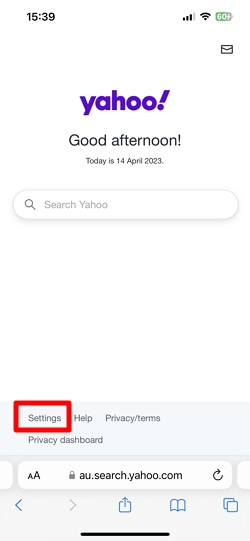 Step 2. Then head over to the SafeSearch section.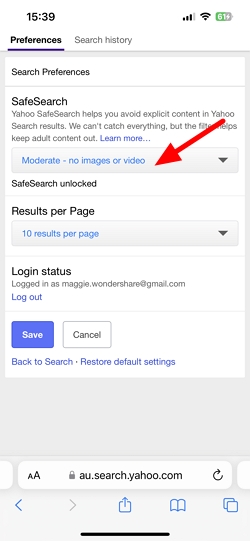 Step 3. Similar to Bing, Yahoo's SafeSearch feature also offers three options for you to select: Strict, Moderate, and Off.
Step 4. Choose Off, and then tap Save.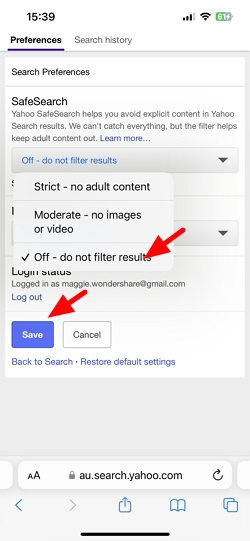 Step 5. Finally, select I Accept to confirm the changes.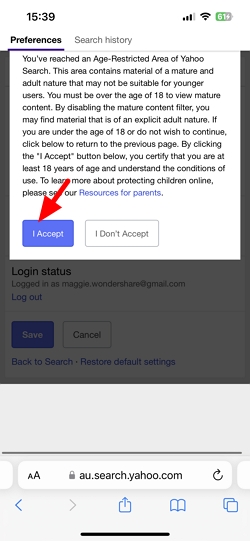 Why can't I Access Some Web Content Even Though the SafeSearch is Disabled?
Such content might be restricted by your ISP or the government's regulatory authority. You can use a VPN to bypass the geo-restriction to access such websites on your iPhone.
Or you may use a company supervised device and the adminstrator has limited your web activity.
FAQs
Check out these FAQs for more insight into the SafeSearch feature!
Why do people want to turn off safesearch?
People disable the SafeSearch option to gain unrestricted access to specific adult-themed websites and content. Moreover, once SafeSearch is turned off, you may find accurate results related to your searches on the SERP.
Besides, SafeSearch might not be accurate, as it could block a website that isn't explicit or inappropriate at all. To avoid such types of false positives, people turn off SafeSearch.
This is a handy feature, especially for kids who intend to use their iPhones or computer to browse the internet. As a parent, you may want to ensure they remain far away from such content.
Can I turn off safesearch for all apps on my iPhone?
Yes!
You can switch off SafeSearch on specific search engines one by one. But there isn't a switch to let you turn off safesearch for apps once and for all.
To Conclude
We hope you fully understand how to turn off SafeSearch on iPhone and all the well-known search engines.
Though most of the time, SafeSearch will block explicit content, there may be false positives preventing you from getting accurate results.
For this reason, turning off this feature is the best solution!