It will be uncomfortable sometimes if your iPhone is intalled with a Miradore configuration profile or stuck on remote management screen.
In this situation, you cannot use your device normally since device management has limited some functionalities on your device.
That's why this article came about. Here, we explain what Miradore configuration profile is and how to remove it from iPhone.
What is Miradore Configuration Profile on iPhone?
Miradore is a provider of Mobile Device Management service that companies can use to have remote management overall their mobile and desktop devices.
Through this, they are able to easily manage, monitor, and configure their workers' devices from afar.
Not only are MDM configuration profiles used for monitoring purposes, but they also have better data collection and protection features.
Miradore MDM service prevents external invaders from accessing sensitive data that are stored in your worker's devices, ensuring that data remains classified and within the company.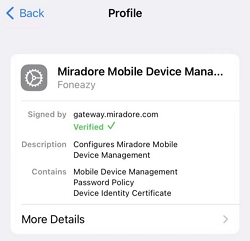 What Can Miradore Track?
Miradore MDM profile mainly collects data from the device's inventory, including information on the remaining memory storage, SIM card, security network, and installed applications.
The following are the in-built data of an mobile device that Miradore will or won't track:
Camera
Miradore does not use the camera's device to take pictures and/or videos. It only gathers information about the camera's specs, like its focal length, sensor size, zoom type, and megapixels.
Contacts
Permission from contacts is needed for the sole purpose of adding contact information to the mobile list.
No data is being stored or saved on Miradore's data book. It does not use the list to read any contacts from the managed devices.
File storage and photos
Miradore requires authorization from the file storage to grant the IT team permission to upload proper documents on the managed devices and to write a log file that is useful for troubleshooting.
The essential data needed for setting up the device management is stored in the file system; hence, suspending Miradore with such access will result in not being able to use the application well.
Poor performance is expected when necessary authorizations are restricted.
Location
Miradore will track the location of the device. The main purpose of accessing the location is to track down any of the lost devices.
It also collects information about its IP address or cell ID, and the configured WiFi networks. It does not use the feature outside its jurisdiction of locating the user's misplaced or stolen gadgets.
Notifications on Android 10 devices and above
The access to notifications is used by Miradore to notify the client when it has the location running in the background.
This message still appears even if the feature has been turned off. This adjustment has been established after Google's permission policy renewal with Android 10.
The administrator cannot immediately modify the device's location settings when it is being managed by Miradore.
Phone calls
Miradore needs access to the phone calls to gather data about the mobile's IMEI code and contact number.
The acquired information is only used to perform better when classifying devices and their inserted SIM cards.
It does not use the function to make phone calls or collect data from the phone logs of managed devices.
Text messages
Permission from the text messages is required to unlock the SMS enrollment data. Miradore does not, in any way, read any messages on the device.
Remove Miradore Configuration Profile Via Unlockit iPhone
If you are worried about your privacy when using mobile phone, and want to uninstall Miradore MDM from your iPhone which no longer belongs to the company, Unlockit iPhone MDM lock removal tool can help you get the job done easily.
It supports to remove Miradore configuration profile without password or IT admin's help so that you can operate your device as you want to.
Note: Before you start to bypass Miradore MDM on Unlockit iPhone, you need to ensure that your device is on the MDM Remote Management screen.
To proceed, follow these steps:
Step 1. Install Unlockit iPhone on your computer.
Step 2. After the installation, open the program and tap on Bypass MDM Lock on your iOS computer.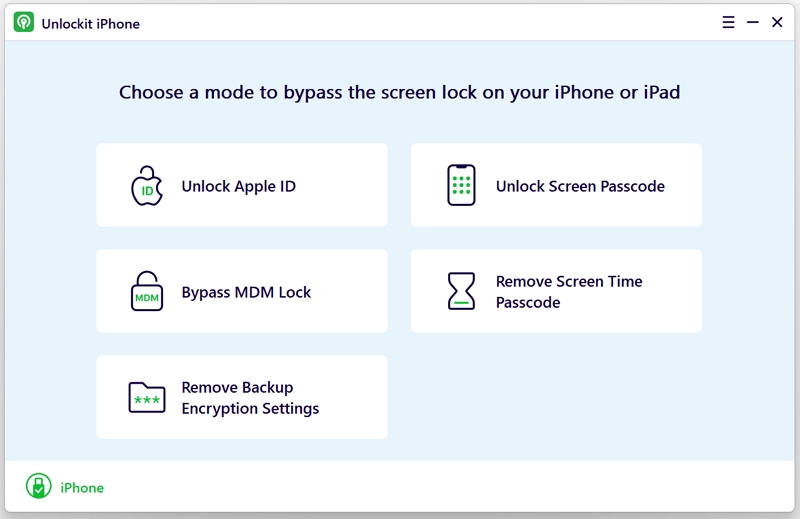 Step 3. Next, connect your phone that you want the Miradore MDM removed using the USB cable to the computer.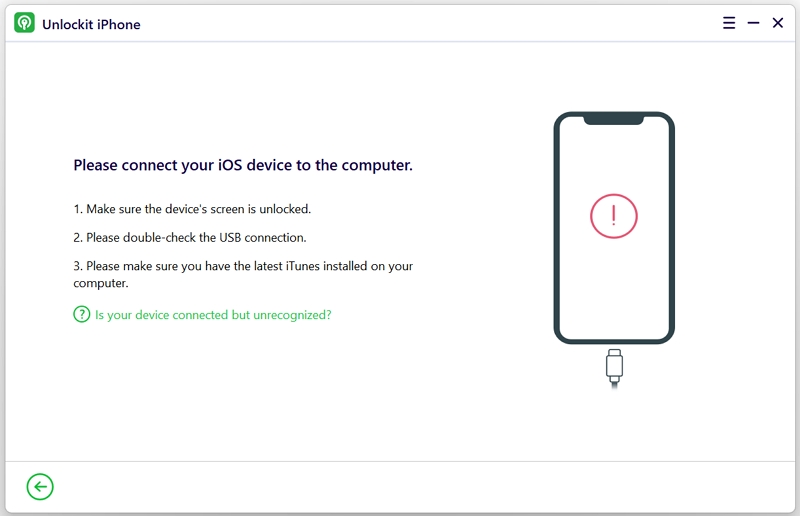 Step 4. The process will start removing Miradore once you click the Start button.
Wait until the process is done.
Using Miradore Control Panel
IT departments in companies are usually the ones who have access to the Miradore central server as they are the ones in charge of installing Miradore remote management profiles in the first place.
If you can get in touch with the IT administrator and get their assistance, you can ask them to help you remove the Miradore configuration profile through the control panel.
For most iPhone devices:
Step 1. Log in to the Miradore control center.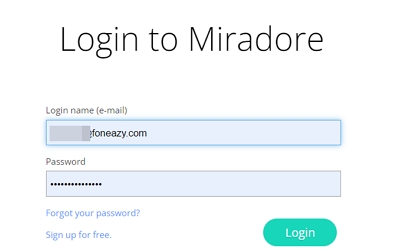 Step 2. Choose Devices from the menu.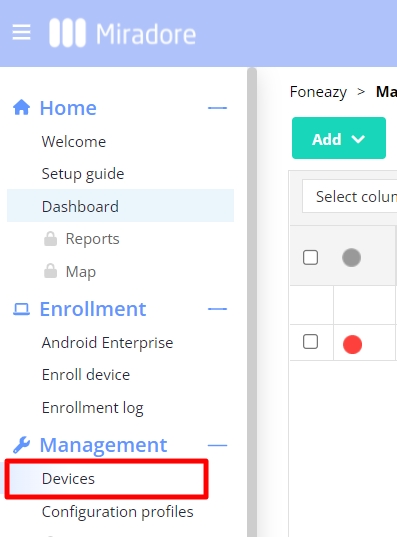 Step 3. Select the device you want to remove, and then click Unenroll device in the drop-down box of Lifecycle.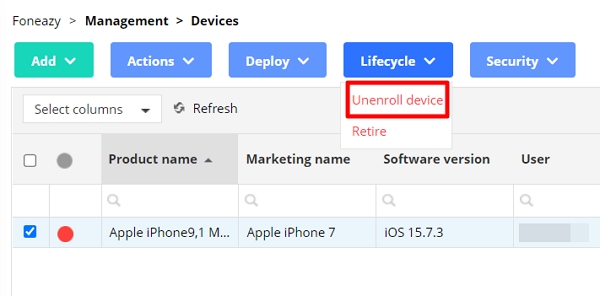 Step 4. Confirm your operation.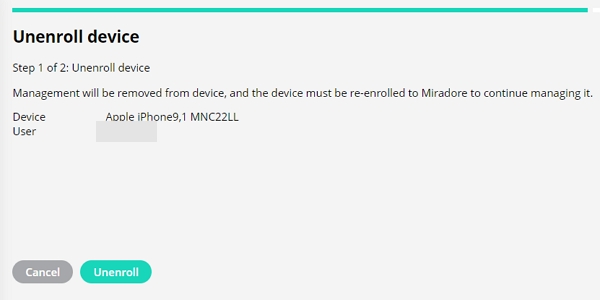 For devices enrolled and supervised using Apple Business Manager:
Follow the steps below:
Open the Miradore application and go to Enrollment > Apple DEP.
Choose from the list of recognized devices that you want the supervision mode off and click on Actions > Remove enrollment profile.
Lastly, reset your device back to its default settings.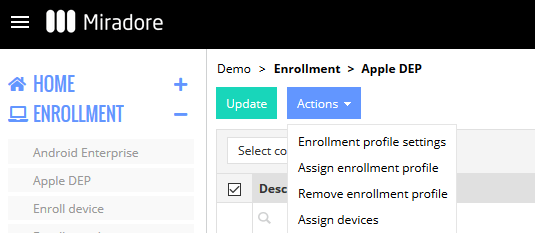 Conclusion
Using Miradore, the companies can enjoy exploring the brighter side of the internet without worrying about data breaches on their devices.
If, for any reason, you decide to not use Miradore anymore and need to remove its supervision, Unlockit iPhone is the best option for you out there.