Supervision or Supervised mode in an iPhone is a special mode that allows companies or schools to manage iOS devices that they possess.
This mode not only allows the administrators to gain more control over the devices but also assists them in monitoring the device compliance against the company's rules and regulations.
While supervision on your phones can benefit companies, some employees might feel that it's a little bit constricting.
The security reason is perfectly understandable, but if, for some reason, you want to get rid of this feature, there are different methods you can try.
In this article, we will introduce 4 effective ways to help you remove supervision from iPhone.
Let's get started now!
What is Supervision on iPhone
Company-owned devices understandably need a system to monitor everything that goes on.
iOS devices have a system called Supervision mode that accomplishes this task and directly relays everything happening within the device to the company.
The main reason for this mode is for security purposes. Suppose you lost or misplaced your device; the company can instantly deactivate the phone.
It's no secret that sensitive files relating to the company are within these devices, so this feature protects the user and the company.
Another reason why this system is present is to see whether these devices are being used for nefarious activities.
Understandably, companies don't want to get involved if their employees do something illegal.
Finally, supervision is needed for company-owned mobile phones so employees won't have excuses for missing online conference calls.
A quick check of these phones will tell companies about the state of these phones, eliminating any reasons from the employees.
You might be interested: Can MDM Track Browsing History
How Do I Know If My iPhone Is Under Supervision?
To find out if the iPhone you own is already under supervision or otherwise:
Head over to Settings > General > About.
Here, if a text message pops up stating, "This iPhone is supervised and managed by (company name)", it indicates that the device is in supervised mode.
Using MDM Removal Tool
There are several ways and techniques to remove iPhone MDM Supervision, and some of these ways are quite simple that they can be handled by yourself.
One of these methods, and as far the best one, is employing a professional MDM removal program called Unlockit iPhone.
Using advanced rules, this program allows you to remove MDM restrictions on iPhone, iPad, or iPad touch without password in a single click.
Features
Bypass MDM lock or Remote Management screen without password.
It is fully compatible with all devices and versions of iOS (iOS 17 included).
Support remove screen lock, screen time passcode, Apple ID and more.
The Steps
Here's a simple step-by-step process of using Unlockit iPhone to remove iPhone Supervision.
Step 1: Start by downloading Unlockit. And then run the app on your personal computer.
Step 2: Select "Bypass MDM Lock" mode on the main interface of the program. This will begin the process.
Step 3: Next you will be prompted to connect your iOS device to your computer via a USB cable.
Step 4: Make sure that you are on the Remote Management Lock Screen, then click "Start".
Step 5: The process will begin and Unlockit will now bypass the MDM on your Device. Once the process finishes, then you will be able to access the iOS devices successfully.
From Settings
Not to forget, there is also a manual way to remove MDM from the settings on your iPhone, as long as you know the password to remove the configuration profile.
All you have to do is:
Step 1. Go to Settings > General > VPN & Device Management.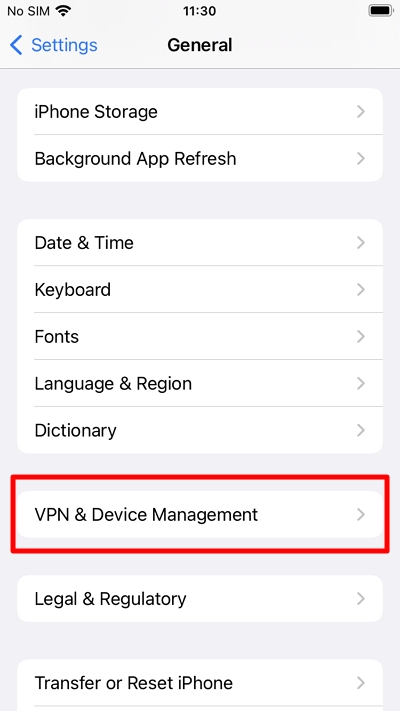 Step 2. Choose the MDM profile you want to remove.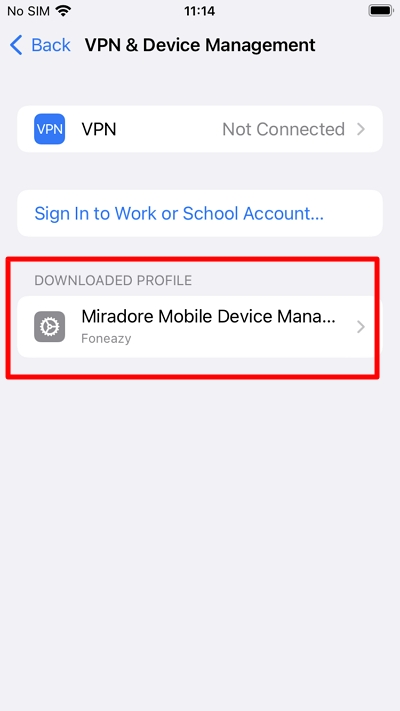 Step 3. Click on "Remove Management".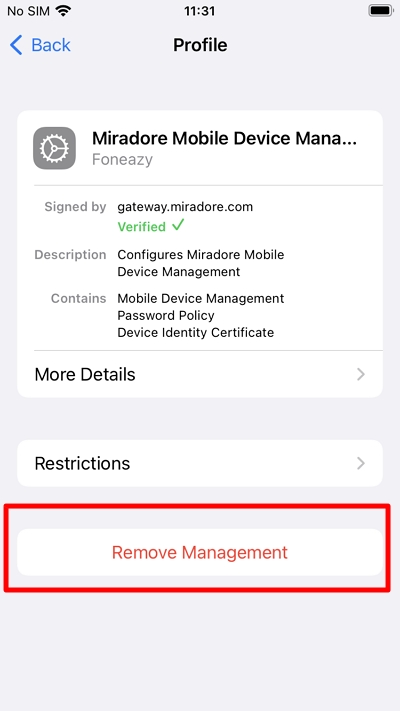 Step 4. Then enter the password to remove the profile.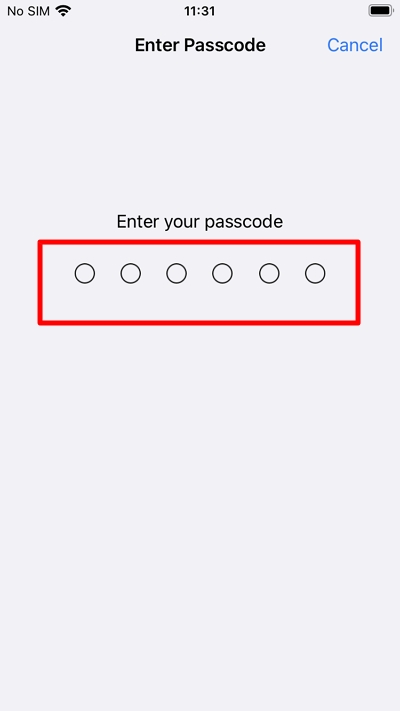 If you don't know the password, then the only way is to use Unlockit iPhone or contact the IT department of the company that is responsible for configuring your device.
By Contacting the Administrator
Another of the most surefire ways to eliminate device supervision is contacting your company administrator. However, you should have a valid excuse if you plan on going this route.
Companies have good reasons why that system is in place, so you also have to have an equally excellent reason to have it lifted.
By contacting your administrator, they can easily disable the supervision mode through mobile device management (MDM) control panel, allowing you to do whatever you want with the device.
Ask the admin to open the MDM control panel, go to the Manage tab, and select Devices.
Look for the Device Summary page.
After identifying the devices you want to remove and wipe, go to the Manage tab again.
Select the specific devices you want to wipe, click the drop-down menu beside them, and click Uneroll Device or Wipe Device.
The portal will ask you to enter the login credentials to confirm the process. Enter the details again to complete the task.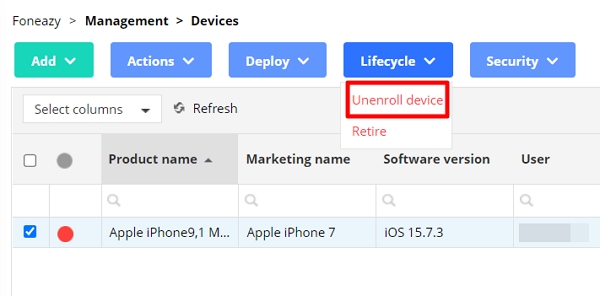 With Apple Configurator 2.0
Apple Configurator 2.0 is a free program for your Mac that you can download from the App Store.
This program can also help you to bypass your iPhone supervision mode within a few button clicks.
However, you still need to contact your IT administrators and have them perform this action and all data and settings on your device will be erased during the process.
The best way to go about this situation is to ask for permission from your administrator so you can get the proper credentials for this task.
Here are the proper steps to use the Apple Configurator 2.0:
Download the Apple Configurator 2.0 from the App Store.
Connect your iPhone to your Mac via a USB cable.
Open the program and select your mobile device after being detected.
Go to the Actions tab, then to Advanced, and click on Erase all Content and Settings.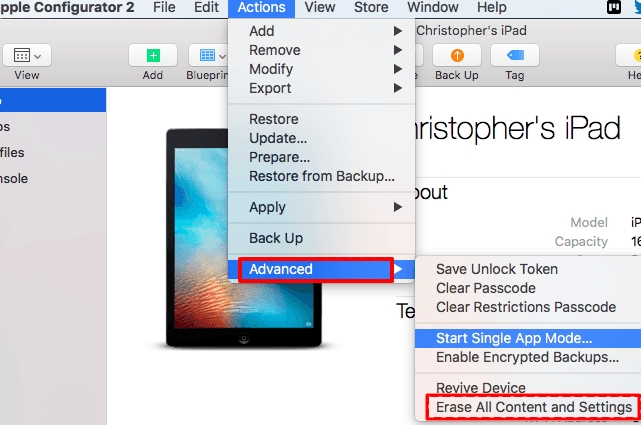 Conclusion
The removal of supervision from your iPhone is compulsory if you must shift your work or place of study.
The embedded configurations may not allow you to access certain websites or deny you permission according to the settings done by the company previously.
The iPhone supervision removal is not a complex task at all. All it requires for the user is to employ a suitable process and follow the step-by-step process as mentioned here to complete their task.
However, the use of Unlockit software proves to be the easiest and far more efficient to remove supervision than any other method.
Their defined method is systematic and can simplify for you the task that may seem a little complicated for you now.
After using this process, you will be free to use your device without supervision-related restrictions.