Life360 remains one of the most popular ways to track location. But when you don't want the members of your circle to know where you are, you may look for various ways to keep the app from tracking you.
One of the ways to do that is to log out of the app. But you may be unsure if the other members of your circle will be notified if you do, after all, you don't want them to know that you are blocking them.
Here, we will let you know whether Life360 will notify the members in your circle when you log out of Life360 on your device. But first, let's specify what Life360 is and how it works.
What is Life360?
Life360 is a location tracking app. Members of a "Circle" can see each other's current location on a map within the app.
The app can also provide notifications known as "Place Alerts" whenever a member arrives or leave a pre-determined location.
Members of the circle can also use the panic button within the app to send out a "Help Alert" to other members.
This allows members of the group to quickly respond to an emergency or even send emergency services to their current location.
There is also an in-app chat feature that members can use to communicate with each other.
Another well-known feature of Life360 is the Driver Protect addition, which for an extra cost, allows you to monitor if a member of your circle is texting while driving, speeding, or has been involved in an accident.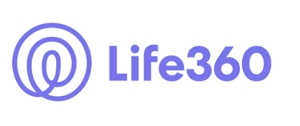 Does Life360 Notify When You Log Out?
YES!
When you log out, the members of your circle will receive a notification saying that your location or GPS is off, you have no network or your device has been turned off.
They will see an exclamation mark "No Network or Phone Off" next to your name.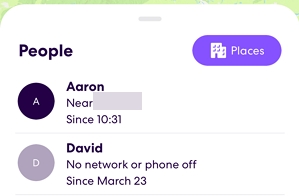 Does Life360 Notify When Your Location is Turned Off?
Yes.
When you turn off your location, the "Location sharing paused" or "Location permission off" notification will appear next to your name, informing the members of your circle that your location is paused. and will instead show the last known location.
It's worth noting that this doesn't mean your location is still being tracked; it's just the last known location saved in the system.
Does Life360 Notify When You Delete the Life360 App?
Yes.
When you delete Life360, your profile won't be removed from the system completely, but your circle members will be notified about it.
The system will display your account's last logged location and show a "Location sharing paused" message or an exclamation mark.
Does Life360 Notify When You Power Off the Phone?
Yes.
In case your phone is turned off, the GPS function will be disabled as well, preventing Life360 from detecting your location.
However, the app will still display the most recently updated location data on your account, along with a note "No Network or Phone Off" indicating that your device is currently offline.
Keep in mind that Life360 heavily relies on GPS and location data, so the accuracy and availability of location information may be affected by various factors, including your phone's battery life and connectivity status.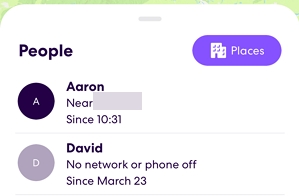 Does Life360 Notify When You Turn Off the Network?
Yes.
When you disable cellular data and WiFi network on your phone, Life360 will also show a message "No Network or Phone Off" next to your name and let anyone in your circle know that you are currently offline and Life360 may not be able to update your location in real-time.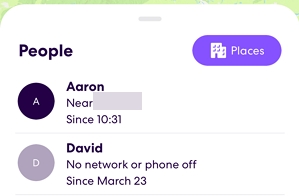 How to Pause Life360 Location without Anyone Knowing
If you don't want to turn off your iPhone to avoid getting tracked, you can use a GPS changer app like MockGo to pause your location on Life360.
This way, the other members of your circle will see that you are still sharing your location, but it will be the spoofed location and not your actual location.
MockGo works for all iOS devices, running all versions of iOS including the latest iPhone 15 and iOS 17 and you don't need to jailbreak your device to use.
It is also very easy to use, you don't need any technical expertise.
Install MockGo on to your computer and then use these simple steps to change the GPS location on your device:
Step 1: Run the application on your computer and then use a USB cable to connect the iPhone to the computer. Click on "Start" and you should see a map on the screen.
Step 2: Click on the teleport icon from the options on the top-right corner of the screen.
Step 3: Enter the new location in the search bar, click "Go" to proceed.
Step 4: In the popup that appears, and then "Move Here."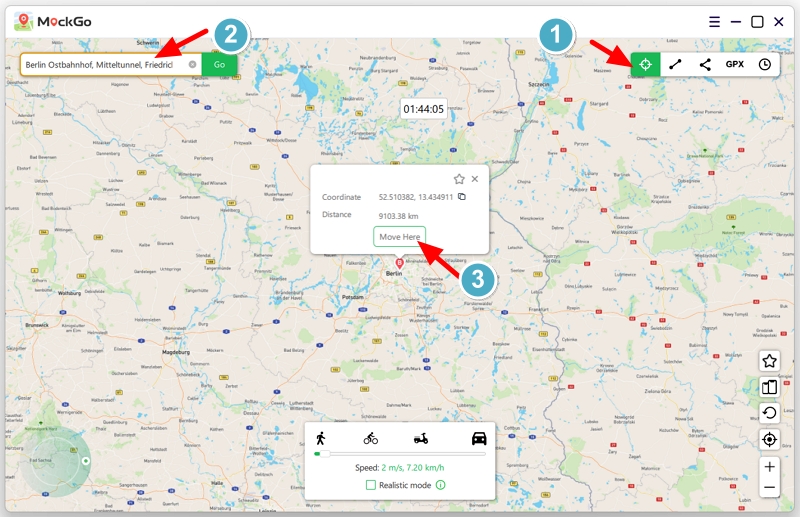 The GPS of your device will instantly be teleported to this new location and Life360 members will see this as your location.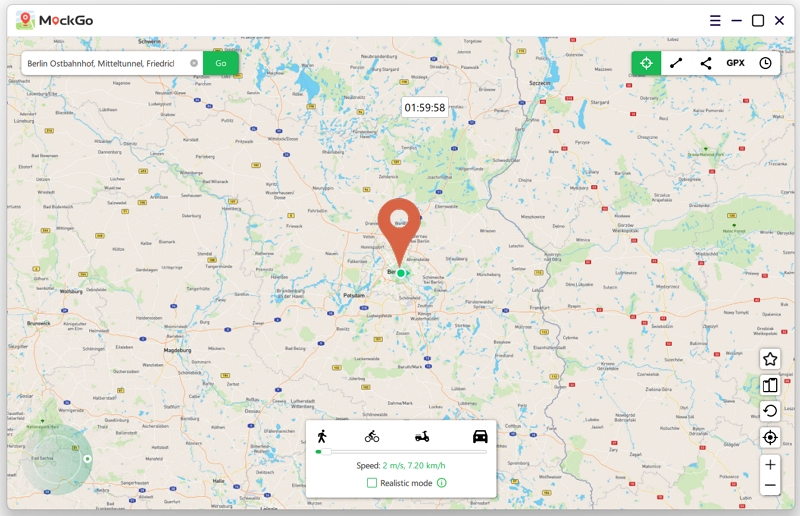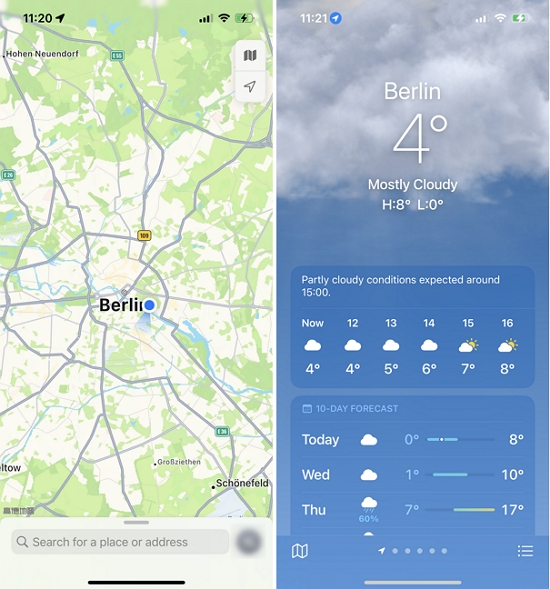 Final Thoughts
Parents frequently use Life360 to track their children, and families can rest easy knowing that their loved ones are safe.
However, with tracking apps like Life360, privacy concerns are understandable.
When you feel like you don't want the members of your Circle to know where you are, you can choose to hide it by spoofing your location using Life360.
This way, there will not be notified and nothing else within Life360 will change.