Although tracking apps like Life360 can come in handy for child monitoring and keeping someone out of harm's way, they're not very welcome when you're at the receiving end of the monitoring. If you want to fake your location on Life360 on your iPhone or Android device, here's what you need.
Why Fake Location on Life360?
One of the biggest reasons anyone wants to fake their location on the Life360 app is that it's an invasion of privacy. A parent or spouse spying on your location, keeping tabs on your movement and activity is uncomfortable and can cause anxiety.
Most people want to get away from the constant scrutiny without causing problems at home. So it comes down to the question: Can you find a way around the app? The answer is yes.
If privacy is something you're worried about, you'd be relieved to know that there are ways to suppress your location on Life360. One of the easiest ways is to spoof your location, and here's what you need to know about it.
Fake Life360 Location Using MockGo iOS GPS Spoofer (The Fastest Way)
If you want to spoof your location in Life360 without anyone knowing, then MockGo iOS GPS changer is the tool for you. This awesome location spoofing tool can have you at a new place on the map in just a few clicks. Plus, it won't notify anyone of the location change at all.
Once you download MockGo, you will get the following features:
Change GPS location to anywhere in 1 click
Create GPS movements with customized speed
Use GPS joystick mode for manual and auto movements
User-friendly interface
Can be used for various location-based games and apps
Compatible with all common iPhone devices and iOS models including the latest iPhone 15 and iOS 17
Here's a step-by-step guide:
Step 1: Download and install MockGo on to your computer. Launch the program.
Step 2: Connect the iOS device to the computer and then click on the "Start" button to proceed.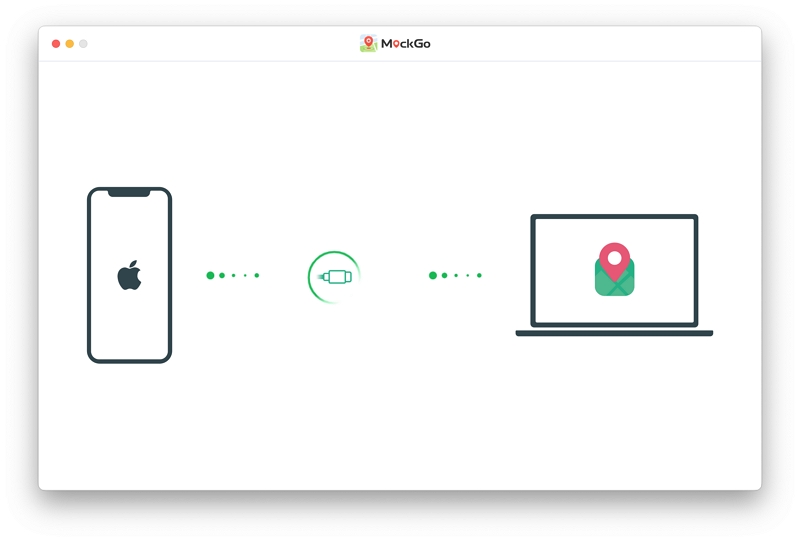 Step 3: In the next screen, click on the "Teleport Mode" icon at the top-right corner of the map.
Step 4: Enter the location you want to use in the search box and click "Go" to search for the location.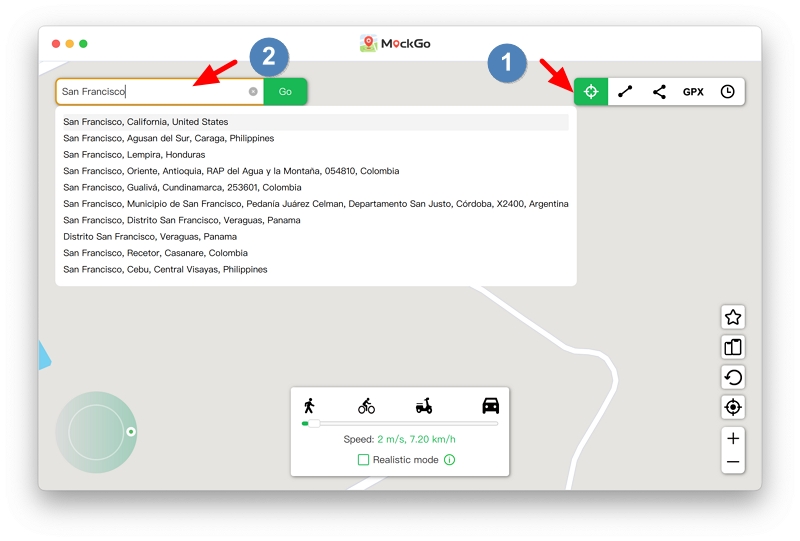 Step 5: Click "Move Here" and your Life360 location will be changed to the selected location immediately.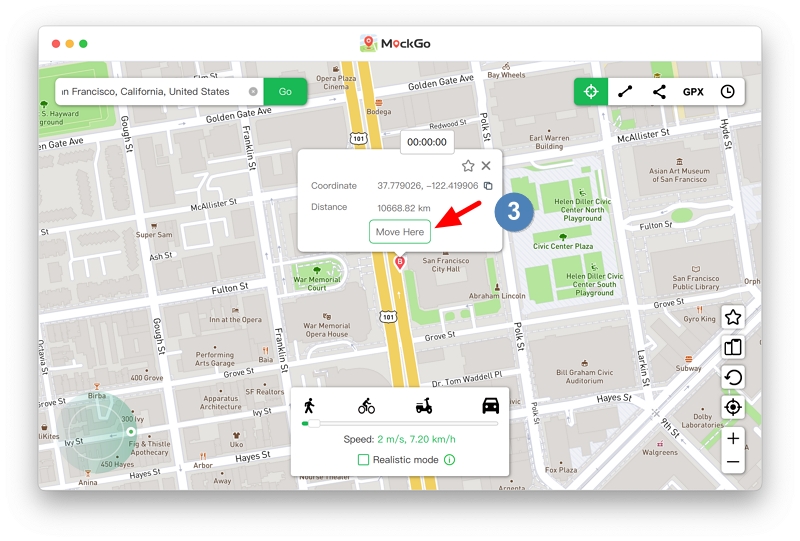 Now open your device and check your new location from Map, Weather or Life360 App!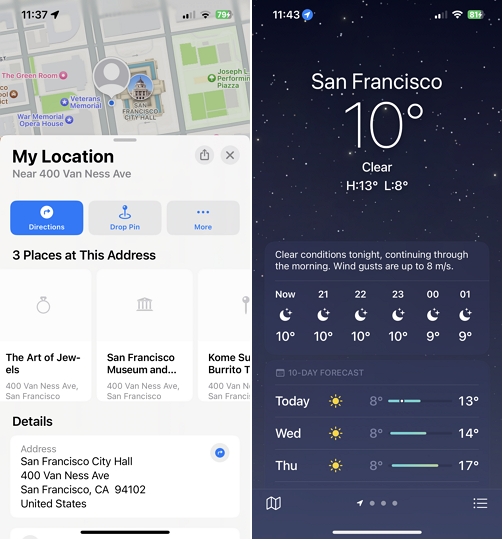 Fake Life360 Location on iPhone by Jailbreaking
Another way to go about it is to jailbreak your iPhone running iOS 13 and 14 and alter its GPS location settings. Here's what you need to do:
Jailbreak your device and download the Cydia app. It's basically a marketplace that will let you get any tool for a jailbroken device.
Open the marketplace and get a location spoofing app called Location Faker.
Now enter the coordinates for the new location you are looking to change to.
Once this is done, open the Life360 app and see if it makes any difference.
Although this may seem like an easy option, it's more hectic than it is beneficial. You not only put your device at risk of viruses, but you also have to go through a tough jailbreaking process to ready your device.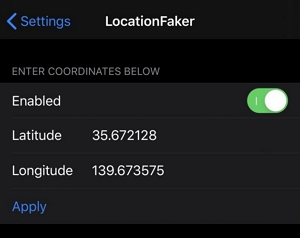 Use Hardware Solution
If you want a more tangible solution, then you can consider using the GFaker hardware. Instead of an app or tool on your device, this is a separate device that attaches to your phone and externally feeds another GPS input.
Since it works as an Apple External Accessory, it is compatible with iOS devices. It overrides the original location of your phone and feeds it a new GPS location. Apple believes it to be a reliable source, so it does not question this new information.
The GFaker companion app comes along with the device and helps make it usable on your phone. Simply get it from the Apple Store and install it. Here's what to do:
Connect the GFaker to your device. Download the Gfaker App from the web and launch it.
Enter the location you wish to teleport to on the app.
Click on OK.
The good part is that this method doesn't require you to have a computer or jailbreak your device. It simply works quickly and efficiently.
However, GFaker costs $329.00, which is quite a lot and exceeds the expectations of many users.
Use Another iOS Device to Fake Your Life360 Location
The last option for iOS device is to use a secondary device as the main location sharer. For this trick to work, you need to be logged into the secondary device with your iOS account.
Your iPhone will display the location of your secondary device. It's a risk but it works in more cases as long as your device isn't attached to an Apple Family Sharing account.
Interested? Just follow these simple steps to utilize this method:
Open your secondary iPhone and go to the Settings app.
Go to Privacy > Location Services > Share My Location on your phone.
Lastly, select Use this iPhone as My Location for iPhones, and it will update your location whilst you remove the app from your real phone
Another drawback is that you will not be able to read and respond messages from your circles in time if you are not in the vicinity of the phone.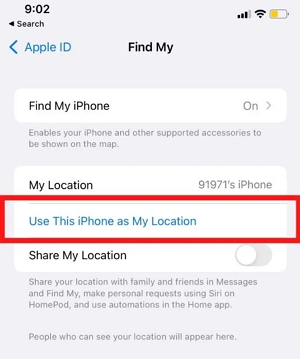 Using Android Location Spoofing App
Faking Life360 location on your Android device is much easier than on iPhone. You only need to install a location spoofing app directly on your Android device.
Fortunately, there are very many of these in the Google Play Store. Here's a simple guide through the entire process;
Step 1: You will first need to enable Developer Options om your device.
To do that, go to Settings > About Phone and scroll down to find "Build Number." Tap on it 7 times to enable developer mode.
Step 2: Now, go to the Google Play Store and download one of the many location spoofing apps. Most of them work in the same way, but we recommend choosing the Fake GPS Location app by Lexa.
Step 3: Once installed, go to Settings, scroll down to tap "Developer Options". Tap "Mock Locations App" and then choose the app we just installed.
Step 4: Now go back to the Fake GPS Location App and choose the location you would like to use. Tap on the "Play" button and your device's location will be changed to the new location.
Life360 FAQs
1. Does Life360 notify when the location is turned off?
If you log out of Life360, your last known location will be displayed on the map with an alert flag meant to notify members of your circle that you have turned of location. The map will disappear when you log back in or you turn the location back on.
You can also turn on Airplane mode to prevent the app from tracking your location, but members of your circle will still know if you choose to do this.
2. Does Life360 work if the device is turned off?
Life360 doesn't work if the device is turned off. Others in your circle will see your last location, but they will also be able to see that you have turned off your device.
Interestingly, Life360 will also show your device's battery percentage, so faking a dead battery might not work.
3. Does Life360 notify when you log out?
Life360 won't be able to track your latest location if you turn off your phone or log out of the app.
However, if you do that, Life360 will let your circle know and a status stating "no network or phone off" will appear next to your name.
Life350 will also notify the owner of the circle when you put your phone in Airplane Mode, disable location tracking, or uninstall the Life360 app.
Airplane Mode turns off all of our phones' connections, from WiFi, Bluetooth, to Cellular Data. For GPS to work, it needs a connection too. So when you activate Airplane Mode, you will lose your GPS signal.
However, you can manually turn the WiFi and Bluetooth back on while on Airplane Mode. As long as these connectivity functions are turned on, Life360 will still work despite Airplane Mode.
The only effective way to hide your location om Life360 is to use location spoofing tools for iPhone and Android. There is no doubt that Life360 can be useful under certain circumstances.
But sometimes you just need your privacy and in those moments it pays to use a spoofing solution like the ones described here to keep things private.
Final Thoughts
Although there are so many methods to fake your Life360 loation on iPhone or Android device, there are none as effective as the MockGo. Not only is it efficient and authentic to fake the GPS, but it also supports faking live location with a customized movement that can come in handy with location-based games. In the long run, it's worth the investment.