When it comes to location sharing, most people are apprehensive of GPS-enabled apps that use their real-time location to function. This is because the internet can be a scary place, and you never know the intentions of the other person.
What if I told you there was a way to spoof your location and pretend to be somewhere you're not? One of the GPS spoofing tools is EaseUS MobiAnyGo. With this tool, you'll always be one step ahead.
What is EaseUS MobiAnyGo
EaseUS MobiAnyGo is an iOS location spoofing app that helps you hide your location. If you're wondering what a location spoofing app is, it's simply any app that changes your GPS location on your phone.
It can help show you in a place where you aren't whilst keeping your real location hidden from all the apps on your phone. You don't even have to make any big changes on your device for this app to work.
Simply download it and follow the instructions on the screen. It's this simple, user-friendly experience that makes MobiAnyGo so popular with everyone on the internet.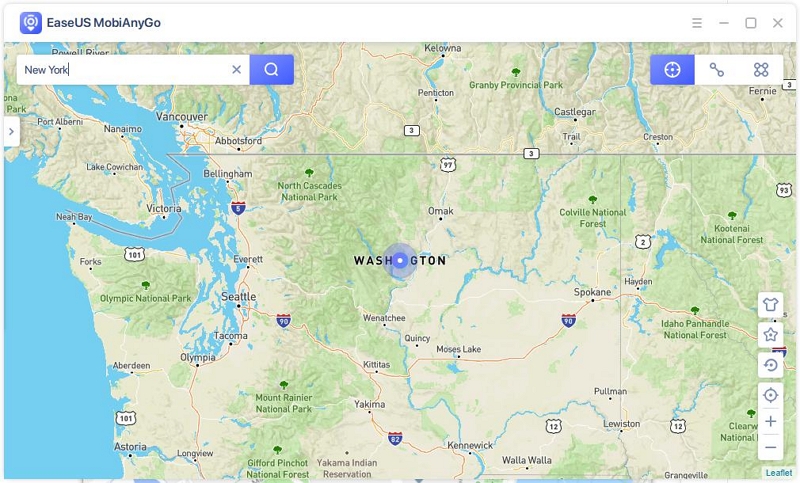 Features of MobiAnyGo
As with any location spoofing app, the real value is in the features. Here is what makes MobiAnyGo one of the top apps to use:
You can change your location to anywhere in the world with just a click.
Select two or more spots on the map and customize a movement route.
Stimulate GPS-enabled movement with different speed settings.
You can spoof the location of up to five devices at the same time.
It supports the latest iPhone and iOS models for top performance.
You can share your virtual location on many apps whilst keeping the real one hidden.
Lets you mark places where you have frequently visited.
With so many features, it would be criminal to not give this tool a try. So, let's get right to it!
How to Use EaseUS MobiAnyGo
If you're ready to try out the EaseUS MobiAnyGo tool, here's what you need to do:
Download and install the EaseUS MobiAnyGo app on your computer. Launch the app and then click Get Started on the interface on the screen.
Connect your phone to the computer via a lightning cable and pick Trust from the pop-up menu.
You will see a map load on the screen. Choose the location you want to spoof to and then click on the Teleport button.
Now press the Move button to go through with the spoofing, and the location of your phone will change automatically.
You can open any GPS-enabled app or tool on your device and see if it is picking up the new location. If not, restart your device and go through the same process.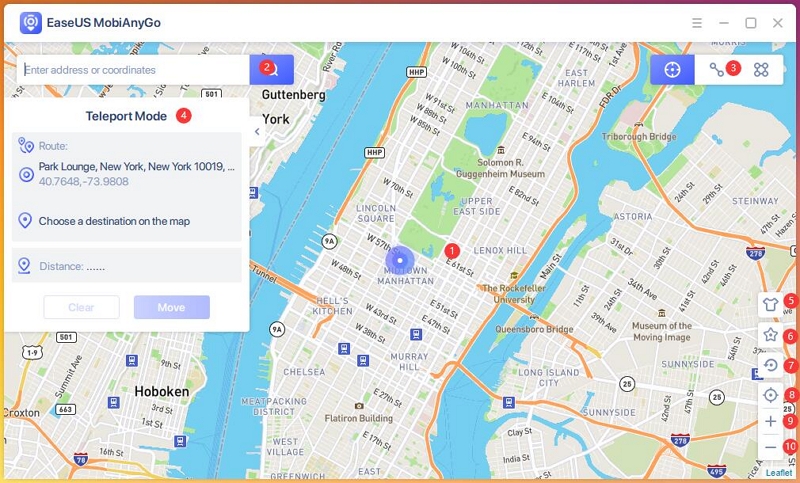 EaseUS MobiAnyGo Review
Although the tool may seem like it's all that, in reality, there are some issues with it. For starters, many users claim that the tool isn't compatible with their phones, making it impossible to use.
Others say that while the tool is compatible, it tends to freeze and crash often. This can lead to an error in the GPS spoofing or a possible lag in your game. A few people even reported that the tool had their Pokemon GO accounts banned by Niantic.
On the base level, the tool does its job, but it can't be used on a regular basis since it starts to lose reliability. That's why it's better to go for an alternative since there are better apps in the market that offer even better features with the guarantee of optimal performance.
As discussed above, there certainly are a few things that are wrong with the tool as well. Here's a breakdown of what I've come across:
Pros
Compatible with most iOS devices.
Easy-to-use interface and installation.
Cons
The tool isn't compatible for download with a Mac computer.
Doesn't provide lifetime pricing plan.
It does not come with a joystick tool to enable easy movement.
You cannot spoof your location with this tool on Android devices.
You will be required to install iTunes onto your computer to get it run.
Best EaseUs MobiAnyGo Alternative
If you're searching for an alternative to MobiAnyGo, consider MockGo iOS location changer. This location spoofing app is secure and won't be easily detected by your phone or GPS-enabled apps.
It works on all common iOS devices running from iOS 9 through iOS 17 with the best price in the market(whilst being compatible with Mac and Windows), making it a top choice for AR GPS-based game players. Here are its key features:
Teleport your GPS to anywhere in just 1 click.
Offers various movement modes such as two-spot, multiple-spot, and joystick.
Supports the use of GPX files for customized movement.
Customize your speed with realistic mode.
Doesn't require to install iTunes.
Works with any GPS-based app or program.
To use this tool for Pokémon GO, follow these steps:
Step 1. Download and launch the tool on your computer, then connect your device to the computer and click on Start.
Step 2. Select the Teleport Mode option; it should be the first icon from the top right.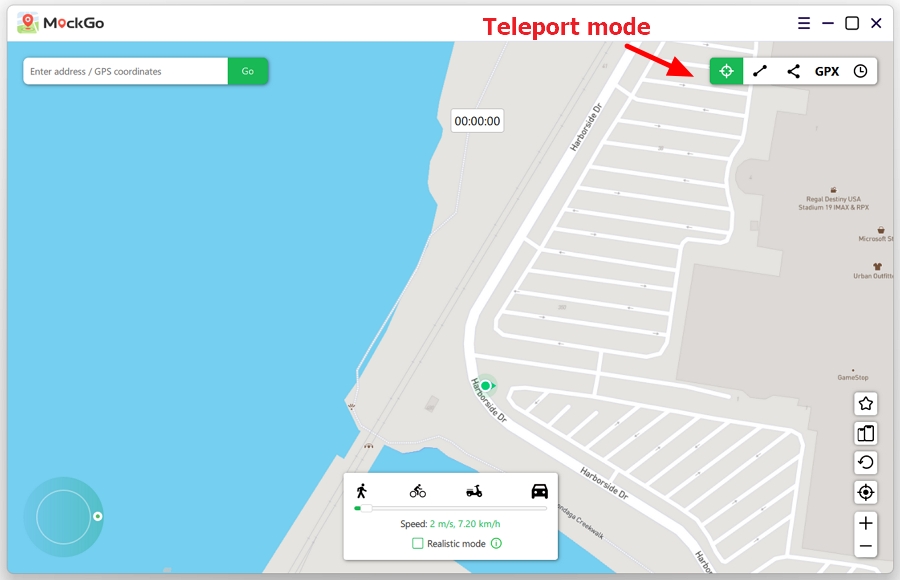 Step 3. Enter your desired fake location's coordinates or use the map to toggle it.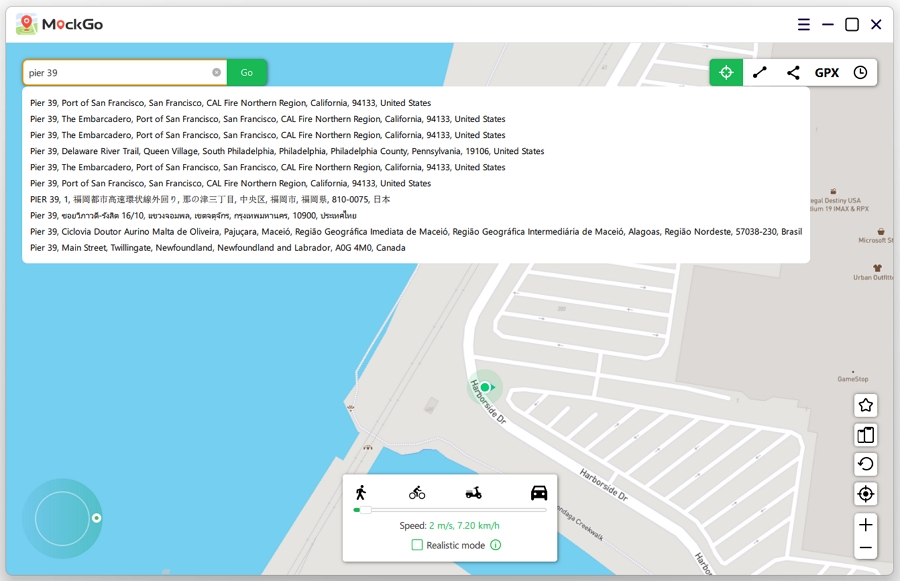 Step 4. Once the location is set, click the Move Here button.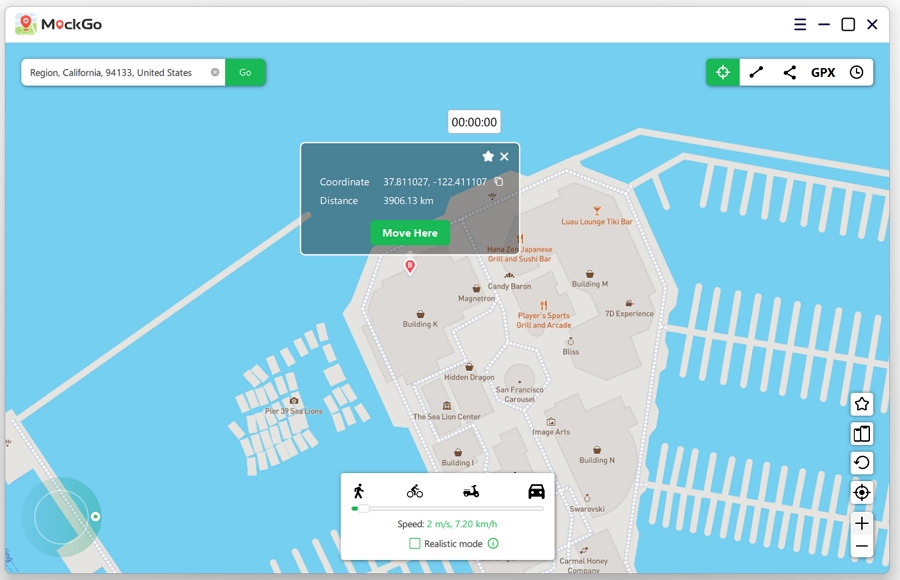 Your location will be changed to the chosen one, and any iOS app will recognize this new location as the one you're currently at.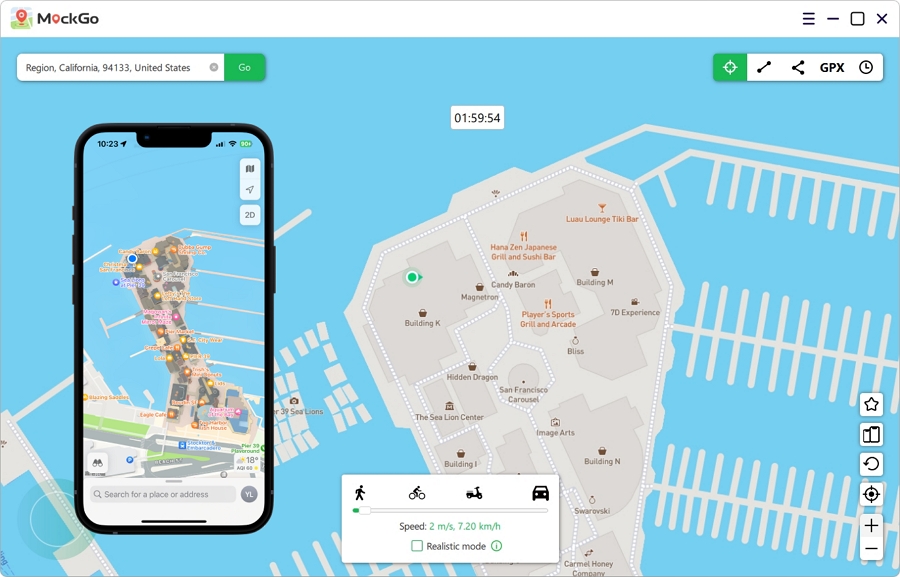 To Conclude
Well, there you have it. EaseUS MobiAnyGo may not have lived up to our expectations, but MockGo certainly will. This authentic tool ensures your location is accurately spoofed while no app on your device can access the original one.
Plus, you can choose from a variety fo its movement settings to mimic movements and daily routes to show you've been traveling the same streets you do every day.
You could even go the extra mile (both literally and figuratively) and show off location tags to new places and fake a location. With a good location spoofing app, there isn't a limit to what you can do.