Ever got locked out of your own device because you forgot the passcode or the Google account? It happens, and it's frustrating. You can do many things to fix the situation, like look for notes you might have kept that contain your passcode or do your almighty best to recall that password.
If all else fails, yu may hear about an Android screen unlocking tool named Tenorshare 4uKey for Android and use it to remove the passcode or FRP lock of your phone.
In this article, we will discuss what Tenorshare 4uKey for Android is, its pros and cons, and an alternative to this software.
What is Tenorshare 4uKey for Android?
Tenorshare 4uKey for Android is a software that can help you bypass and remove any lock screen restrictions on your device quickly and easily.
This application is accessible in both free and paid versions, in which the free edition has fewer features. You can buy a one-month license for $29.95 or a one-year license for $39.95.
The app supports most Android devices available today, including older Samsung devices such as the Note 3, Note 4, and Galaxy S5.
However, it is important to know that this excludes Sony, Oppo, and OnePlus brands.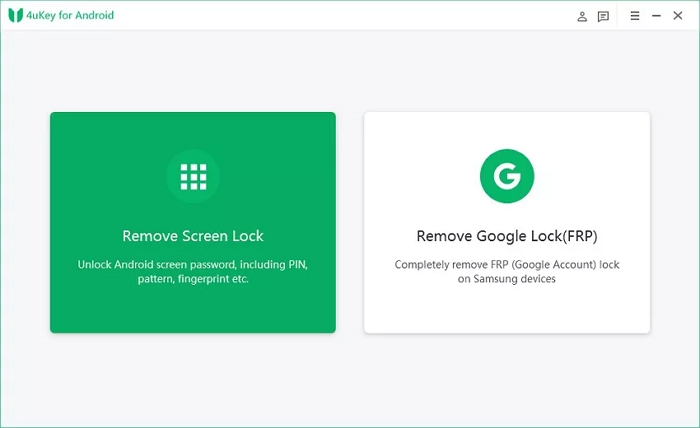 Key Features of Tenorshare 4uKey for Android
To know more about the software, let's get to know more about its key features:
Remove Screen Locks
Tenorshare 4uKey allows you to remove any format of screen lock on your Android device, including lock screen PINs, passwords, face locks, patterns, and fingerprint locks.
4uKey for Android supports removing screen locks from older Samsung devices without losing data on Windows. However, you will lose data if you use this option for other devices to remove the screen lock.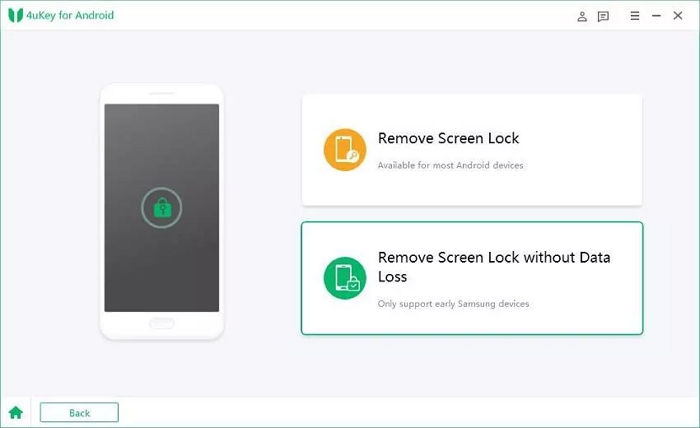 Bypass FRP Locks
Got stuck in an FRP lock screen after resetting, and you forgot your Google password? Tenorshare 4uKey can help you bypass the FRP lock and remove the Google account from your device so that you can reaccess it, just like in old times.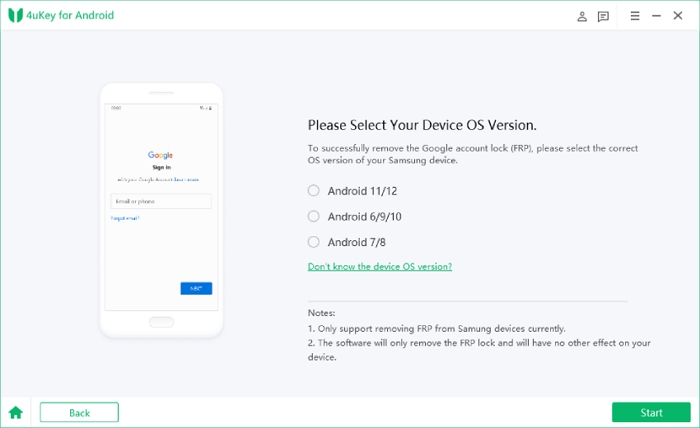 How to Use Tenorshare 4uKey for Android
The software comes with an easy-to-use interface that anyone, even beginners, can use to perform the necessary processes.
It also gets the job done quickly, so you won't waste more time trying to unlock your device.
To use the software, follow these steps:
First, head to their website and download Tenorshare 4uKey for Android.
Once that's done, install the app and connect your device to your PC.
Launch the app and choose between Remove Screen Lock or Remove Google FRP Lock depending on your situation.
Click on Start.
At this point, instructions will be shown on-screen, which you should follow to complete the whole set-up process.
After following the steps shown above, you should be able to use your device again.
4ukey for Android' Price
You'll need pay a fee to use the 4uKey for Android to get access to all of its features.
Users can test the program with a free trial that has a few restricted features. To use the premium features, you will need to pay $29.95 per month, $39.95 per year, or $49.95 for lifetime.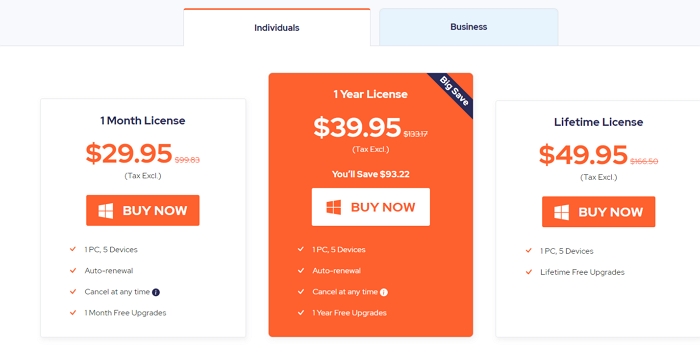 Pros and Cons
There are a lot of good features that come with the software, however, just like every good thing in life, there are a few setbacks that could hinder you from using the app.
Here are the pros and cons of Tenorshare 4uKey:
Pros
User-friendly interface
Quick and simple process
Wide range of variety in terms of compatibility
Cons
Data is not guaranteed to be secure
It does not have a relatively high success rate according to users
Customer service is not always available and may reply late
You need to pay for its premium features
Only Windows PCs can use the Google FRP Lock removing feature.
4ukey for Android Alternative: Unlockit Android
For your protection and safety, it is best to go for software that prioritizes your data's security and the success rate of the tools you are using.
With this, a good alternative would be Unlockit Android, a similar software that allows you to bypass FRP lock in just clicks. It has a high success rate and keeps your data safe and secure.
Here are the steps on how to use Unlockit Android:
First, download and install Unlockit Android on your computer.
Once installed, launch the app and click Start to proceed.
Then connect your FRP-locked device to the computer.
After that, Unlockit Android will list all the Android versions from the screen. Choose the first one and click on Next to continue.
Follow the on-screen guideline to begin the unlocking process and help you regain access to your device.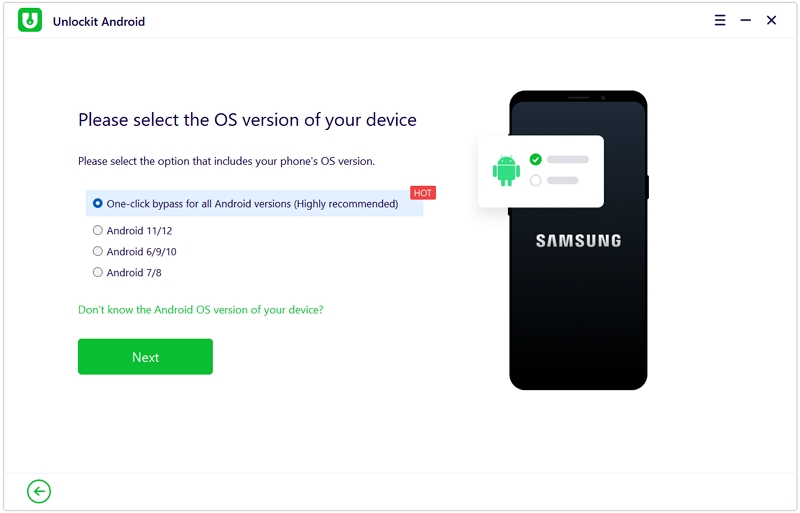 All these features can be accessed for a price of $29.95 a month for short-time users and $49.95 for a lifetime plan.
Wrapping Up
In the end, it is up to you to decide which of the mentioned software you use to bypass locks on your device.
Tenorshare 4uKey appears to be a more budget approach, however, it has a lower success rate and lesser data security.
Unlockit Android, on the other hand, provides a higher success rate with a same price.