When you look up ways to fix an iPhone's iCloud Activation Lock issue, there are many websites that suggest you download an iCloud bypass tool or any such thing. However, even though these tools can come in handy, sometimes the best way to solve an iPhone-related issue is to use the official iCloud unlocking ways from Apple.
Imagine you picked a bypass tool that damaged your phone and, in many cases, nullified its warranty. Isn't that too high of a risk? If you ask me, I'd probably resort to any such measures after I've exhausted any official means of fixing the problem.
Can Apple Remove Activation Lock?
The short answer to this question is YES. If you have forgotten the Apple ID and password associated with your own device and you can provide documentation proving that you are the owner of the device, Apple can help you unlock it.
Considering an iCloud Activation Lock is a common problem for many iPhone users, Apple also has a proper guide on what to do if you ever come across this situation. The guide is for those of you who don't have the credentials to your device's iCloud or if you sold your phone and are asked to unlock the device that is physically away from you.
However, the official guide is quite brief and lacks specific steps. As a result, we will specify it in the next section.
Before that, it is essential to understand that Apple put this lock in place to prevent stolen phones from being sold and used, making it an effective security measure. Do not try and unlock a device that has been procured through the wrong means.
Official Way 1: Find your Apple ID or Reset your Apple ID password
Forgetting the credentials to your Apple ID is more common than you'd think, and it's perfectly fine to do so. Trust me; I've been there enough times. Here's what you need to do in the case you don't remember your Apple ID or password:
Try Resetting Your Apple ID Password
One of the easiest ways to get back into your phone is to reset your Apple ID password. Here's what to do:
Step 1. Go to https://iforgot.apple.com/ and click the option on the page that says 'Reset Password.'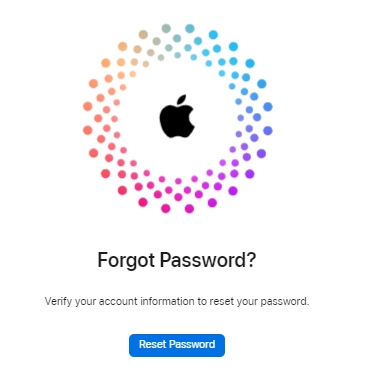 Step 2. A prompt will show up on the screen that asks you to enter your Apple ID.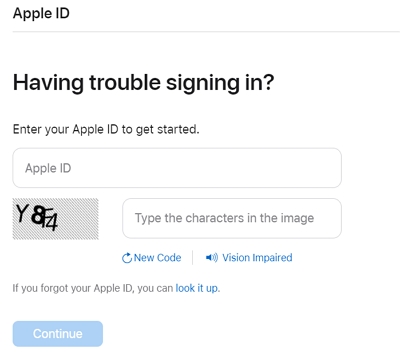 Step 3. Then, you will need to provide the phone number you used to set it up.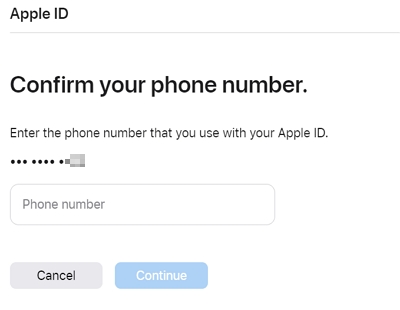 Step 4. Wait to get a confirmation call or text on any of your devices where you are signed in to iCloud. The confirmation text can take a while, so don't be impatient.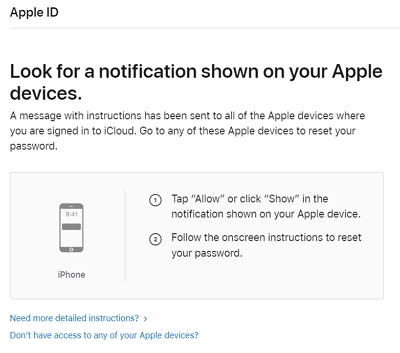 Step 5. After confirming, follow through with the instructions on the screen, click "Allow", then enter the screen passcode of the device.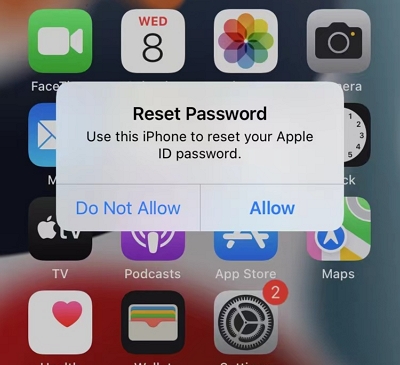 Step 6. Then, set a new Apple ID password that you can use to log in.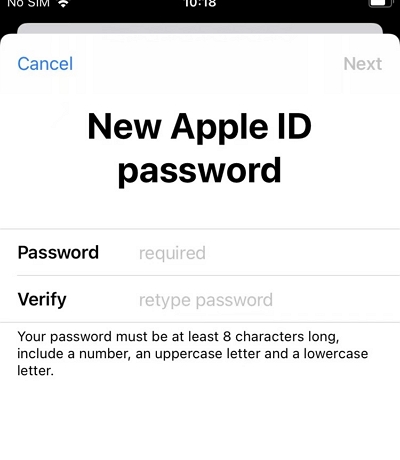 Recover Your Forgotten Apple ID
Sometimes life can get busy, and you tend to forget your Apple ID along with its password. However, it's no reason to fret, considering you can follow these simple steps to get it back:
Step 1. Go to https://iforgot.apple.com/ and click the option on the page that says 'Reset Password.'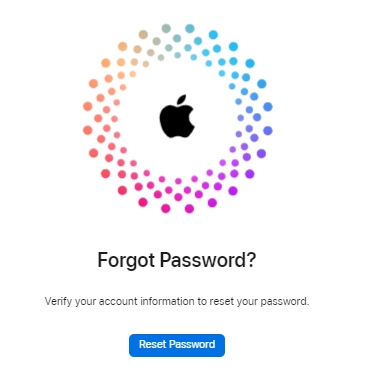 Step 2. Click "look it up" from the next page.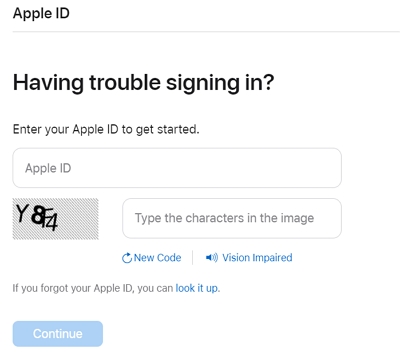 Step 3. Then follow through the page and provide the required information to prove your identity and enter the email associated with the Apple ID.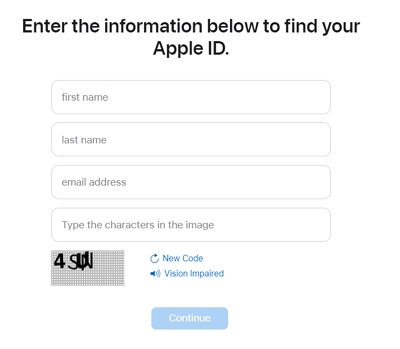 Step 4. You'll get an notification that shows whether Apple has found your Apple ID or not. Then you will easily be able to log into your iCloud.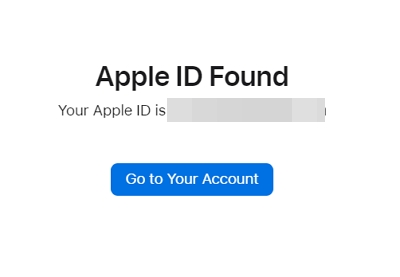 When you use the proper channels for tackling your iPhone-related solutions, it's as easy as saying, 1,2,3.
Official Way 2: Remove Activation Lock from icloud.com
If you've lost an iPhone or iPad's access and the iCloud activation lock won't go away, and you can get in touch with the previous owner, simply contact her or him and have them do the following:
Step 1. Go to https://www.icloud.com/ and sign in with the iCloud credentials.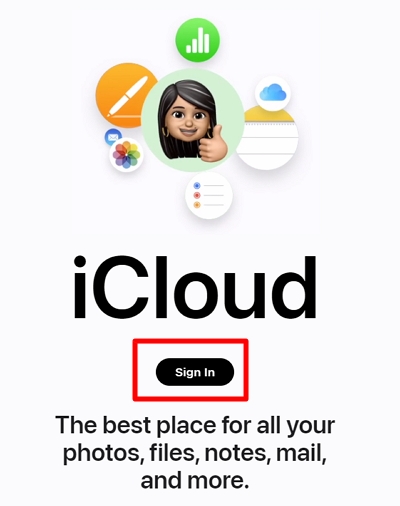 Step 2. Look for the Find My icon and click on it.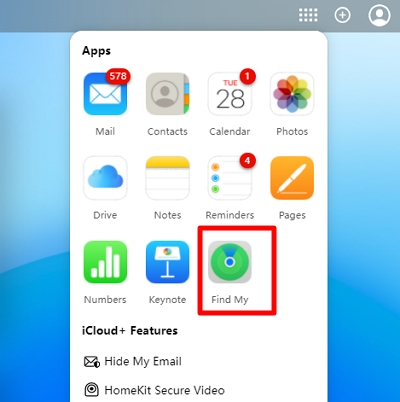 Step 3. Click the tab on top that says All Devices and pick the one you are trying to erase.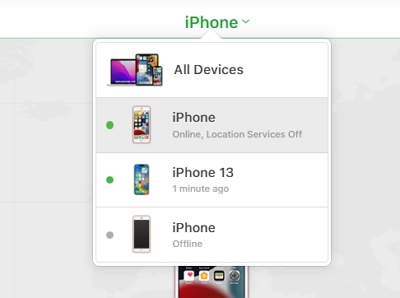 Step 4. Click on the chosen device and select Erase iPhone/iPad.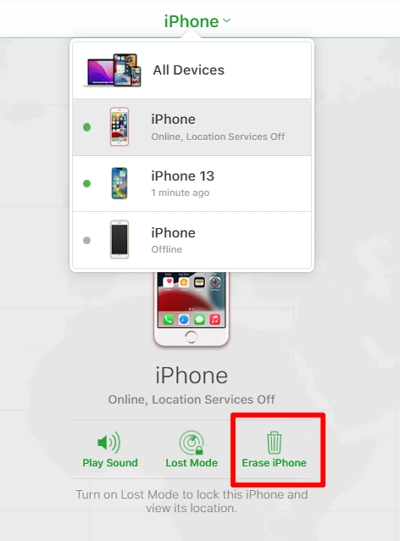 Step 5. Once the device is erased, select Remove from Account in the drop-down options.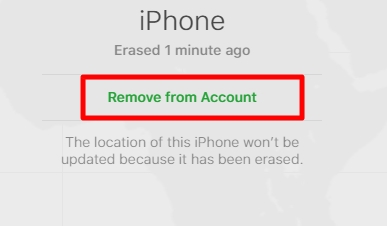 Once the previous owner has done this, your device will be wiped out, and the iCloud Activation Account will be removed as well. Simply restart the device and set it up again.
Official Way 3: Start a Support Request
If the methods given above fail to work, try the following steps:
Step 1. Simply go to https://getsupport.apple.com/ and click on Choose a product.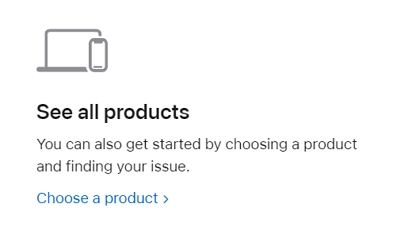 Step 3. Choose iPhone or iPad from the list, then click on Password & Security.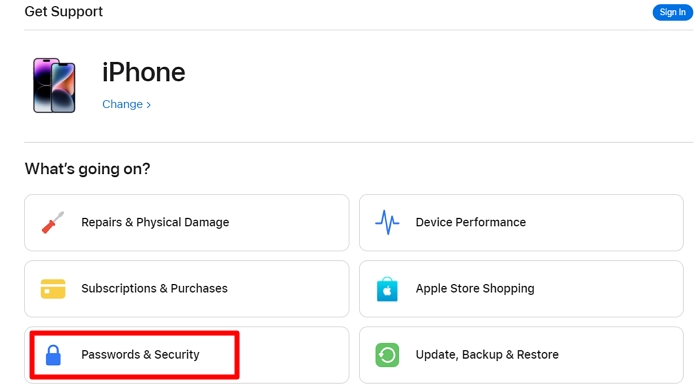 Step 4. Then choose Activation Lock.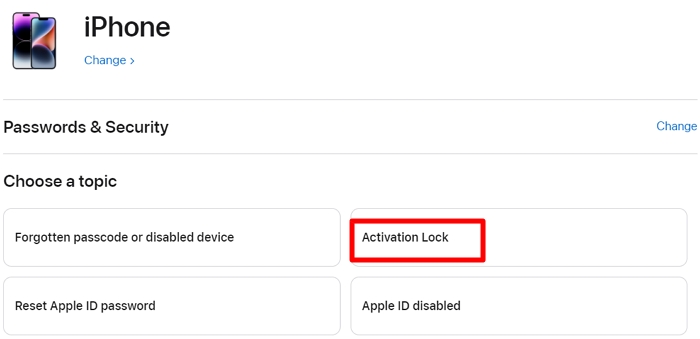 Step 5. Answer the question: Is the device linked to an Apple ID that you're familiar with? You will be allowed to proceed unless you choose "Yes".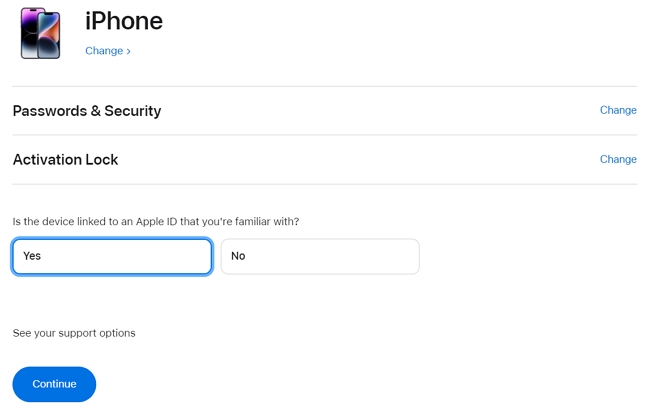 Step 6. Then click Get Started from "Turn Off Activation Lock" section.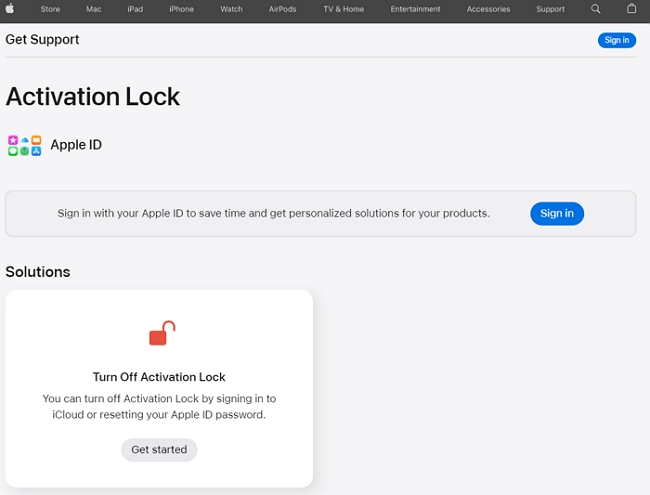 Step 7. Choose "Need additional support" and you will be redirected to this page and start a support request. However, they will ask for concrete proof of ownership, and any failure to provide it will lead to a refusal of services.

You can also make an appointment at the nearest Apple store and present the device to them to ensure a proper bypass of the activation lock.
Does Official iCloud Unlock Fail to Work?
Although the official way comes in handy for most people, it isn't technically beneficial for those who bought the iPhone from a previous owner and cannot get in contact with them for their Apple ID credentials.
The case becomes even more complicated when they don't have proper proof of ownership or any means to contact the previous owner. In situations like these, Apple cannot help you.
There are many reasons an official unlocking of your iPhone Activation Lock might fail. But in the long run, having a tool to bypass the Activation Lock is always a good idea. One such tool is Unlockit iCloud Remover. It provides an effective way for a user to get past the activation lock and make the most of their iPhone without involving Apple Support.
Features of the Tool
It is compatible with devices from iPhone 5S to iPhone X running from iOS 12 to iOS 16.
It does not require a lot of permissions and personal information.
It is fast, secure and efficient and can unlock your device in a matter of minutes by yourself.
Here's how it's done:
Step 1. Download and install the application on your computer. Run it and connect your iPhone.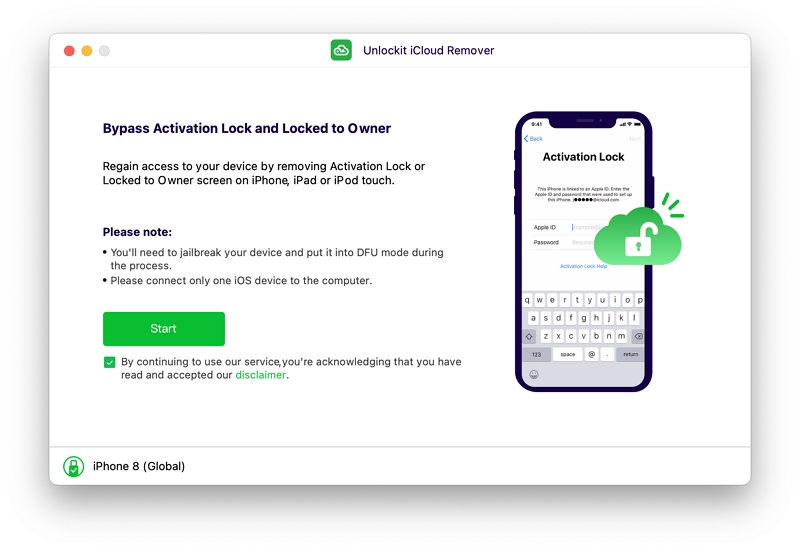 Step 2. Unlockit will ask your to jailbreak your device. Follow the instruction to proceed.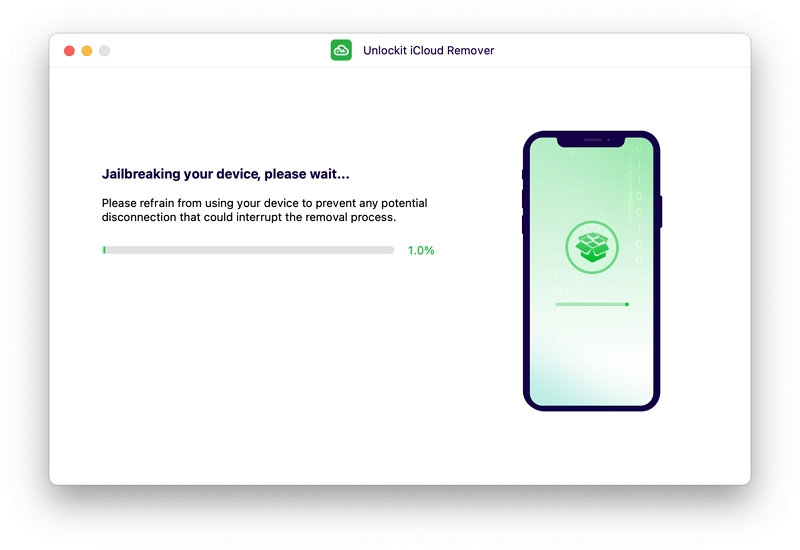 Step 3. Once it is complete, click 'Start to Remove' and watch the magic happen. You just need to ensure your device has a stable connection so the process isn't interrupted.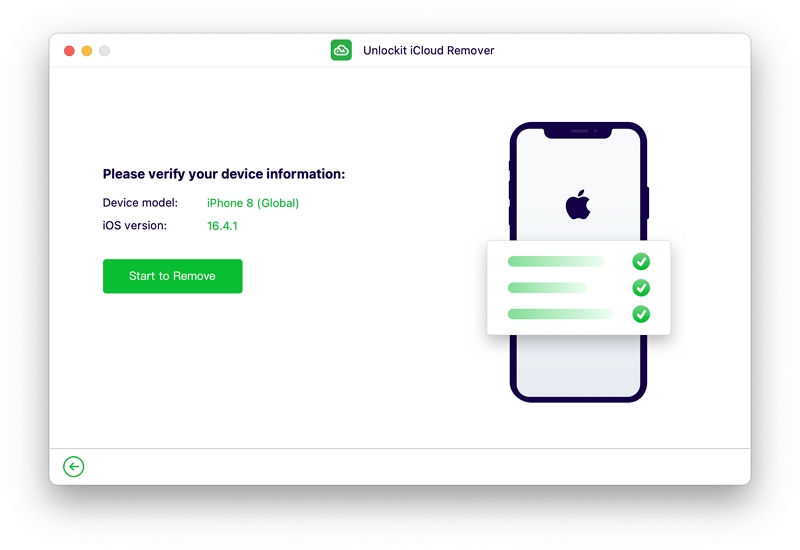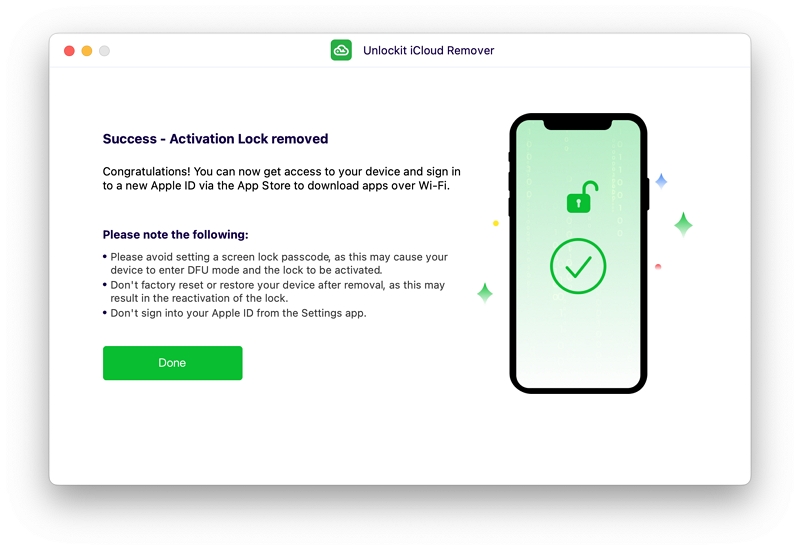 See, wasn't that easy? That's all it takes when you have an authentic tool like Unlockit.
FAQs
What Is iCloud Activation Lock?
The iCloud Activation Lock is a feature that was introduced in iOS 7 to prevent stolen and lost iPhones from being used by anyone other than their owners. It requires you to sign in with the Apple ID credentials and cannot be bypassed normally. Similarly, if an owner doesn't remove the lock before giving the phone away or selling it, it won't be activated by any other credentials.
How to Avoid iCloud Activation Lock?
Avoiding the iCloud Activation Lock is fairly simple. You just have to follow these steps, and you're good to go:
Go to iCloud settings once it has booted and sign out.

For iOS 10.2 or previous versions, tap Settings > iCloud > Sign Out.
For iOS 10.3 or newer versions, tap Settings > [your name] > Sign Out.

Re-enter the credentials as a confirmation of your actions.
You can now erase any remaining data on the device or factory reset it by the following command Settings > General > Reset > Erase All Content and Settings.
Restart the device to check if the removal was successful. Now you should not see an activation screen.
To Conclude
Well, there you have it! Everything you need to know about the official ways to remove the iCloud Activation Lock and more.
However, if you got your phone from a previous owner and are struggling to contact them to get their credentials, using an authentic iCloud Bypass Tool like Unlockit might be the better choice. Not only will it save time and effort, but it will also protect your data against possible scamming.