At some point in your life, you've probably forgotten an important password. It's even more stressful if it's your Apple ID password. Although you can still access your phone if you're able to reset it, that is usually only done as a last resort.
The most convenient way for you to go about this is to try and remember what your password is or where you could have stored it.
In this article, we will discuss a few tips and tricks that may help you remember or find your Apple ID password before resetting it to regain access to your Apple device. Continue reading if you want to learn more.
Make Sure You Type Correctly
We've all been in a situation where we can't access our account after trying out the password numerous times, only to find out we've been typing it wrong. So ensure to accurately type your password, as this may be the cause.
It could also be as simple as forgetting to see that the caps lock is on. Some allow you to view the password you're typing, but some don't. For the latter, make sure not to type hastily, so you don't input the wrong password.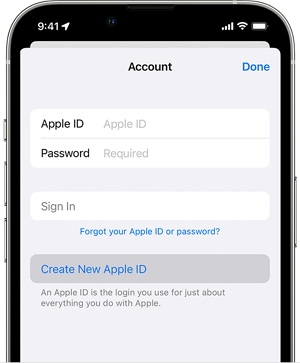 Search Your Web Browsers
Now this may be unfamiliar to some, but your web browsers can store your passwords if you have ever logged in to the iCloud or Apple website using browser. This should be one of the first places you should go through when trying to find your lost Apple ID password. Steps will vary depending on what browsers you're using. Don't worry, we will go through all of the major web browsers one by one.
Safari
Safari is a lightweight browser that's good for your Apple device's battery. Here's how to view your stored passwords:
Open Safari and go to Preferences.
Now, click Passwords.
To view the stored passwords, select the sites you want to view and click Show Passwords for Selected Websites.
Input your password on the prompt to finally see your passwords.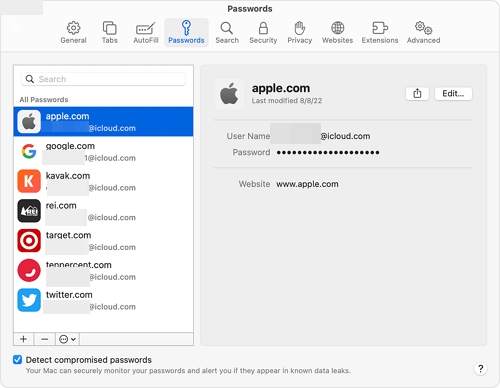 Chrome
Safe choice with Chrome, it's faster and has a larger library extension. Here's how you view your stored passwords on Chrome:
Open Chrome and go to Settings.
In Settings, go to Autofill section and choose Password.
Then you can view all the stored credentials.
Click the search icon and look for iCloud or Apple ID password.
Click the eye next to a password to view it.
Enter your computer system's password to proceed.
The password will be shown in clear text.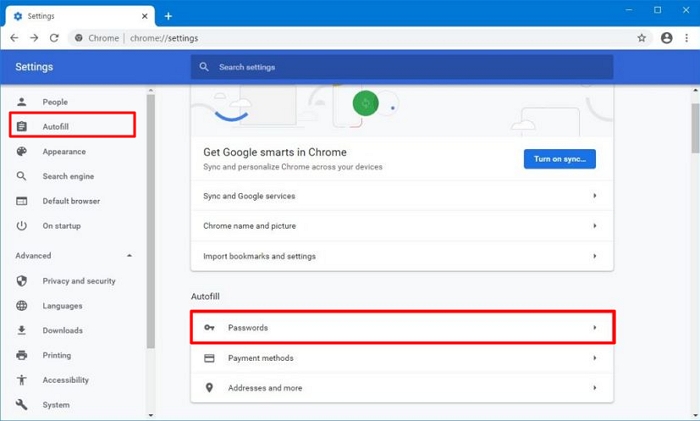 Firefox
If you're using this more secure and less ram-consuming browser, here's how to check your stored passwords on Firefox:
First, open Firefox and go to Options.
Now go to Privacy & Security and then Saved Logins.
And then click Show Passwords to reveal all your login information.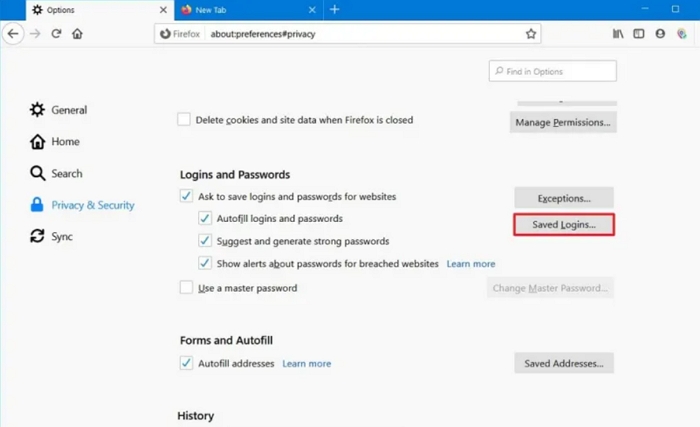 Internet Explorer
If you're one of the few remaining Internet Explorer loyalists, here's how to check for the passwords stored on the browser:
Launch Internet Explorer and go to Control Panel.
Now select Credential Manager and then click Manage Web Credentials.
Go through each site and select Show to view each stored password.
Provide your Windows password so that Internet Explorer will allow you to view your login information.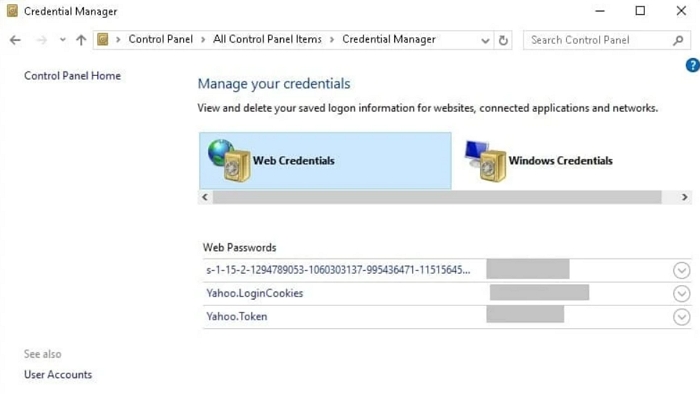 Cycle Through Your Other Passwords
If you were unsuccessful with using the passwords stored on your browsers, you could try using other passwords you tend to use. While not a good practice, more often than not, people tend to reuse the same password for a lot of things. So try to use even the oldest passwords you can remember.
Now we're in it deep. If you still can't remember your password, you can try guessing it. Try out the most common words associated with the account or website. You should also try out different number combinations, such as 123456 or your birthday, or other important dates. These things tend to be used intuitively as they are most easily recalled.
Reset Your Apple ID Password
If you really still can't remember your password, then as a final resort, you can try resetting your Apple device. The fastest and easiest way to do this is to use an Apple device that is already signed in with your Apple ID. You can refer to this article by Apple on the detailed steps on how to reset your Apple ID password.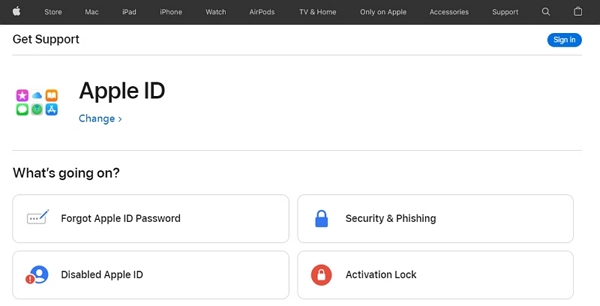 Remove Apple ID Without Password
If the options discussed before have proven ineffective, you can always rely on Apple ID removal tools to remove your Apple ID directly without a password. Unlockit iPhone is a trusted and reliable software that can easily remove the Apple ID without password on your iOS device. It is a multifaceted tool that serves other functions besides removing Apple ID passwords.
You can enjoy its key functions listed below:
Remove your Apple ID and iCloud account without password so your iPhone or iPad cannot be locked or tracked by the previous Apple ID.
Unlock all Apple IDs in 5 minutes for all iOS devices and iOS version.
Unlock 4-digit passcode, 6-digit passcode, Face ID, and Touch ID.
So now, here's how you remove your Apple ID password using Unlockit iPhone:
First, download and install Unlockit iPhone on your Windows or Mac PC.
Launch Unlockit iPhone and on the screen, click Unlock Apple ID.
Connect your iOS device to your PC using a USB cable.
Now, click Start and wait for the software to finish.
Now, Unlockit iPhone has completely removed the Apple ID password on your device.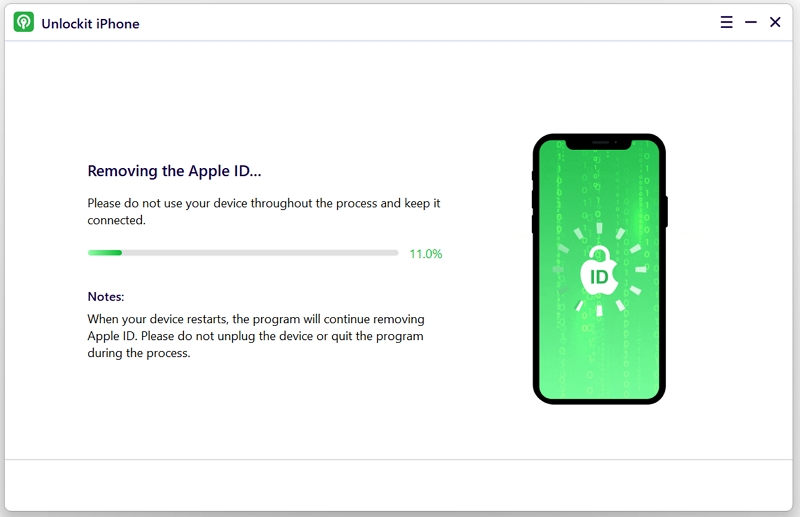 Conclusion
It is unavoidable for us humans to forget things, even important ones, such as passwords. It's a good thing that technology offers us a lot of options on how to recover your lost password. If you want to go with the hassle and stress-free route, we recommend using the Unlockit iPhone.
It is a convenient and easy-to-use tool that can remove your Apple ID password in a matter of five minutes. It's a tool that has been used and proven effective by thousands of users.