Although Apple's iCloud Activation Lock is one of the most notable safety measures for communication devices, it can really be bothersome to users sometimes. So, are you stuck with a phone you bought from someone else and it wasn't reset properly?
Or maybe you've forgotten the credentials to your own Apple ID. In any case, you won't be able to get past the iCloud Activation Lock on the device. So let's get through this together as I walk you through Mtool Unlock, a popular iCloud activation unlock tool that many people suggest.
What is Mtool Unlock?
If you've never heard of Mtool Unlock, it's safe to describe it as a very buzzword iCloud removing tool on the internet. It unlocks Apple devices that have an iCloud Activation Lock.
Since it's compatible with the latest iOS versions, you can unlock just about any device with it. It's popular among many people as they believe it has easy-to-follow instructions. Here are some of its most prominent features:
Removes iCloud Activation Lock without password
Works with the latest iOS versions
Does not require any payment
Easy-to-follow instructions and process
Beginner-friendly user interface
The fact that it's compatible with such new versions of iOS is surprising itself since the tool has been around for years. Trust me, when I got an iPhone 8 all those years ago, I used the Mtool Unlock as well. Let's continue to see if it still lives up to its legacy.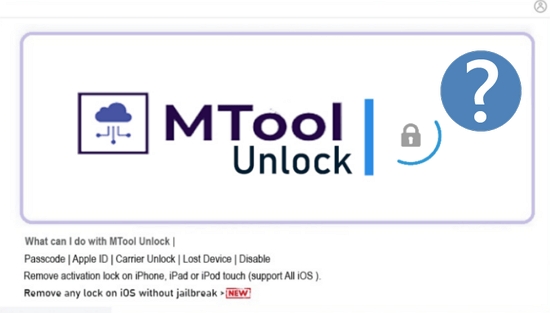 Where to Download Mtool Unlock
One thing that hasn't changed over the years is that Mtool Unlock has no official website. This means you don't have any authentic place to acquire the download link from. The link is only hosted on third-party sites that require you to do any of the following things:
Fill out surveys to get to the download link.
Click on ads (intentionally or accidentally) through pop-ups.
Pay for the download link by entering your card details.
You need to be aware of these scams. Firstly, the tool is completely free and doesn't ask for money to provide the download link. Secondly, the websites with pop-up ads or surveys are just generating traffic in the guise of the download link and will never give it to you.
Another important aspect is to understand that sometimes even if you find a download link that claims to be the Mtool Unlock, it might actually be full of viruses and malware.
How to Use Mtool Unlock
One thing to note is that using the Mtool Unlock requires you to jailbreak your phone. Doing so can cause the warranty to be nullified. Understanding this, let's move to actually use the tool everyone's so hyped about:
Download and install the Mtool Unlock tool onto your computer. Ensure you have the right link and haven't accidentally downloaded any malware. Run the program and attach your device using a lightning cable.
If your device is already jailbroken, you'll be taken to the next step. If not, the tool will download a jailbreak package, and you need to go through with the procedure.
Confirm the information of your device and click the start unlocking prompt. Now your device's iCloud Activation Lock will be removed.
There literally isn't anything else to it. I've tried it myself, and it worked for my iPhone 11. However, I did run into some issues when it came to anti-virus prompts when i was finding the download link.
Review of Mtool Unlock
Although the tool performs its functions, there's a lot surrounding it that makes it a high-risk experience. For starters, it doesn't have an official website or any official guide to help you work through it. If that's not a red flag, then I don't know what is. To top it off, there isn't much information surrounding the tool online, either.
The only thing that makes having to search for links harder than it has to be is the fact that there are a lot of tools with similar names, such as Unlock Mtool and Mtool. This can be confusing for even the most experienced users as the search engines provide mixed results.
During my review, I checked the opinion of many users online, from comments on how-to-guides to comments on Mtool Unlock's YouTube channel. Trust me when I tell you, you're better off staying away from it. It's not worth the hassle.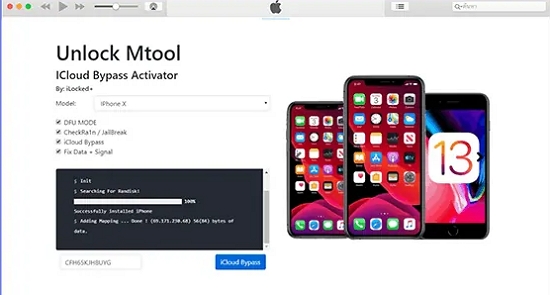 Best Alternative:Unlockit iCloud Remover
Navigating the internet and finding trustworthy tools like Mtool Unlock can be challenging. That's why I want to introduce you to a reliable option, the Unlockit iCloud Remover – a tool that's as popular as it is credible.
This iCloud remover is designed to be effective without causing any harm to your phone or compromising your personal data. What sets Unlockit iCloud Remover apart are its remarkable features:
The tool removes the Activation Lock without needing your Apple ID credentials.
It is compatible with newer iOS versions, from iOS 12 to iOS 16.
Unlockit iCloud Remover supports various iPhone models, from iPhone 5S to iPhone X, as well as most iPad models.
Provide official guide, support and download link.
Step-By-Step Guide
Here's a simple guide on how to use Unlockit iCloud Remover:
Step 1. Begin by downloading the Unlockit iCloud Remover tool and installing it on your computer.
After installation, connect your device to the computer using a lightning cable and ensure a stable connection. When prompted, click " Start. "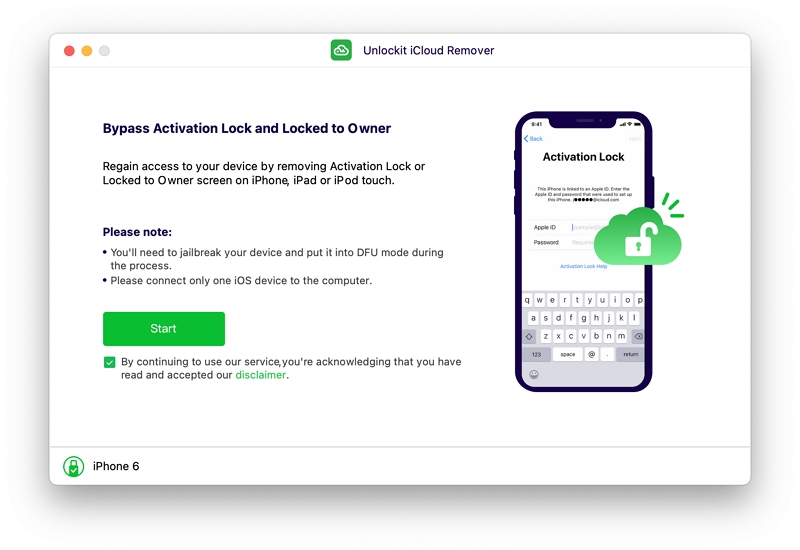 Step 2. The tool will automatically select and download a jailbreak package from the internet. The download duration may vary based on your internet speed.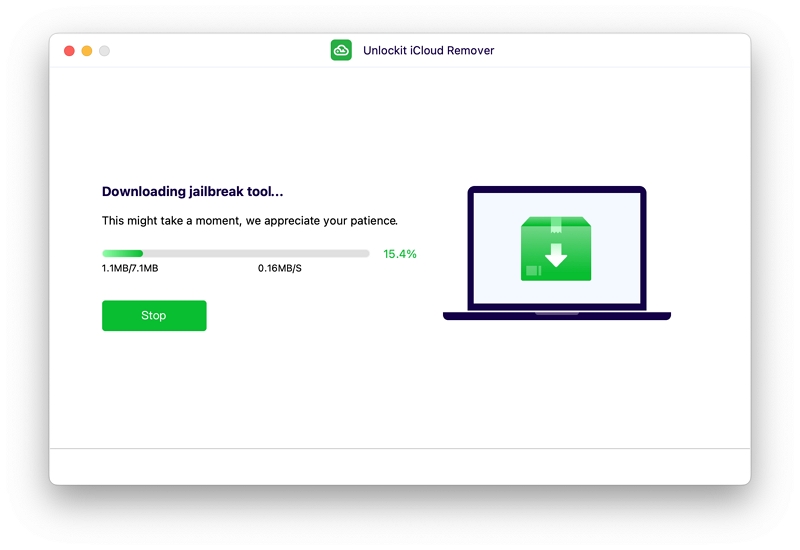 Step 3. Once the jailbreak package is downloaded, click "Jailbreak" to initiate the process. Maintain a steady lightning cable connection to avoid disruptions.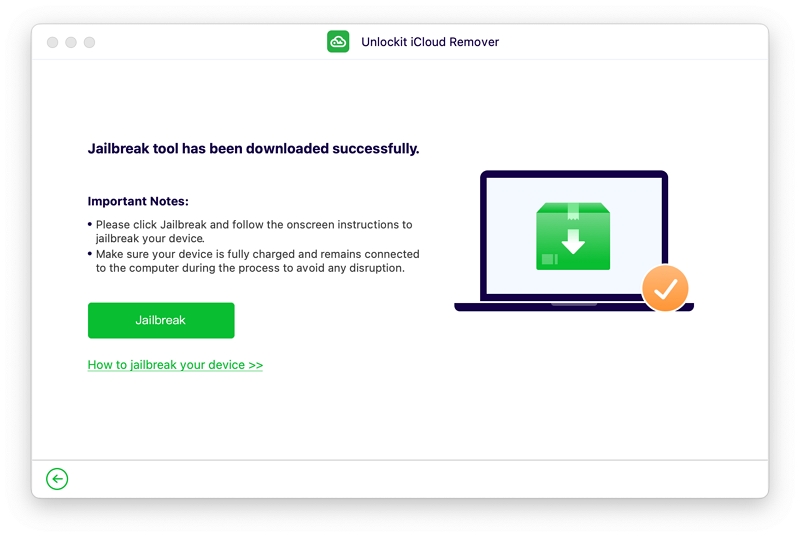 Step 4. Confirm your device's information on the popup screen and proceed with "Start to Remove" to eliminate the iCloud lock. The process will take a few minutes, and you will receive a notification once completed.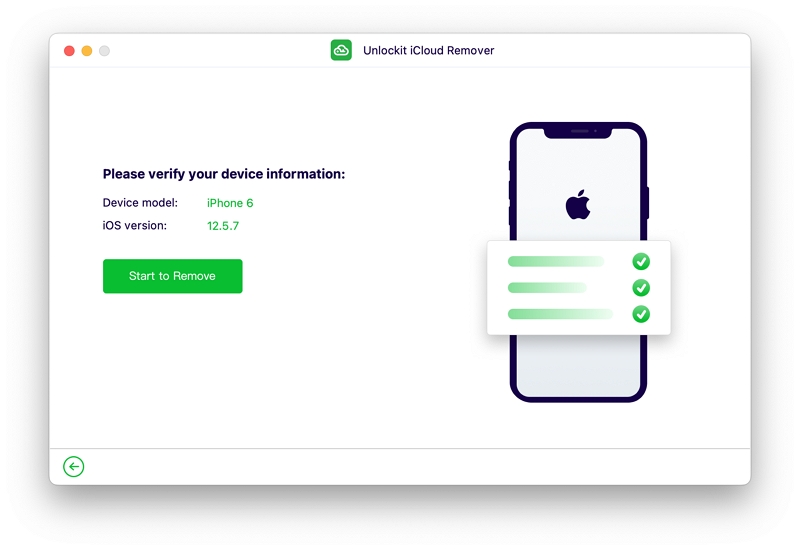 Finally, check your device to ensure all iCloud features are accessible. Your device is successfully unlocked if the lock no longer appears on the screen.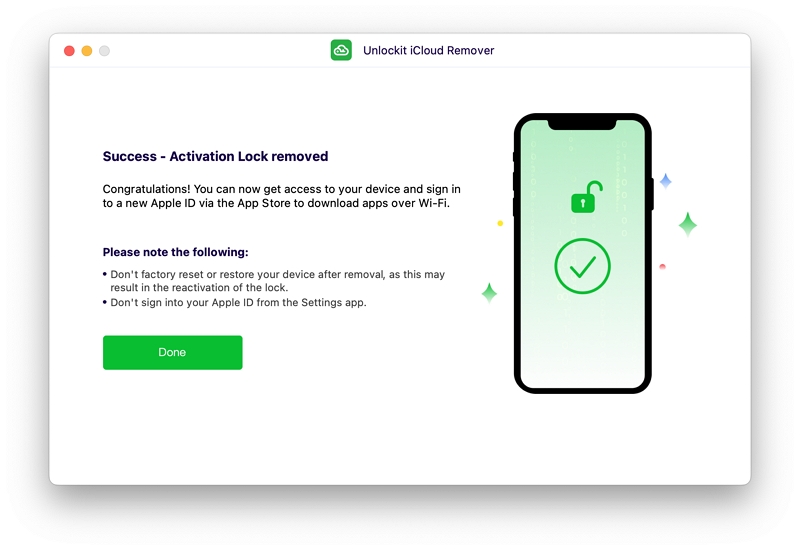 It was as easy as that. You don't have to worry about hard procedures that wreck your brain since the Unlockit iCloud Remover is also easy to use and reliable!
To Conclude
Now that you are wiser and know better than to use tools with suspicious download links, you can get to using the real iCloud unlocking tools that actually work. And what better tool to start off with than the Unlockit iCloud Remover?
This amazing tool has everything you need and solves the problem in only a few simple steps. Say goodbye to frustrated link searching and credit card scams because this tool is only here to help! I know I'd use it, would you?