Screen Time is a feature that helps you set a limit on how much time you spend on your iOS 17/15 device before it automatically shuts down. But if you forget your password and want to bypass screen time, it can be frustrating. Fortunately, from here you will learn how to turn off screen time limit on your iPhone with or without a passcode quickly and easily.
What is Screen Time Limit For?
Screen Time is a powerful tool that lets you track and control how much time you or your children spend on smartphones or tablets. With it, you can see when they are most active, which apps they use the most, and even filter out inappropriate content.
You can set screen time limit and restrictions on app usage, schedule "downtime," and control communication limits. And it's not just for kids! You can use it to manage your own screen time too. Some key features include App Limits, Downtime, Communication Limits, Always Allowed, and Content and Privacy Restrictions.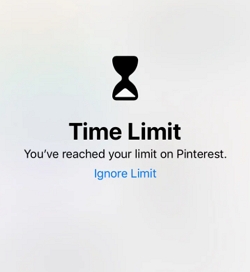 How to Turn Off Screen Time Limit on iPhone without Passcode
If you don't have access to the Apple ID and password associated with the device, you may find that it is impossible to turn off the screen time. In this situation, you will need a different solution.
One of the best is Unlockit iPhone. This is an iOS unlocking tool that will help you bypass the Screen Time limit without losing any data in just a few minutes. Here's how to do it:
Step 1: Download and launch the software on your computer.
Step 2: Click on "Remove Screen Time Passcode" on the software's main interface to start the process.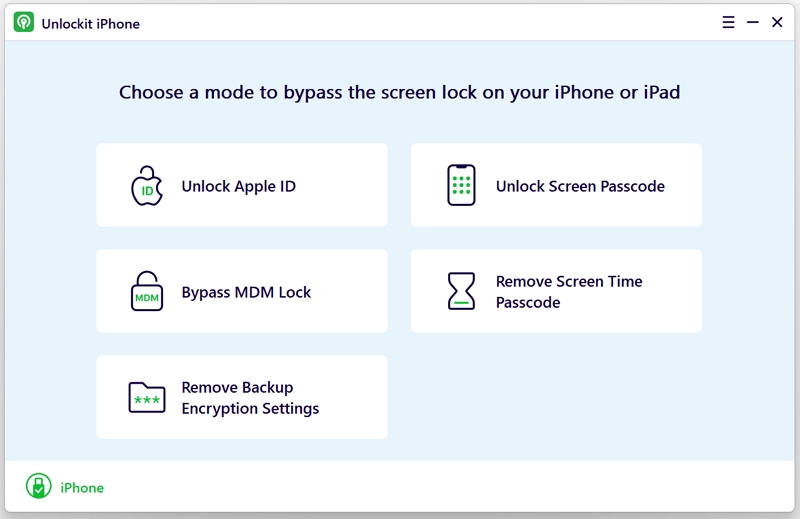 Step 3: Connect your device to your computer and tap "Trust" on your device when prompted.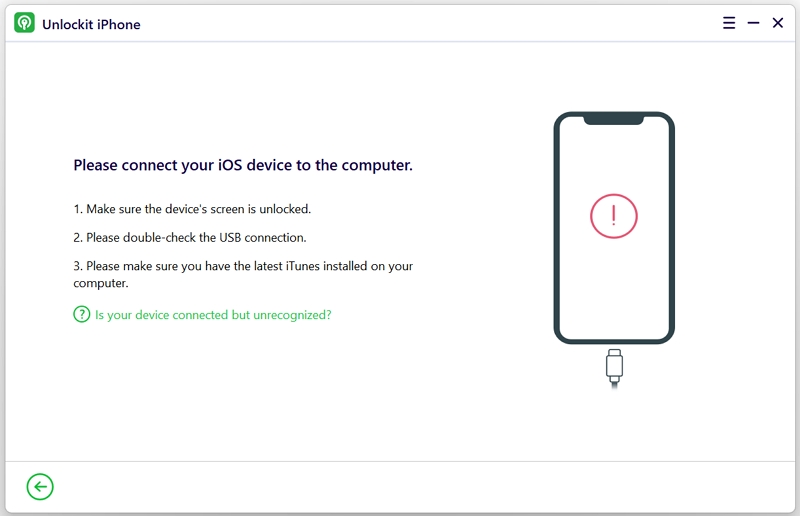 Step 4: If "Find My iPhone" is enabled on your device, turn it off by following the instructions on the screen.
Step 5: Click "Start" to proceed. The software will display a progress bar as it removes the passcode from your device.
Once the passcode is removed, you will see a message on your device screen confirming that the Screen Time passcode has been successfully removed.
How to Turn Off Screen Time Limit on iPhone with Passcode
You can easily turn off the Screen Time restriction on your iOS device completely, if you know the Screen Time passcode.
To do that, follow these simple steps:
Step 1: Open the Settings app on your device and then tap on "Screen Time."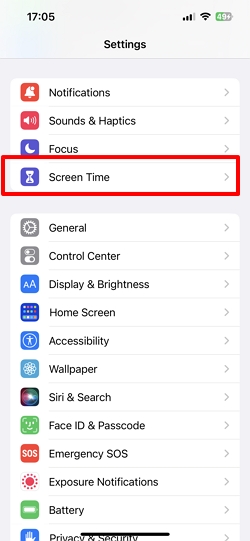 Step 2: Scroll down to tap "Turn Off Screen Time."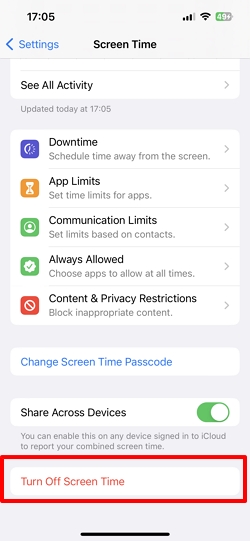 Step 3: When prompted, enter the Screen Time passcode.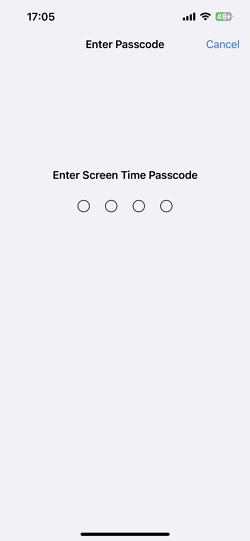 Step 4: Tap "Turn Off Screen Time" to confirm your action.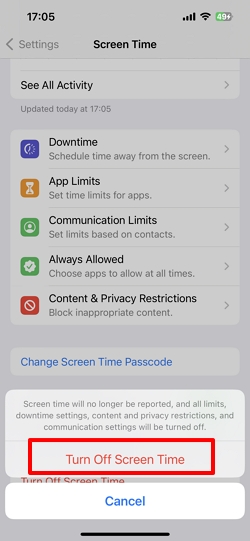 Turning off Screen Time will delete all your app, website, and notifications history. With this feature disabled, your device will not save any data.
FAQs About the Screen Time Limit
1. Can I remove the Screen Time limit by erasing all contents and settings?
Contrary to popular belief, performing a factory reset on an iPhone does not remove the screen time passcode without requiring a password. In fact, when you choose to erase all data and settings on your iPhone, you will be prompted to enter both your Apple ID password and screen passcode. Additionally, if you have set up a screen time passcode, you will need to enter it as well in order to reset your iPhone.
2. I need to turn Screen Time feature on and I don't know the password. What should I do?
If you are in this situation, you can use Unlockit iPhone to remove the Screen Time passcode. Alternatively, if you remember your Apple ID password, you can follow the above methods to reset the passcode.
3. Can I reset my iPhone without the Screen Time passcode?
You can use Unlockit iPhone to directly reset your iPhone without the need for the Screen Time passcode.
4. What happens when you enter the wrong Screen Time passcode too many times?
If you enter the wrong screen time passcode on your iOS device, here's how long you'll have to wait before trying again:
6 wrong attempts: Wait for 1 minute.
7 wrong attempts: Wait for 5 minutes.
8 wrong attempts: Wait for 15 minutes.
9 or 10 wrong attempts: Wait for 60 minutes.
11 or more wrong attempts: Wait for 1 hour.
Conclusion
I hope you've found the most suitable way for you to disable Screen Time limit without a passcode from the options that we have provided here. However, if you want a quick solution to your problem, consider using Unlockit iPhone. It's a reliable option that can help you resolve the issue in just a few minutes.