The increasing popularity of the macOS platform has made it an attractive target for hackers.
That's why Apple has placed a series of protection features to keep pace with the changing nature of malicious forces.
Unsecured apps and software are the most common gateways that attackers use to breach any system, such as the macOS.
Installing applications from the macOS App Store is more secure than installing them from unknown sources.
However, many developers distribute their software programs and applications outside the App Store. This makes software programs prone to security breaches.
Fortunately, Apple's strict security check ensures that all suspicious data are filtered out especially if they came from unknown sources. This is part of Apple's push for advanced security.
Mac notarization keeps apps and software programs safe by thoroughly checking and verifying them before distribution.
This helps ensure that these apps have a Developer ID, and code signature and are free from malicious content.
With that said, Software Developers are encouraged to have their applications notarized by Apple before distributing their apps to the public.
This will not only help developers keep their apps secure but also keep users from the risk of data breaches when they use the app.
What is Mac Notarization?
Mac notarization is a process wherein Apple checks software programs for viruses, code-signing issues, or other malicious content.
This process is automated and quick, meaning you will be given feedback right after the successful process.
For an app to get notarized, the developer must submit a copy of the app's code and his Apple ID credentials to Apple and wait for approval and certification. Waiting time typically takes half an hour.
Once the notarization process is successful, developers will receive a ticket. This ticket is automatically attached to the application or program to be distributed.
The ticket acts like a gate pass. When a user launches the app, the ticket will confirm that it is notarized by Apple and that it is safe from suspicious components.
The user will then receive a message prompt telling the user that the app is safe to open.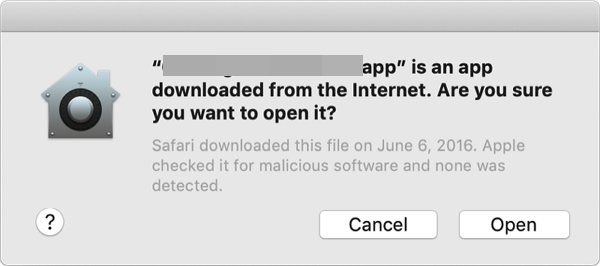 If the app hasn't been notarized, it will not launch as expected or fail to run on your macOS computer.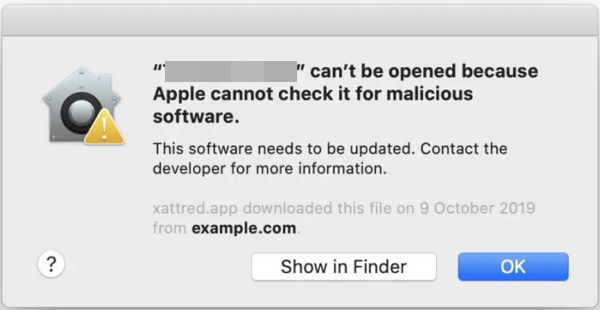 There are various software types that developers can notarize including:
macOS apps
Kernel extensions
Flat installer packages
UDIF images
Apple's notary service may also help developers monitor if their developer ID and signing key are exposed.
Apple does this by tracking its audit trail or software distribution history so that the owner can determine any unauthorized versions of his software.
Apple Has Notarized Foneazy MockGo
Foneazy has been helping Apple device users solve various problems with their devices, and one of its well-renowned apps is the Foneazy MockGo.
Foneazy MockGo is a location spoofer app that is useful for people who want to change their location in various apps for security purposes.
Some are still wary of installing the app due to its security issues. Fortunately, users no longer have to worry because Apple has notarized Foneazy MockGo from the first version on.
Now, users can feel confident installing and using Foneazy MockGo without worrying about viruses and other suspicious data.
The notarization process is part of the App's security requirements for macOS Catalina and other lower versions.
Also, as part of Foneazy's mission to provide maximum protection to their users' data, the notarization process is proof that the company upholds its ethical and quality standards.
Though the certification doesn't necessarily imply that Apple patronizes Foneazy, it shows that the app improved its performance quality and met its maximum security standards.