Plenty of Fish (POF) is a dating app that allows you to meet people within a particular area.
This app is closely similar to Tinder and Bumble wherein you will make a profile, and then the system will match it to other accounts with similar interests and specifications.
However, this matching method is hampered by your location since it's hard to find much connection within a nearby area.
If you're one of the countless people who want to know how to change the location of your POF app, there are certain things you have to know.
Would you like to know the steps to change the location of your POF app? Read the article to find out.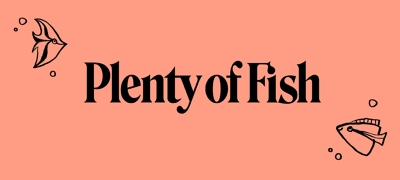 Is POF Location-based?
Before diving deeply into modifying your location in your POF app, let us first discuss whether this app is solely location-based.
POF is a location-based app. The application uses a system that determines your location and suggests matches within your preferred distance.
However, this becomes a problem if you're from a different city and planning to meet people from a specific location.
If you're having a trip and want to meet people online before hanging up with them, there will be a problem.
The location system of POF can only hone in on your desired location with you being there.
In this sample scenario, the best action would be to go to the city first and then use the app.
Otherwise, you'll be stuck doing it the old-fashioned way; by meeting people in bars or other places.
However, fret not. There are solutions to these issues, and you will see that as we progress further.
Why Change Location on Plenty of Fish?
As briefly discussed earlier, factors like constant traveling or wanting to meet a new set of people from different cities or regions are some of the reasons why someone would like to change their location on POF.
If you have been on the app long enough, chances are you've already seen the same faces repeatedly.
The dating game is full of trial and error, so changing your location might be your best choice if you've experienced enough errors during your run.
Furthermore, you might prefer people from a specific location because of their different cultures and traits. So, changing your location within the app is totally helpful.
Another reason is that more private individuals might want to change their location on POF to avoid certain people from their area.
Since the dating game is a tricky thing to get into, a user might want to prevent meeting former prospects through the app.
There are many reasons why an individual might want to change their location on POF. But whatever their reasons might be, one thing is sure, there's always a workaround to solve that.
Change POF Location By Updating City Manually
Plenty of Fish has an option that lets you update your city manually. If you want to see prospects from a particular town or plan on traveling to a different city, you can change your settings to tell the algorithm where to look for potential matches.
The best thing about this function is that it's already built-in, meaning you don't have to use third-party software to do this.
However, this feature is still limited since locating yourself to a different country might require you to create a new account.
Updating your city manually within Plenty of Fish works best if you plan to go to a different city only and not a new country.
If looking for fresh matches within the same country is your thing, this feature is for you.
Here's how to update your city manually in POF:
Step 1. Click on My Profile, then Edit Profile.

Step 2. Under the Basics tab, change your location.
Step 3. Ensure that the country, state, city, and zip code are correct.
Step 4. Scroll to the bottom of the page and click Save.

Log out and log back in to see if the changes have occurred.
Using GPS Changer To Change Location on POF
You can choose to use third-party GPS changer programs in situations where a manual update isn't applicable.
Third-party software is the best solution if you don't want the hassle of creating a new account whenever you visit another country.
The best option for an iOS GPS Changer is using MockGo. This software can change the GPS of your iPhone in 1 click and make apps requiring location data think you're at a different spot.
This app is perfect for games like Pokemon GO or dating apps such as POF and Tinder.
If you want to use this software to change your location on Plenty of Fish, here are the steps you need to follow:
Step 1. Download the program to your computer and boot it up.
Step 2. Using a USB cable, connect your iPhone to where the program is installed and click Start.
Step 3. The user interface will display a map, look for the Teleport button and click on it.
Step 4. You will be prompted by the program to choose a specific location using the search bar. Type the desired area and press Go.
Step 5. The program will display the coordinates of your chosen location. Click on Move Here to teleport to that location instantly.
Now open your POF app and see the changes in your potential matches.
MockGo automatically takes care of the relocation process and spoofs location-based apps into thinking you are in that specific place.
All that's left for you to do is boot up the app and enjoy the new set of people recommended to you.
Conclusion
While it's true that there are plenty of fish in the sea, thanks to apps like POF, the location system can sometimes be a hindrance to finding your perfect match.
The world is vast and ripe, with different profiles that could match your preference. So, exploring another city or country is a great way to engage.
With these different methods of changing your location on POF, your world instantly expands.
Therefore, you can choose people from a wider area inaccessible to you before. Follow the steps above and meet more people on POF!