Finding love has never been easier, especially with all these dating apps that help you look for your soulmate. One such app is Chispa, the choice of people looking for their Latino lovers!
Made for Hispanic people looking for love, Chispa is the best out there, and this article will help you broaden your horizons further on the app. Here's what you can expect:
What is Chispa
How can you change the location on Chispa for iPhone and Android devices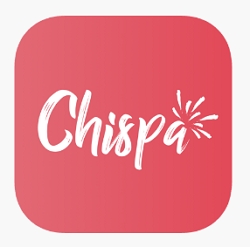 What is Chispa
Chispa is a dating app designed to help people of Hispanic and Latino backgrounds connect with potential partners. It's a user-friendly platform that works like many other dating apps but focuses on creating meaningful connections within the Hispanic and Latino communities. Here's how it works:
Sign Up: To get started, download the Chispa app from the App Store or Google Play Store. After installing, you can sign up using your email address or Facebook account.
Create Your Profile: Once you're in, you'll be prompted to create your dating profile. This is where you can add photos of yourself, write a short bio, and share some basic information about your interests and preferences.
Set Your Preferences: Chispa allows you to customize your dating preferences. You can specify the age range, distance, and gender of the people you're interested in connecting with.
Swipe Right or Left: Chispa uses a swiping system to match you with potential partners. When browsing profiles, you can swipe right if you are interested in someone or swipe left if you're not. If you and the other person swipe right on each other's profiles, it's a match!
Start a Conversation: Once you have a match, you can start a conversation with the other person using Chispa's messaging feature. This is where you can get to know each other better and plan to meet if you hit it off.
How Chispa Uses Your Location
When provided with permission from the user, the app uses your GPS location, along with other features, to determine your precise geolocation, allowing the app to find the right people for you in your proximity.
Depending on the permission the user provides, the app may even collect this information in the background without you having to run the app. It is, however, completely possible to deny such permissions to the application, but it will result in limited functionality provided by the application.
Change Chispa Location for iPhone With GPS Faker
Now, if you are on a computer, all you need to do is get your hands on an appropriate VPN service and be on with it. However, for iPhone users, life isn't all that simple.
You will need some third-party GPS spoofing tools if you want to make it work on Chispa. One such tool I can recommend is the MockGo, an iOS location changer that allows you to teleport the GPS to the place of your choice with a single click.
However, that isn't the reason I strongly recommend this tool, as the biggest flex MockGo has to its name is its ability to spoof iPhone locations without having to jailbreak your device. It also lets you fake GPS movement between two-spot or multi-spot modes to keep you anonymous.
Finally, the tool is also exceptionally easy to use as all you have to do is:
Step 1: Getting Started
First, download and install the app on your PC. Once it's installed, open it up.
Then, connect your iPhone to your PC. When your iPhone asks if you trust the PC, make sure to tap "Trust."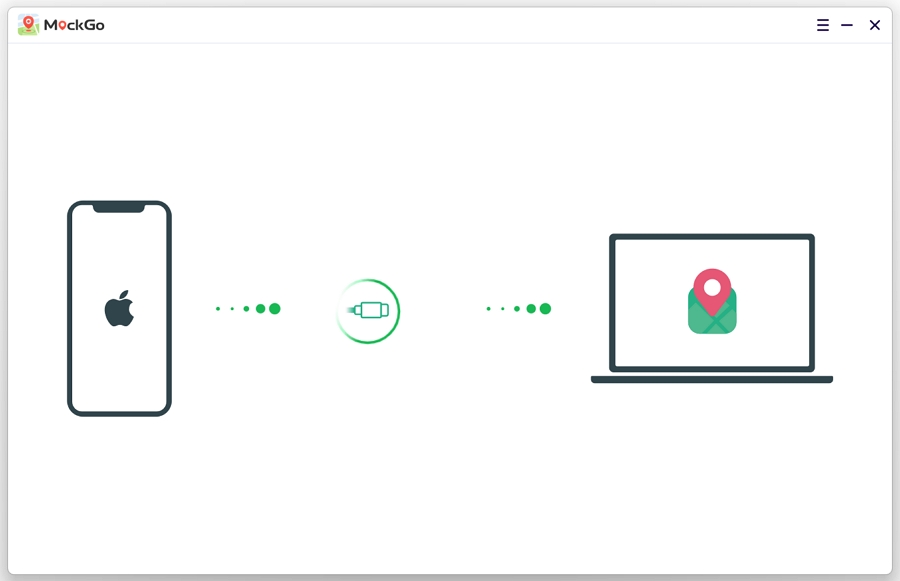 Step 2: Choose Your Location
Now, the app will start loading the map. You can pick any spot on the map as your new location. Just click on the "Move Here " button.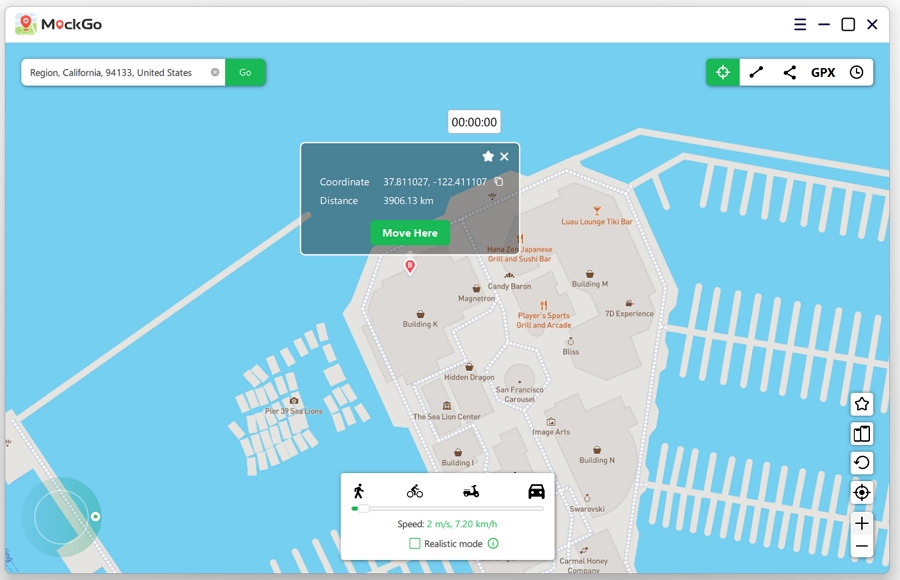 Step 3: See the Magic
Your location magically changes to the selected spot on your iPhone. It's that simple! Enjoy exploring your new virtual location!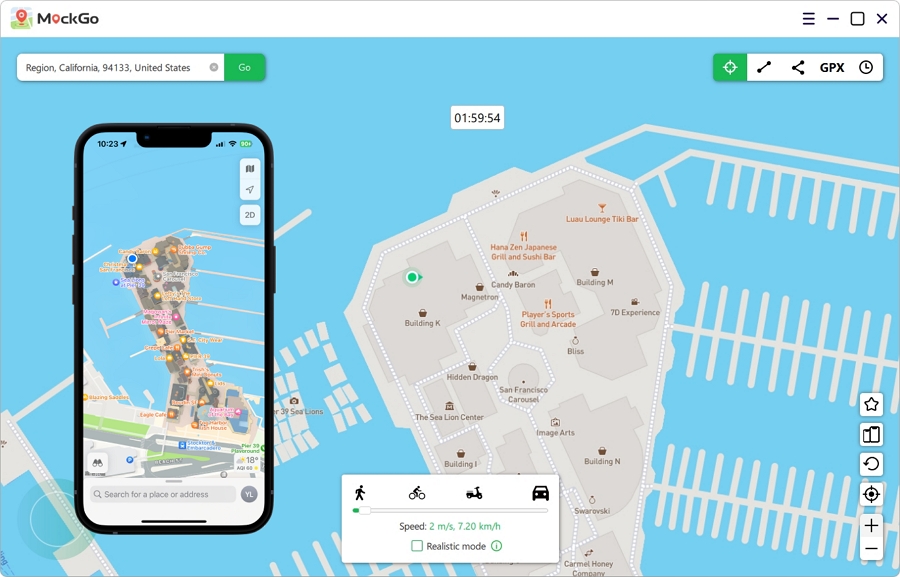 Change Chispa Location On Android with GPS Spoofing Tool
Now, as a proud iPhone user, it pains me to say this, but Android users have it a lot easier when it comes to some of the functions available.
One such thing is location spoofing, where all you Android users need is Fake GPS Location Spoofer, the app that does it all. To use Fake GPS, all you need to do is:
Step 1: Download Fake GPS Location Spoofer
First, head over to the Google Play Store on your smartphone. Search for an app called "Fake GPS Location Spoofer" and tap the "Install" button to download it.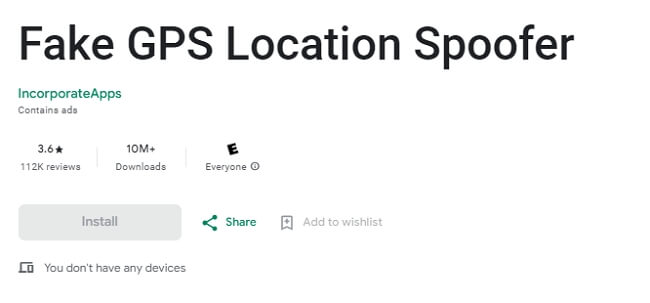 Step 2: Set Your Device
Once the app is installed, open your phone's "Settings" menu and look for the "Location" option. Change the "Location Mode" to "GPS Only." This helps your phone use GPS for location instead of other methods.
Return to your phone's "Settings Menu" and find "Developer Options." Inside the "Developer Options," look for an option called "Set Mock Location App." When you find it, choose "Fake GPS" from the list of apps.
Step 3: Change the Location
Now, open the "GPS GO Joystick" app you installed earlier. There should be a search bar where you can type in a location you want to pretend to be in. The app will move a little pointer on a map to that spot.
Lastly, tap the "Play" button in the app. Your phone will start pretending to be in the location you selected.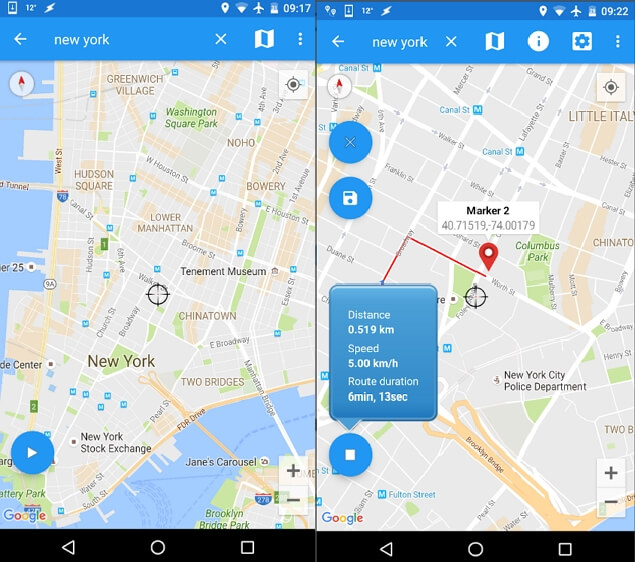 FAQs
Can I try Chispa for free?
Chispa usually allows users to sign up, create a profile, browse other profiles, and send a limited number of messages to potential matches for free. You can usually see how the app works and whether it fits you well without paying.
What is the difference between boosts and super Chispa?
Boosts increase the visibility of your profile on the app. When you use a Boost, your profile is typically shown to more users in your area for a certain period of time, whereas Super Chispa notifies the other party as soon as you like them, increasing your chances of a match.
How do I contact Chispa support?
The Chispa Dating App has a helpful customer support system. You can easily email them if you have any questions or issues. They also have a FAQ page with answers to common questions. These are the usual ways dating apps offer help, although it's often more convenient when they offer instant support during business hours.
However, users have mentioned that Chispa's customer service team is good at replying to emails quickly. So, you can expect a decent response time if you email them for assistance.
To Conclude
And that's all there is to it! Your Latinx lover would now be just a swipe away, in a location you want them to be. It never hurts to be prepared not to be lonely when you move to a new place or when you're even visiting, so grab ahold of your device, get all the tools and apps downloaded, and let's find you your soulmate!