Are you sick of just being able to see stuff on social media that is local to you? Yik Yak is here to break the mold.
The info on your newsfeed can be customized to your geographic area on this distinctive social media platform because it is location-based.
It's a great method to stay informed about local events, but it might be annoying if you want to explore information from other areas.
However, don't worry—we're here to assist! We'll look at how to change your location on Yik Yak in this blog article so you can freely browse material from around the globe.
One of Yik Yak's key components is its location setting, and we can't wait to explore it with you.
Let's learn to unlock the full potential of Yik Yak.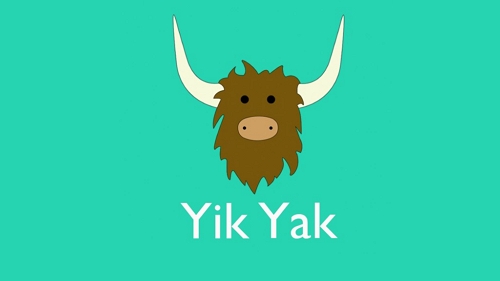 How Does the Yik Yak Location Work?
The location settings on Yik Yak use the GPS on your device to pinpoint your precise location.
The app will show postings from people within a 1.5-mile radius of your current location if you enable location services on your smartphone and provide Yik Yak access to your location.
When you post something on Yik Yak, the software uses your smartphone's location to add a location stamp to the post.
This means that while other users can see the location of the post's author, your precise location is hidden.
Additionally, Yik Yak does not store any location data. Once you exit the app or turn off your device's location services, your location is no longer visible on the app.
Can the Yik Yak Location Be Changed?
By default, Yik Yak's location settings use your device's GPS to determine your physical location, and the location radius is fixed at 1.5 miles.
However, there are ways to change your location on Yik Yak, although they require a little technical knowledge and additional software.
Use iOS GPS spoofing app like MockGo. One option for changing your location on Yik Yak is to use a GPS spoofing app like MockGo. This app allows you to change your device's GPS location to anywhere in the world, including a specific latitude and longitude.
Use Android Fake GPS app: Another option for changing your location on Yik Yak is to enable developer mode on your Android device and use the a Fake GPS app. This allows you to set a fake location for your device, which Yik Yak will then use to determine your location within the app.
While spoofing your location is possible, using techniques to alter your location on Yik Yak may be against the program's terms of service, thus, use Yik Yak properly and consider any possible hazards.
Change Yik Yak Location for iOS Device
MockGo is a powerful iOS GPS changer that allows you to change your iPhone's GPS location to any location worldwide in just 1 click.
Here's how to use MockGo to change your location on Yik Yak:
Download and install MockGo on your computer.
Launch the app and click Start from the app's main screen.
Then connect your device to your computer using a USB cable.
Once your device is connected, a map will show. From there, choose Teleport mode to change the GPS of your device.
Enter the location you want to spoof in the search bar and click Go.
Click Move Here to change the GPS instantly.
When entering the location you want to spoof in the search bar, be as precise as possible to ensure the accuracy of your fake GPS location.
Your device's GPS location will now be changed to the location you entered.
Change Yik Yak Location on Android
If you're using an Android device, you can also alter your location on Yik Yak by using GPS fake apps. Here's how:
Download and install a Mock GPS location application.
Allow mock locations by enabling developer options.
Make the location-spoofing application as default.
Spoof your location by choosing a mock location.
Now let us go through every step in detail!
Step 1. Download a Fake GPS Location Application
Even before you start the process, you should identify a mock GPS location application to use.
Although there are many applications available, we would recommend the Fake GPS location by Lexa.
This doesn't mean that you should ignore other top applications you can access for free on Play Store.
With most applications, you will be presented with interactive maps where you can choose a location of choice.
You will be surprised that others will even allow you to input coordinates.
Step 2. Allow Mock Locations by Enabling Developer Options
To fake your location effectively, you must enable your device's developer option.
To do this, head to the 'About page' under settings and identify the 'Build number' from the 'Software information page'.
Tap the Build number option until you notice a 'You are now a developer' message at the bottom of your screen.
After this, you will see a new 'Developer options' menu pop up in the main settings.
Step 3. Set the Location-Spoofing Application
Return to the Developer options and identify 'Select mock location application'.
When you tap on it, there will be a list of applications that you can use to spoof your location.
If you have installed only one application, it is the only one you will see. Go ahead and select it.
Step 4. Spoof Your Location
Return to the fake GPS application you downloaded and choose a new fake location.
Just tap on the play or start option on the application, and that is it. To confirm whether your location is spoofed, open Google maps for confirmation.
If your location doesn't update immediately in Yik Yak after changing your device's location, try restarting the app or your device.
Does VPN Work With Yik Yak?
A VPN encrypts your internet traffic before being forwarded through a server in a different country.
This gives the impression that you are truly accessing the internet from a different location.
On other platforms, a VPN can be useful for concealing your location, but it might not function with Yik Yak.
This is because Yik Yak uses the GPS on your device to establish your position. Thus, a VPN will only sometimes result in a change in your location on the platform.
To Conclude
In summary, Yik Yak uses location settings to connect users within a 1.5-mile radius.
Although there are ways to change your location, like using a third-party tool, it's important to note that VPNs are ineffective for altering your location on Yik Yak. The most dependable solution is MockGo.
For everyone to have a secure and satisfying experience using Yik Yak, it's imperative to use the app appropriately and in accordance with its rules.
You can get the most out of this special and thrilling platform by using the location settings wisely and responsibly.