Every Pokémon Go player is looking for that slight advantage that will put them over the top and one of the ways to get the edge is to use third-party additions to spoof GPS location.
The most popular place to find these third-party additions is TutuApp. In this guide we age going to be looking at how to use the TutuApp Pokémon Go to get that slight edge that can make the game more enjoyable.
What Is TutuApp and How Does It Work?
The TutuApp was first launched in Chinese, but now the app comes in an English version as well. It is a sort of third-party app store that allows users to download hacked versions of popular apps including Pokémon Go.
It is also a good place to find some of the apps that may not be available on the App Store or the Google Play Store. TutuApp is also fully compatible with multiple platforms including iOS, Android and even Windows.
It is also very easy to use, with a very simple to use interface. Its key features include the following;
This app store releases daily updates, meaning that any apps and games that you installed from the TutuApp will be updated often.
You will not need to jailbreak the iOS device or root the Android device to download games from this store.
The store itself is update often, introducing new improvements with each update,
TutuApp also has a feature makes it easy for you to clean cache files from your device.
Is TutuApp Pokémon Go Safe?
You expose your device to a lot of risks when you choose to download apps from a source other than the App Store or the Google Play Store.
For iOS non-jailbroken devices, the biggest threat you will face is malware since by installing the TutuApp on your device, you give the TutuApp unprecedented access to the data on your device.
Malware can very easily replace all the apps on your device with fake non-functioning versions and expose your login credentials to hackers.
Based on all these risks, it is not work installing TutuApp Pokémon Go on your device.
Does TutuApp Pokémon Go Still Work?
Yes, the TutuApp is still available for download but there are a few red flags that we noticed and feel we should point out.
First, when you download the TutuApp and open it, you will notice that it appears too polished, almost like it is not real. There are also a number of reviews on the storefront, but most of them appear to be spam.
But above all, the version of Pokémon Go you download from the TutuApp is a copyright infringement of the original, authentic version of Pokémon Go.
It will feel very different from the original game and there are too many pop-up notifications that you have you have to deal with as you play the game.
To install the Pokémon Go on an iOS device with TutuApp, you have to install a separate enterprise certification for every new piece.
These certificates can give the developer more control over the data on your device and according to Apple, TutuApp seems to abuse this privilege, violating the Apple Developer Enterprise Program Agreement.
Apple has pointed out in the past that TutuApp Pokémon Go developers have been known to abuse the enterprise certificates granted to them and have repeatedly violated the Apple Developer Enterprise Program Agreement.
If you choose to use it, you will experience the constant barrage of popup notifications and quest completion scenes that are enough to make the experience less than pleasant.
How to Install Pokémon Go on Android with TutuApp
To install of TutuApp Pokémon Go on your Android devices, follow these simple steps:
Step 1: Go to TutuApp website to download the TutuApp APK on to your Android device. You can also download the app on to your computer and then transfer it to the device using USB cable.
Step 2: Install it on the device as you would any other app. Don't forget to allow installation from unknown sources in the device's settings.
Step 3: Once installed, open TutuApp and use the search function to find the "Pokémon Go ++" App." Tap on it to start the installation.
Step 4: When the app is installed on your device, tap on the game's icon to begin enjoying Pokémon Go.
How to Install Pokémon Go on iOS with TutuApp
To install Pokémon Go with TutuApp on your iOS device without needing to jailbreak the device, follow these simple steps:
Step 1: Go to TutuApp website and tap on the download button to begin downloading the app on to your iOS device.
Step 2: Follow the instructions that the TutuApp provides to install it on to your device.
Step 3: Then, simply open TutuApp and find the Pokémon Go app using the search function. Install it and you are now ready to begin playing.
Alternative Way to Play Pokémon GO without Walking
There are many alternatives to the TutuApp including Appvalley, ACMarket, and Cydia. But all of these options require that you install an app on your device or even jailbreak the device.
If you would rather not do that, consider choosing MockGo iPhone GPS changer. This is a safer solution since it is a desktop tool and all you have to do is connect the iOS device to the computer and change the GPS location.
If you wanted to play Pokémon Go without having to move, you can use the teleport mode, two-spot or multi-spot mode to teleport the GPS or simulate GPS movement at a pre-selected speed.
Besides, MockGo is compatible with most iPhone models and iOS versions including the latest iPhone 15 and iOS 17.
The following step-by-step guide shows you just how easy it is to use MockGo to change your device's GPS location;
Step 1: Download MockGo and install it on your computer, run it.
Step 2: Connect the iOS device to the computer and then click on the "Start".
Step 3: Click on the Teleport icon at the top left corner of the screen and then use the search box on the right to enter the location that you would like to use.
Step 4: Drop the pin on the desired location on the map and in the popup that appears, click "Move Here."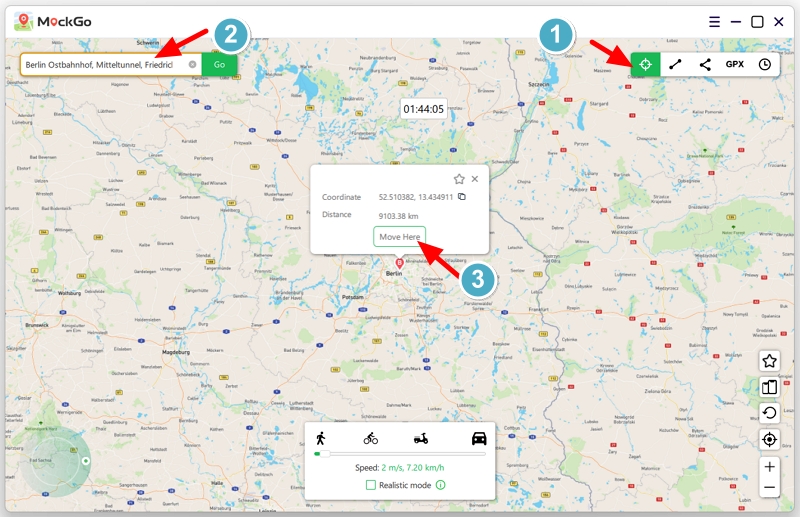 Your location will change to the new location you have selected. You can now open Pokémon Go and the new location should be reflected there.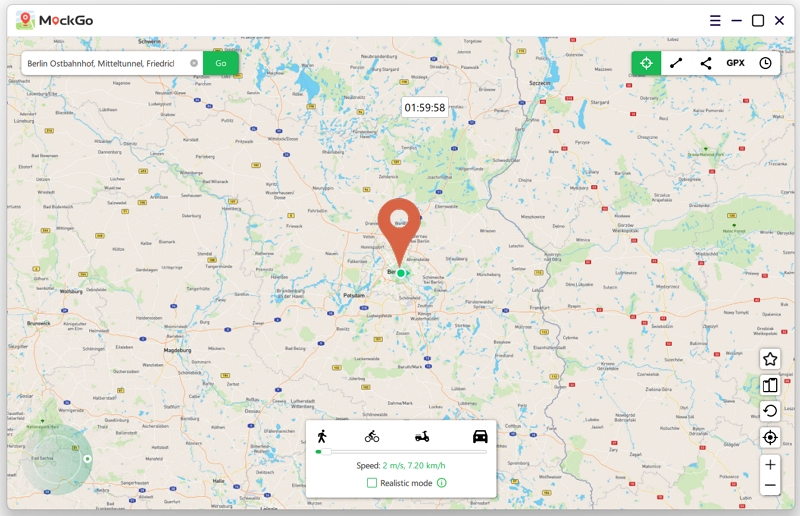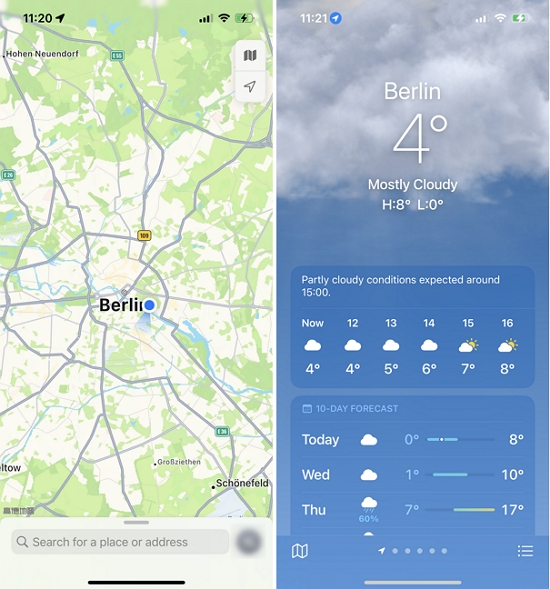 Conclusion
For most people the TutuApp Pokémon Go seems like a much easier solution since all you have to do is install the app. But considering how much information you have to give the app and the risks associated with it, it may be better to choose a solution like MockGo.