FRP lock is meant to protect the data on your device from unauthorized access, but if you forget your Google account password, it can also lock you out from accessing your device when you factory reset it.
Are you looking for a way to bypass the FRP lock on your Android device? In this tutorial, we'll guide you through how you can use the Apex Launcher APK to bypass FRP lock.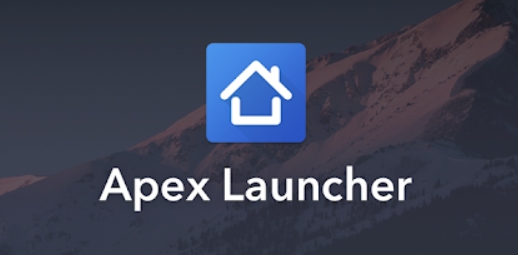 What is Apex Launcher FRP Bypass?
Apex Launcher is a renowned Android launcher that equips a range of unique features allowing its users to customize the home screen of any smartphone with Android 4.4 or the latest operating system.
Among its many features, it offers 9 customizable home screens, including a spacious dock holding up to seven icons, widget accessibility, infinite scrolling, a variety of transition effects to switch from one screen to another, and more.
Moreover, it even lets you personalize your icons and folders according to a certain theme with adjustable gestures to control your screen movements. Although most people don't find it classy, it systematically gives the user what they require.
Because of the extensive customizing choices, you will be able to bypass FRP on your phone via the security and settings options in this Apex Launcher and FRP bypass APK.
Where to Download Apex Launcher?
Although there can be many ways to download Apex Launcher, here is a quick and easy way to get it on your smartphone:
Go to the Uptodown and search Apex Launcher.
Download it, and once it is installed on the Android device, follow the next section to learn how to navigate it!
How to Use Apex Launcher to Bypass FRP Lock?
First, you will need to download FRP APK onto your device such as Addrom, VNROM, Pangu FRP APK.
Then go to Downloads and install the FRP APK. Tap on Next > Install > Done to finish the installation.
Then use Chrome or any Web Browser to download Apex Launcher.apk on your Android phone.
Install and launch the Apex launcher.
Go to Device Settings > Security > Other Security Options > Disable Find My device.
Go back to the main Settings menu, select Apps > Google Play Services and disable it.
Now, go to Settings, and add a Google Account.
Now enable all previous disabled Apps and Security services.
Restart your phone and finish all the setup on screen.
Now the frp lock is removed from your device.
Review of Apex Launcher FRP Bypass Method
Apex Launcher is an efficient option for Android app management and customization. Although the app has millions of users worldwide, not everything about Apex Launcher is up to par. Some people rank this app as another app launcher with nothing out of the ordinary.
After being out of the industry for several years, Apex Launcher brought customizable icons and widget features.
However, if you are a non-technical user unaware of dynamic controls, you may get stuck with the mechanics and functionalities as they are relatively complex to bypass FRP.
Another aspect that reduces engagement from Apex Launcher FRP bypass is the lack of customer support in case of any queries or recommendations.
Since it isn't that easy to use, it requires professional help to follow the steps to bypass FRP lock, but you can't find any official representative to cater to your problems.
Besides the above-highlighted issues, the app leads with its custom features and efficiency. Moreover, you can even back up your storage and restore it whenever you want to change your smartphone or reboot the device.
A Better Alternative to Apex Launcher FRP Bypass
Since Apex Launcher can be complex for non-technical users, most people like switching to a more straightforward but flexible choice to bypass FRP, like Unlockit Android.
It is a beginner-friendly tool offering an easily understandable and intuitive interface. Furthermore, it is often a primary choice for users due to varying user accessibility and low prices.
Unlockit Android offers the following features that highlight it for a variety of users:
Bypass Google FRP in just 1 click.
Compatible with most of Samsung devices running Android 6-12.
It is an all-in-one tool. You don't need any additional FRP APKs.
Effective customer support.
Here's how to unlock the FRP lock on your Samsung device using Unlockit Android;
Step 1: Download and install Unlockit Android on your computer.
Step 2: Open the program and click "Start" in the main window.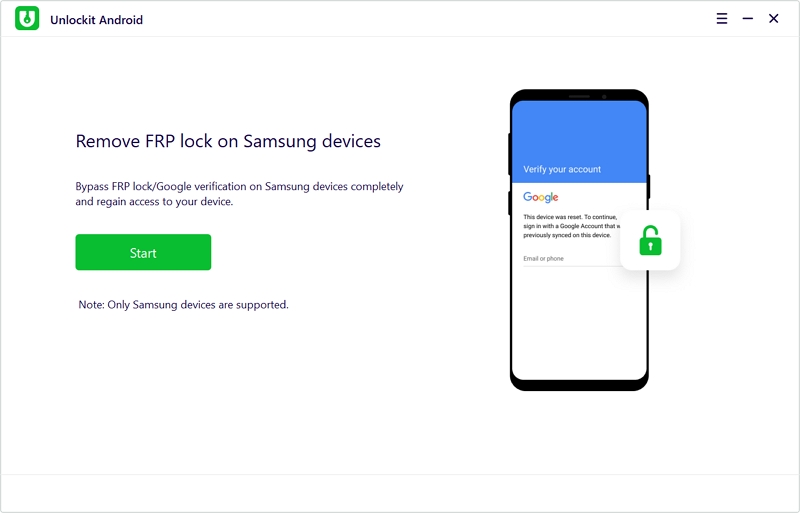 Step 3: Connect the Samsung device to the computer.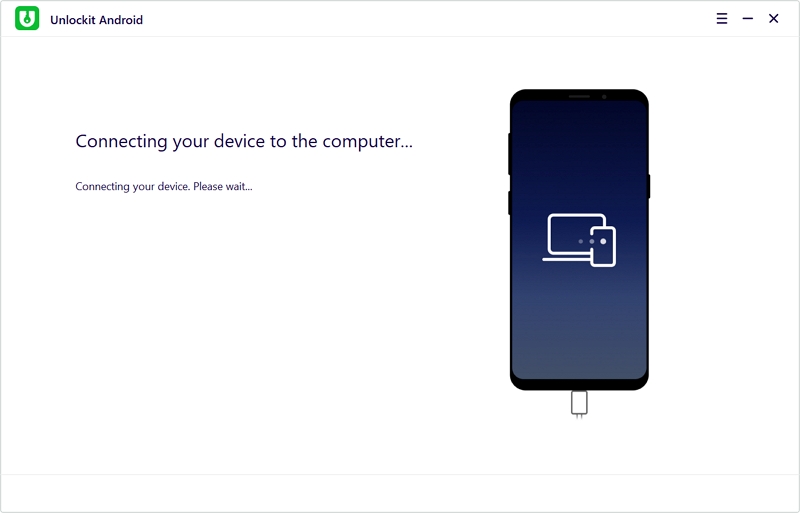 Step 4: Choose the One-Click bypass mode from the list in the next window and click on "Next."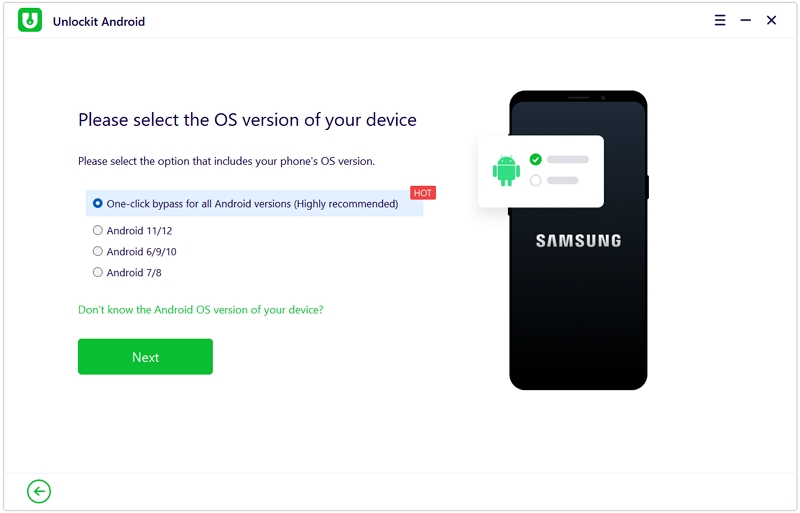 Step 5: Unlockit Android will start to unlock the device. Follow the instructions to complete the unlocking process.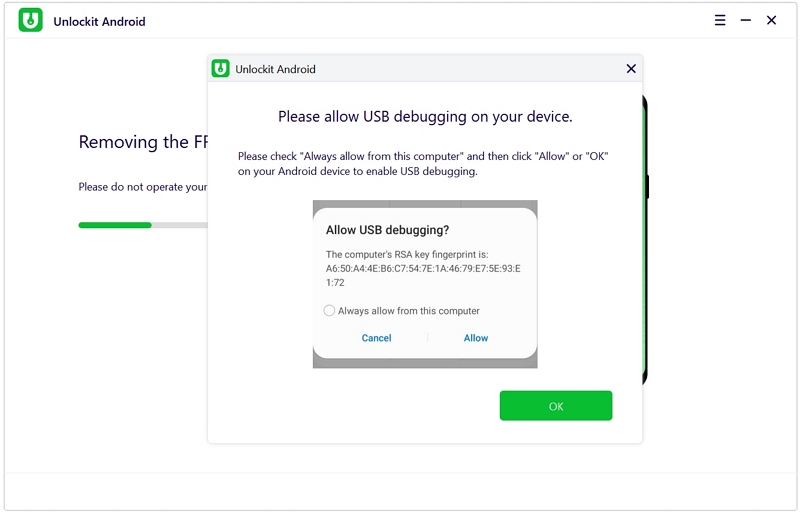 When the process is complete, your device will restart and be unlocked.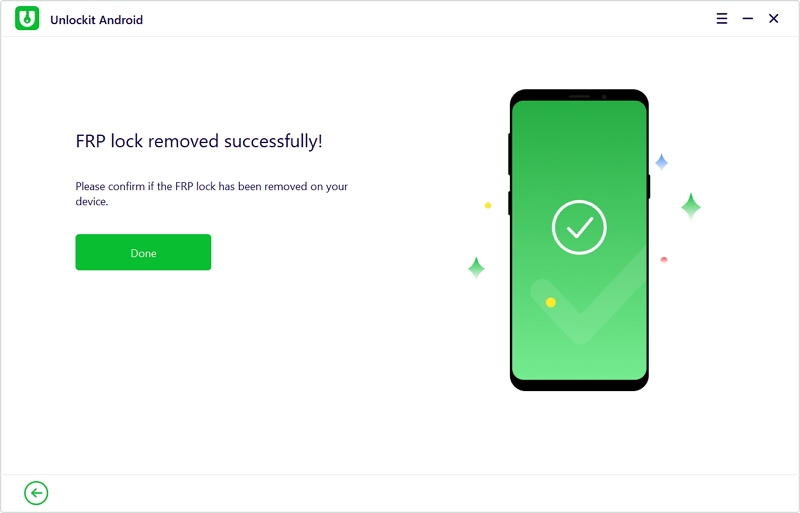 Conclusion
With Apex Launcher, you will require specific accessories to bypass FRP on your Android, which could be time-consuming. So, if you aim to remove the Samsung FRP lock without any additional tools, we suggest trying out the all-in-one software Unlockit Android.