Factory Reset Protection is a built-in security feature in Android devices that protects the user's data and files from unauthorized eyes.
When you do a factory reset, FRP kicks in once you start to set up your device. It will prevent you from accessing your device until you input the correct Google account credentials that were originally set.
What can you do if you can't remember your Google account credentials and get locked out of the Google verification screen?
You won't be able to access your own phone in the meantime, but don't worry because there are ways to bypass the FRP lock on your Android device through external software and tools such as Easy Samsung FRP Tool.
In this guide, we will show you all the details about the Easy Samsung FRP Tool.
Interested? Then let's get to it.
What is Easy Samsung FRP Tool
As mentioned earlier, you can bypass FRP locks through the use of third-party tools and software.
Easy Samsung FRP Tool is a good example of software that will allow you to access your phone again after doing a factory reset without having to log in to your Google account.
Features of Easy Samsung FRP Tool
The software comes with multiple features that allow the tool to bypass FRP locks on various Android devices. Here are the available features that the Easy Samsung FRP Bypass Tool provides:
Bypass FRP Locks
The most important feature of this tool and the reason why you are reading this article is the ability to bypass FRP locks on Android devices. With this, you can easily access your device without the need to input your Google ID during start-up.
Versatile Device Compatibility
The software is compatible with all Samsung Galaxy devices, inclusive of those that run on Exynos and Snapdragon processors. You can download the app on Windows XP up until the latest Windows 11, as well.
Access to Chrome
You can also access Google Chrome while on start-up using this software. All you have to do is to run the app while your smartphone is connected to a wireless internet connection.
How to Use Easy Samsung FRP Tool
The process of how to use the app is pretty lengthy but you can easily handle it by following the directions carefully. Here are the steps on how you can use the tool to bypass FRP:
First, head to their website then download and install the tool.
Once installed, launch the EasySamsungFRPLatest.exe.
Now, click on Disable Driver Signature Enforcement from the drop-down menu.
Next, restart your PC to make those changes.
After restarting, launch EasySamsungFRPLatest.exe again.
Now, connect your Android device to your PC using a USB cable. Make sure it is connected to a Wi-Fi network, as well.
After that, go back to the app and select the Bypass FRP option. Wait until the process is completed.
Once completed, a prompt for driver installation will pop-up. Select Install Anyway from the menu.
From here, head back to your phone and a pop-up window should appear. Click on View to be redirected to Chrome.
Now, type in the following address in the taskbar: bestflashfile.com/frp-bypass-apk
After you are redirected to the website on your phone, download the FRP Bypass APK.
Once installed, open the application and go to Bypass FRP.
Next, tap on Settings then go to Security.
Select Enable Pin Windows and create a pattern lock in the Menu section.
Finally, restart your Android device to apply those changes.
After doing those steps, you are good to go.
Shortages of Easy Samsung FRP Tool
From the steps listed above, you can tell that the process is quite long and complicated, and making a simple mistake means you have to do everything all over again.
If you are looking for a much easier and quicker method, there are alternatives that you can look for on the web.
Unlockit Android as an Alternative
One of the possible alternatives you can go for is Foneazy Unlockit Android. Unlockit is an all-in-one tool that allows you to bypass FRP on Samsung devices without breaking a sweat.
Once the FRP lock has been removed with Unlockit, you can setup a new Google account and password on your device. Furthermore, it is compatible with the vast majority of Android smartphone devices running Android 6-12.
The interface is user-friendly, so even if you are not much of a tech yourself, will walk you through each step to remove the FRP lock in minutes.
Here are the steps on how to use it:
Step 1. First, download and install the application on your PC.
Step 2. Launch the application once it is installed. Click on Start to begin.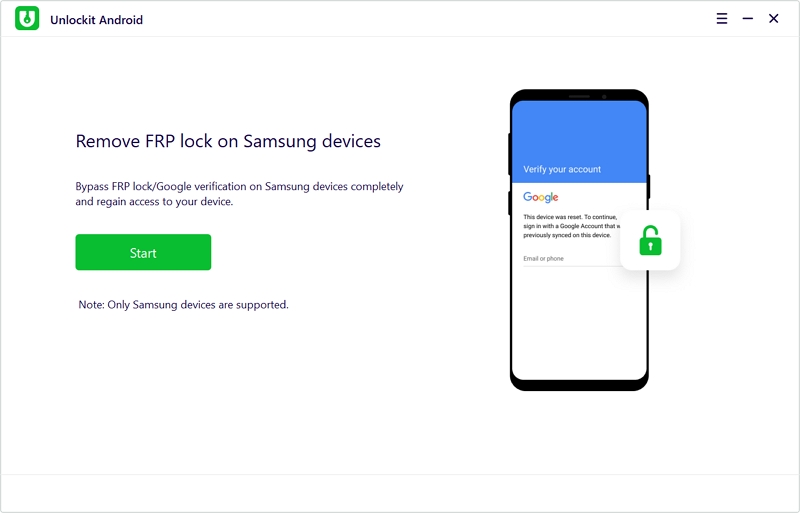 Step 3. Next, connect your Android device to your PC.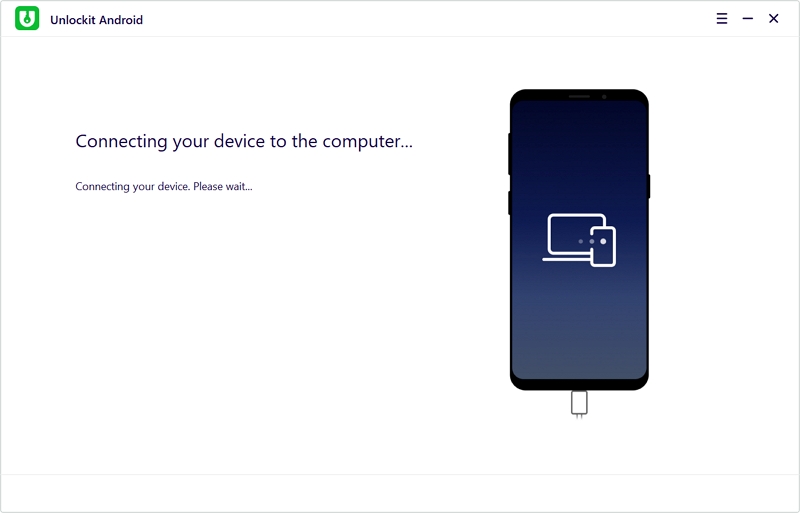 Step 4. Now, a list of OS versions should appear on the next screen. Select the OS version that your phone is running on at the moment. Click on Next to move on to the next step.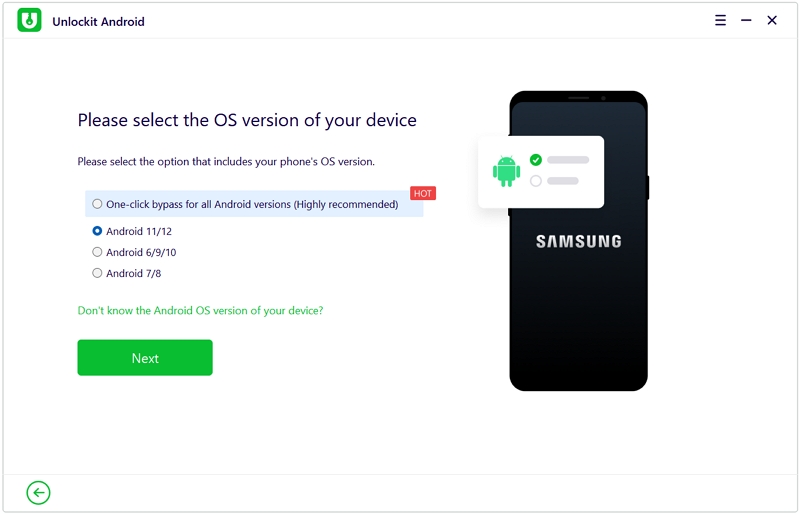 Step 5. As soon as it is confirmed, Unlockit will send a notification to your device. This will take time and a progress bar will appear on your screen. Avoid disconnecting during the entirety of the process.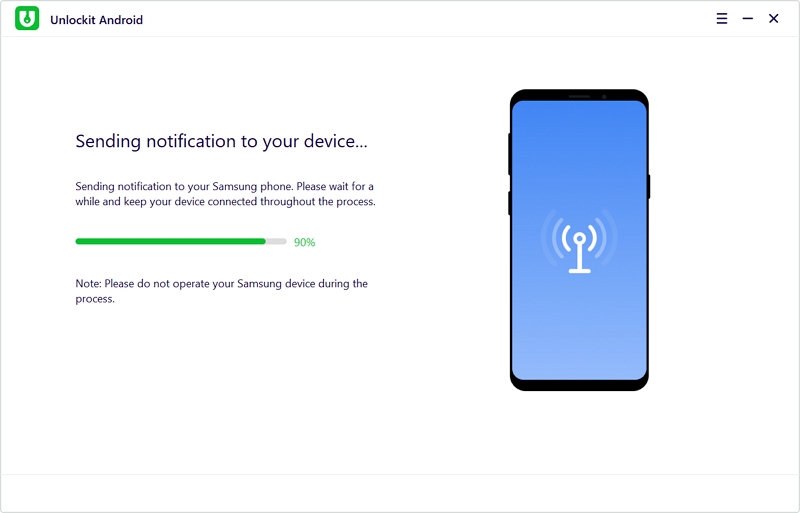 Step 6. Once it's done, set up your Android device.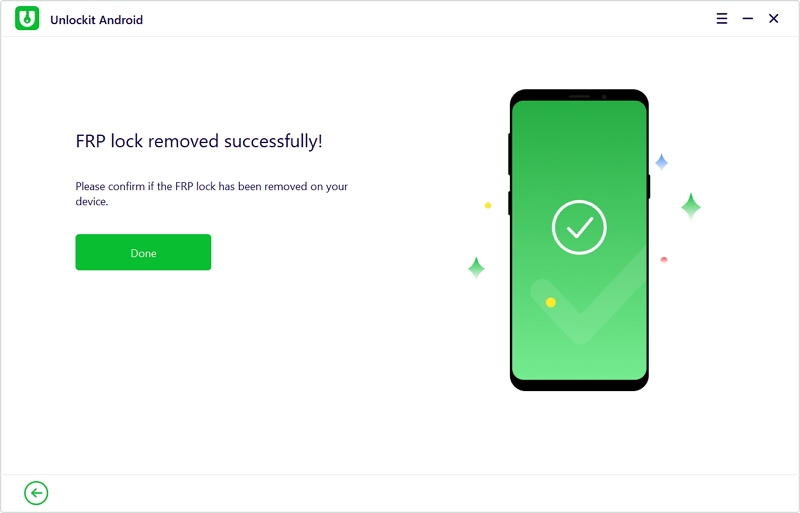 And that's it! As you can see, the process is quicker and more straightforward compared to the previous tool.
This software, however, is a paid tool that can be bought for as low as $29.95 on a one-month plan, so you are going to have to cough up some cash.
Wrapping Up
FRP locks are pretty helpful against intruders especially when thieves get a hold of your device and try to do a factory reset before selling it.
However, there are times it may backfire and you'll end up getting locked out of your own phone.
You can bypass FRP locks through third-party software like Easy Samsung FRP Tool and Unlockit Android.
The former has a lengthier process but it is a free tool that everyone can use. The latter, on the other hand, has a simpler process but requires payment. Choose the software that works for you.
If you have any questions or queries about FRP Bypass tools, feel free to leave a comment down below.