When an Android device is FRP locked, you will be asked to enter your Google ID and password every time you try to reset the device.
If you don't know these credentials then you will be stuck on the FRP lock screen and therefore be unable to use the device.
Fortunately, there are various ways that you can bypass FRP on your device. One such solution is Pangu FRP Unlocker. But is Pangu FRP Unlocker a reliable solution?
Here, we will show you how you can download this tool and use it to bypass FRP on your device.
What is Pangu FRP Unlocker
Pangu FRP Unlocker is an app that you can use to remove FRP from Android devices without needing a computer. Since it is an application, you will need to access the browser on your device to install Pangu FRP Unlocker.
This FRP removal tool can be very useful in unlocking FRP from several Android devices, running various versions of Android including Android Lollipop 5.0, Marshmallow 6.0, Pie 9.0, Nougat 7.0, Oreo 8.0, 10 Q, Android 11, and Android 12.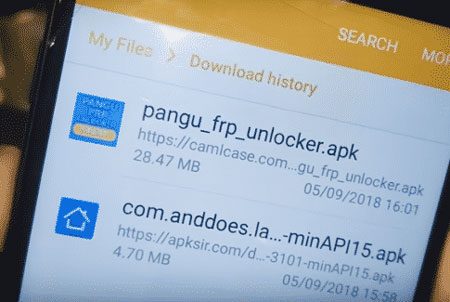 Download Pangu FRP Unlocker
Go to this link to get the latest version of Pangu FRP Unlocker. This version supports all versions of Android from Android 5 to Android 12.
How to Use Pangu FRP Unlocker
Here's how you can use Pangu FRP Unlocker to remove the FRP lock from your Android device:
Step 1: Turn on the device and connect it to a reliable Wi-Fi network. You will then need to access the Chrome Browser on the device.
Step 2: On the browser, use the link above to download the Pangu FRP APK. Once it is downloaded, tap on Next > Install > Done to install it on your device.
Step 3: Go back to the Chrome browser.
Step 4: Download the "Apex Launcher APK" and install it on your device.
Step 5: Open the Apex Launcher on your device and then go to Device Settings > Security > Other Security Options and then disable "Find my Device."
Step 6: Go back to the Settings menu and tap "Apps" and the find and disable "Google Play Services."
Step 7: Now go to Settings > Account > Add Account > Google to add a Google Account.
Step 8: Once the new account has been added to the device, go back and enable all the services you disabled in "Apps" and "Security."
Step 9: Restart the device and you can now go through the setup steps.
Alternative: Unlockit Android One-Click FRP Bypass
Pangu FRP Unlocker may be able to work to remove FRP from your device, but it can be a complicated solution that is not user-friendly, especially for beginner users.
You may thought that the above steps are confusing and hard to follow. Is it possible to bypass Google verification in as few as 3-5 clicks?
Yeah, the answer is YES! All you need is Unlockit Android. We recommend this tool because it instantly bypasses FRP on Samsung smartphones in just one click without taking a complicated process.
It is a desktop solution that only requires that you connect the device to the computer to unlock it.
It will completely remove the Google account from the device, allowing you to set up your own Google account.
It is a very simple solution: you can unlock the device in just one click.
It has one of the highest success rates and it can remove FRP from Android devices running all versions of Android from 6 to 12.
Website support and regular software upgrade.
To bypass FRP lock using Unlockit Android, follow these simple steps:
Step 1: Download and install Unlockit on your computer. Run the program after installation and click "Start."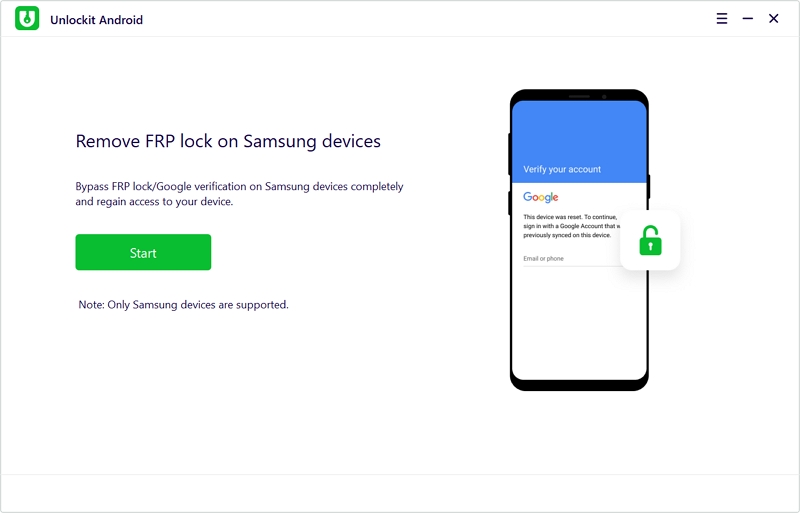 Step 2: To start the bypass process, connect the Samsung device to the computer using USB cables.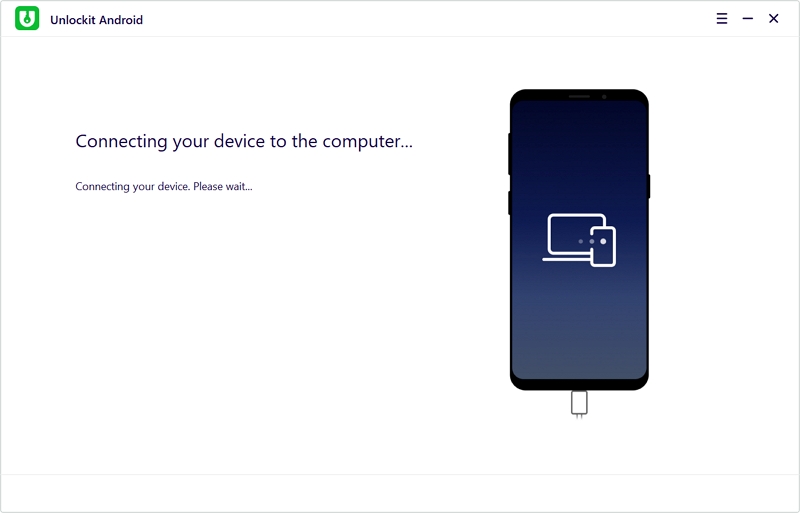 Step 3: Select All Android Versions from list to enable one-click bypass. Then make sure that the device is connected to a stable and reliable Wi-Fi network.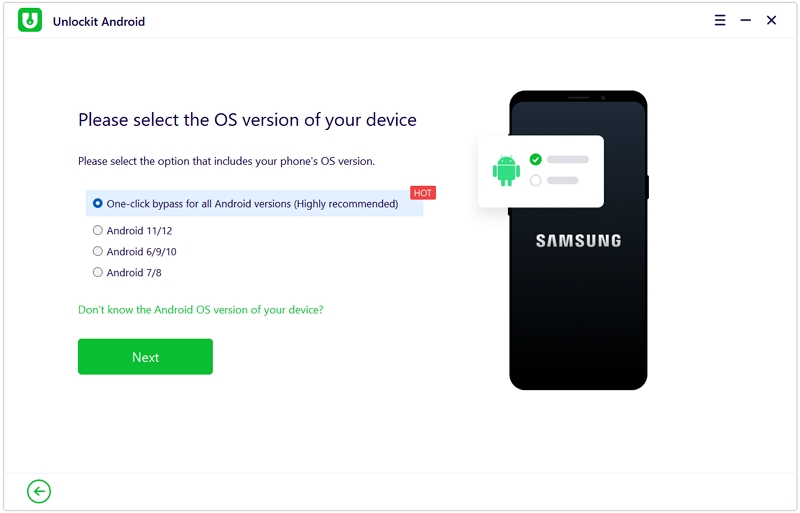 Step 4: After that, Unlockit Android will start the unlocking process. Follow the on-screen instructions to set up the device during the removal.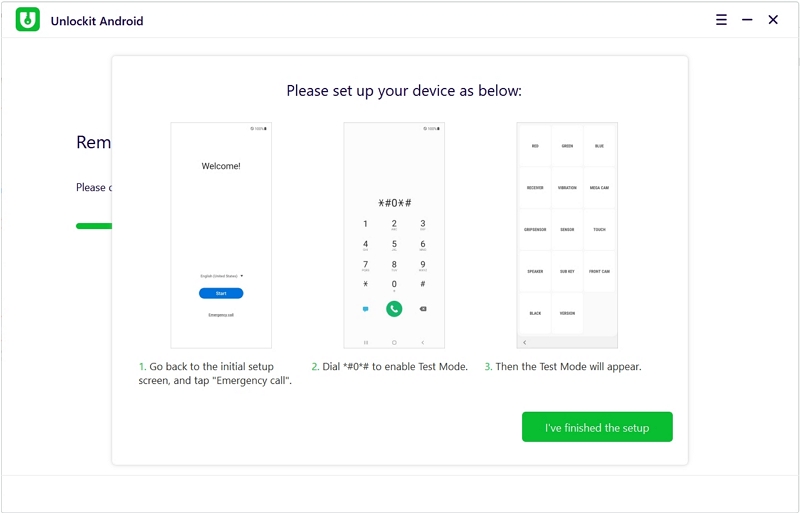 Step 5: When the process is complete, the FRP lock will be removed from the device.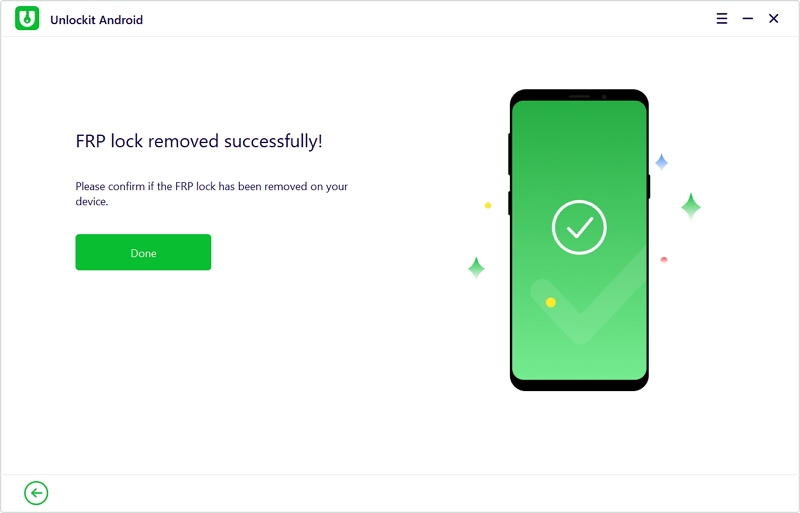 To Conclude
Pangu FRP Unlocker is a simple tool to remove FRP from Android devices. But if you don't know how to access a browser on a locked device, it may prove not very useful to you.
For those looking for a simple solution that will unlock their device quickly and easily, Unlockit Android is the best option to consider. It is easy to use even for beginner users and it will always work.