Factory Reset Protection (FRP) is a security feature that all Android devices have. It is meant to protect the data on your device in case the device is lost or stolen as it will keep the person with the device from using the device without the username and password.
But oftentimes, you may find that you need to bypass FRP conditions, like when you have forgotten the password or you have purchased a second-hand device with FRP still attached to it.
There are many applications that may be able to help you with this problem and in this article, we will take a closer look at Technocare APK, one of the most popular FRP bypass apps in the business.
What is Technocare APK FRP Bypass
Technocare is an Android application that can help users easily bypass FRP on their devices.
It is not an application that you will find installed on your device, to use it, you have to install the APK onto the device.
But once it is installed, it works to bypass the security lock that prevents you from accessing the data on the device.
Technocare resolves the problem by allowing you to create a new Google account on your device without unlocking it.
And since FRP is often connected to a Google account, you can use the new account to get access to the device.
In this way, this app allows you to resolve the problem and get back into your device without affecting the device in any way.
When you repair or reset your Android device and you find that the Google Account username and password that you enter on the verification page don't work, you can use Technocare APK to create a new Google account and get access to your device.
It works with every Android device, running all versions of Android.
Features of Technocare APK
To be functional Technocare APK has several very useful features, including the following:
It is a simple, safe, and trustworthy solution to unlock Android devices
It can unlock FRP on all Android devices, running all versions of the Android OS
Once the device has been unlocked, you can use Technocare APK to install custom ROMs onto the device.
You don't need to register to use the app
It is a safe solution that is free from malware, bugs, and viruses that may affect your device
This app is not restricted or restrictive in any way: anyone of any age and in any country can use it to bypass FRP.
It has a very simple user interface that makes it a very simple solution to use
You can also use Technocare APK to unlock Google Assistant settings
Download Technocare APK
To use Technocare to bypass FRP on your Android device, you will need two things: Apex Launcher and the Technocare APK.
Apex launcher is an application that will arrange the apps on the locked device to a stock version.
This makes it very easy for you to navigate the home screen and find the apps that you will need while repairing the device with Technocare APK.
How to Bypass FRP with Technocare APK
Once the Technocare app is installed on the device (you can download it from its main website), you can use these steps to use this solution to bypass FRP on your device:
Step 1: On the locked device, choose the language on the welcome screen to begin the process.
Step 2: You will then need to enable the Talkback feature. You can easily do that by pressing the Home Button at least 3 times.
Step 3: When the Talkback menu opens, go to the Talkback settings and tap on "Search." Type in "Getting Started with Talkback" and select the option when it appears.
Step 4: You should see a YouTube video on the main "Getting Started" page. Play the video and then click on the three dots next to the video to choose the "Share" icon. Choose "Google Plus" as the medium to share the video.
Step 5: You will then be redirected to YouTube. Here, tap on "Terms and Privacy Policy" from the bottom to be redirected to the default browser on the device. Once here, click on Bookmarks > History.
Step 6: The "Download History" page will open in the File Manager app. Here, click on "My Files" and select the SD card.
Step 7: Open the SD card directory on your device and then tap on the Apex Launcher APK, that you must have already installed on your SD card.
Step 8: Install the Apex Launcher onto your device from the APK on the SD card. If a popup appears during the installation, go to Settings and then select "Allow Installation from non-market apps."
Step 9: Once the Apex Launcher is installed, the menu on your device will be transformed into the Apex Launcher interface.
Step 10: Go to Settings > Lock Screen and Security > Other Security Settings > Device Administrators and then disable "Find my Device" and make sure that it remains disabled.
Step 11: Then go to Settings > App and tap on the three dots to select "Show System Apps." Here, select "Google Account Manager" from the list and disable it. Do the same with the Google Play Services.
Step 12: Now open Technocare APK that you must have installed on an SD card. Tap on it to begin the installation process and tap "Next."
Step 13: Once Technocare has been installed successfully, go to Settings > Accounts and add a new Gmail account.
Step 14: In the "Device Administrator, enable "Android Device Manager."
Step 15: Go back to Settings > Apps and then re-enable both Google Account Manager and Google Play Services.
Step 16: Restart your Android device and you will find that you have successfully bypassed FRP. You can then continue using the device.
Technocare APK FRP Bypass Review
While Technocare APK might be able to bypass FRP on some Android devices, it is worth pointing out that it doesn't support all Samsung devices.
This is the main complaint that users who have tried to bypass FRP on Samsung devices using Technocare have.
The following are some of the other complaints that users have about this FRP bypass solution:
It works on many Android devices, but it may not be able to unlock many Samsung devices.
The whole process of unlocking the device is lengthy and complicated. Even before you can begin to unlock the device, you need to create a USB drive that is compatible with the OTG cable. Once this is done, the process of unlocking the device itself is also very complicated and not at all suited to the average user.
Technocare doesn't have an official website and therefore lacks the credibility and trustworthiness of the app is called into question. For this reason, the safety of your device and the data on it cannot be guaranteed.
Unlockit Android - The Alternative to Technocare APK
Technocare APK may therefore not be a great solution if you want to remove FRP from a Samsung device.
Even if it is a reliable solution for your Android device, we have already seen that it is not a safe solution or easy to implement.
Therefore, you may be looking for a solution that is effective, safe, and makes the process of bypassing FRP very simple.
One of the best Samsung FRP bypass tools that meet these criteria is Unlockit Android. This is a desktop solution that simplifies the whole process, allowing you to unlock your device in a matter of minutes.
Main features of Unlockit Android:
This program allows you to bypass FRP or Google Lock in just one click.
Once the device is unlocked, it is removed from the Google account so that it can no longer be tracked using that account.
You can then create a new Google account and use it to sign in to the device and manage the various aspects of the device.
Unlike Technocare APK, Unlockit supports all Android devices, running all versions of the Android OS.
Here's how to use Unlockit Android to bypass FRP on any Android device:
Step 1: Unlockit Android is a desktop solution. Therefore, the first thing you need to do is download and install the program onto your computer.
Step 2: Once the installation is complete, open Unlockit Android and click on "Start' to begin.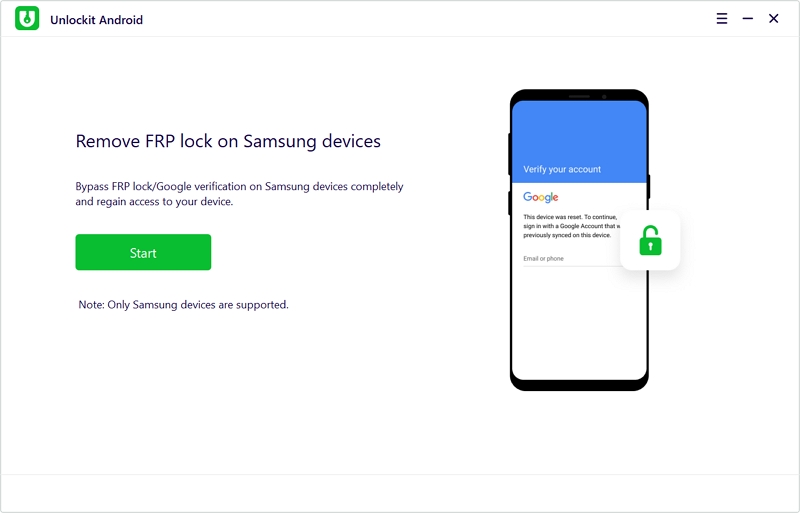 Step 3: Connect the Android device to your computer.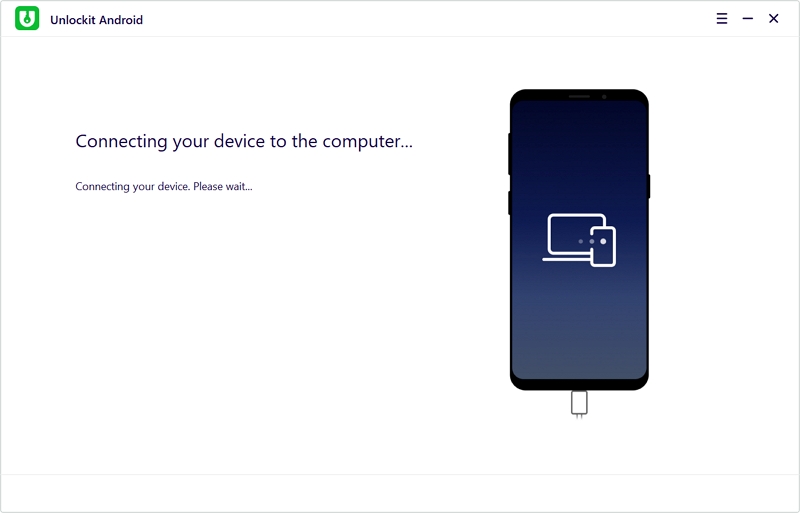 Step 4: Once Unlockit detects the connected device, you will be able to select the version of Android running on your device. Choose "All Android Versions" from the list.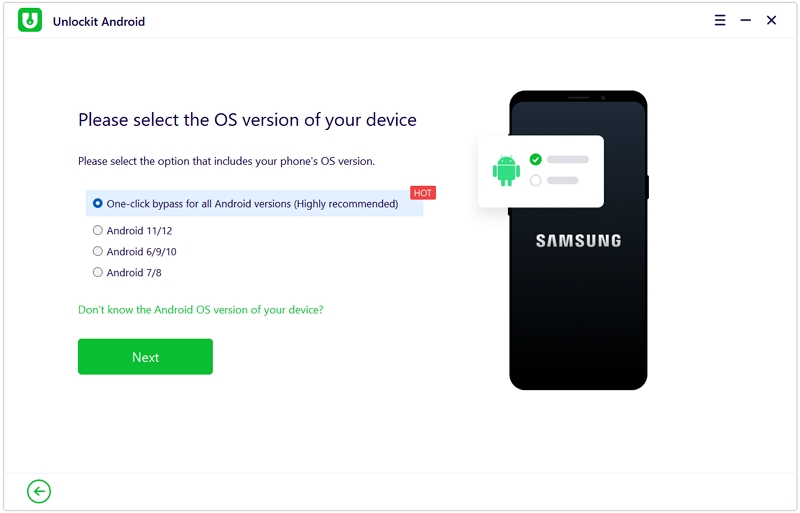 Step 5: Then, the program will start to removing the lock on the device. Follow the on-screen instructions to set up the device during the process.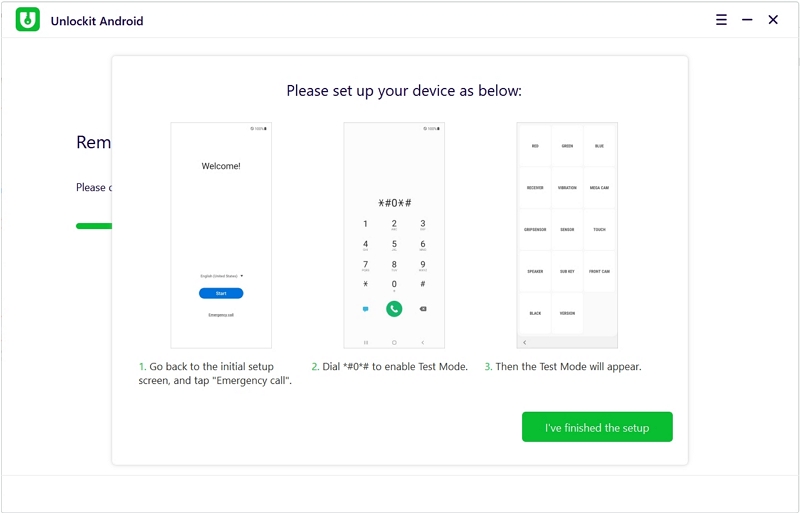 Step 6: In a few seconds, you will then see "FRP Lock removed successfully," indicating that the process has been successful and the device has now been unlocked.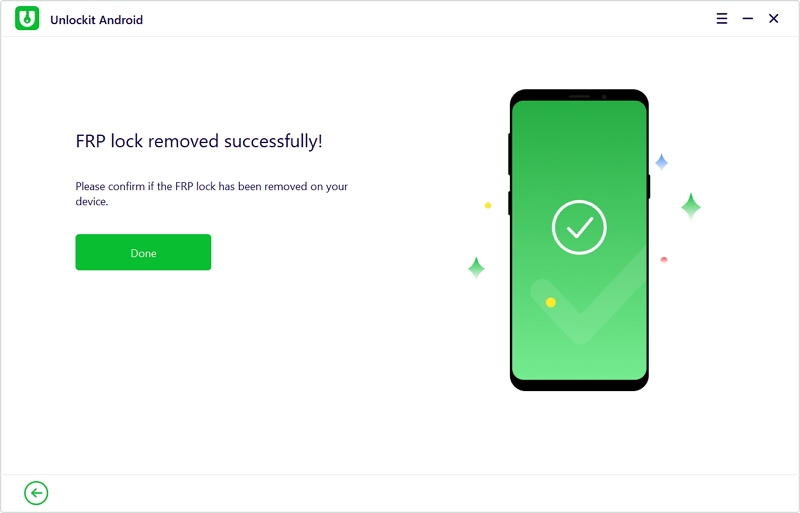 Final Verdict
When looking for a way to bypass FRP on android devices, you will inevitably come across Technocare APK.
For the most part, this tool may be able to work to bypass FRP, but it will not work for all devices.
It is also a complicated solution that can be very hard to implement, making it less ideal for the beginner user.
In comparison, Unlockit Android is compatible with all Android devices, works every time, and is so easy to use you can unlock any Android device in just a few simple steps.