Making the most of an iPhone with an iCloud Activation Lock is pretty hard. But trying to pronounce F3arRa1n is harder. This mouthful of a bypass tool is a very sought-after solution due to its claims of being able to bypass iCloud activation without damaging your phone.
Wouldn't it be amazing to not have to ask the previous owner for their credentials or give a shady website 30 days to fix the issue for you? Let's put F3arRa1nl to the best and see how it works to bypass Activation lock.
What is F3arRa1n?
F3arRa1n is a tool that is used to bypass iCloud activation lock so you can make the most of your iPhone. The iCloud Activation Lock is a mechanism put in place to ensure any lost or stolen iPhone isn't used without the previous owner's knowledge.
With the activation lock in place, you won't be able to use your iPhone without the Apple ID credentials of the previous owner. But getting those details can be hard, which is why the F3arRa1n makes a world of difference. Here's a breakdown of its most popular features: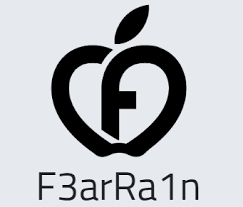 iCloud Bypass
The main feature, the reason everyone wants this tool, is its ability to get past the activation lock on your iPhone without the need for an Apple ID or password. You can easily unlock your phone from the comfort of your home.
Easy to Use
Another great feature of this tool is that it's very easy to use. The website provides a tutorial on how to activate it, and you can also get help from customer care services. It also has a user-friendly interface that doesn't intimidate people who aren't tech-savvy.
Customer Support
Once you have downloaded the tool, you get to access customer support via Telegram, which helps you with any queries or questions that you may have. This is perfect for first-time users who aren't aware of bypassing an iCloud activation lock.
Value for Money
Lastly, another reason why this tool is so popular on the internet is that it is great value for money. Many users believe the services cost less than most competitors on the internet and there aren't any hidden charges.
This really does seem like an impressive list of features for an unlocking tool to have. By the end of this review, yours truly would have tested the F3arRa1n to see if it lives up to its claims.
What Devices Does F3arRa1n Support?
Unlike many tools on the internet, the F3arRa1n has great compatibility with various iOS versions.
It can easily be used for iPhone devices from iPhone 5s to iPhone X running iOS 14.8.1, 14.8, 14.7.1, 14, 13, 12.5.5, 12.4, 12.3, 12.2, 12.1, and 12.
Apart front this, the software can be running on Windows 10, 8.1, 8, and 7, macOS Mojave, macOS Catalina and macOS Big Sur 11.5+, making it easy to run for all computer users.
The only thing you need to worry about is ensuring your device is compatible with the tool and that it's properly connected when you begin to run the program. The rest should be easy enough to take care of itself.
How to Use F3arRa1n
As discussed before, using this tool is relatively easy, and there's no need to panic when you set out to do it for yourself. Here are eight simple steps to help you get through it:
Start by downloading the F3arra1n software tailored for your specific platform or operating system. However, before proceeding, ensure that you have carefully read and agreed to the terms and conditions.
Jailbreak your iPhone using the checkra1n tool available on your preferred platform.
Connect your jailbroken iPhone to your computer or laptop using a USB cable.
Launch the F3arra1n software on your computer or laptop, and then follow the on-screen instructions provided.
Click on the 'Connect device' button and follow the subsequent on-screen instructions.
Choose the Compatibility option. If your device is compatible, F3arra1n will generate a link and automatically open it in your preferred web browser. You will be prompted to purchase credits for the compatible service.
Contact the support team via Telegram or utilize an automated payment option to complete the payment process.
Congratulations! You have completed the process. You can now proceed by pressing the service button corresponding to the compatibility of your device and following the instructions displayed on the screen.
However, if you do feel like you're confused at any point, reach out to the customer care representative, and they'll clear it out for you.
How Much Does F3arRa1n Cost?
Between you and me, if a tool was offering this much utility, I would also wonder if it was free or not. The tool can be downloaded for free, but when you use one of its services, you have to pay each time you use it on your iPhone. Depending on the service, your iPhone model, it can vary from around $2.5-$10.
The payment method is relatively secure and presents no threat to your personal information. Compared to the different tools online, this one isn't half as expensive and offers greater utility. All that remains is to test it out and see for ourselves.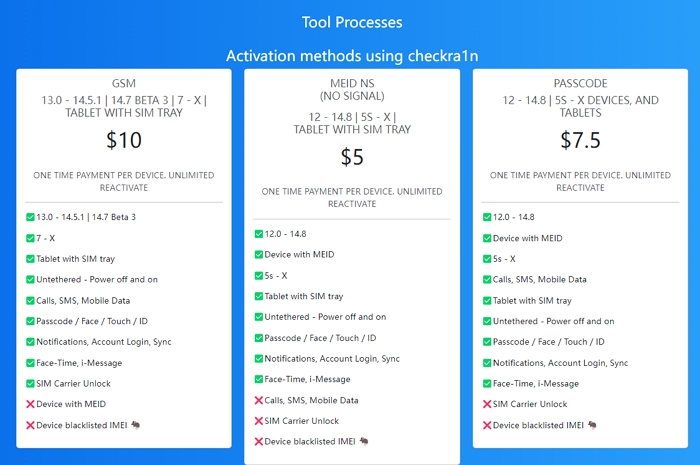 Review of F3arRa1n
After having reviewed the tool, there's a lot that needs to be added to the existing data of it on the internet. It has a relatively low success rate since it can't keep up with the various iOS updates. And even though, in some cases, it does bypass the iCloud on your phone, in other cases, it just simply fails to do so.
The customer support is helpful when it comes to using the tool, but they aren't very facilitative when you ask for a refund in the event of failed services.
Some of the major drawbacks of this tool are:
It jailbreaks your device in an attempt to bypass the iCloud lock.
It does not support iOS 15 and above.
It does not support newer devices above iPhone X, but this is a common problem of all icloud unlocked tools on the market today.
Once you bypass the iCloud activation, you can't use calls, messages, or cellular data.
It is only a temporary solution; the device will go back to how it was once you reset it.
F3arra1n Bypass Alternative: Unlockit iCloud Remover
F3arRa1n may have been a disappointment, in particular it does not support devices running above iOS 14.8, but there are still many alternatives available online.
One such tool is the Unlockit iCloud Remover, a straightforward iCloud unlocking tool that lets you bypass the iCloud lock even for devices running iOS 14.8 and above without needing to take any unnecessary steps.
Pros of Using Unlockit iCloud Remover
Some of the benefits of using this unlocking tool include the following:
High compatibility with devices from iPhone 5s through iPhone X, most iPad models, the iPod touch 6, and the iPod touch 7 running iOS versions from iOS 12 up to iOS 16
Remove iCloud activation lock and iPhone locked to owner anytime, anywhere by yourself
Clear in-product guidelines and detailed official website support
Safe and secure
How to Use Unlockit iCloud Remover
To bypass the iCloud lock on your device in a secure and efficient way, follow these steps:
Step 1. Start off by downloading and launching Unlockit software on your Mac computer.
Step 2. Now, connect your device to the computer using a USB cable and make sure it's secure. Then, click on the "Start" button from the main screen.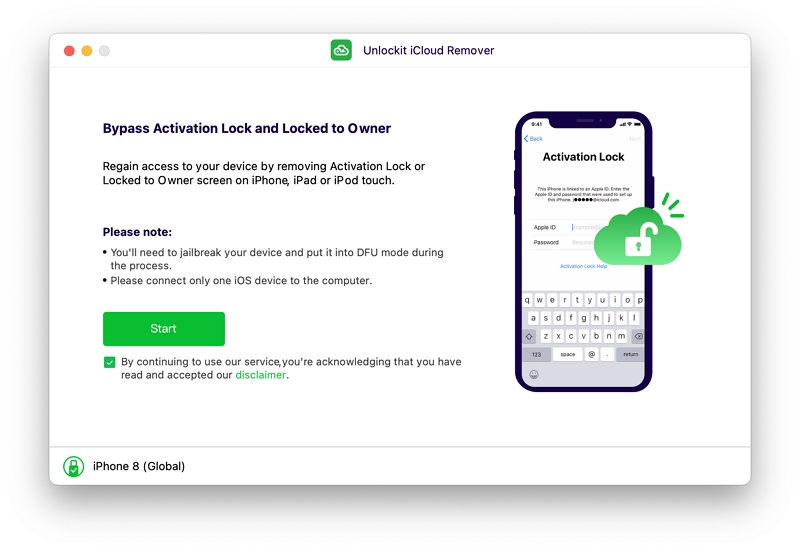 Step 3. The next step involves jailbreaking your device. This process somewhat takes only a few minutes to complete the jailbreaking.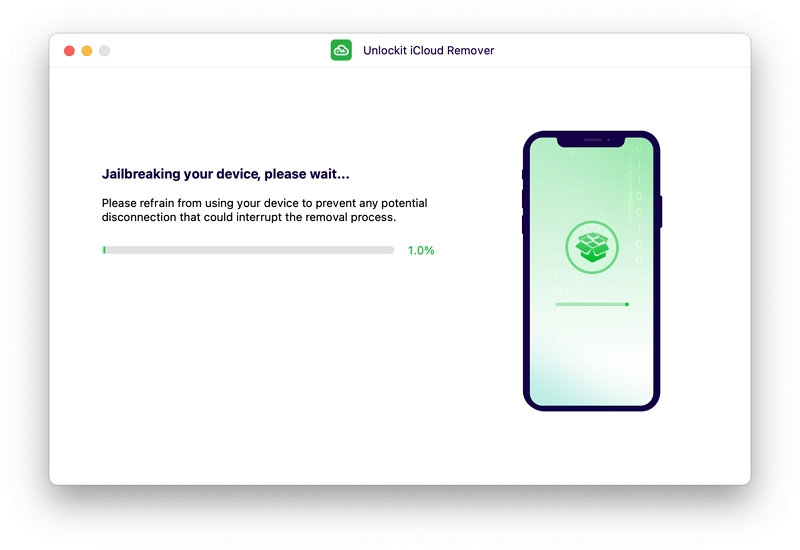 Step 4. After that, confirm the device information and click on the "start to remove" button to bypass the activation lock.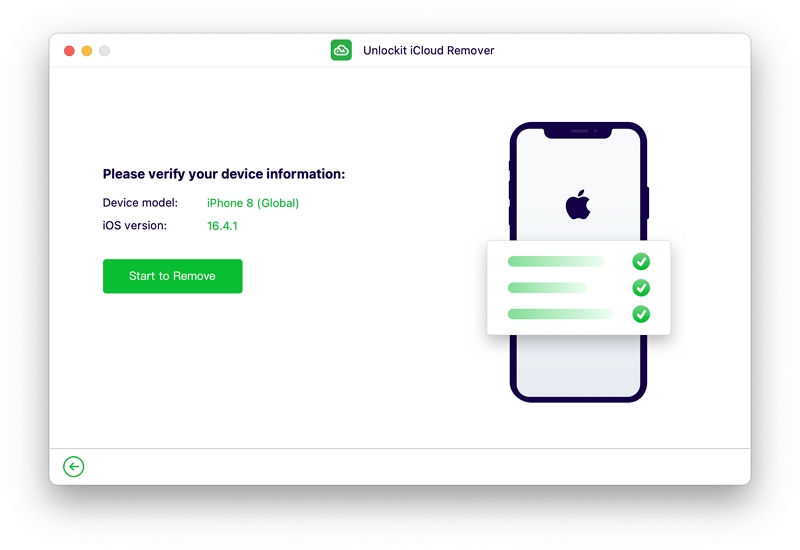 The removal process usually takes just a few minutes to complete. Once it's finished, you can get into your device and set up it free from the activation lock.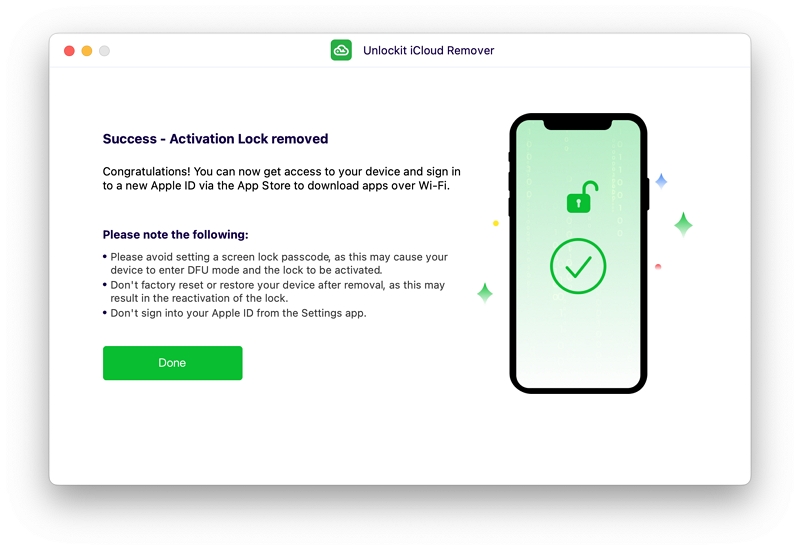 Note: Similar to F3arRa1n, After bypassing the iCloud activation lock with Unlockit, you can't use calls, or cellular data.
Final Thoughts
Well, there you have it! Although the f3arRa1n didn't end up being what you expected, I introduced a new tool that works so much better. When it comes to your iPhone, it's always a good decision to be smart about things.
Even though free services on websites are the definition of a scam, sometimes popular tools with no real efficiency can be just the same. But all is well that ends well, and the Unlockit iCloud Remover won't give you trouble.