When you repeatedly enter the wrong passcode on an iOS device too many time, it becomes disabled or unavailable.
If you exceed a certain number of attempts, your only option is to reset the device, which can result in data loss.
This can be particularly distressing if you haven't backed up your data.
But is it possible to back up a disabled iPhone?
In this post, we'll answer this question, help you verify if you have ever made any backups of your iPhone and unlock your disabled iPhone.
So, let's get started!
Can You Back Up a Disabled/Unavailable iPhone or iPad?
Although several online articles claim that it is possible to backup a disabled/unavailable iPhone, we must point out that creating a new backup on a disabled iPhone or iPad is not possible unfortunately.
It turned out to be the same in our tests. When we connect an unavailable iPhone to the Mac, the Finder does not recognize the device, thus we cannot back it up using the Finder. The test results on the Windows PC is the same.
We can't manually back up a disabled or unavailable iPhone using iCloud as well since we can't get access to the device and then go to settings > [ Your name] > iCloud.
However, the only way to unlock a disabled or unavailable iPhone or iPad is to reset the device and then restore the backup from your iCloud or iTunes backup if you have.
In this case, there is still a chance that you won't lose all your data, as long as you have previously backed up your phone with iTunes or icloud.
So in the following sections, we will introduce how to check whether you have any iTunes or iCloud backups to help you reduce data loss.
So, continue reading!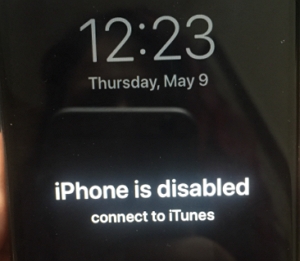 How to Check If I Have Made Any Backups?
How Do I Check If There Is an iCloud Backup?
Consider a backup available on your iCloud account, but you do not know how to check what type of data is saved there.
Do not worry!
Just follow the step-by-step guide below to check what data is stored on your iCloud account, follow this guide below:
Step 1. Head over to iCloud.com and sign in to your Apple ID account.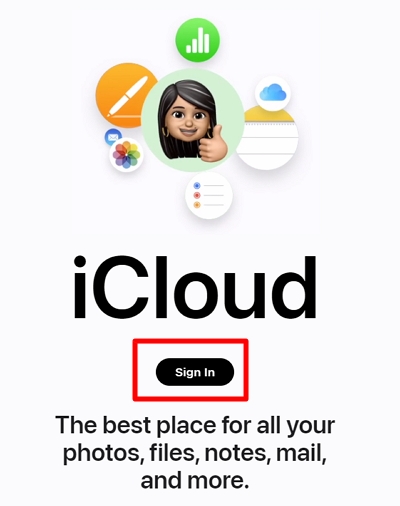 Step 2. Now, once you're signed in, you can access photos, videos, notes, and more from icloud.com.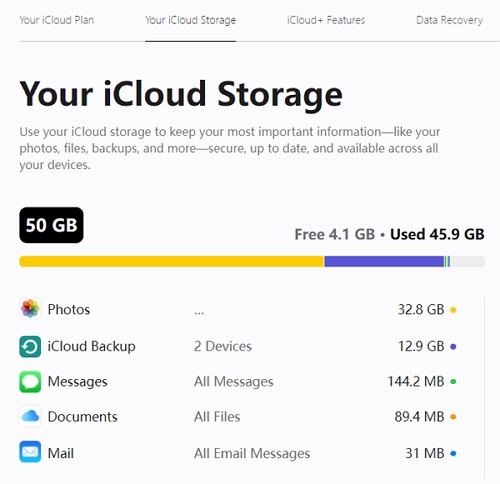 This data will remain safe even if you need to restore your device, as it will sync back to your device the next time you log in to iCloud.
Note: It's not just iCloud - this also applies to third-party cloud services like Dropbox or Google Drive. Additionally, you can restore any paid apps and media from iTunes or the Apple App Store without needing a backup.
So, even if you don't have a backup, you can still access your important data and media.
How Do I Locate if I have iTunes Backup Stored on My Mac or PC?
So, you are unable to find the iPhone backup on your iCloud account. However, there is a chance that you had previously saved some files on your Windows PC or Mac computer via iTunes.
However, it can be challenging for a first-time user to access the stored backup as the data is generally saved to a backup folder on the Finder window or iTunes.
It all depends on the operating system of your desktop!
Locate backup in Mac computer
In case your Mac is functioning on macOS Catalina or later, open the Finder and click on your device to see a list of backups under the General tab.
Step 1. First, access the Magnifier on the menu bar to locate your backup files on the Mac. Or you can open Finder, then choose GO from the menu bar, then click Go to Folder.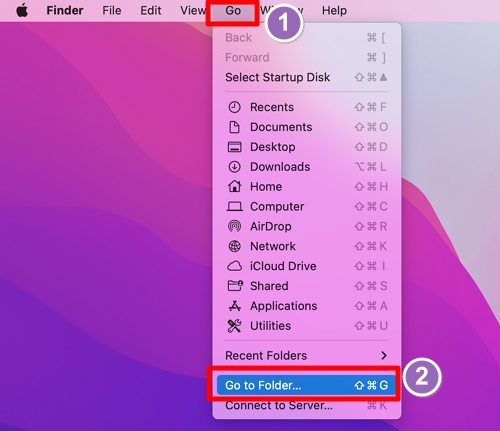 Step 2. A pop-up window will appear, enter the following file path from there: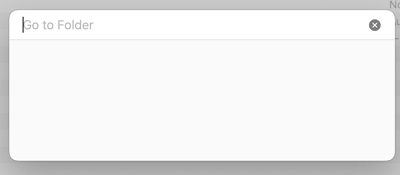 "~/Library/Application Support/MobileSync/Backup/"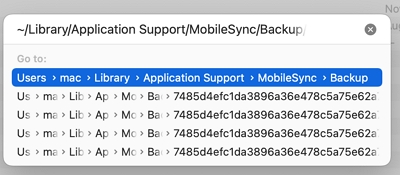 Step 3. Check the backup file and backup time from the folders.

Locate backup in Windows computer
To find the backup folder on Windows 8, 10, or 11, enter "%appdata%" in the Search bar and press Return.
After that, if the backup isn't accessible, type "%USERPROFILE%" instead.
Next, double-click on the Apple or Apple Computer folder.
There, select MobileSync, and then click on Backup. Finally, you can now access your backups and check the backup time as well.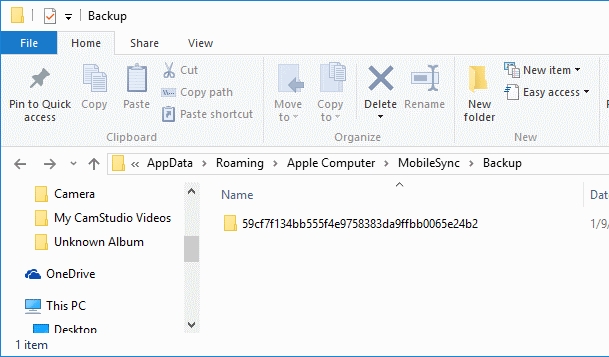 Note: We only recommend that you copy your backup files folder. In case you move the folder someplace else(permanently), rename it, or extract the content from the backup files, then it may become difficult for you to know where your data is on the spot.
How To Unlock a Disabled/Unavailable iPhone
If you're frustrated by a disabled iPhone and need to regain access to it quickly, there's a simple solution: Unlockit iPhone.
This practical and intuitive software removes iPhone passcodes(4 Digit Passcode, 6 Digit Passcode, Touch ID, Face ID, MDM lock, screen time passcode) and Apple IDs without iTunes or iCloud, taking only 20 minutes.
Just download the software on your computer to start.
Next, apply the following steps to unlock your disabled iPhone using Unlockit iPhone:
Step 1 : Open Unlockit iPhone and click "Unlock Screen Passcode" in the main menu.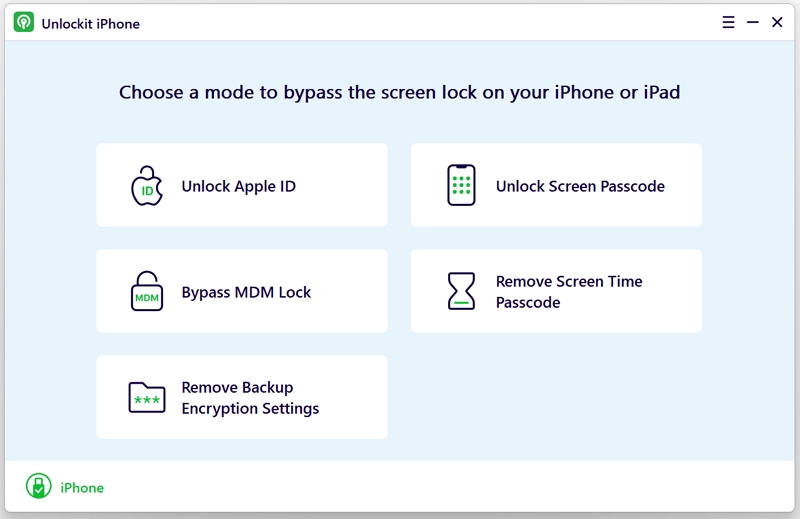 Step 2 : Now, select the "Start" button to begin removing your iPhone passcode.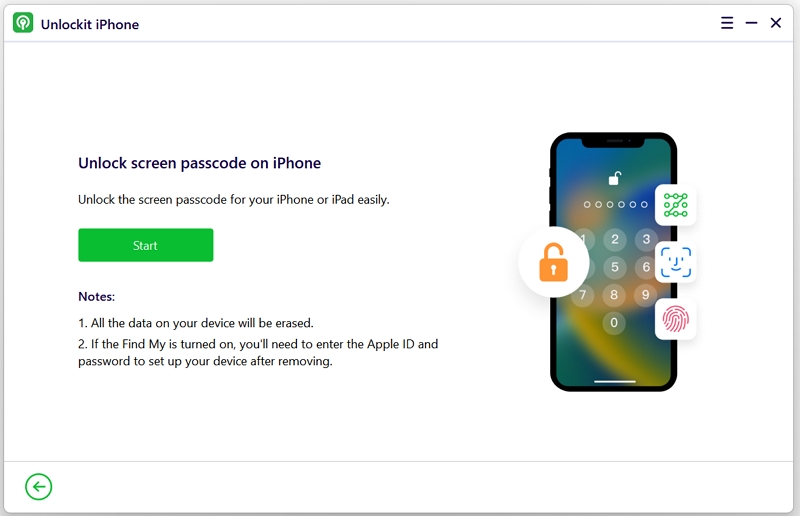 Step 3 : Connect your disabled iPhone to your computer.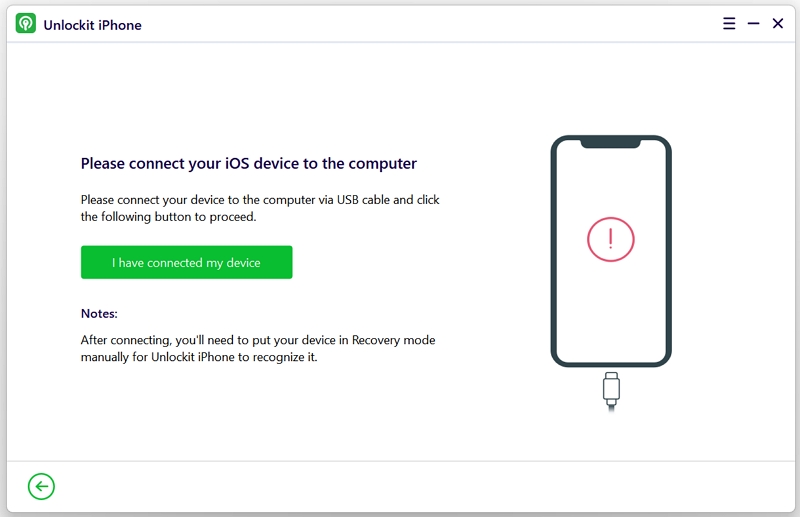 Step 4: Wait for the software to remove the screen lock.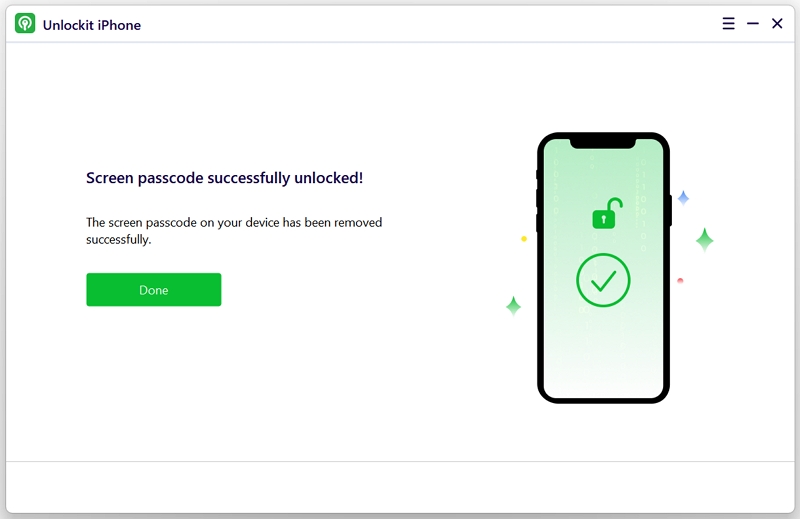 Step 5: Your iPhone unlocking is complete! Then you can choose to restore your device from an iTunes or iCloud backup if you have one.
Why do we recommend Unlockit iPhone?
Well, it is not only easy to use and effective but also versatile, supporting all iOS versions and iPhone/iPad models.
Plus, you can rest assured that your privacy is 100% secure when you use this software to access and remove the screen lock in just 20 minutes by yourself.
Moreover, customer support is readily available to assist you in resolving software or iOS device-related issues.
In addition, if you want to learn new ways to unlock your disabled iPhone, then check out this link for the top solutions!
To Conclude
This concludes our analysis of whether you can create a backup of a disabled iPhone. Though it is not likely, there are several ways to access the device again without data loss.
Still, checking old backups on your computer or cloud account is recommended by simply following the instructions mentioned in this article.
However, if you are unable to restore the backup, then we recommend using Unlockit iPhone to remove the screen lock from the disabled iPhone effectively.
This solution is quick, easy, and quite efficient.
Best of luck!