Have you ever wondered how many times you can try unlocking an iPhone before it gets disabled? Face it; we've all been there. You buy a new iPhone, get the thing activated, and add a passcode for security.
Fast forward 2 weeks later, on a random Tuesday, you don't have the faintest clue what the bloody thing is. You try and try again, but then the thought creeps up 'How many times can I enter the wrong passcode before my phone locks?'
Well, by now, you must've guessed that I went through the same thing too, which is why I'm here to help you figure out how many attempts to unlock your iPhone before it is disabled.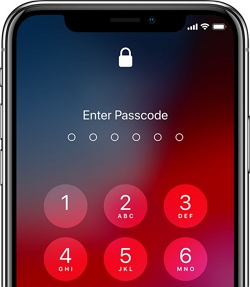 How Many Attempts To Unlock iPhone
Almost all iPhones have a passcode for enhanced security, but there is a limit to how many times you can try unlocking the phone.
This prevents people from guessing the passcode on a stolen phone or using other means to break in. Here's a helpful table to help you understand how this works:
| | |
| --- | --- |
| Failed Login Attempt | What Happens After |
| The first 5 failed attempts | iPhone allows you to re-enter the passcode and get access to the phone |
| On the 6th attempt | The iPhone is locked for 1 minute. |
| On the 7th attempt | The iPhone is locked for 5 minutes. |
| On the 8th attempt | The iPhone is locked for 15 minutes. |
| On the 9th attempt | The iPhone is locked for 1 hour. |
| On the 10th attempt | The iPhone is disabled permanently. |
This is almost universal across all iPhones, so it should come as a warning to those who cannot get the passcode right. After the first five attempts, take time to think hard about what it could be and check with Apple Support for help.
What Is "iPhone Is Disabled"?
Picture this: You've been grappling with your iPhone, trying to unlock it, but to no avail. Each unsuccessful attempt brings forth the dreaded "iPhone is Disabled" message. Frustration builds up as you persist, hoping for a breakthrough. Suddenly, a new twist emerges: a plea to "Connect to iTunes" joins the mix, leaving you puzzled and disheartened.
It's at this point that your iPhone takes matters into its own hands, shutting down completely, rendering you unable to make any further passcode guesses. A disabled iPhone cannot be accessed, and to move forward with regaining control of your device, you'd have to use the following ways to unlock an iPhone with a forgotten passcode or a disabled iPhone. You can also speak to a customer support agent or someone at Apple who can help.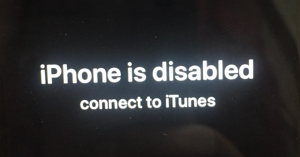 Forgot iPhone Passcode? How To Unlock It
Unlocking an iPhone with a forgotten passcode is relatively simple as long as you do it in due time. For those of you that remember enabling the data erasure feature when setting up your passcode, you can't use up the 10 initial attempts.
After the tenth attempt, the phone will initiate data erasure, and its permanent for sure. Unless you were like me and kept backing up your data on your iCloud, once your stuff is wiped out, you can't get it back.
To get into your iPhone without a passcode, you can try contacting Apple Support for help. You can also try and use any of the following methods. The important this is to not fall victim to online websites that take your Apple ID info and claim to unlock your phone. It simply doesn't work like this, however, I've listed a few methods to unlock a disable iPhone, so let's dive into them.
Bypass iPhone Passcode Via Unlockit iPhone
In many cases, the methods to unlock an iPhone without a passcode can be too extreme. Some of us, including me, simply aren't tech-savvy enough to get it right. Such a method can do more harm than good. That's where the Unlockit iPhone comes in. This software is perfect for people that want a hassle-free experience when getting back into their phones.
Wondering what set's it apart from the rest?
It is universally compatible with all iPhones and supports iOS versions 12, 13, 14, 15, and 16 and any future updates.
The entire process takes place on your computer, ensuring no data is shared with external parties. This guarantees an entirely safe and secure experience, with no risk of using your data for illicit purposes.
Crafted by leading IT experts, this software simplifies the iPhone unlocking process, requiring only the essential steps without any complexity. There is no need to repeat or retry any steps.
An internet connection, iCloud, and iTunes are unnecessary for this process. This tool, gadget, or hack boasts the most minimal requirements compared to any other iPhone unlocking method.
Here's what you need to do:
Step 1. Download and install Unlockit iPhone on your computer and run it.
Step 2. Connect your iPhone via a lightning cable and make sure the connection is secure. Then choose Unlock Screen Passcode from the main screen.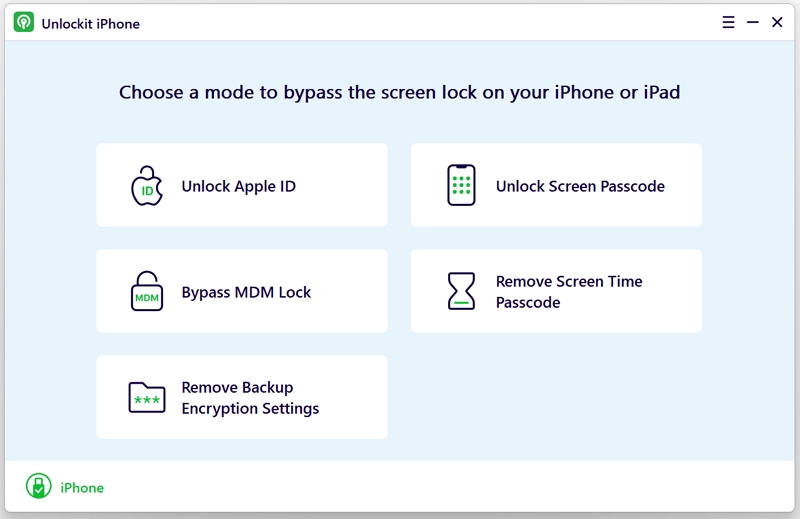 Step 3. Begin booting the device in Recovery mode.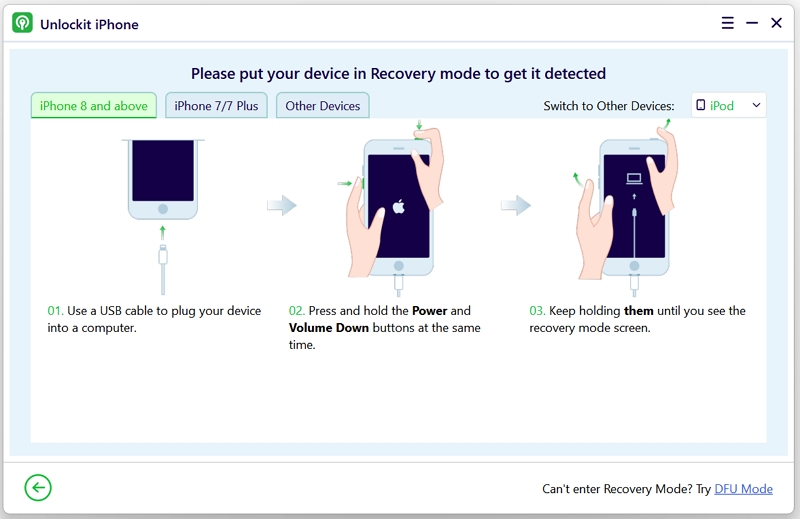 Step 4. Click the 'download' button, and the program I'll download the firmware required for iPhone.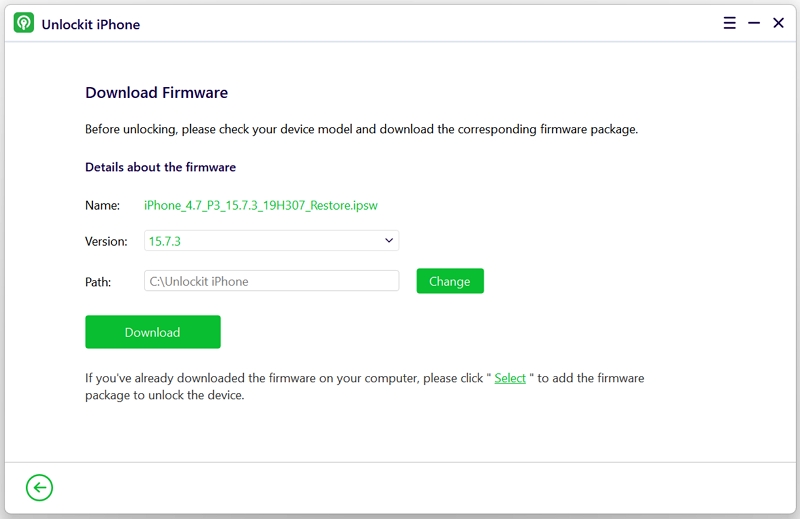 Step 5. Once this has been downloaded, click on 'Remove' so it can begin the unlock process.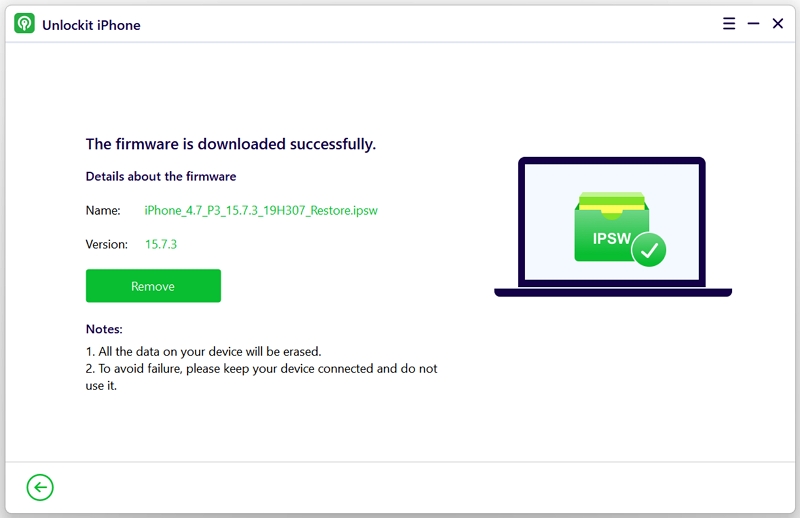 Sit back and grab a cold one because you don't have to do anything more since your phone will automatically unlock in a few minutes.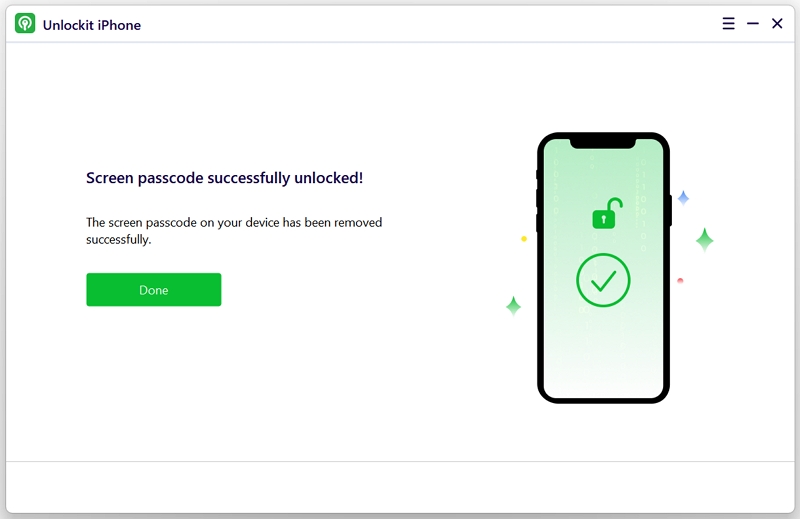 Bypass iPhone Passcode By Recovery Mode
If you have time on your hands and don't mind running technical troubleshooting, it's fairly easy to unlock your phone through the Recovery Mode.
Here's what you need to do:
Download iTunes on your PC or Finder on your MAC.
Put your phone into recovery mode by pressing and releasing the volume up button, pressing and releasing the volume down button, and holding press on the side button.
Run iTunes or Finder and log in with your Apple ID. Select the device you are trying to unlock.
You will be given the option to either Restore or Update the phone; pick the Restore option.
Let the magic happen, and wait for your phone to be lock-free.
Pros
It doesn't require any professional help.
It is free of cost and doesn't go wrong.
It is Apple's preferred method for recovering your phone.
Cons
All of your data and customization will be erased.
Sometimes the device does not boot into recovery mode.
It requires signing into iCloud with your Apple ID and password.
Bypass iPhone Passcode Using iTunes
One easy method of recovering a device that has previously been synced to a computer is to use iTunes. Just make sure both devices are synched with iTunes and start working on these simple steps:
Connect your device to a computer you previously synced to, and make sure the connection is secure.
Open iTunes and click on the device that you are trying to unlock.
Now go to the Summary Tab and click on 'Restore iPhone.'
It's as simple as that. Your iPhone will return to its factory settings, and any data or customization on the device will be wiped out. But remember that this method won't work if your computer wasn't synched to your phone in the past.
Pros
It's a very easy-to-use method that even beginners can get the hang of.
It's free of cost.
Cons
You don't get to retain your data or phone customizations.
Your phone must have been synced to the computer you are using.
It requires signing into iCloud with your Apple ID and password.
Using Find My iPhone
Find My iPhone is an app created especially to locate lost iPhones and get access to them in case you lose your passcode or Apple ID. It helps remove the lock on your phone and bring it back to its original settings.
Here's what you need to do:
Open your computer and log into the iCloud website. Log in to the Apple account linked to your phone.
You'll see various apps on the screen now that you've gotten in. One of them will be Find My.
Once this screen opens, click All Devices and pick the iPhone you are currently locked out of.
Click Erase iPhone on the screen that pops up and confirm your action. Now just keep busy for a few minutes whilst this kicks in.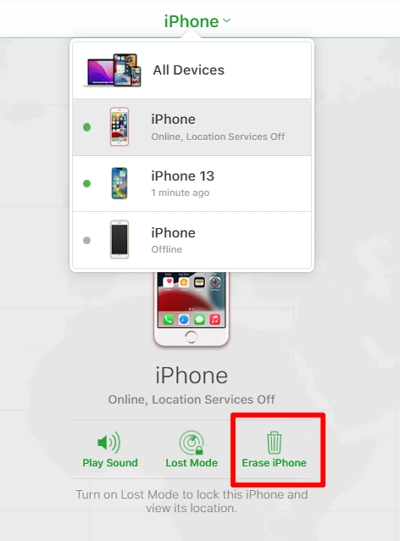 Honestly? This is a pretty straightforward method that Apple approves of as well. However, it's not meant for everyone, especially those who bypassed iCloud activation or don't have the details of their Apple ID.
Pros
It is easy to unlock your phone with this method.
You don't need any external help.
Cons
It needs you to sign in via your Apple ID and password.
You don't keep your phone settings and data.
If your iPhone doesn't have Find My iPhone set up, it won't work.
If your locked phone isn't connected to the internet, it won't work.
Via "Security Lockout"
The last way to unlock your iPhone is to use the Erase iPhone trick from Security Lockout screen. Once you've entered the wrong passcode more than seven times, you'll see the Erase iPhone icon at the bottom left of your phone screen. Here's what you need to do:
Ensure a stable Wi-Fi or cellular network connection on your iPhone.
Tap on the Erase iPhone icon and confirm to initiate the process.
Type the password to your Apple ID to log out of it.
Tap Erase iPhone once again to reset your phone permanently.
Set your phone up from scratch and log into your Apple ID.

Pros
It's a method that is preferred by Apple.
Cons
You will only get the Erase iPhone option if Find My is enabled on your phone.
You lose all your data and customizations.
This feature is only available for devices running iOS iOS 15.2 and newer.
FAQs
Q1. Is there any way to enable Find My after my iPhone is locked?
No, to use any method where Find My is required; it's essential that it was enabled before the phone was unlocked. Once it is locked or disabled, you cannot get access to it.
Q2. What is Apple's most trusted method for unlocking an iPhone?
Apple prefers methods that allow the user themselves to unlock their phone, but using a trusted service like Unlockit iPhone is an excellent idea for those who aren't very tech-savvy and want guaranteed results.
Q3. How to check whether my iPhone was synced with a computer?
To check if your iPhone is synced to a computer, log into iCloud via your Apple ID and see all connected devices. Both your iPhone and computer should be listed there.
Q4. How to prevent myself from forgetting my passcode?
If you often forget your passcode, consider using other log-in means such as face ID or touch ID. They are both equally as safe and effective.
Conclusion
So, now if you get locked out of your phone, you have a good idea of how to tackle this issue. However, most of these ways require you to have specific settings enabled on your phone and might take a lot of time. The easiest and most efficient way is to use Unlockit iPhone, a trusted software that helps unlock iPhones and many other things. When it comes to your phone, it's always better to not take risks.