If you have heard of the Life360 app, then you know that it is a simple solution to keep track of family and friends.
Here, we will show you whether the Life360 app works if there is no internet connection or data on the device. Let's start with what conditions must be met for Life360 to function properly.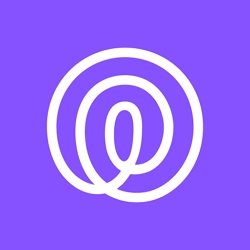 What Conditions Must Be Met for Life360 to Work Properly
Life360 is a valuable tool for families and friends who want to stay connected and ensure each other's safety. Whether you're using it for peace of mind or simply to coordinate plans, here are the key conditions that must be met for Life360 to function effectively:
Phone Basics:
Ensure the user's phone is turned ON.
The Life360 app should be open and running on the device.
Ensure that the user is logged in to Life360 on one device at a time. Multiple logins can lead to issues.
Network Connection:
Make sure that airplane mode is OFF.
Confirm that the phone has a reasonable network connection, ideally with two or more signal strength bars. A weak signal can impact performance.
Verify that the user is not connected to a VPN (Virtual Private Network) or using a mobile hotspot, as these can interfere with Life360's functionality.
Phone Settings (iOS):
On iOS devices, set the location permission to "Always" for the Life360 app.
Disable Low Power Mode, as it can interfere with the Life360 connection.
Phone Settings (Android):
For Android devices, enable "High Accuracy Mode" for location accuracy.
Ensure the "Location" permission is turned on in the app settings.
Disable the App Optimization mode for the Life360 app, allowing it to run in the background and update regularly.
Turn off "Data Saver" mode.
Enable "Physical Activity" permissions and allow it.
Turn on "Precise Location" for better accuracy.
Battery-Saving and Parental Control Apps:
Avoid running Life360 alongside battery-saving and parental control apps that may restrict Life360 from updating properly.
Does Life360 Work Without Data or Internet?
After knowing what Life360 need to function effectively, it will be easier to answer the question: Does Life360 work without internet?
The simple answer is NO. Life360 only works if there is an internet connection.
Shutting down your device's data and internet connection will not disable your phone's internal GPS tracking, but it may have an impact on the location-sharing services required by Life360.
Because Life360 is not a built-in feature on your phone, it frequently requires cellular, data, or wifi to function correctly.
Additionally, even if the device is connected to the internet, but the connection is not stable, the location that Life360 gets can also be inaccurate.
Does Life360 Work in Airplane Mode?
The short answer is NO: Airplane mode can indeed affect the functionality of Life360 and other similar apps that rely on cellular service or Wi-Fi for location-sharing services.
Let's dive deeper into why this happens.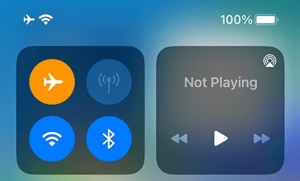 How Airplane Mode Works
When you activate Airplane mode on your iOS device, it essentially disconnects it from the outside world. Both cellular data and Wi-Fi are turned off, meaning your device won't be able to connect to the internet or communicate with other devices through these networks.
This isolation from the internet and other devices is precisely what helps ensure the safety of aircraft communication systems.
The Impact on Life360
Life360 is a popular family and location-sharing app that lets users track their loved ones' whereabouts. It utilizes your device's cellular and Wi-Fi connections to pinpoint your location and share it with authorized users.
However, when your iOS device is in Airplane mode, these crucial connectivity channels are disabled. As a result, Life360 won't be able to update your location or share it with your family members or friends while Airplane mode is active.
This can be a temporary inconvenience if you're traveling by plane and need to comply with safety regulations, but it's essential to understand that using Airplane mode will pause the app's tracking and sharing features.
Does life360 Notify When I Turn Off Network or Enable Airplane Mode?
If you have more queries about the Life360 network, you may also want to know if Life360 notifies people in your Life360 circles when you turn off the internet or enable airplane mode.
The answer is YES.
If you switch off internet connectivity or power off your phone, Life360 will be unable to detect your location and will display the no network or phone off status alongside your name on Life360's app.
Can Someone See the Location of a No-Internet Device?
If the device is not connected to the internet or the device is turned off, Life360 will not be able to automatically update the location. But the members of the circle will see that device's last known location, giving members a general idea of where the device is.
Life360 stores the location information for up to 2 days (on a free account) or up to 30 days (on the premium account). This can give you an accurate and detailed report of the location of each device in the circle.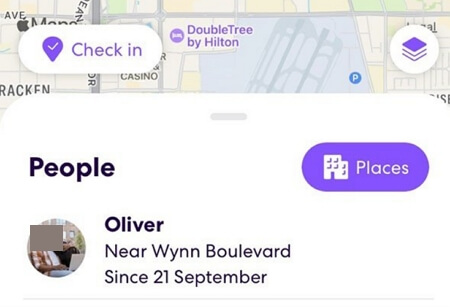 Wrap Up
Life360 is an app that can be useful in numerous different situations, especially for parents who want to keep track of their teenage children.
Now that you have a working description of how to make sure it works properly, you can use the app to your benefit.
If you are still concerned about your privacy while using Life360, please read this article to find out how to pause Life360 without anyone knowing.