iCloud Activation Lock is one of the most secure features on your iOS device. When it is enabled, you can be sure that no one will be able to access your device without your Apple ID and password.
In this way, the device and the data on it will remain safe and private even if you lose the device. But as useful as it can be iCloud Activation Lock can be a pain for those who purchase second-hand devices that the previous owner neglected to unlock.
You spend all this money on an iPhone only to find that you need the previous owner's password to use it. This is where tools like Doulci iCloud Unlocking can come in handy. Many are effective at easily unlocking the device, but is the Doulci iCloud Unlocking tool one of the reliable ones?
This review will help you determine that.
What is Doulci iCloud Unlocking Tool?
Doulci Activator is a program whose main purpose is to help you bypass the iCloud Activation Lock.
If you have ever used iTunes to manage the device in any way, you will be very familiar with the function of Doulci as it works by creating a mirror server via iTunes.
This program's developers have found a loophole in Apple's security that allows them to bypass iCloud Activation lock.
Where to Download Doulci iCloud Unlocking Tool
The main problem with this program is that there is currently no Doulci Activator download. Any download link that you find online is not genuine and may be offered by scammers out to exploit your computer.
Even when it was active, there was no program to install on your computer, the tool was accessible 100% online. The way it worked is users would send information about the device and Doulci developers would unlock the device after some time.
Does Doulci Still Work in 2023?
The methods that the Doulci developers used to unlock iOS devices are no longer viable. The security loophole the tool used to exploit has been patched up and therefore the method is used to unlock the device no longer works.
As such Doulci officially shut down in 2014 and the Doulci website is only around for the purpose of discrediting any scammers who may choose to use the Doulci name for nefarious purposes.
Therefore, if you see any website, program, or offer that claims to be Doulci and says that it can unlock your device quickly, avoid it at all costs.
Pay Attention to the Scammers
The name Doulci has however been used by hackers and people with malicious intent who can lure you in with the promise of unlocking your device, but instead, their real intentions may include the following;
They create fake iCloud unlocking tools designed to infect your computer as soon as you install them
They can also ask you to make an advance payment to unlock the device when they have no intention of unlocking it
Use the Doulci name to create a website covered in ads and spam that doesn't seem to serve any real purpose
They can also use the website to advertise illegal solutions that may violate Apple's Terms of Service
These scammers use the Doulci name to either scam you out of your hard-earned money or to gain access to your personal information.
The only way to steer clear of these scammers is to use the official Doulci website, which is only informational since the developers no longer offer iCloud unlocking and activation services.
Alternative to Doulci that Works in 2023
You are probably looking at Doulci because you need to unlock your iOS device. But since it doesn't work anymore, you may be looking for a functioning alternative that can help you easily bypass iCloud lock or iPhone/iPad locked to owner screen.
There are a variety of options in the market, but most of them are either no longer working like Doulci, or are difficult to use. The only tool that can guarantee success and is easy to use is Unlockit iCloud remover.
It is the most ideal alternative to Doulci because it is made by a reputable software company and unlike Doulci, it works well with iPhone 5s to iPhone X, most iPad models, the iPod touch 6, and the iPod touch 7 running iOS 12.0-16.
To show you how simple it is to unlock your device using Unlockit iCloud remover, here's a simple step-by-step guide on how to use it;
Step 1: Download Unlockit iCloud remover and install the program on to your computer. Complete the installation process and then open the program.
Step 2: Then connect the device to the computer and then click "Start" in the main window.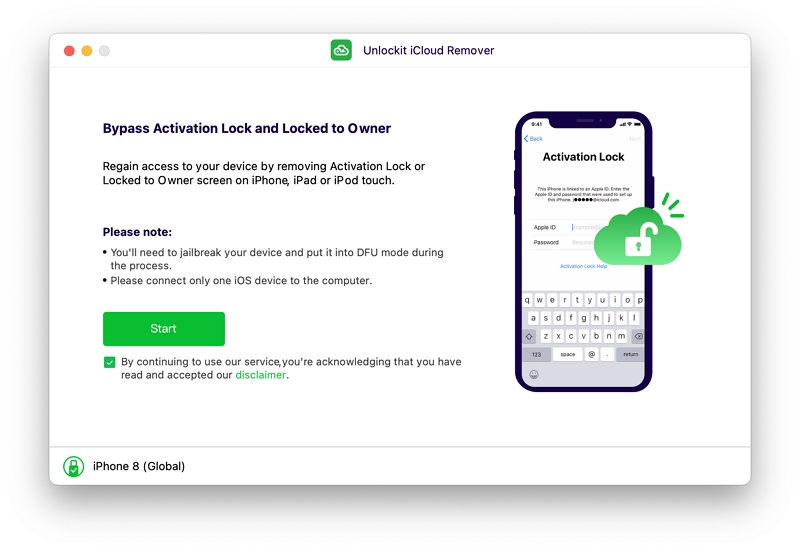 Step 3: The next step is to jailbreak the connected device. Don't worry if you have never done it before, the program has simplified the process for you.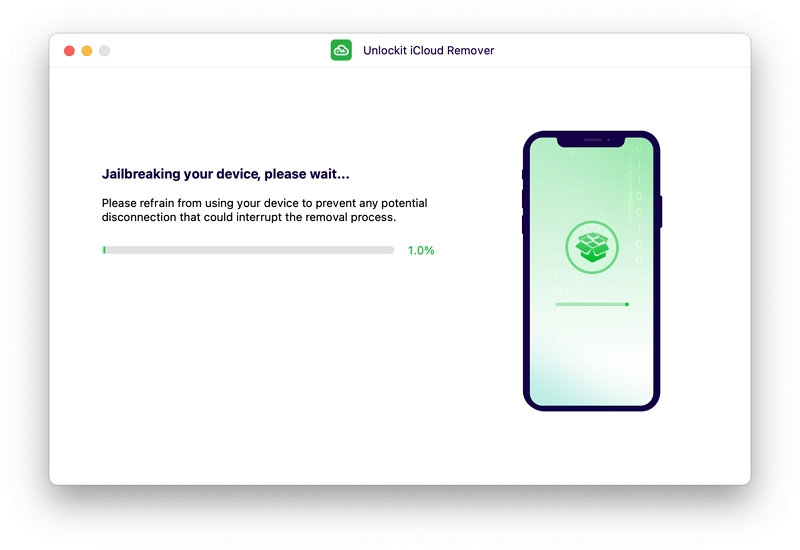 Step 4: When the jailbreak process is complete, click on "Start to remove" and Unlockit will begin unlocking the device.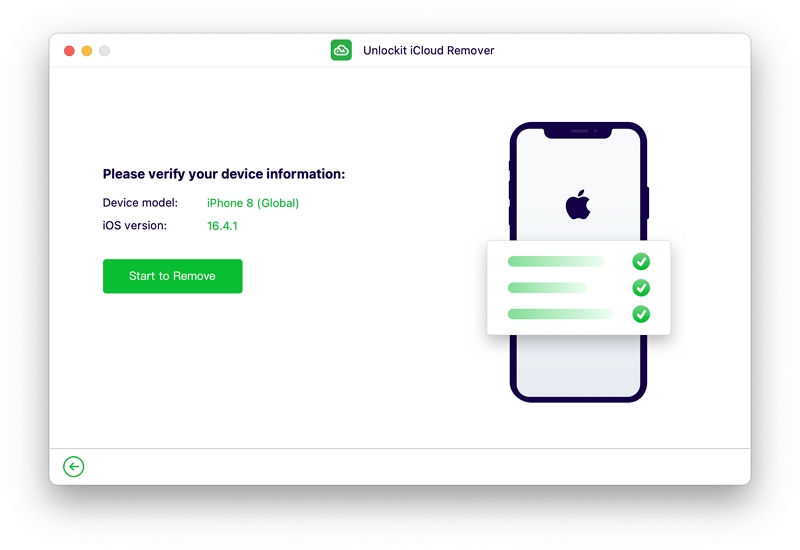 Step 5: The unlocking process will only take a few minutes. Keep the device connected to the computer until the process is complete. The program will notify you when the device has been unlocked. Click "Done" to complete the process.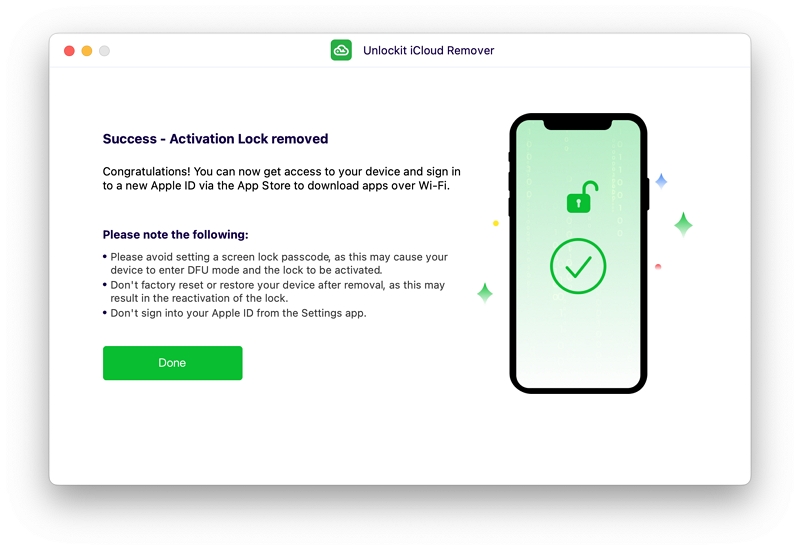 Conclusion
Doulci may have been a great unlocking tool before 2014, but it has since been discontinued. The key takeaway here is that Doulci doesn't exist anymore. Any website, program, or service that claims to be Doulci is probably a scam.
Your best alternative way you want to very easily and quickly unlock your device is Unlockit iCloud remover. It is easy to use as the steps above show and by the end of the unlocking process, you will have a functioning iOS device.