As you may know already, entering the wrong passcode too many times can lead to being permanently locked out of your device. Fortunately, there are several things that you can do to get back into your locked iPhone and we will show you how they all work.
In this article, we will explore the different methods to unlock a permanently locked iPhone.
What to Do if You're Permanently Locked Out of Your iPhone
If you have been permanently locked out of your iPhone and cannot remember the passcode, the only way to gain access to your device is by erasing all data on it and removing the lock screen password.
However, you can recover your data only if a backup of your iPhone is available on iCloud or if you have previously made a backup to your Mac or Windows computer using Finder or iTunes. If there is no backup available, you will need to set up your device as a new iPhone and start from scratch.
Unlock Permanently Locked iPhone in Simple Clicks
If you are dealing with an iPhone that is unavailable, has a security lockout, or disabled alert on the lock screen, Unlockit iPhone screen unlocker is the finest solution which can unlock the permanently locked iPhone without iTunes or iCloud quickly. This tool is lightweight, easy to use, and has various unlocking features, including erasing the iPhone passcode, Apple ID, MDM lock, and screen time.
Here are the simple steps used to unlock the device with Unlockit iPhone:
Step 1: Download, install and launch Unlockit iPhone on your computer.
Step 2: From the main screen, select the "Unlock iPhone Screen Passcode" option.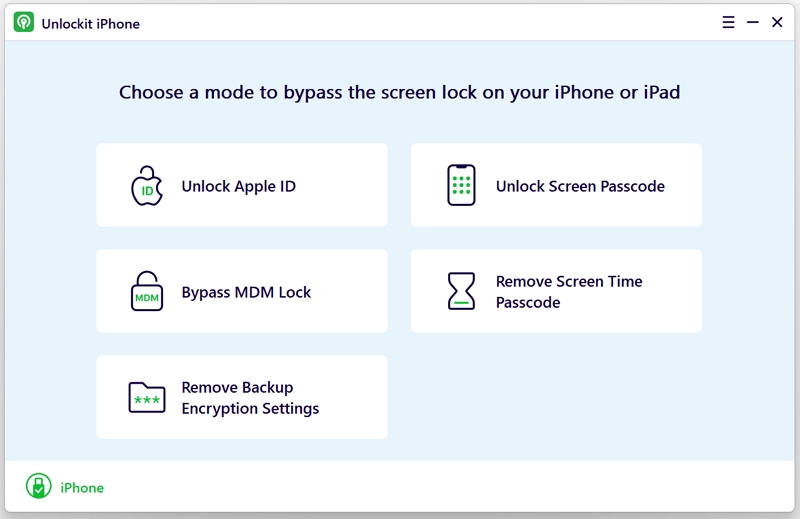 Step 3: Connect your iPhone to your computer. If the software doesn't detect your device, you may need to put it in recovery mode.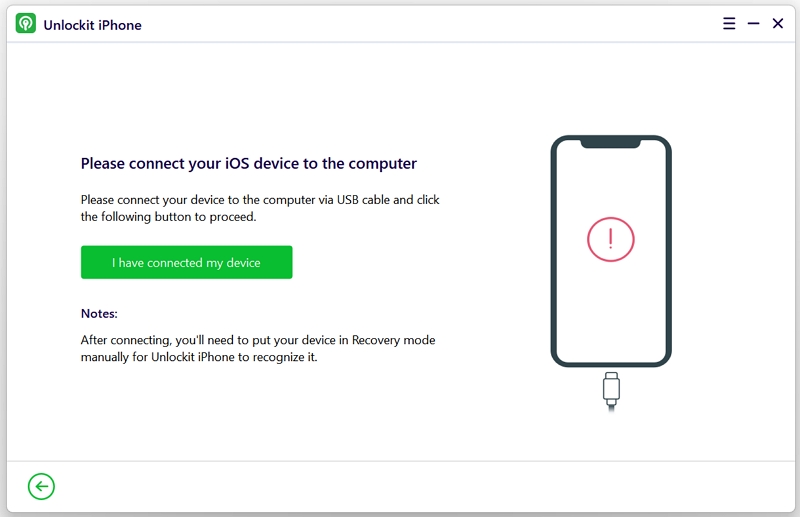 Step 4: The program will prompt you to download the firmware necessary to unlock the device.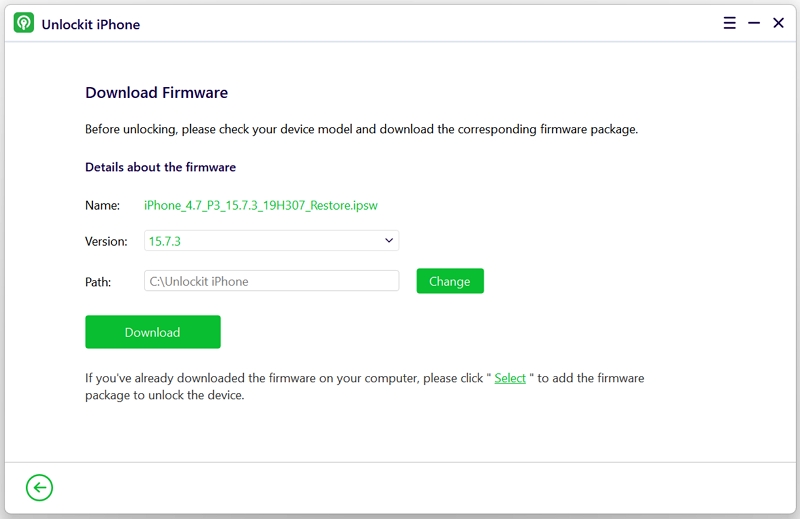 Step 5: Once the firmware is downloaded, the program will begin unlocking the device. After a few minutes, your iPhone should be unlocked and accessible.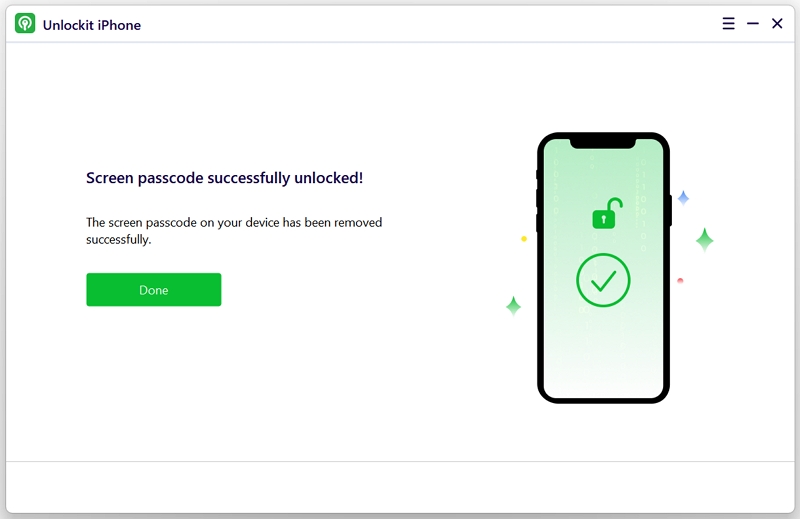 Use the "Security Lockout" Option
To reset your iPhone using the "Security Lockout" feature, ensure that your iPhone meets the following criteria: it runs on iOS 15.2 or later, it is connected to a cellular or Wi-Fi network, and you know your Apple ID and password.
Then, follow these steps to reset your iPhone:
Step 1: Tap Erase iPhone at the bottom of the Security Lockout screen, then confirm your action by tapping Erase iPhone again.
Step 2: Enter your Apple ID password to sign out of your Apple ID.
Step 3. Then click Erase iPhone to permanently delete all content and settings from your iPhone.
After the process is complete, reset your iPhone and restore your data using iCloud, iTunes, or other backup methods.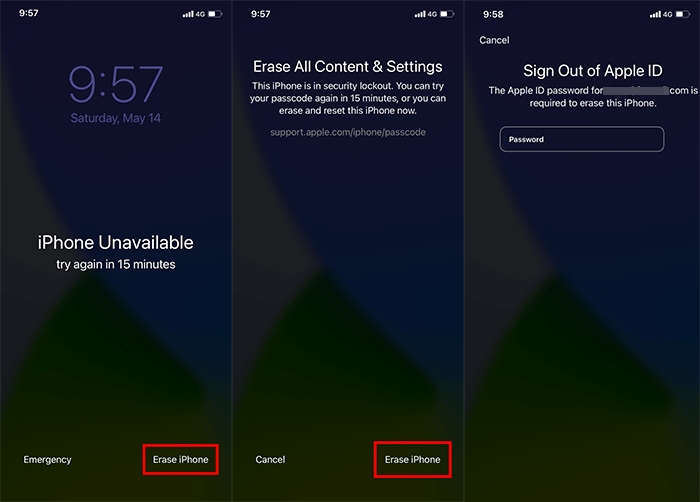 Use Recovery Mode
To unlock your iPhone without a passcode, you can restore it using iTunes or Finder on your computer. This erases all content and settings but allows you to restore from a previous backup if you have one. Here are the steps:
Step 1: Open iTunes or Finder on your computer.
Use iTunes if you have a Windows PC or a Mac running macOS 10.14 or earlier. Use Finder if you have a Mac running macOS 10.15 or later.
Step 2: Power off your iPhone.
Then force the iPhone into Recovery Mode by connecting it to the computer while holding down the correct button.
For iPhone 8 or later (including iPhone SE 2nd and 3rd generation), hold the Side button while connecting to the computer.
For iPhone 7/7 Plus, hold the Volume down key and quickly plug it into the computer.
For iPhone 6s and earlier (including iPhone SE 1st generation), press and hold the Home button and connect it to the computer.
Step 3: Restore your iPhone to unlock it.
Once connected, iTunes/Finder will recognize your device and prompt you with options to Update or Restore your iPhone, Choose Restore.
Wait for iTunes/Finder to download the software to restore your iPhone. Keep your iPhone connected until it's finished.
Note: If the downloading process takes more than 15 minutes, your iPhone will exit Recovery Mode. Turn off your device and repeat the steps.
Once it's done, you can restore your iPhone data from a recent backup if you have one.
Conclusion
If you find yourself permanently locked out of your iPhone, you will find that one of the solutions above will prove very useful. But as you can tell, most will erase the device in order to erase and remove the passcode. So, make sure you have a backup of your data before using these solutions.