iMessage is a pretty versatile app that utilizes multiple features on your phone. From games to your photo library, iMessage can connect to many apps to improve your messaging experience.
Location tracking is one of the most important features that iMessage uses. This helps users know where their friends and loved ones are to ensure they are safe and sound. However, this doesn't always help everyone's case. When planning surprise parties, this feature becomes a liability instead.
Can You Fake Your Location on iMessage?
Fortunately, it is possible to fake your location on iMessage. This comes in handy when you are trying to surprise someone. Though, you have to be careful when changing your location.
Location tracking is a helpful feature that can possibly save someone's life, especially during emergencies. When you fake your location and forget to revert it, things could go south if you get stuck in a bad situation.
Step 1. Fake Your Location on iMessage with iOS GPS Changer
Faking your location on iMessage is possible with the help of a trusty iOS GPS changer called MockGo. It is a reliable iOS GPS spoofing software which only takes one click to change your current location on iPhone.
It provides a lot of features, including the following:
Change the GPS of your iPhone in 1 click.
Fake GPS movement based on the path you select.
Move manually or automatically using a joystick.
Easy, simple to use.
Compatible with most iOS version and iPhone devices including the latest iOS 17.
Support all location-based apps such as Pokemon GO and Life360.
Now that we know MockGo works, here are the steps to use it:
Step 1. First, download and install the application onto your computer.
Step 2. Once it's installed, connect your device to the PC via a working USB cable.
Step 3. After that, you will be redirected to a map where you can choose a location by clicking on Teleport Mode on the top-right corner of your screen.
Step 4. On the search bar, type in a city or specific place as your intended destination.
Step 5. After the pin is located in the address you want, click Move Here to change the location of your device.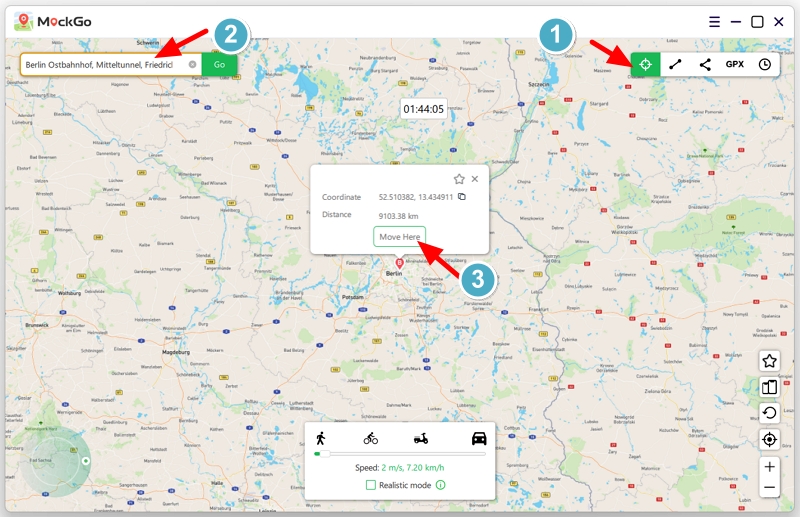 Now the location on your device is changed. You can open the map or weather app to verify.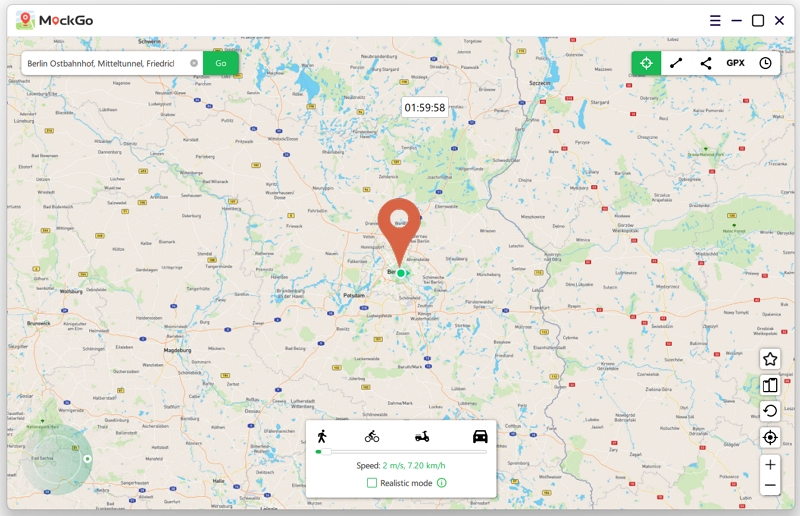 The location shown in the map or weather app is the new one now.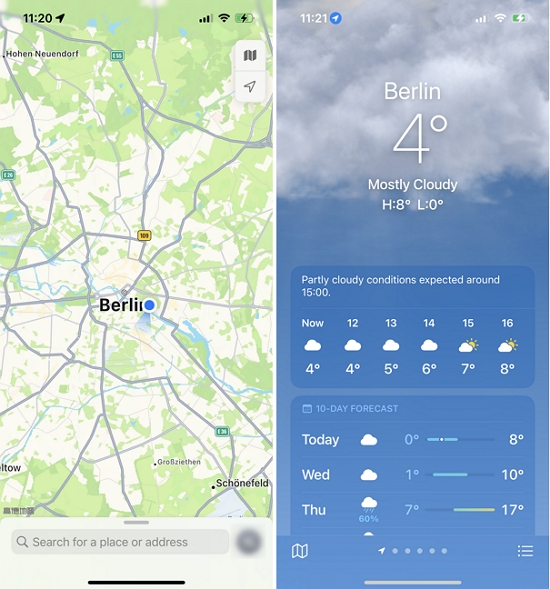 Step 2. Share the Fake Location Through iMessage
Now that you have changed your location, you might want to let people know as you chat with them through iMessage. The good thing about iMessage is that it is already pre-installed on your Apple device, and you don't need to download anything else.
The process is pretty simple, but you mustenable Location Services before doing this. Here is how to enable it:
First, head to Settings.
Next, look for Privacy and tap on Location Services.
Finally, tap on Location Services and enable it.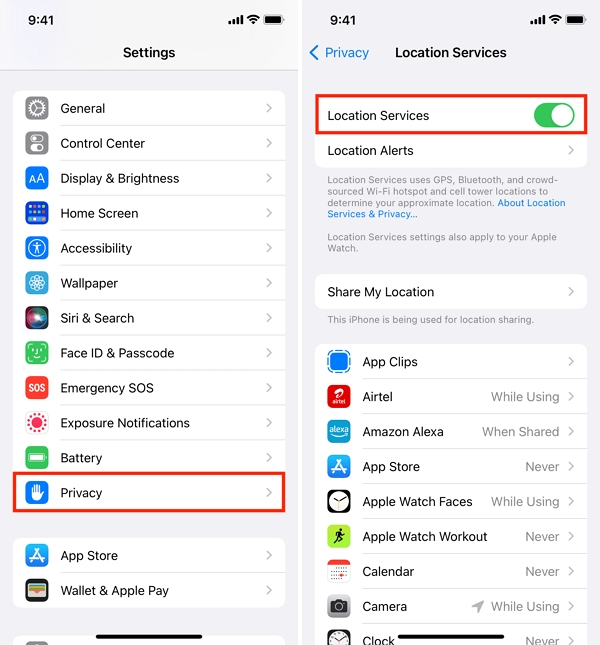 Now that your iPhone will utilize your location, here is how you share your location through iMessage:
First, head to the Contacts or Messages app. Either app is applicable for the next steps.
Next, look for the contact that you want to share your location with.
Tap on their name and tap select "Send My Current Location".
This will immediately send your location to that contact. This involves the exact coordinates of your spoofed location and the time it was sent.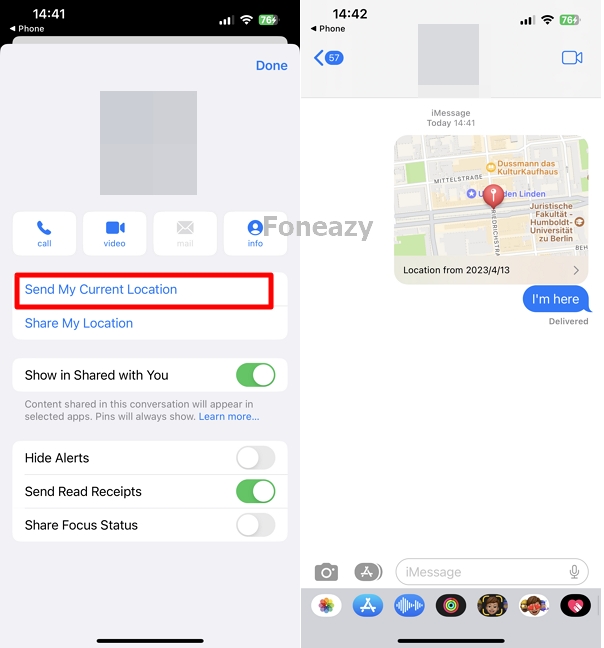 Wrapping Up
Faking your location on iMessage is easy if you have the right software to do it. MockGo is one of the most reliable apps that allows you to change your location on your device, along with multiple other features that could help in various situations.
After changing your location, it is best to share your location through iMessage to throw people off. This works well with surprises and will definitely catch them off guard. If there are any comments or queries, please feel free to write them down below.