While supervision can be useful for employers to monitor and control device usage, it's important for employees to understand what it entails and what your employer can see on your iPhone.
This article will tackle mobile device management, what can your employer see on your iPhone, and how you can stop it from invading your privacy.
How Employers Supervise Devices
Companies are now supervising devices through MDM or Mobile Device Management, which allows them to manage, monitor and configure all their devices through a central server.
This is an efficient way to keep things organized while also securing the collected data.
Because of this, usage of certain applications on your device will be limited, and installing new apps may also be prevented.
These limits are in place to ensure that the device will only be used for work-related purposes and nothing more.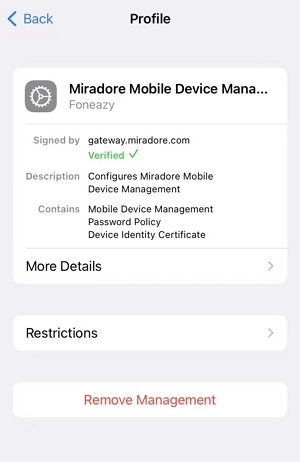 How Do I Know if My iPhone Is Supervised or Managed?
To confirm that your device is being supervised or managed by your company:
Go to Settings > General > About
Check if a message appears on top of the screen that says, "This iPhone is supervised and managed by".
Normally, a supervised device will have that message and it will also tell you who is managing your device.
What Can My Company See on My iPhone?
Various data can be tracked by your admin through MDM. It ranges from general to even personal data.
If your employer uses supervision on your iPhone, they can see a lot more than you might think.
When a device is supervised, it gives the administrator more control and access than they would have with a regular device.
Here are things that they usually track on a company-provided device:
Monitor internet and app usage
Check regularly-used applications
Time spent using the device
Install or remove apps remotely
Your phone's location
Change device settings
Lock or wipe the device
Enforce security policies, such as requiring a passcode or disabling the camera
It is alarming to know that some of this information can get pretty personal that it can become an invasion of privacy.
In terms of tracking your device's location, there is a silver lining.
They have to switch your device into Managed Lost Mode for them to track its location, which automatically locks and displays a message on the lock screen.
This way, you will know if you are being tracked.
You can see also what types of changes your employer has made on your device and know exactly which apps are being restricted and which features are being blocked.
This can be done by heading to Settings > General > Profiles & Device Management. A profile should be listed that you can open to see what changes were made.
Can My Employer See My iMessages?
No, your employer cannot open and view your messages on your device. However, they can still see how many iMessages you sent and received.
Though it can still make you uncomfortable to know that someone is keeping an eye on you, it'd be worse if they could actually see those messages.
Find answer about this FAQ: Can employers see my search history?
Can I Remove Company Supervision from iPhone?
If you're using your own device for work and is supervised, you can talk to your employer about alternative solutions.
One option is to set up a separate work profile on your device. This allows you to keep your personal data and apps separate from your work-related data and apps, which can help protect your privacy.
Another option is to use a dedicated work device that is owned and managed by your employer. This can give you more control over your personal data and usage, while still allowing you to access work-related apps and data.
If you're uncomfortable with supervision, but failed to communicate with your employer, there are alternative solutions available that can help protect your privacy.
How to Remove Company Supervision without Password
MDM can get pretty annoying since not only is it preventing you from accessing certain apps and doing things that you want to do with your device, it can also invade your privacy.
If you want to remove MDM on your own device, you can use an external software such as Unlockit MDM bypasser to make it happen by yourself.
Unlockit is an all-around tool that removes various screen locks on iPhone without the use of passcodes.
It supports to remove MDM lock, screen passcode, Apple ID, screen time passcode in just 20 minutes.
To use it, just follow these steps:
Step 1. First, download and install Unlockit onto your Mac or Windows PC.
Step 2. Next, connect your device to the computer via USB cable. Tap on Trust to unlock your device.
Make sure that your device is on the MDM screen when you start the bypassing process for it to work.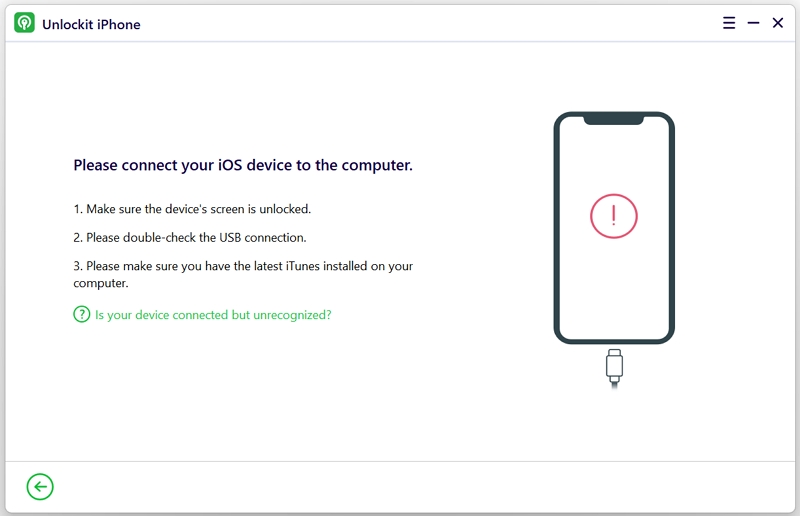 Step 3. Now, launch the application and select Bypass MDM Lock.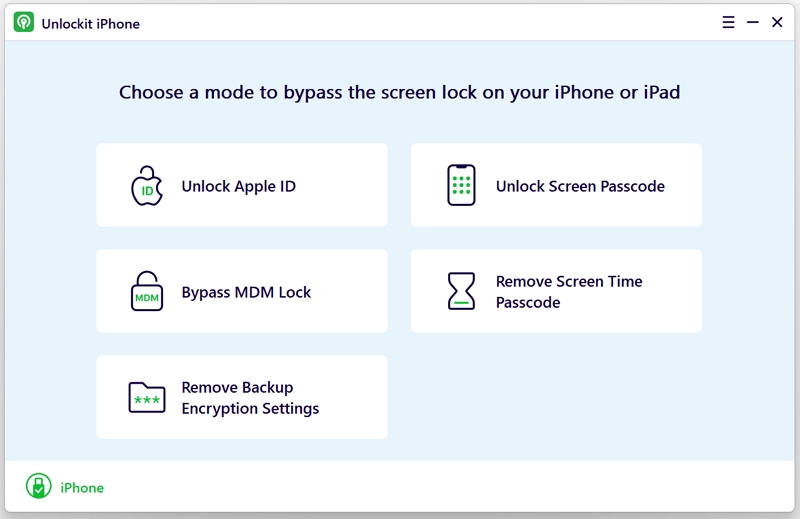 Step 4. After that, click on Start from Unlockit.
After following these steps, your phone should be free of MDM and you should be able to use it freely.
Conclusion
Company-provided devices might feel like they belong to you. The reality is they could be under the influence and control of your employers, which means you are not free to do whatever you want with them.
Mobile Device Management makes this happen by monitoring and configuring the settings of your device through a central server.
In most cases, this is an understandable thing to do since companies will always want to ensure that efficient work is being done through those devices and that the data collected are secured.
However, its potential to gather personal data and info make it a risk to your privacy.
To remove it, you can always utilize iPhone MDM removal software such as Unlockit which can bypass locks without the use of passcodes.
If you have any questions or comments about MDM, feel free to hit us up down below.