There are many instances where you find that you want to change your current location to someplace else on your iPhone. But the question remains, 'How does one do that?' Well, it's not as hard as you are led to believe.
In this guide, you will learn:
Determine the reasons why someone would want to change their location
What happens when you change your location on the iPhone
How to change the current location on iPhone
How to pick the way that is best for your needs
So, what are we waiting for? Let's go.
Why You Want to Change Your Current Location?
When it comes to changing your location, there are a lot of reasons why one may choose to do so. For example, you might want to change your location on a dating app to a new city that you're planning to move to. This will help you get ahead of the dating scene and check out the competition before the move.
Similarly, it comes in handy when you're playing location-based games like Pokemon GO, where you can walk miles without having to leave your room. The game just thinks you're spoofed location is your real location, and you can easily walk about without having to go anywhere.
Another fun reason for changing your location is to 'fake' a vacation anywhere in the world. Simply fake your location to whichever country or state you want to travel to, then use the new mock location to check into various places on Instagram and Facebook.
Lastly, if you've been sharing your location with friends and family who keep an eye on you, faking your location can help you sneak away without being detected. You might be showing you're at school, whereas you could be at an amusement park or a fun cafe.
What Happens When You Change the Location on iPhone?
Changing your location on an iPhone, also known as GPS spoofing, isn't something you can do without any external app since iOS has no option to do this. But before you decide to go through with it, here's what you need to know.
Although location faking is helpful, as we already discussed, it is just as risky. There are some drawbacks that you need to be aware of as well.
Here's what happens when you fake your location on an iPhone:
GPS settings affect all the apps on your device including the map app. Even though it can be useful for certain apps, it can affect your phone when you're working on a deadline.
Similarly, GPS spoofing can be detected by the apps you use it for. This isn't guaranteed, but it risks your account being banned. For example, Niantic constantly updates its security, which is why most spoofing apps get detected in Pokemon GO.
Some functions on your iPhone might not work while you are spoofing your GPS location. For example, Uber, the weather app, or any other app that needs your current location to function properly.
It's perfectly fine if reading that made you second guess wanting to change your location, but good news. There are many reliable tools out there that help you safely spoof your location without facing any consequences. Let's take a look at them and see how they work.
Change Current location on iPhone Via MockGo
There are a lot of services that claim to change your location, but only a good location spoofer like MockGo can get the job done effectively. One of the best services that it offers is that your iPhone stays in the new location until you set it back. Here are its best features:
It comes with various benefits like faking GPS, simulating movement, customizable routes, GPX imports, and more
It is a trustworthy location spoofing tool that doesn't get detected
It has an easy-to-use interface and is a breeze to set up
It is compatible with all iPhone and iPad models runing iOS9 and later
It doesn't require jailbreak, so your phone won't be exposed to threats
If you're interested in using the app, here's what you need to do:
Step 1. Download MockGo an install it on your computer.
Step 2. Connect your iPhone using a lightning cable and click Start on the interface on your computer screen.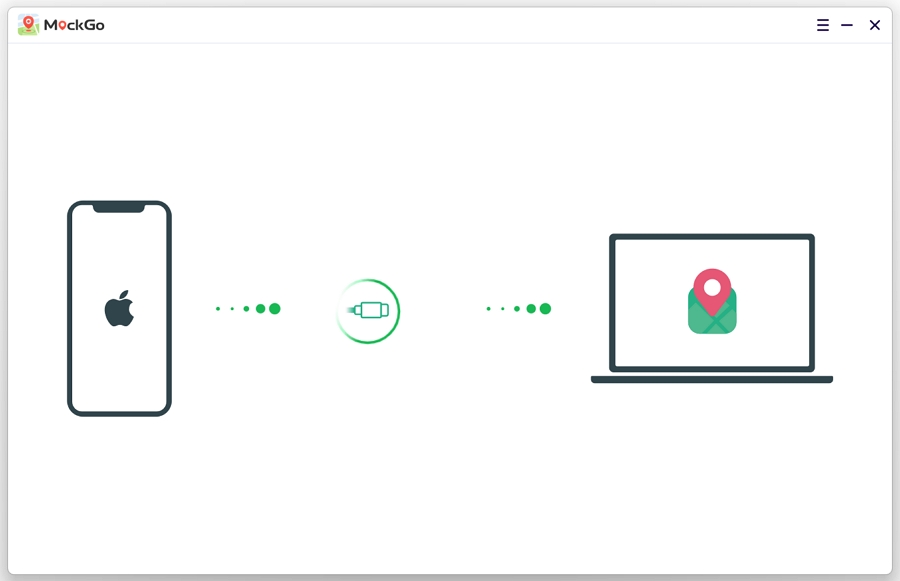 Step 3. A map will pop up, and you can select or search for the location you want to set.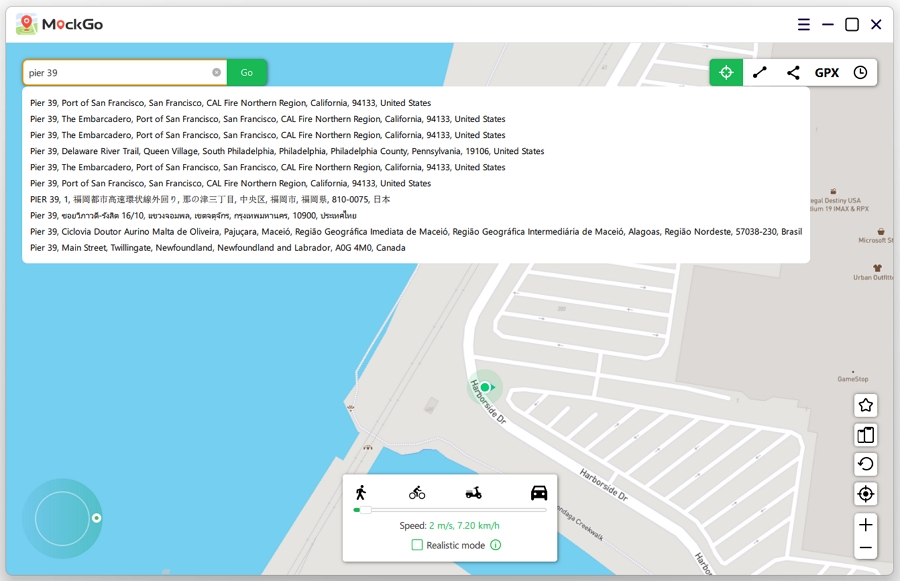 Step 4. After that, click the Move Here button.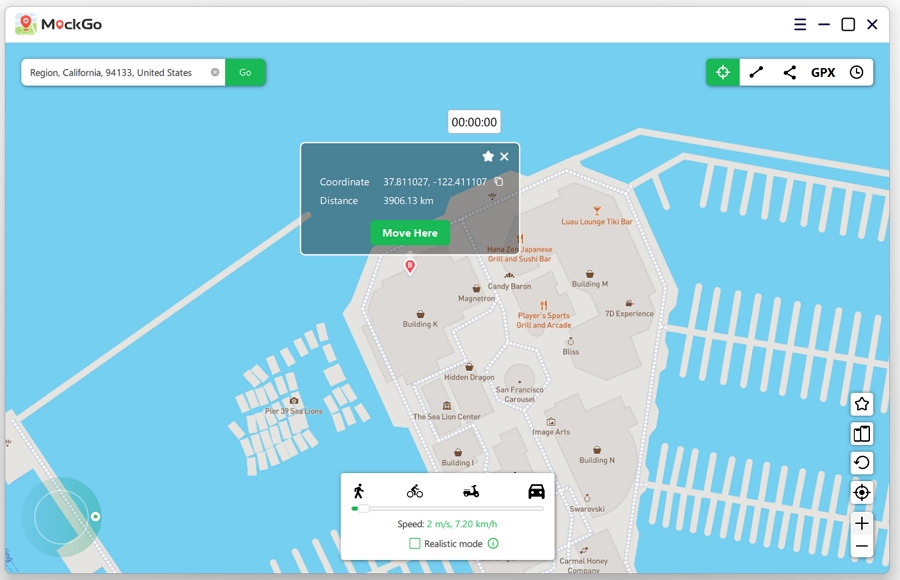 That's all it takes. The location on your iPhone will be changed instantly. You can check your new location on map app.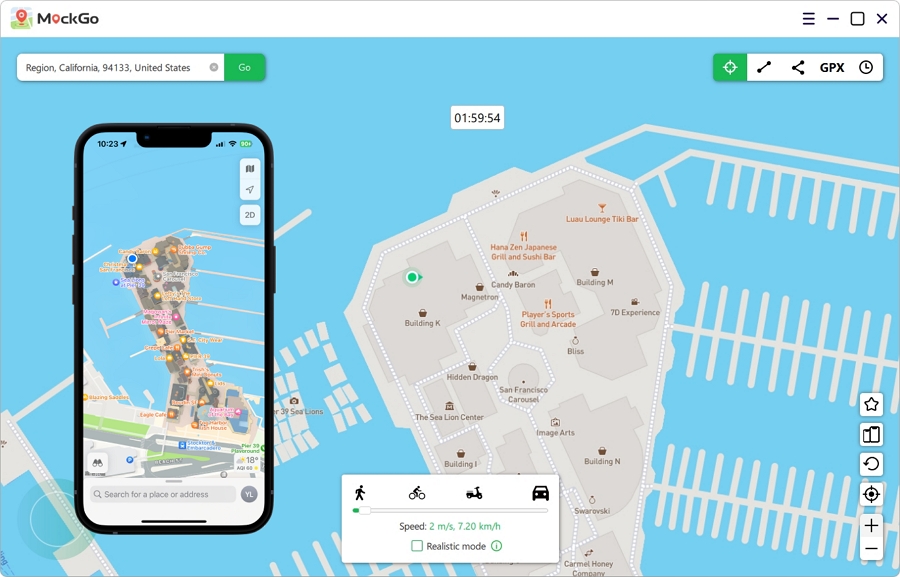 Change iPhone or iPad Location With 3uTools
One way to spoof your location on iPhone and iPad is with 3uTools. Not only is the software free, but it works amazingly well with iOS 17, making it one of the most compatible tools on the internet. Here is how to use it:
Step 1. Download and install 3uTools program onto your computer. Now plug your device in and click on Toolbox on the program interface.
Step 2. Click the VirtualLocation option on the interface and pick the location you want to spoof on the map that shows up.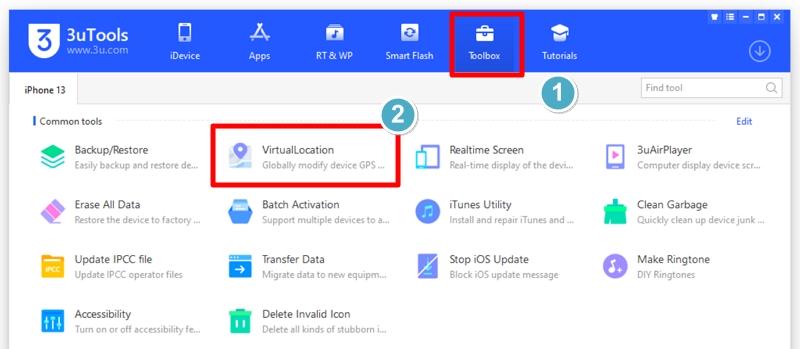 Step 3. Now select Modify virtual location, and when you get a prompt indicating that this was a success, press OK.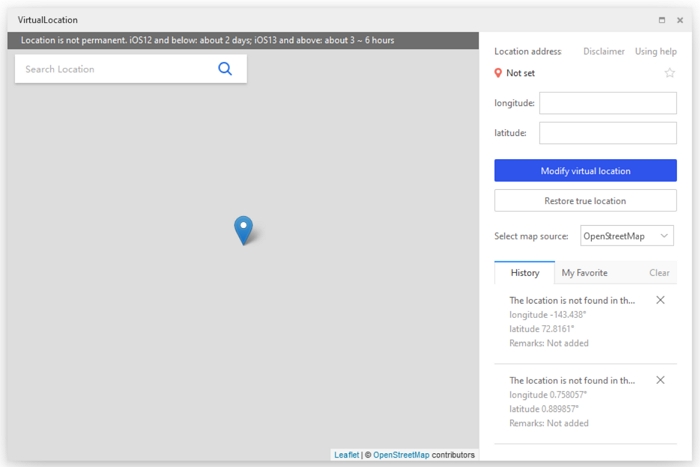 If you get a prompt on your device that you need to put the device into Developer Mode, just follow the instructions on the screen, and you'll be good to go.
Note: During our testing, we encountered errors indicating that the location modification was failed. At the same time, many users also reported that the 3uTools virtual location fails to work occasionally. So, if you're looking for a more stable tool for changing your location, we recommend MockGo.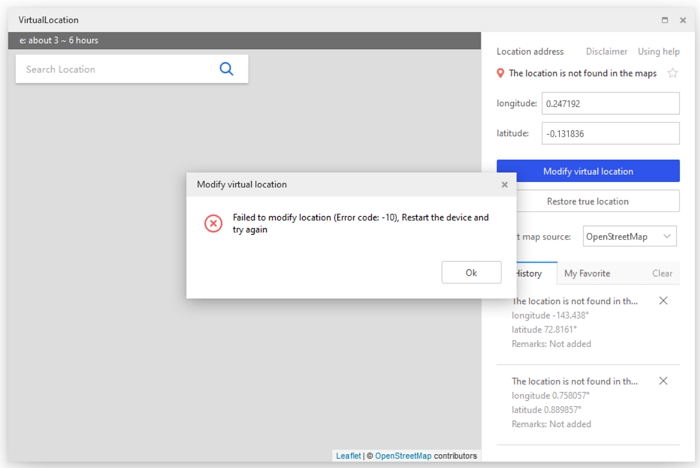 Change Your Current location on iPhone Using Relocate Reborn
Relocate Reborn is one of the most minimalist tweaks to change your GPS location on your iPhone. Although it hasn't been updated in a while, it works perfectly with iOS 14 and iOS 15.
With this tweak, almost every GPS-enabled app on your iPhone, including Google Maps, Tinder, Find My iPhone, Find My Friends, and Badoo, can be spoofed. The best part? It even sets GPS tags on pictures saved to your camera roll.
If you're ready to use this tool, the first thing you need to do is install the Repository from the Cydia tool. Here's how:
Launch the Cydia app from the Home Screen.
Tap Sources > Edit > Add the Repo URL, which is https://repo.hackyouriphone.org.
Look for the Relocate Reborn tweaks in the Repo you just added.
Now, restart the Springboard to complete the installation.
Tweak preferences will be available from the Settings app.
Once this is done, follow these steps to use the tool:
Install the Relocate tweak from the Repository.
Go to Settings and pick Relocate Reborn.
From the Global Override section, pick Location.
Tap on the map in front of you and set fake coordinates.
Click on Save to make the changes final.
That's all there was to this hack. You can easily make the most of this location spoofer and even for services like Find My iPhone and Find My Friends.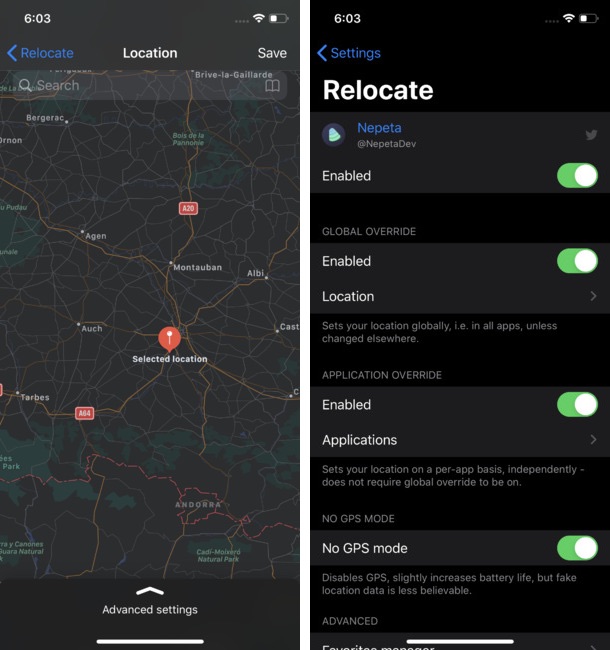 To Conclude
When it comes to changing your current location on an iPhone, it's essential to have the right tools at your service. Using free tools that require you to jailbreak your phone is never the way to go since jailbreaking exposes your phone to many threats and can even nullify its warranty.
The best option is to go for a professional spoofing tool like MockGo. Not only is this tool completely compatible with all iPhone devices running from iOS 9 to iOS 17, but it also lets you use GPS-enabled apps without being detected.
That means you can easily use app such as Pokemon GO or Tinder without worrying about Niantic banning your account. What's more, it's very easy to use, so anyone who wants to safely spoof their location can use it.